Supreme Court ruling only first step for LGBTQ+ community according to UCLA faculty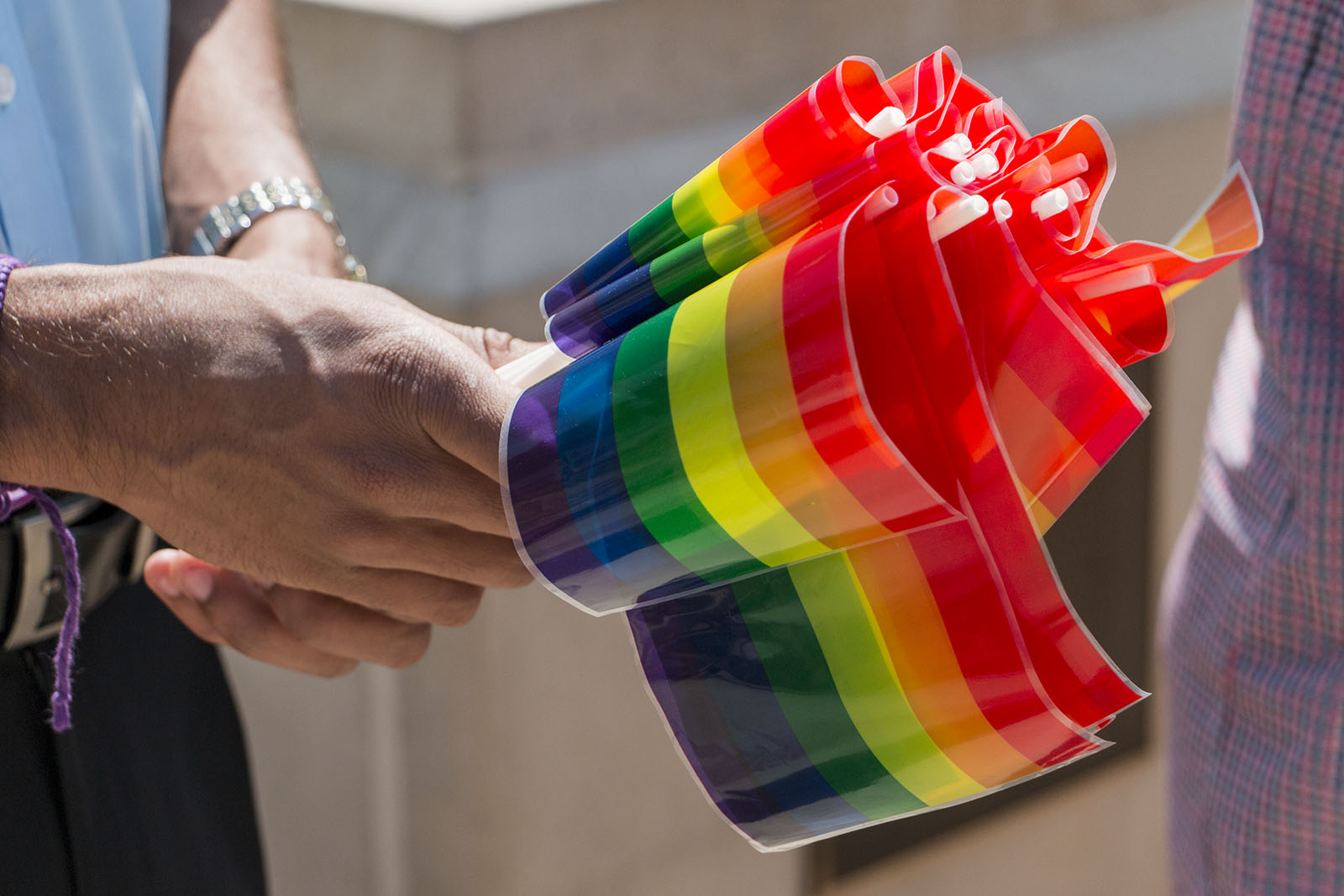 UCLA faculty said the June 15 Supreme Court decision to prohibit employment discrimination based on sexual orientation and gender identity is a step in the right direction. (Daily Bruin file photo)
A Supreme Court decision to protect employees from sexuality and gender-based discrimination is a step in the right direction, UCLA faculty said.
The June 15 decision ruled that sexual orientation and gender identity would be protected under Title VII of the 1964 Civil Rights Act, which prohibits employment discrimination on the basis of several categories, including sex and race.
The ruling addresses a problem that affects millions of LGBTQ+ workers in the US, said Brad Sears, a David Sanders distinguished scholar of law and policy at the UCLA Williams Institute.
"(LGBTQ+) people continue to experience discrimination on a daily basis, whether it's personal harassment, failing to be hired for a job, being fired from a job or other differences in treatment or benefits or promotions," he said.
Although some states and localities have existing laws that protect LGBTQ+ workers from discrimination, the ruling filled the gaps in places without existing protections, Sears added.
"Pervasive discrimination against gay and transgender people in some locations is so severe it basically shuts them out of the regular economy," Sears said.
However, while the ruling is significant for the LGBTQ+ community, it is vague from a legal standpoint, said Luis Vasquez, a law fellow at the UCLA Williams Institute.
"The question that they answered there is, 'Can you be fired for being (LGBTQ+)?'" Vasquez said. "That still leaves a lot of things on the table."
Vasquez said there are subtle forms of workplace discrimination — such as not using one's preferred pronouns or preferred name — which are not explicitly protected by the Supreme Court's ruling.
Kaitlyn Germann, a writer for UCLA's LGBTQ+ newsmagazine OutWrite and a second-year English student, said governments need to take a step forward and give more rights to LGBTQ+ individuals.
Other federal civil rights laws concerning discrimination have yet to mention LGBTQ+ rights, such as the Equal Credit Opportunity Act, Vasquez said.
The Equality Act, which is awaiting a vote in the Senate, could help broaden LGBTQ+ protections, Sears said. If passed, the Equality Act would amend existing civil rights laws, such as the 1964 Civil Rights Act and the Fair Housing Act, to explicitly include sexual orientation and gender identity as protected categories.
Sears added he thinks educating workers about their rights and how they should treat others is important to address discrimination.
"(LGBTQ+) people should be allowed to bring their full selves to work," Sears said.
Vasquez said despite the shortcomings in federal rights for LGBTQ+ people, the Supreme Court's decision should still be celebrated as a landmark for the LGBTQ+ community.
"This is a moment to be excited and celebrate the fact that millions more people can enjoy protections under Title VII that maybe they wouldn't have been able to … even the day before the decision," he said.