The Copy Shop: Daily Bruin will capitalize Black, why other publications are doing the same

(Nicole Nobre/Daily Bruin)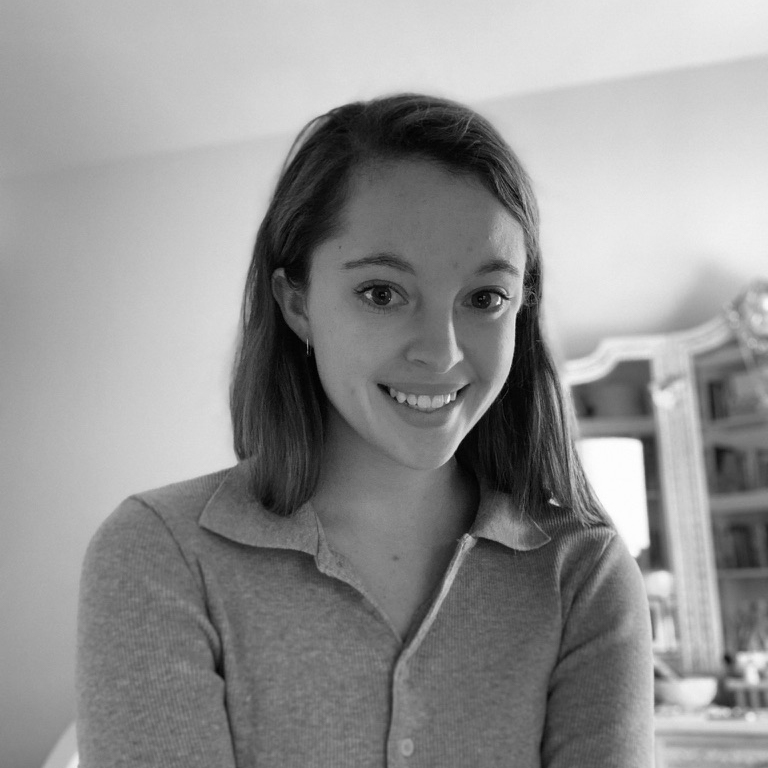 Welcome to the Copy Shop – the platform for members of Daily Bruin Copy to rant about the Oxford comma, discuss sensitivity in mass media and attempt to generally demystify the mind-boggling and all-too-misunderstood world of the copy editor.
Copy editors adjust capitalizations all the time. But rarely does that decision play a role in righting injustices.
Here at the Daily Bruin, we firmly believe that the nuances of language and words make a difference, which is why the recent protests following the death of George Floyd and in support of the Black Lives Matter movement have sparked a particular conversation among The Bruin's Copy staff about whether or not to capitalize "black" in reference to race.
At The Bruin, we typically default to the Associated Press Stylebook, as many journalistic organizations do. Until Friday, AP dictated keeping Black lowercase. However, after much deliberation, we decided June 5 to change our own style to be Black – with a capital B.
While the discussion and resolution at The Bruin occurred before AP's recent decision, AP's development reinforces The Bruin's and realigns our styles.
In a statement Friday, John Daniszewski, AP's vice president for standards, announced the change.
"AP's style is now to capitalize Black in a racial, ethnic or cultural sense, conveying an essential and shared sense of history, identity and community among people who identify as Black, including those in the African diaspora and within Africa," Daniszewski wrote. "The lowercase black is a color, not a person."
Previously, it has been Bruin policy that if a source were to ever ask to be referred to as Black, capitalized, we would honor that. It is, after all, our job as a news organization to represent our sources as accurately as possible.
For example, we did this when UCLA women's soccer alumna Kaiya McCullough preferred Black be capitalized in her senior signoff.
At The Bruin, in accordance with AP, we capitalize races such as Asian, Hispanic, Latina/o, Native American, etc. So, since we could come up with many reasons Black should be treated the same, and none why it shouldn't, we decided to make the change.
This hasn't been the first time there has been discussion about the relationship between race and language at the Copy desk, either.
Last year, a topic of much discussion in Copy was AP's elimination of the hyphen when referring to people of dual heritage, preferring, for example, Asian American over "Asian-American." A hyphen may seem like nothing more than a small mark between words, but to those who bore the brunt of nativist rhetoric deeming immigrants "hyphenated" Americans, they carry quite a bit of weight.
The same can be said for capitalization. To capitalize a word that isn't at the beginning of a sentence suggests it is more important than uncapitalized words – thus, in this situation, granting it a critical role in conversations about race.

As a student newspaper, we feel it is our responsibility to keep our fingers on the pulse of not only what the campus community is requesting, but also what the global community is asking for.
And we aren't the only ones who have felt the need for a reevaluation on this particular issue of capitalization. The Los Angeles Times recently changed its style to Black, as did the Seattle Times.
The LA Times wrote they decided to make the change, "As part of a commitment to our readers and our staff to document and fight racism whenever and wherever we encounter it."
Though modern-day publications are making changes in an attempt to better represent Black people, the desire for respect and recognition through capitalization has been sought for decades.
W.E.B. Du Bois, for example, in the 1920s campaigned for "Negro," when that was the preferred term, to be capitalized in publications. He even got The New York Times to change its style. His contribution, however, was essentially erased when the newspaper transitioned to using lowercase "black."
So, while it became clear that we would capitalize Black, what was much foggier and contentious was what to do with "white" in reference to people who are racialized as white.
Other copy editors brought up equality as the main point in favor of capitalizing white. If Black is capitalized, some may believe that white should be capitalized as well – to do otherwise could imply bias.
Additionally, some have suggested that leaving white lowercase could create problems in its societal implications.

"To not name 'White' as a race is, in fact, an anti-Black act which frames Whiteness as both neutral and the standard," Ann Thúy Nguyễn and Maya Pendleton wrote in the Center for the Study of Social Policy's explanation of why it capitalizes white. "Moreover, the detachment of 'White' as a proper noun allows White people to sit out of conversations about race and removes accountability from White people's and White institutions' involvement in racism."
AP has not made any change to its stylization of white, leaving it lowercase for now.
"As a global news organization, we are continuing to discuss within the U.S. and internationally whether to capitalize the term white," Daniszewski wrote.
After much deliberation and research, we at The Bruin came to the conclusion to capitalize Black and leave white lowercase. Capitalizing white, we believed, is unlikely to be the solution to complacency among white people in racial injustices. Additionally, its ties to white supremacist groups in the capitalized form are too strong for us to be comfortable adopting the same style.
While this could seem like unequal treatment, the fact is that white people and Black people have vastly different histories in America that make the considerations that go into decisions of this kind less obvious and more nuanced.
Many Black people in America today are descendants of slaves who involuntarily had their cultural history – including the country in which they were born – rendered indiscernible. They don't necessarily have the privilege many white people do of knowing their precise heritage and being able to be referred to specifically by the country their family is from.
However, within these discussions, it is important to note that at The Bruin, we only refer to someone's race if it is entirely relevant to the story we are reporting on. And, we always defer to how sources self-identify and try to be as specific as possible. For example, we wouldn't refer to a Somalian immigrant in the United States as a Black person, but as Somalian, unless they told us they identified as Black.
Language is ever-evolving. Every year, those of us at the Copy desk have to adapt to AP's new rules and decide which ones we agree with and best suit the community we serve.
That community we serve is ever-evolving, too. And in the future, it wouldn't be surprising if capitalizations of Black, white, etc. all fluctuate. But for now, we believe the most respectful and considerate step we can take is to listen to Black Bruins who are advocating for a capitalized Black.
Sure, our job in Copy does not involve directly reporting on issues of racial inequality and injustice, but we still have an important responsibility in representing the Black community and righting wrongs where we can.
Hubbard was the 2020-2021 assistant Copy chief. She was a 2019-2020 slot editor and contributes to The Quad, News and Sports.
Hubbard was the 2020-2021 assistant Copy chief. She was a 2019-2020 slot editor and contributes to The Quad, News and Sports.