The Quad: Making the most of virtual commencement means celebrating traditions and innovations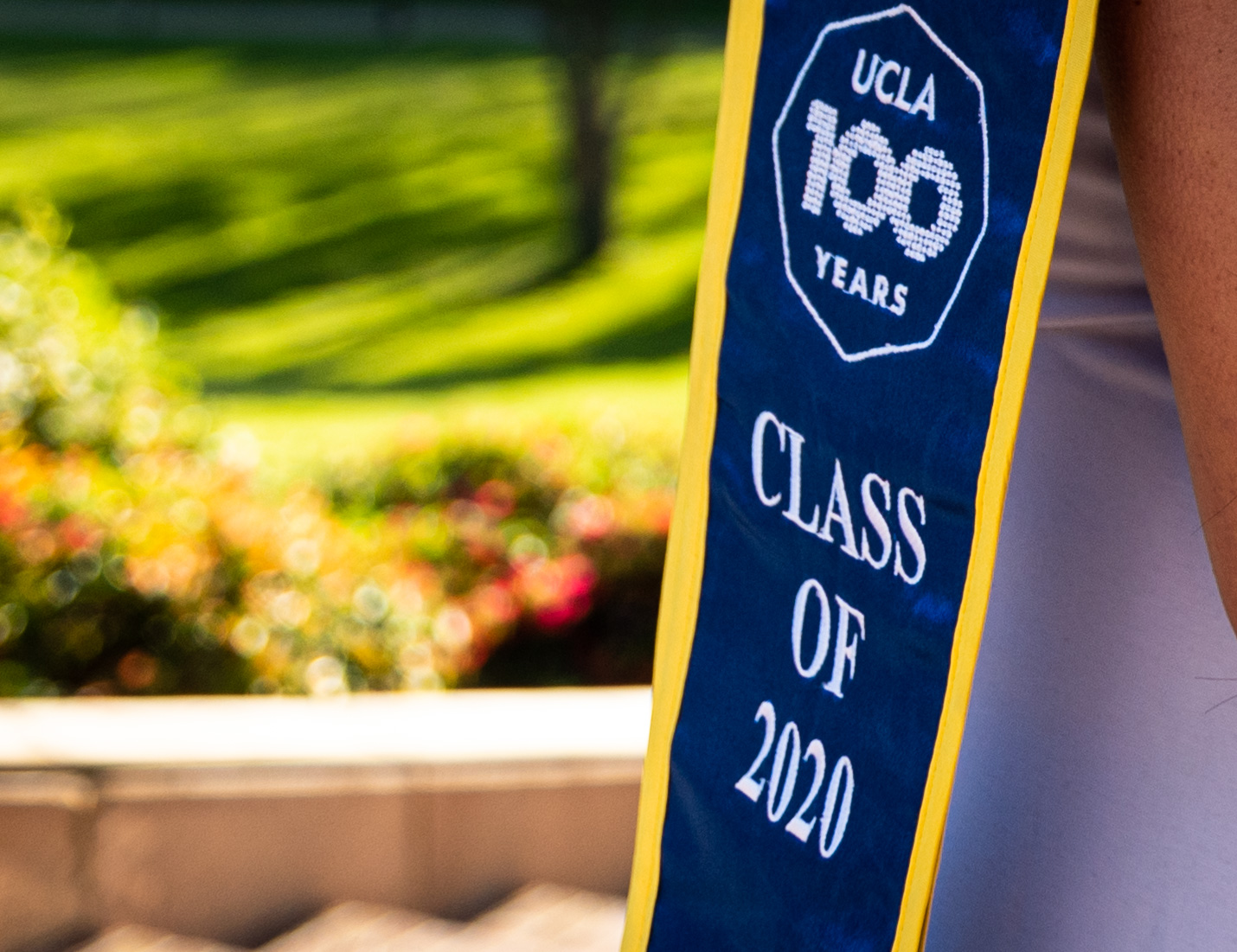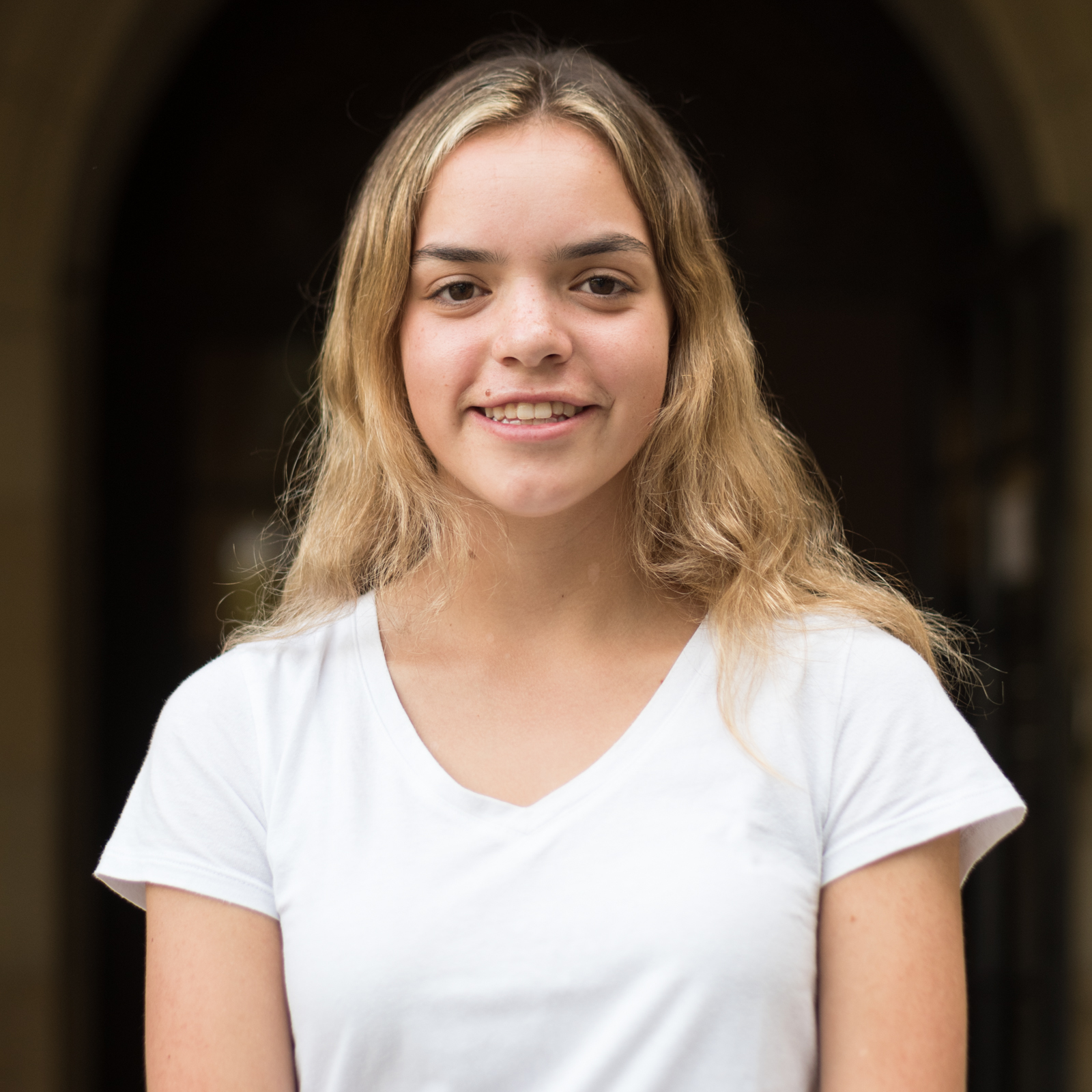 A few weeks ago, a cap and gown arrived in the mail – a bittersweet ending to four years for my freshly graduated brother. Somehow, his entire college experience was supposed to fit into a small FedEx box.
My family and I attended his virtual graduation ceremony in our pajamas, not remembering the last time we dressed up. We clapped as my brother's name rolled by on our living room TV screen. When all was said and done, our makeshift living room graduation had only lasted 30 minutes – an ephemeral end to one chapter of my brother's life and an uncertain beginning to the next.
Like my brother's school, the College of Letters and Science at UCLA held a virtual commencement ceremony June 12 for the graduating Class of 2020. But for now, a Pauley Pavilion full of families and friends still remains a dream, a relic of years past.
I once thought that by this time, I would be on a plane to New York City to celebrate my brother's graduation. But though things didn't work out that way, I'm not alone in my upended plans – the COVID-19 pandemic has left thousands of graduating Bruins and their loved ones with canceled celebrations and at-home alternatives.
For alumna Diana Tejeda, her canceled plans included not only a Pauley Pavilion celebration, but also a post-graduation trip.
"Initially, before COVID-19, my parents and brothers were going to fly to Los Angeles, and we were going to have a graduation party," Tejeda said. "After, we had a trip to Hawaii planned as a gift."
For Bruins whose family members live out-of-state or abroad, a postponed graduation has also meant abandoned visa applications, plane tickets and hotel reservations.
Alumna Esmeralda Villavicencio said several weeks ago that she would be celebrating her hard-earned achievement by herself in her Westwood apartment after her mom, who lives in Ecuador, could no longer make the trip because of travel restrictions.
"My mom had only applied for her visa to come to my graduation, and my brother, who lives in Canada, was also planning to come," Villavicencio said. "We were planning to celebrate (with) just the three of us."
Unfortunately, the pandemic threw a wrench into many Bruins' family reunions and graduation celebrations. However, while some elements of this special occasion have been changed, classic UCLA graduation rituals, like touching the inverted fountain and having photoshoots, still live on.
Accordingly, alumna Elisa Ciappi's last days in Westwood were a race against time – a final effort to complete these senior rituals.
"I had to move out of my apartment in two days, completely, and then I realized that I don't even have a picture outside of Royce," Ciappi said. "We rushed with a group of friends to Royce and found a UCLA 2020 sash. I put it on, and they took some pictures of me with an iPhone. Then, we ran to the inverted fountain and found it dry, and it was like, are you kidding me?"
Sure, plans get canceled, graduation ceremonies are postponed and fountains run dry. Still, Ciappi's desire to get closure by keeping UCLA traditions alive demonstrates the idea that graduation might be more than just a physical, in-person ceremony.
In fact, the sheer number of virtual ceremonies, podcasts and celebrity commencement speeches that happened this year proves that everyone was determined to celebrate the Class of 2020 in one way or another. In addition to university-sponsored virtual commencements, online platforms like Facebook, YouTube and iHeartRadio made significant efforts to make this year's graduating class feel as special as ever.
YouTube's Dear Class of 2020, featuring Barack and Michelle Obama, celebrated the achievements of college and high school graduates around the country through a collection of various performances and speeches from celebrities and activists, as well as messages of support for teachers and families. iHeartRadio curated a podcast of speeches for the Class of 2020 – giving graduates the unique ability to choose between the wise words of DJ Khaled or the handy advice of Bill and Melinda Gates, to name a few. Finally, Facebook's graduation ceremony included a commencement address by Oprah Winfrey in which she asked graduates to think about their essential service to the world.
However, though it will surely be an interesting story to tell in the future, having a celebrity such as Kesha congratulate you on your graduation might not completely make up for lost experiences. Nonetheless, departing Bruins can still find a silver lining to this unconventional situation.
For example, Villavicencio said that she appreciated the fact that a virtual graduation removes some barriers to loved ones witnessing her graduation, such as booking travel plans or finding enough tickets for the ceremony.
"One of the advantages is that I could send the link to those who could not attend the ceremony before because of traveling or tickets, and they can now attend the graduation," Villavicencio said.
While Zoom watch parties were on the menu for some, other homebound Bruins celebrated their graduation with their neighbors and families.
For alumna Mariana Gonzalez, graduation at home meant celebrating with those who have been closest to her for most of her life.
"The silver lining is that I can now celebrate my graduation with more people," Gonzalez said. "I can now celebrate with a lot of my family friends who I grew up with in Houston. If it were in LA, I would have only been with my family."
These ideas seem to echo a recurring paradox of this pandemic – the more we are required to isolate, the more we seem to find ways to create community.
But, however you chose to celebrate, I hope you remembered to document it. After all, resilience is the Class of 2020's middle name, and that alone is cause for celebration.
Appropriately, Gonzalez's special day had its fair share of photographic evidence.
"It is still going to be a significant day regardless, so I still took a bunch of pictures with my family and with the people that are going to be here with me," Gonzalez said. "Pictures and videos are still the best ways to keep those memories alive."
It's a strange ending, sure. But commencement, as the name suggests, is actually about beginnings. It is important for graduating Bruins not only to recognize the things they've accomplished thus far, but also to be ready to welcome the future, knowing that the rest of us fellow Bruins are celebrating alongside them.
And with that, there's only one – all right, two – things left to do: throw the cap, and cue the 8-clap.