Westwood community adjusts to life under lockdown during COVID-19 pandemic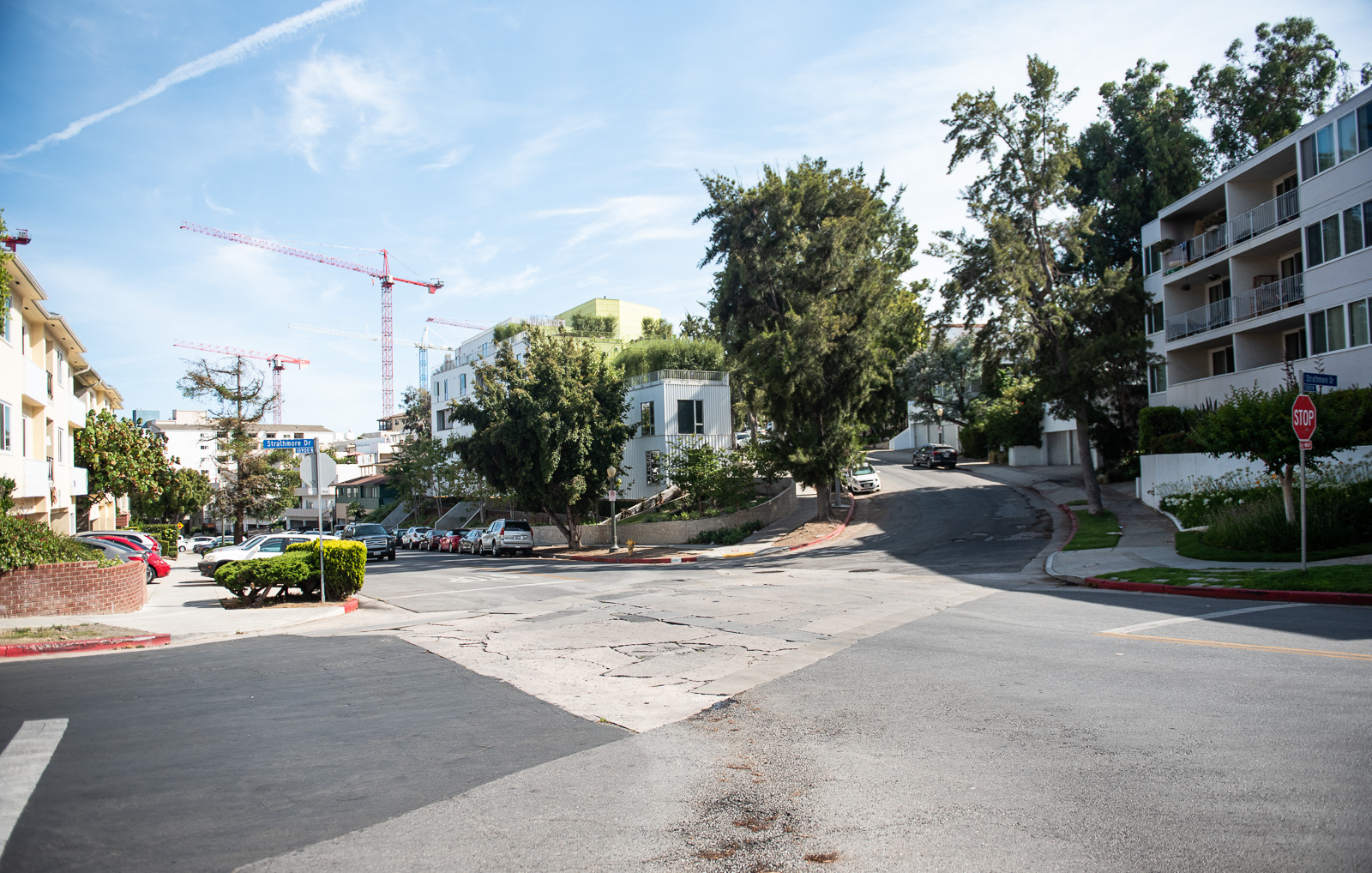 Students were encouraged to move out of campus housing because of health concerns regarding the coronavirus. As many students complete spring quarter courses remotely, those who remain in Westwood adjust to a new way of life. (Liz Ketcham/Daily Bruin senior staff)
Westwood Village has become a ghost town, said Ashley Carpenter, a first-year physics student who stayed on campus for spring quarter.
"Usually, there are thousands of people walking around or exercising, but now there are only some," she said. "Everyone is far away due to social distancing. It feels kind of sad."
UCLA students still on campus experienced a quieter Westwood this quarter, after a majority of students left campus because of the transition to remote instruction through the end of spring quarter.
At the onset of the coronavirus pandemic, Chancellor Gene Block expressed the need to reduce the population density on campus at the direction of public health officials to limit the spread of COVID-19 in a statement released March 10. This announcement led many students living on the Hill to return home for spring quarter.
Some students avoided leaving campus for fear of compromising their health or that of others when Los Angeles County first issued stay-at-home orders.
Adithya Nair, a first-year computer science student, said he avoids going into Westwood Village because of the risk of contracting the virus and since basic necessities and dining halls are available on campus.
"Once I went (into Westwood), I saw that mostly all shops were closed, and the reason I left is that there were still a lot of people walking around, although wearing masks," Nair said.
Buddy Al-Aydi, a second-year English student, noticed that while some restaurants implemented social distancing guidelines and continued to operate on a limited basis, many Asian restaurants temporarily suspended their services entirely. He said he thought some may incorrectly assume that people and businesses of Asian descent pose a greater risk to the community.
The usual abundance of students and local customers was replaced by the high volume of medical professionals because of the proximity of the Ronald Reagan UCLA Medical Center, Al-Aydi said.
"The Village is seeing fewer people, most are not college students. However, the traffic remains mostly the same," he said. "As the hospital is near us, there are medical personnel around."
Katja May, a North Westwood Neighborhood Council member and Westwood local, said that despite the obvious challenges, Westwood residents are making the most of their situation.
"Life is going on in this beautiful Westwood bubble," May said. "Many students come in small, socially distant groups to take graduation photos on campus. A joy to see."
Despite the ability of Westwood residents to adjust to this new way of life, health concerns are still very much present. As Westwood adjusts to its new normal, students who are at home are dearly missed, May said.
"Ralphs, Trader Joe's, Target are our lifelines," May said. "Toilet paper is back in stock. But we miss all the students who did leave the area.