Out of Bounds: Class of 2020 signs off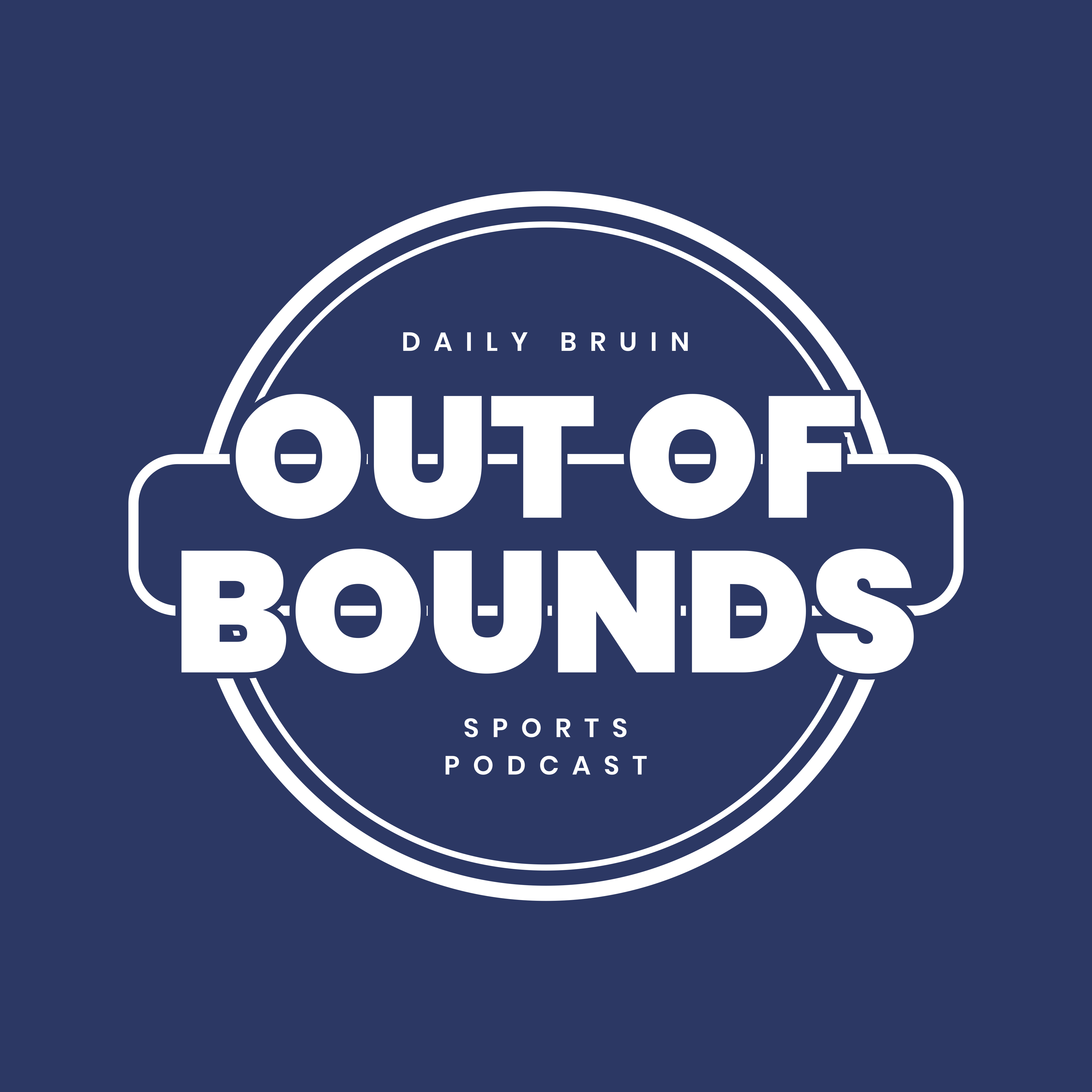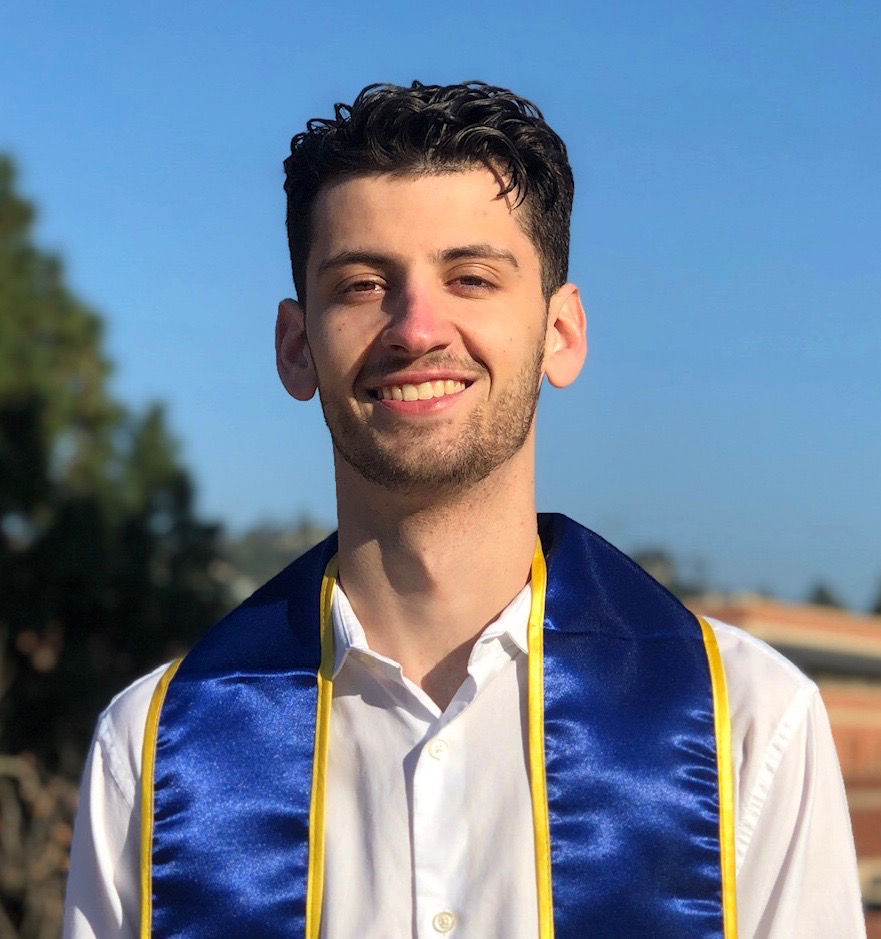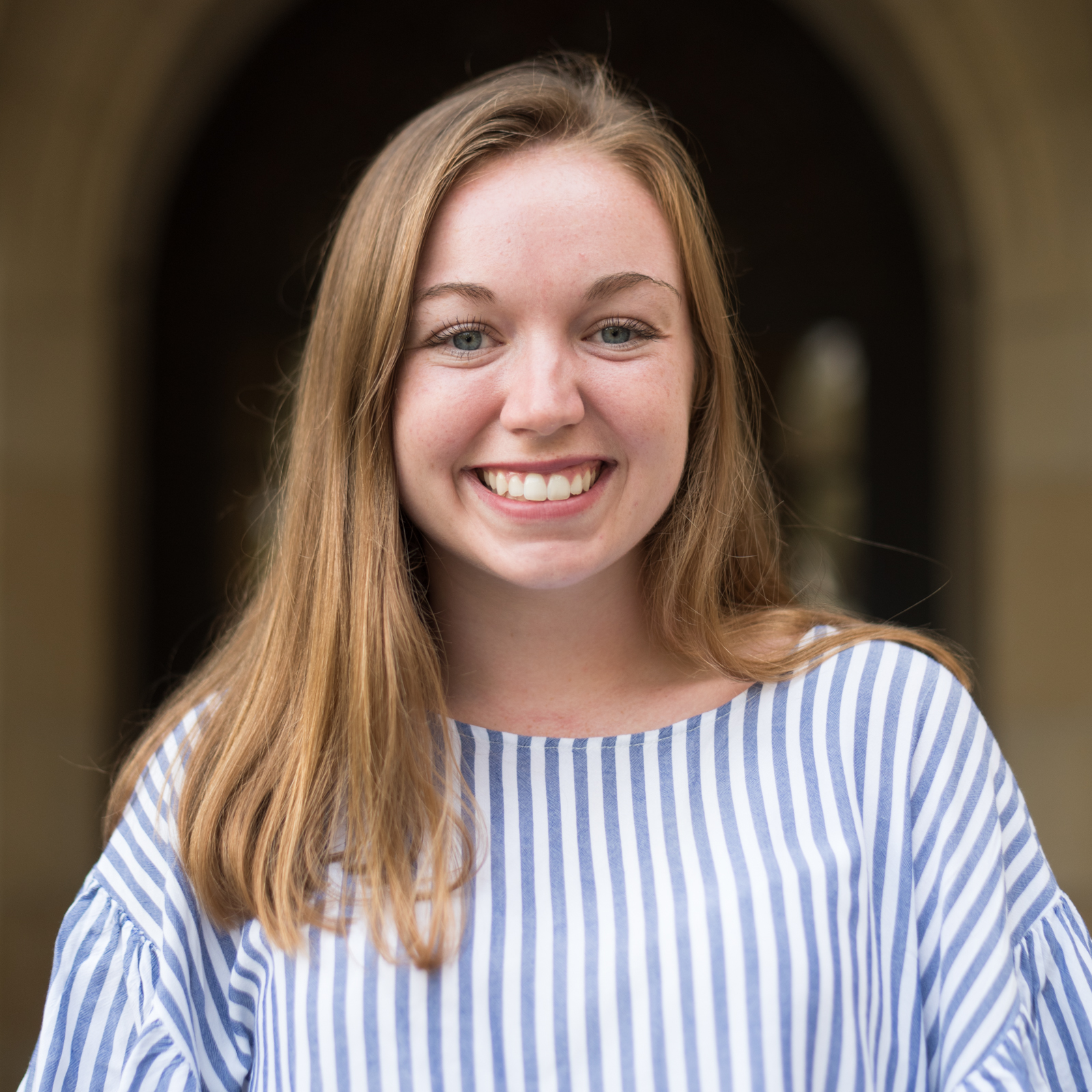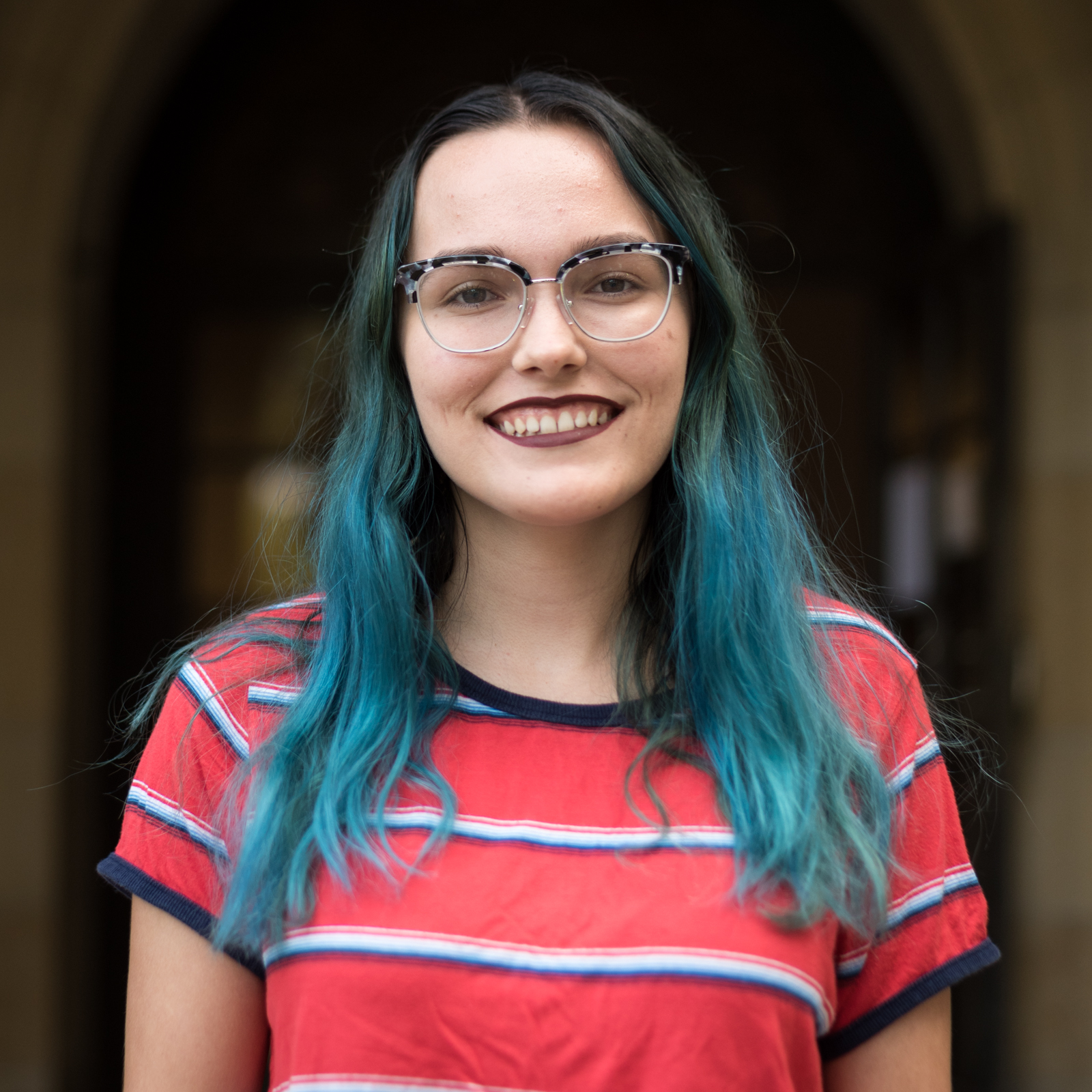 Sam Connon: Hi, my name is Sam Connon and this is Out of Bounds. I'm the outgoing Sports editor, soon-to-be senior staffer at the Daily Bruin. Today, I'm joined by a few of our graduating seniors in Daily Bruin Sports to talk about the last four years, the past year and what can come next. So starting off we have Ryan Smith, he was the Sports editor from 2017 to 2018, who's a senior staffer this year. And then we have Angie Forburger, who was an assistant Sports editor from 2017 to 2018 and she was the editor in chief of the Daily Bruin this year. Then we are joined by Marcus Veal, first time on the podcast. Marcus has been a staff writer for the Daily Bruin the last year, and he's been on a bunch of different beats the last four years. Yeah, like I said, it's gonna be kind of a recap and a look forward, just to kind of get your guys' perspectives as graduating seniors. So I know Ryan, you've been on the show before, you've hosted it with me. I guess let's just start off with each of you guys kind of introducing yourselves and going through how you got started at DB and what you've done since.
Ryan Smith: I applied to the DB pretty much straight out of high school, got here, did it right away, was on women's basketball my freshman year, loved that year. And then went up to an assistant editor my second year, kept women's basketball, did men's and women's golf, men's water polo, helped a little bit with baseball in the spring. And then I was the top Sports editor my junior year and now I'm doing senior staff stuff. I've been doing football, men's basketball for the last two years.
SC: I know we've gotten to work together a lot, it's been a good couple of years. And then Angie, I guess if you just want to break things down a bit, your path.
Angie Forburger: Similar to Ryan, I joined my freshman year right away. I was on women's tennis initially, and then that was my whole freshman year. Sophomore year, I was on women's volleyball to begin with, and then halfway through sophomore year I became an assistant Sports editor. So then I took over editing for men's and women's tennis as well as beach volleyball. And then junior year I continued on as an assistant Sports editor editing women's volleyball, gymnastics, swim and dive, rowing, softball. And then yeah, this year I've been the editor in chief.
SC: Great. We were editors together the last couple years. It's been fun. Marcus, I know you haven't taken the editor path like Ryan and Angie have. I don't know if you just want to talk about the beats you've been on your last four years?
Marcus Veal: I also joined the paper my freshman year. I got put on cross country and women's water polo my freshman year, and then sophomore year I took a break in fall quarter just because it conflicted with band. Spring quarter I was on the softball beat and then junior year, I did men's soccer, as well as softball. And then senior year, men's soccer again. And then a little bit of baseball before it was unfortunately cut short.
SC: Yep, like all things, it just ended a little abruptly this year, it wasn't the way we imagined. But Marcus, it's has been great working with you the past few years. Being a sports reporter at the Daily Bruin or any student paper, really, it's kind of a balancing act to show up your freshman year and you're all decked out in the UCLA gear, you're going to games, part of The Den, cheering like crazy and everything. So on that side of things – I know we're reporters and journalists – but on the fan side of things what have been your favorite moments since you've gotten to UCLA?
AF: Can I go first? Because I'm pretty sure Ryan's gonna steal my answer. Mine's the Oregon game from our freshman year. I'm like 100% sure he was gonna say that. But yeah, that game was like by far the best. That's when we had the one year of Lonzo Ball. Pretty iconic. I remember my friend and I, we went to the Pauley lock-in right before that game, so we got seats right behind the basket. It was such a good game. Literally the best game I've ever been to as a fan, let alone at UCLA. But yeah, I just want to get that in because that was everyone's best game that I know of.
RS: Thankfully, I came prepared with a second one. I was at a baseball game. I can't remember if it was my sophomore year or maybe my freshman year. But Nick Kern, I mean, just a short, short little second baseman. He had overcome an illness like a year prior. There's actually a feature you can read on the website by Kyle Cardoza about Nick Kern, but he hits a walk-off home run. I think it was against Oregon State. Two outs, two strikes, bottom of the ninth to beat Oregon – or I think it may be into extra innings. But I mean that moment was just unreal, just because I was aware of what Nick Kern had overcome and stuff and he was just pinch-hitting. I've been to games all year and you just never really saw them. And so that moment was just awesome. I remember being there with my roommate just having a blast.
SC: Marcus, how about you – your favorite fan moment?
MV: My favorite fan moment has gotta be when we beat 'SC in football. Just in recent memory USC always had the upper hand in football. And I just remember each game like these past four years being relatively close in the first half and then 'SC just carrying it the rest of the way in the second half and just the score just ended up being like a lot to a little, every outcome. But I was in the band, so I had great seats, saw everything. And it was just a crazy experience. That was one of the very few moments where I saw all of the Rose Bowl just packed and all of the Rose Bowl just excited. Ready to see a win against 'SC. I know that wins just in general were hard to come by these last four years of football but yeah, that game was just – I'll never forget it.
SC: Yeah and then I guess at the same time, we're each journalists. We spent just as many games like collared shirts and button-downs up in press boxes and courtside than we did all decked out in UCLA gear. So I guess in your guys' four years here, what were the best or most interesting games for you to cover? I guess, Marcus, we'll start with you.
MV: Freshman year I covered women's water polo. And before covering the team, I knew nothing about women's water polo. I knew a friend in high school that played but other than that it was just a completely new experience. And just having to learn the whole game on the fly and trying to cover it as well, it was definitely a challenging experience. But at the same time, I definitely enjoyed it. But it was the national championship game. Michael Hull, my editor, me and him went to Indiana for that tournament. We ended up losing. Steffens, Stanford's best player at the time, she scored the go-ahead goal with like nine seconds left. It was a total heartbreaker. And that was the best game that I covered because one it was a national championship, just being a part of that kind of game was incredible. But at the same time, it was also the game that really humbled me the most as a writer just because I'll never forget this: I asked the coach, Brandon Brooks at the time, I asked him a question that he did not like at all. I asked him, "Coach, this is like the third time in four years where UCLA has fallen to Stanford. What about Stanford is so hard to beat?" And Brandon Brooks, for the most part, is a pretty mellow dude. And he's not animated, especially when talking to the media, but that question just ticked him off and he did not like that question I asked him and so yeah, he just chewed me out but in like the most Brandon Brooks way possible. He kept his mellow voice throughout but the words he was saying, it was definitely a humble experience and it definitely shaped the aspiring sports journalist I want to become.
SC: Nice. Ryan?
RS: I'll always remember the Joshua Kelley explosion against USC and then I love covering the win against Stanford for football this year snapping that long – like decadelong – losing streak. But my favorite has to be the men's water polo national championship a couple years ago. I'll just never forget the moment they won all the fans, I mean, we were sitting poolside and it was at 'SC so the fans are all on top of you, basically, right behind you. And as soon as UCLA won, all the fans came jumping over the wall past Jack Perez and I. They just ran past us jumped in the pool with the team. Coach jumped in. Everything was crazy. I remember writing the wrap, just fastest I've ever written anything for the Daily Bruin. I mean, it was just hectic. It was ridiculous, but just so much happiness. And I'll never forget how excited the players were and how excited Coach was. You don't really good to see Adam Wright excited all that much. So, to see him happy, it was just a great day.
SC: Nice. Sounds great, wholesome. Angie, what about you?
AF: Mine would probably have to be last year as an assistant Sports editor when I traveled to Anaheim for the gymnastics Collegiate Challenge. Anyone who knows me knows how much I love our gym team. But that meet was one that I feel like everyone remembers because that was when Katelyn Ohashi did her soon-to-be-viral floor routine. And the coolest part about that was one, seeing it live and just knowing as soon as she finished that it was going to be insane, like knowing it was going to be viral, and then after the fact getting to talk with her and also Coach Val. I think that was probably the first time I'd ever interviewed Katelyn herself. I talked to Val a little bit before but that was really cool because I think in a lot of kind of big meets like that there's a lot of media and sometimes you can get lost. But I remember we were one of the only media outlets there covering it. So getting to talk to Katelyn one-on-one immediately after something that became so viral was the coolest thing and it was a cool, kind of humbling experience to feel how big Daily Bruin could be as a media outlet and how covering something that was eventually going to be that big could help us stand out a little bit.
SC: I remember, you were there with Joy Hong, who was also an assistant Sports editor at the time. The two of you sent the video to us before it went viral. And you're like, "Look, that's us sitting in the background, like, watch this go crazy. Everyone's gonna love this." And then like the next day, it blew up and you guys are in it. That's the fun kind of stuff we get to do. Obviously, we don't just do game wraps and recaps at the Daily Bruin, so I know each of you has played around a little bit with features, profiles, columns and other things in your time here. I guess what would you say are your favorite stories you've written over the last four years overall, that don't necessarily have to be those game wraps?
RS: You know, columns are fun. I've always had fun doing them. Features are great. I think my favorite experience writing a story that wasn't wrap related was probably the pro-day for Josh Rosen and the other guys that were involved that day. That was my first real football story. It was before I was the Sports editor and had the men's basketball and football duties. But I just remember being out on the practice field. I got to meet Mike Mayock, who's the general manager of the Raiders now, I was on the field with John Elway, Vance Joseph, who was the Broncos coach at the time. There were scouts all over the place. It was really just the first time, it just felt super big and felt like kind of I made it within the Daily Bruin. Josh Rosen was going to be a top 10 pick that year. The whole process, that whole day was just insane. And then I remember like, I was posting stuff on Twitter all day. I had Broncos fans tweeting me, Bills fans, any team that had a pick in the top 10 that was looking for a quarterback. Just the whole day was wild. And that was probably my favorite non-wrap related experience here.
SC: Nice. What about you, Angie?
AF: I would say, for me, probably the feature I wrote on Jada Hart. She was a redshirt freshman at the time. This was when I was a freshman. It was my second feature I'd written and I feel like the reason why this one stands out to me is because I had written a feature previously but what was different about this one was I really kind of got to dig into her personally and just the hardships she's been through and kind of the things that you don't really see on the surface and getting to kind of experienced that style of reporting and writing for the first time was really cool. And just seeing the whole piece come together. I remember one of my favorite things about that story was actually the art with it and just seeing how that all comes together. And then I remember that was the first story that was ever CP, as we call it, or on the front page. It was the coolest thing. I remember just getting a bunch of copies and being like wow. I worked so hard kind of on this story and to see it just all come together was so fun.
SC: Marcus, how about you?
MV: I think my favorite non-wrap story that I've written was my feature on Kylee and Briana Perez on the softball team. Just really learning more about their childhoods growing up and playing multiple different sports but ultimately, like both of them picking softball, and both of them playing for UCLA. It was the first time where they were both able to play on the same team because Briana, her freshman year, Kylee was a senior. And so they didn't play on the same travel ball teams, they didn't play on the same teams in middle school or high school. And so it was just really fun covering their whole process of playing multiple different sports. And Briana was the number one recruit in her class. And so that just added a whole other element of this almost lifelong process of finally being able to play softball with one another. And I remember this was my sophomore season covering softball and they were able to make the Women's College World Series. Unfortunately, they lost in I think the semifinals to the eventual champion, Florida State, but just knowing their relationship, and just how they are as people really made that year of softball really special to cover for the Daily Bruin.
SC: It was nice seeing them win the year after, even though Kylee wasn't there. Yeah, so I guess each of you guys have obviously taken a different path, we talked about it earlier: assistant Sports editor, top Sports editor, editor in chief, senior staff, staff writer. I guess it's kind of crazy to think that there are, what, 12 years at the Daily Bruin between the three of you. And in that time, you've all gotten close to a lot of teams and covered a lot of teams. Which would you say were your favorites to cover, like your No. 1?
AF: For me, it would have to be women's tennis – the first team I ever covered. And I think why is I was actually the only reporter on that beat. Like I kind of did all the reporting myself aside from my editor, Hanson, who did some here and there. But it was pretty much me jumping on every story. And I think what was cool about that is I've never really experienced covering a team or what that could entail. But I think with the women's tennis team, it's a very small team. There's only 10 to 12 athletes. So I think what was cool was getting to know so many of them personally, just getting to talk to them multiple times a week for previews, wraps, kind of everything, and just getting to know them as well as the coaching staff really well. And it just became a really fun experience for them to recognize me and feel comfortable with me and have this friendship established alongside this reporter-athlete relationship. And I think that was one of the coolest experiences I've had. And I think one of the things that made me really fall in love with sports journalism.
SC: Marcus, how about you?
MV: I think for me the favorite team that I covered was softball. Just being on that beat for two seasons. My first season, like I said earlier, just covering them up until the point where they lost in the semifinals. It was a great experience, but at the same time, it definitely wasn't the ending that anybody wanted to have. But I had such a fun season that I made it clear that I wanted to follow it for a second. And fortunately, I was able to do that. And then that next year we won the national championship. And so that was an unbelievable experience just having to cover them when they won. And just like getting to know coach Inouye-Perez a second season. She's great. I love Coach. She's definitely one of my favorite people that I've worked with at the Daily Bruin so far. Just being able to cover that team was a great experience and it definitely helped me want to become a better writer, and it definitely paved the way for me to hopefully be able to be a sports journalist as a career.
SC: And Ryan, how about you?
RS: Obviously, it was a great time this year with you, Sam, covering that men's basketball team, the turnaround and everything. Unfortunately, got cut short. But I think my favorite team to cover was the women's basketball team my freshman year just because the roster was just super fun to watch. They had Nicole Kornet, Kari Korver. Both of them could shoot the lights out, super likable, fun, bubbly personalities. And then they had their two killers with Jordin Canada and Monique Billings. The team was just super fun to watch. They were really good. And it was really that group that turned around that program and made them as good as they are today. They made a couple good runs in the tournaments, but obviously there's a lot of powerhouses in college women's basketball and UCLA just wasn't up to that standard yet. It would have been nice to see where that team went this year but that freshman year squad was just kind of the turning point. It was fun to cover that team and be a part of it.
SC: There's obviously a lot that's uncertain going on right now because of coronavirus and everything else, really. Seasons finishing unfinished. But it's looking like it'll be kind of a new era of UCLA sports with Martin Jarmond coming in and Dan Guerrero now out of town. What would you guys say you're looking forward to the most in the future of UCLA Athletics with you guys taking on an alumni role now?
MV: I'm definitely excited to have this guy coming in. He definitely made it clear that he wants to have football and basketball be a focal part and having that be a bit of a turnaround. And when I read about him, something I found pretty promising for the future is that back when he worked at Ohio State, he was part of the coach search committee and he was able to land Urban Meyer back in 2012. While I still want to remain optimistic about Chip Kelly and his time at UCLA, I think he'll be able to turn things around, but in case he doesn't, we have an athletic director with a history of being really good with being able to recruit standout names in college football. And so I think he'll do a great job.
SC: Yeah. How about you, Ryan?
RS: Being in a position that we're all in, you know, we hear a lot of complaining about the big sports, you know, football, men's basketball, and everyone wants to see them turn it around. But I think when you look at UCLA Athletics from a wider perspective, I mean, it's been in a good place throughout our entire time here. All the teams win, it's constantly competitive. But in terms of those two big sports I think it's pretty clear. You said men's basketball found their guy with Mick Cronin. That team was getting super exciting with what you could argue kind of an average, slightly above-average roster in terms of what you'd expect for UCLA. And then with football, like Marcus said, you want to be optimistic with Chip Kelly. We'll see how everything goes post-coronavirus. But I think Martin Jarmond's the right guy to fix that program. If Chip Kelly's not the guy, and even if Chip Kelly is the guy, I think better days are ahead for both of the big sports. And obviously we don't have to worry about the other teams because we know that they're gonna be in a competitive position year in and year out.
SC: Angie, anything stand out to you?
AF: What Marcus and Ryan have been saying, I think it'll be an interesting test just when sports do come back just where we're at. I think Chip has a lot to prove, and I think fans know that. So I'm interested to see kind of a role that this new AD can play in that perception. I mean, I think what we established last year with Mick Cronin is just more to come and just waiting to see if we can continue to build upon that. And I think establishing that kind of longevity and reputation that UCLA Athletics does have, just kind of trying to maintain that and work with that I think is going to be the biggest challenge for our new AD. But I think he's up to it. And it'll just be interesting to see kind of where we're at a year from now looking back.
SC: That's about all I have for you guys, but do you have any final words with DB? I mean, I don't want to make you all emotional or anything, but is there something that you want people to know about your time here and what it meant to you?
RS: If you're someone who's listening to this, and you're not a part of the Daily Bruin, or you're part of it already, and maybe you're not as involved in the office or with the people as you'd like to be, I mean, join, or if you're already in, go to the office, meet these people. I mean, obviously, when we get back and you're able to do that. But it's just a great group of people. It's gonna be your main network for your four years or however long you're here once you're with the Daily Bruin. It's just a whole bunch of people who are dedicated to one goal. It's a great time, you know, meeting people on the campus, meeting athletes, meeting whoever it is, whatever section you're in. It's just a great family and it's a great support system to have. Definitely recommend the Daily Bruin to anyone who has any interest in journalism or just having a good network of friends.
SC: Angie, any parting words?
AF: My four years have definitely been different than I would have probably envisioned them. But I feel like the Daily Bruin has been the backbone of my college experience. Like I've sort of lived in the office for the last couple years. I think the biggest thing for me is just the people and the culture that DB is that you may not even realize from the outside, and I think just getting to work with incredible editors and writers like, Sam, Ryan and Marcus. I've worked with all of you pretty closely over the last four years. And I think just getting to learn from other people and also grow yourself as a journalist and as a leader is a really cool experience. I couldn't imagine my four years without the Daily Bruin. I hope kind of, as Ryan said, that people hear this and maybe step outside of their comfort zone and being a part of DB and kind of seeing what they're capable of because I know for me, that was something I never expected, to kind of be in this position. But I'm glad I got to where I am.
MV: Yeah, just adding on to what Ryan and Angie have already said, my time at the Daily Bruin has been incredible. Just working with you, Sam, and Ryan and Angie, you guys have been able to not only push me but just support like everything I've been involved with and really that's just a testament to how life is at the Daily Bruin. You have a bunch of people, like Ryan said, that want that same goal. Not only has the Daily Bruin helped me in terms of being a good sports journalist, but it's helped me in basically all facets of my education at UCLA, and there's not a whole lot I would change. Well, there's one thing I would change and it would be just that I wish I got to know you guys like a lot earlier and just everybody. From the bottom of my heart, I love you guys and it's been an incredible four years.
SC: Love you too, Marcus. Thanks so much to all three of you, not only for being on the show today but for four years of DB. Also, for spending the last few years as great mentors and friends. So to Ryan, Angie, Marcus, Dylan D'Souza, Vinny Lavalsiti, Matthew Kenney, Claire Britton and rest of the class of 2020 that's been a huge part of DB Sports over the last few years, just thanks so much.