UCLA needs targeted mental health resources, partnering with BeyGOOD is a start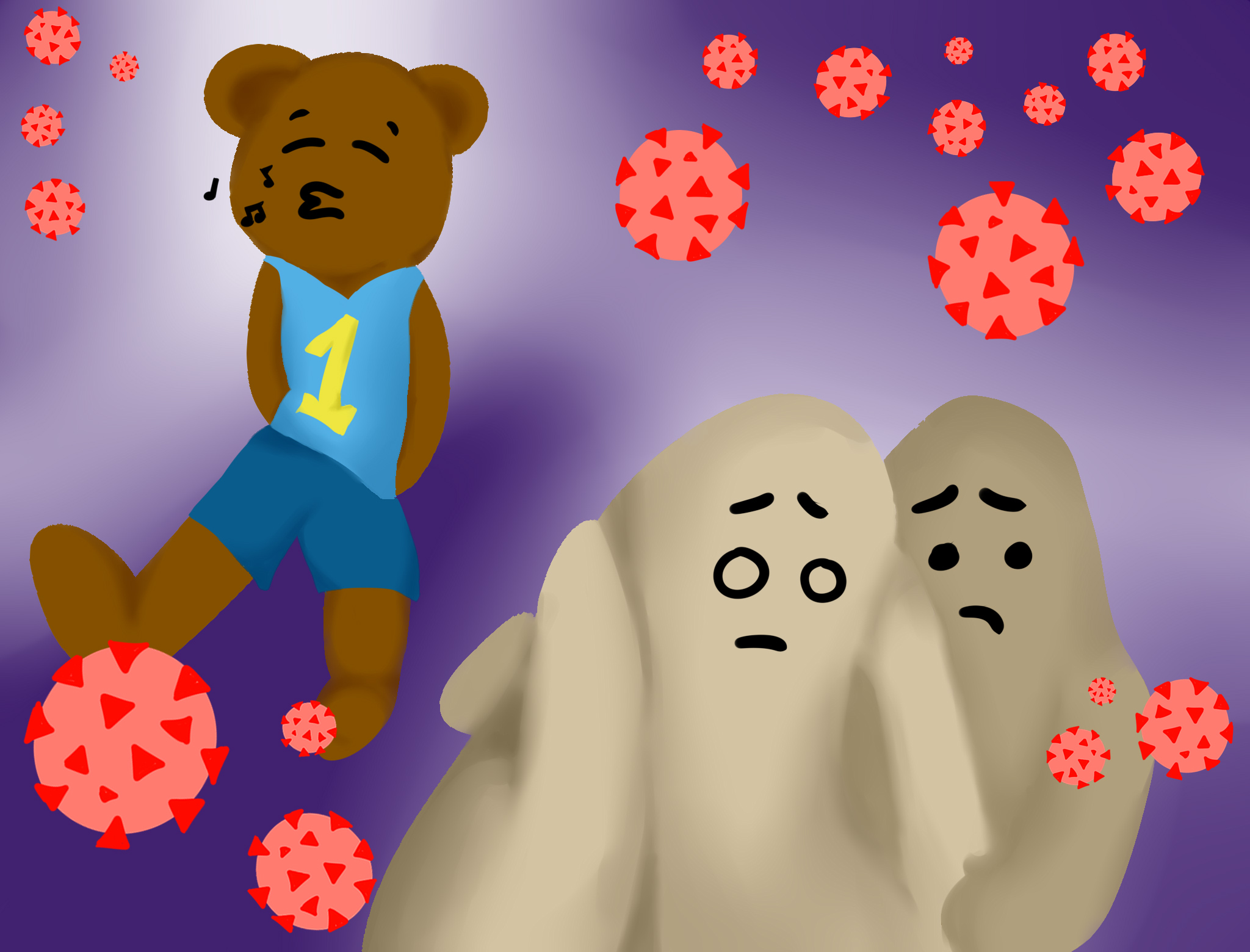 UCLA must take advantage of its recent partnership with the Beygood Initiative to expand mental health resources to students, particularly those who come from marginalized backgrounds. (Kyle Icban/Daily Bruin)
It's no secret that the recent pandemic has stripped our everyday lives of normalcy.
And for all of us, coping can be difficult. But it's undeniable that less privileged demographics are not only bearing the brunt of this crisis, they're also enduring trauma outside of the pandemic.
For groups like essential workers, who are suffering the same universal lack of normalcy while juggling intensified societal burdens, coping becomes a much more difficult issue. On top of that, we must remind ourselves that Black workers are more likely to be in front-line jobs categorized as essential.
In light of this, UCLA recently partnered with Beyoncé's BeyGOOD to launch STAND Together During COVID-19, a new web-based initiative that offers mental health resources specific to the demands of the pandemic.
By offering mental health support angled toward underrepresented groups, UCLA's partnership with BeyGOOD suggests that the university is ready to bid farewell to the one-size-fits-all approach that has failed to address the diverse needs of Angelenos.
However, this is just the tip of the iceberg. Experiencing racism – whether or not it's during the pandemic – is a form of trauma. And UCLA's mental health officials must start treating it like one.
UCLA must use this partnership as the beginning of a more effective mental health support structure for historically marginalized Bruins by offering specialized mental expertise beyond the pandemic. It could start by providing students important tools and healthy coping mechanisms specific to the various challenges racial minorities face on a daily basis.
Especially right now, as protestors have taken to the streets to voice their outrage at the murder and maltreatment of Black citizens, UCLA must acknowledge and support its Black Bruins.
Because sadly, the effects of the pandemic are not equal across different communities. They're a stark reminder of preexisting inequalities that will continue long after the pandemic – and the protesting – is over.
Michelle Popowitz, assistant vice chancellor for research and executive director of UCLA Grand Challenges, said in an emailed statement UCLA's interests were aligned with BeyGOOD in wanting to provide services for groups who may not have access to resources for addressing coronavirus-related anxiety, stress and depression.
"The Depression Grand Challenge leaders recognized that there would be a great unmet need and that UCLA had expertise that could be leveraged to make a difference," Popowitz said.
Popowitz is right. Many students, from all backgrounds, are struggling right now.
Mitch Mologne, a third-year physiological science student, said living at home for the first time since high school has created a heightened sense of anxiety. However, because of the pandemic, he said he must now deal with these feelings without having access to normal outlets, like going to the gym or hanging out with friends.
And for some students, UCLA's efforts have been helpful in tackling mental health challenges. Its newly minted toolkits, for example, provide some with a new way to deal with anxiety and stress.
Melanie Tu, a third-year computational systems and biology student, said she has borderline personality disorder and has felt lonely and unfocused during isolation.
"It's been hard," Tu said. "But it feels good that UCLA is being so proactive."
And UCLA's outreach has done more than just addressing the masses. It has taken a stance as an ally to groups further marginalized by the societal response to the pandemic.
In Chancellor Gene Block's email announcing the initiative, he emphasized the relationship between race and the mental health effects of the COVID-19 pandemic. Block said UCLA's intentions align with BeyGOOD's goal of providing necessary mental health services to underrepresented groups throughout the pandemic.
Block sent another email regarding the Black Lives Matter protests thats was signed by other university leaders, stating UCLA's unequivocal support and revitalized commitment to ensuring that the administration's polices and actions reflect their value of all students.
It's fitting that UCLA decided to join in on BeyGOOD's initiative at this time. The intersection of mental health and demographic-specific support can help uplift those who need it the most – which, in turn, will benefit the entire Bruin community.
Because yes, mental health affects us all. But it's imperative to recognize the differences in pressures, resources and norms across different communities.
Antoniel Carter, a third-year African American studies student, said she finds UCLA's angled focus on mental health commendable.
"It's a topic we've talked about before, but their focus on it at this time is really crucial," Carter said. "And knowing that Beyoncé is behind it. It provides greater visibility to the fact that mental health affects Black people too. Mental health affects people of color too."
However, elevated anxieties for racial minorities are not exclusive to the pandemic. And while UCLA has taken great strides toward supporting Bruins of color, it needs to do more – especially once some normalcy resumes.
"Depression can be deadly for Black people, not just in the scope of depression itself but also how they might portray that depression," Carter said. "It might look different, and they might be criminalized for their reaction to it."
Joining forces with BeyGOOD marks an important step in the university's efforts to address mental health. But more importantly, this new partnership can set the foundation for long-term mental health support that can expand available resources to historically marginalized students on campus.
"I'd want to see money invested into this," Carter said. "There's so many subpopulations that could benefit from this, but the resources need to be there."
A group-specific approach will certainly require ample resources. It will entail more funding toward programs like the Depression Grand Challenge in order to provide specific expertise to diverse subgroups.
And for a school of over 41,000 students, this method can sound dauntingly pricey.
But if UCLA wants to see a positive impact on Bruins' mental health, it will have to accept the cost and set aside the necessary resources to help students. Besides, it has already shifted gears toward support that reflects timely struggles.
To pump the brakes once the pandemic and protesting end would be a sad disservice to the thousands of students who continually face crippling inequalities.
UCLA must support Black students as they continually suffer trauma in many areas. To stay silent would be a loud statement against equality, and to fail to act would support systemic racism within our own university.
COVID-19 certainly has broken down many basic blocks of life. But now, UCLA has a chance to rebuild some of them more thoughtfully.
And at the very least, UCLA should offer adequate mental health support to the groups that shoulder greater burdens not just in times of crisis but in everyday life.
Because Black mental health matters.
Weinerth is an Opinion columnist.
Weinerth is an Opinion columnist.