The newsroom pushed me to rise to the occasion and overcome self-doubt -30-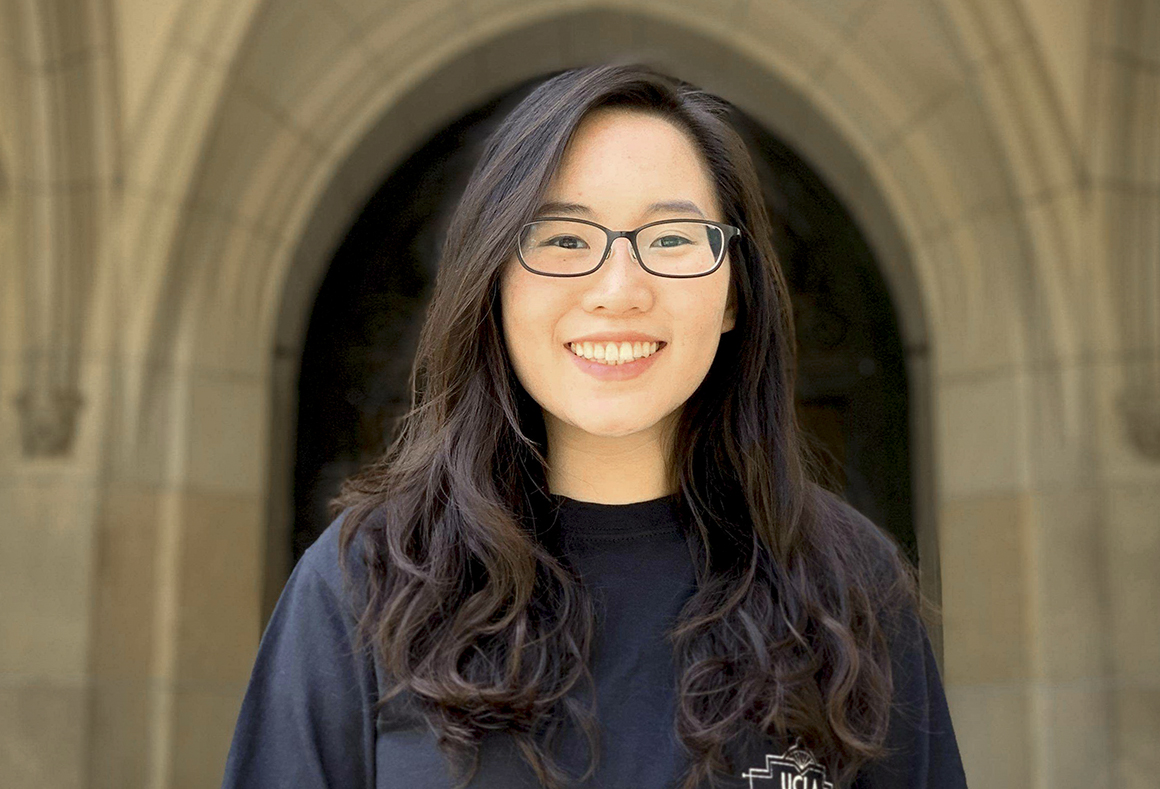 Early in my tenure as an assistant News editor, my top editor at the time thought I was the most likely out of our entire team to quit.
Nearly three years later, I have finished my third and final year of editorship, outlasting every other member of the 2017-2018 News editor team.
Being underestimated and overlooked is nothing new to me. After all, nobody really expects much out of the small, quiet Asian girl who's learned to stay in her lane for most of her life. I wish the rest of this column could be about how I defied these expectations at every turn, but the truth is, for the longest time, I barely even questioned them.
When a high school teacher hesitated to let me join the school's Model United Nations club because he knew me as the quiet kid in class, I thought he was right, that maybe I just didn't deserve this opportunity to try something new. When teachers overlooked me in favor of the more talkative and charismatic kids in class, I believed that maybe I just wasn't good enough or smart enough for simply not being the loudest voice or the most commanding presence in the room.
Without even realizing it, I had internalized other people's doubts about me and begun perceiving my own abilities through their eyes, never daring to think I was capable of so much more.
I joined the Daily Bruin as a News contributor my freshman year because I wanted to go back to doing the one thing I enjoyed that people had always told me I was good at – writing and telling stories. I never pictured myself doing anything more, but my confidence slowly grew with every story I published and every byline I earned.
The real catalyst of change was becoming an editor the following year. After six months of being a News contributor, I applied for an assistant editor role, even after hearing warnings of how painful the job was.
And they were right – being an assistant News editor was and still is the most difficult thing I had ever done in my life. The pressure that came with the grind of daily production and the knowledge that my actions and mistakes could have very real effects on the quality of the News page and the work of my colleagues was sometimes too much to bear. These were the times when I questioned whether I really deserved my place at the News desk.
But somewhere between all the stress dreams and late nights in the office, I discovered grit and tenacity within myself that I never knew existed. After all, if I could survive the humiliation of publicly being roasted at weekly budget meetings or withstand the pressure of stories constantly falling through, I could do anything.
When the time came again for everyone to identify their potential successors, I was once again overlooked. My top editor, as well as the rest of my colleagues, basically considered everybody else for the next year's News editor before even thinking of me as a possibility, including someone from another section and a fellow assistant News editor who had already repeatedly expressed her disinterest.
To be honest, up until this point I hadn't seriously considered going for the News editor position. Although I was passionate about the Daily Bruin, I wasn't planning on pursuing journalism after graduation, and others had convinced me that sinking even more time into the paper wouldn't be worth it.
However, when I saw I was being overlooked for the role, something pushed me to apply, regardless of what others thought I should or could do. For the first time in my life, I saw other people's doubt in me as a challenge to rise to the occasion and make them see what I already saw in myself.
To quote author Chanel Miller, "Whenever I am underestimated, I think, you mistake my quietness for weakness. If you can't imagine me on a stage, I'll get on one."
That's not to say my tenure as News editor was all smooth sailing. After all, I now stood at the helm of the most vital and demanding content section of the paper. And with the increase in responsibility and pressure, came the intermittent return of my self-doubt. But no matter how many times I tripped getting on that stage, I always picked myself back up, knowing I had a News section to run and, more importantly, a supportive and driven team of assistant editors to help along the way.
Witnessing the impact our reporting had on the UCLA community and seeing my assistant editors and contributors develop into talented journalists in their own rights was what kept me going. And it was ultimately what compelled me to remain on staff as an editor for a third year – this time managing the Enterprise section.
These past few years at the Daily Bruin have helped shape me into a more confident individual, someone who is fully aware her worth and ability are not dependent on the opinions of anybody else. Don't get me wrong, I still struggle with making my voice heard at the table. But learning that I even belonged at the table in the first place, regardless of what others thought, was a monumental first step that has taken me a lifetime to reach.
My story is not unique. I have read countless -30- columns – many of them also written by women – about not feeling smart enough, qualified enough or deserving enough in the newsroom. But despite the looming shadow of imposter syndrome that has followed so many of us, we have all emerged from the halls of Kerckhoff 118 as stronger and more resilient people.
The Daily Bruin has taught me a lot of lessons that I will forever cherish. But the most important is that I don't need other people to believe in me in order for me to believe in myself.
Wang was a News contributor in 2017, features and student life editor 2017-2018, News editor 2018-2019, and Enterprise editor and editorial board member 2019-2020.
Wang is the Enterprise editor. She was the News editor last year and an assistant News editor for the Features & Student Life beat the year before that. She is a fourth-year economics and communications student.
Wang is the Enterprise editor. She was the News editor last year and an assistant News editor for the Features & Student Life beat the year before that. She is a fourth-year economics and communications student.