Student workers in athletics face challenges while sporting events are halted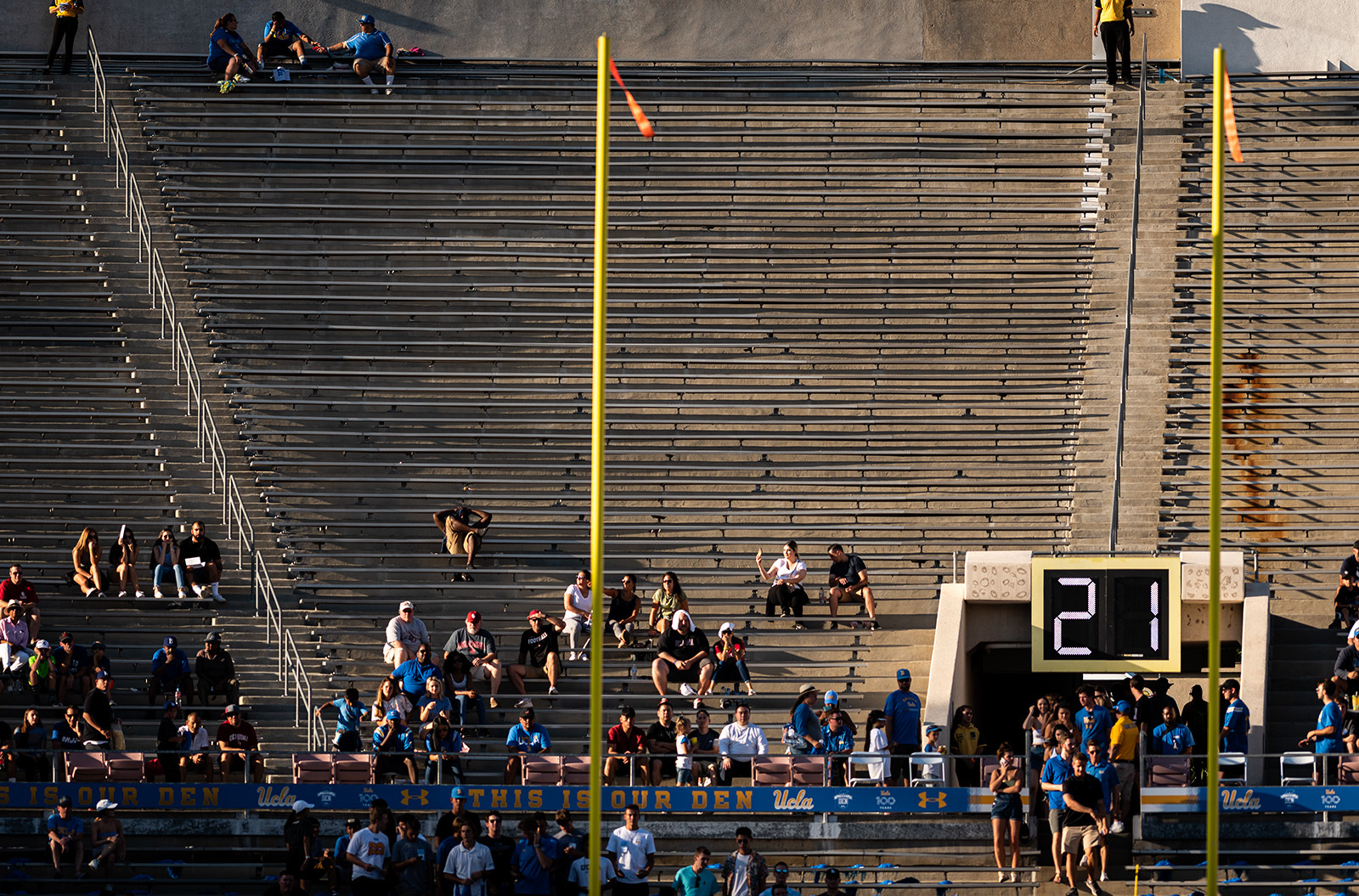 After the coronavirus pandemic interrupted UCLA athletics, many student workers in the athletics realm saw their roles change with the added challenge of working remotely. (Liz Ketcham/Daily Bruin senior staff)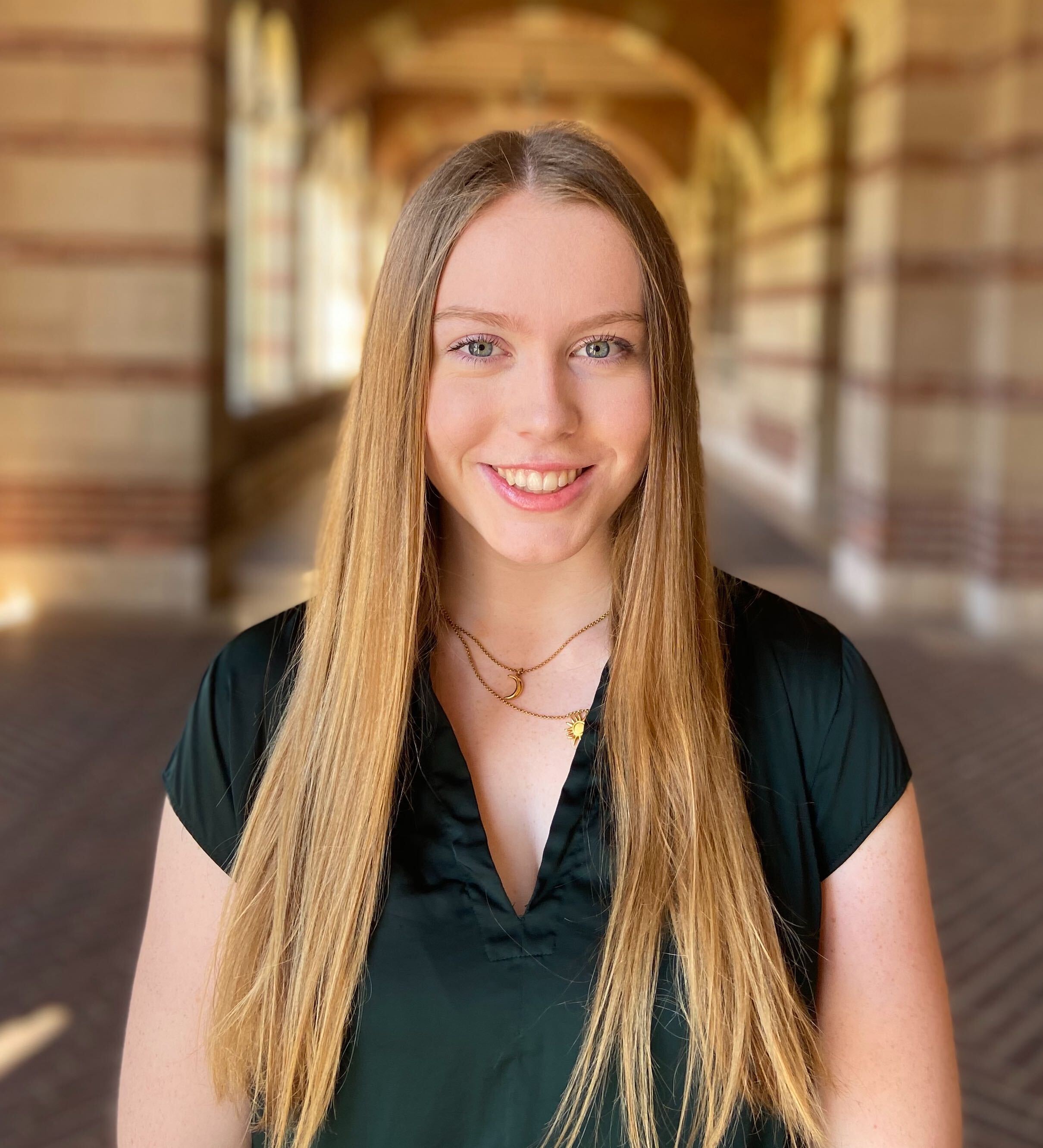 The coronavirus pandemic took hold in the United States in mid-March, and as the initial shock dissipates, the world has begun to adjust to its new reality.
But some of the lasting effects are glaring, and some have yet to manifest.
One of those lasting effects for UCLA is the lost revenue from unplayed games.
The financial crunch comes at a tough time for UCLA Athletics, as they are suffering from their first budget deficit in 15 years. In 2004, the deficit stood at $164,000. For the 2019 fiscal year, the shortfall nearly reached $19 million, leaving newly announced Athletics Director Martin Jarmond with an uphill battle to fight.
Apart from the obvious stakeholders – players, coaches and fans – there are numerous other parties that turn the wheels of UCLA Athletics.
Equipment managers. Nutritionists. Trainers. Peer learning facilitators. Practice players. Gameday workers. Data analysts.
For students whose jobs involve hands-on work with athletes, a remote learning environment means fewer real-life experience and, consequently, a cascade of snowballing effects.
The UCLA Sports Medicine Internship Program is a three-year professional development program in which student trainers gain experience in sports medicine through close involvement with UCLA Athletics. This is paired with additional coursework, professional observation and in-service training sessions from professionals.
Interns are assigned to specific teams and tasked with creating rehabilitation programs for the athletes under the supervision of a certified athletic trainer. Sydney Wu, a fourth-year physiological science student in her final year of the program, said interns tend to the athletes before and after practices and competitions, serving their physical and mental health needs.
In-person work for student trainers came to a standstill when the NCAA announced all sporting events were canceled on March 12 as a result of the pandemic. For Wu, this meant not getting to finish her final season alongside the gymnastics team.
"My experience with this program has really just been amazing getting to know these athletes, so to have this abrupt stop, (especially when) I was in the middle of season, … it was startling," Wu said.
As a result, face-to-face interaction between athletes and program interns has been replaced by weekly emails of athlete injury reports, Wu said.
Khyla Corpin, a third-year physiological science student in her second year with the program, said despite the lack of in-person training, the sports medicine program has still been effective in ensuring students continue learning.
Students still have in-service training sessions hosted by athletic trainers every two weeks, meet with their professional mentors and learn from presentations from older interns in the program – these activities have just been adapted for the online setting, Corpin said.
But looking forward, turning a program largely based on hands-on experience into a virtual setting is a challenge.
In the spring of their first year in the program, students take an introduction to athletic training course where they learn the skills they'll need to begin working with UCLA teams. However, many of these skills – such as learning how to properly tape athletes – are difficult to teach online, Wu said.
"That'll be a huge learning curve for (first-year interns), because they can't be corrected by their athletic trainers (over Zoom)," Wu said. "At least I'm glad that they did have those two quarters to be able to interact with the athletes and staff, because I do think that's important."
Additionally, Wu said the incoming intern class will face significant challenges in the event that fall quarter is online.
Not only is the beginning of the program important in acclimating the interns to the facilities and staff, but Wu said the first year of the program serves as an observational period in which there are three rounds of cuts.
Wu said at the end of winter quarter, first-year interns who pass an interview process are locked into the program, which makes performance during the first two quarters extremely important. She worries it will be harder for students to stand out during the cut process if the program is remote, which would be further complicated if fall sports – like football – have their seasons pushed back entirely.
Combined with the fact that prospective applicants are still required to submit their applications either in person or by mail – as online applications are not accepted – the program could overall become less meritocratic.
For students like Corpin, who are looking ahead to their final year in the program, the pandemic's uncertainty may have implications on graduate school and career plans — in addition to academic progress.
"I'm definitely worried about my learning and growth as a student athletic trainer, especially since we recently just learned how to evaluate injuries," Corpin said. "I feel like missing out (on in-person training) for so long affects the confidence (seniors) will have in taking on a (mentorship) role."
Corpin said lost opportunities for professional shadowing, clinical hours and building relationships necessary for letters of recommendation are all concerns for students.
A lot of graduate school applications require a certain number of clinical and shadowing hours, which complicates the logistics of applying for students who didn't fulfill these hours before the pandemic began, she added.
With social distancing limiting the number of people allowed in clinical settings and reducing the number of nonessential surgeries allowed, Corpin is also concerned about not being able to complete her surgical observation case, which is typical for seniors in the program.
Usually the internship culminates in a case study where interns walk an athlete through the entire rehabilitation process, starting with their surgery and ending with their return to competition. While some students' cases were interrupted by the pandemic, it's unclear what lies ahead for this part of the program next year.
"A lot of people – including me – were banking on this program to really be that thing on our resume that we can talk about and get all our experience from," Corpin said. "It's difficult – just the thought of not being able to complete the program the way I thought we would be able to."
Other student worker roles that revolve around the traditional day-to-day routine of a team have had their jobs come to a screeching halt.
Michael Ross, a second-year economics student, pined for his current role with UCLA baseball since his high school days. After his acceptance into the university, Ross got in touch with coach John Savage and secured a position with the team.
While given the title of "data analyst," Ross said his duties with the team ranged from equipment management to data analytics to video logging to laundry. All in all, he devoted 20 to 40-plus hours a week, with the workload picking up in the spring.
Without any games being played, Ross has very little on his plate. No clothes to wash, no data to analyze and no videos to log. His only obligation is a weekly Zoom team meeting to keep everyone on the same page.
Professionally, Ross is hoping to parlay his experience with the team and the network he has been able to build into an entry-level role in sports. In the meantime, Ross has put his summer sports-related internship search on hold, as numerous roles have been postponed or canceled in response to the shutdown of the four major U.S. sports leagues.
For other student workers, their jobs are less impacted by the remote nature mandated by the university.
Dan Armitage, a fourth-year Asian American studies student, has not seen a massive change in his role as a peer learning facilitator after the school shut down, apart from a couple technological hiccups with Zoom.
"I've had some issues with the connection and just basic issues with audio and video," Armitage said. "Beyond that, I personally don't think that it's been affected that much in terms of the level of engagement that I've been having with students."
Armitage's workload and compensation have stayed the same, while the attention he's been receiving from student-athletes has not dimmed.
But Armitage's employment modification during the pandemic tends to be the exception, not the norm.
While Jarmond and UCLA Athletics will look to avoid the financial downturn from the 2019 fiscal year, Wu, Corpin and Ross will hope their jobs revert to the normalcy of 2019 as soon as possible.
Dsouza joined The Bruin as a freshman in 2016 and contributed until he graduated in 2020. He spent time on the women's basketball, men's basketball, women's tennis, men's tennis and women's volleyball beats.
Dsouza joined The Bruin as a freshman in 2016 and contributed until he graduated in 2020. He spent time on the women's basketball, men's basketball, women's tennis, men's tennis and women's volleyball beats.
Tully is a 2020-2021 slot editor of the Daily Bruin. She was a slot editor for 2019-2020 and occasionally covers News and Enterprise.
Tully is a 2020-2021 slot editor of the Daily Bruin. She was a slot editor for 2019-2020 and occasionally covers News and Enterprise.