Student journalism helped me explore creative, artistic community at UCLA -30-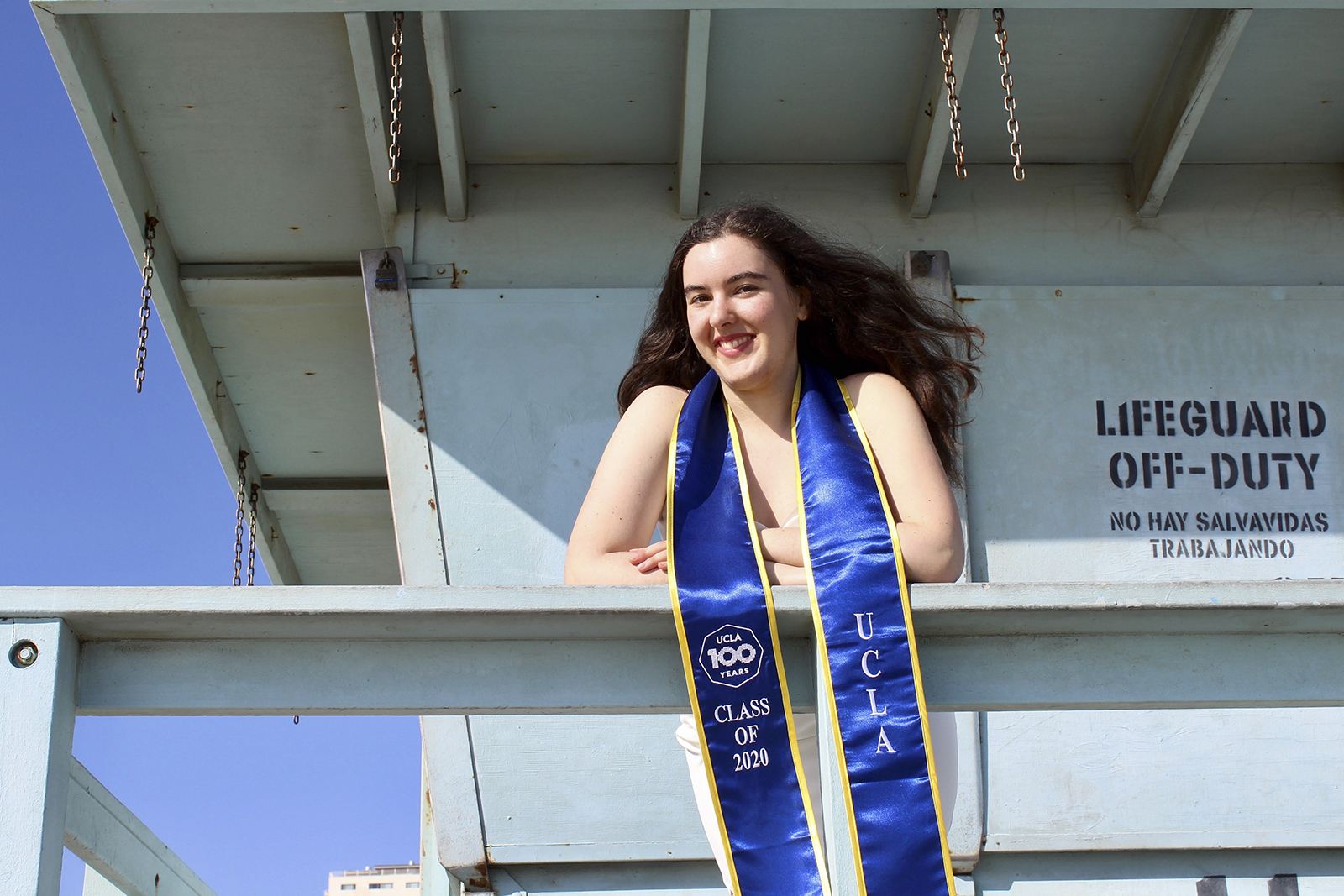 (Courtesy of Alexsandra Coltun Schneider)
Pursuing a higher education at UCLA is the dream of every Southern California kid. The reality of calling myself a UCLA student has yet to fully settle in.
Growing up in Los Angeles, I would occasionally read the Daily Bruin. But, throughout all of those years, I never once thought I would eventually write for the newspaper.
Joining the Daily Bruin was one of the best choices I've made at UCLA. Being a student journalist led me to learn more about myself and the university through opportunities and experiences caused directly by the student-run organization.
If I could go back in time, I would still apply to join the Daily Bruin. The only thing I would change about the experience would be applying earlier than a minute before the deadline. I still have no clue how I started and finished the Daily Bruin application within two hours and still landed an interview with the newspaper.
As a writer for the Arts & Entertainment section, I've experienced the abstract and amazing artistic side to UCLA I never thought possible. From attending theatrical performances at the Geffen Playhouse to observing museum exhibits in the Fowler Museum, I learned more about the field of arts during my time at the Daily Bruin than I ever had before.
The best feeling on campus is picking up a copy of the Daily Bruin from a newsstand and seeing your article in the paper. It's an even better feeling when your story makes the front page. Seeing my published work in person made all of the late night writing efforts and endless editing sessions with the editors worth it.
While I won't miss transcribing interviews with subjects that ranged from five minutes to an hour, I will never forget the stories I've heard. Learning about the creative projects UCLA students take on inspires me to reach outside my own comfort zone. It's amazing to see how many students simultaneously manage schoolwork and their artistic endeavors.
I apologize to my former dorm roommates for all the late nights I would attempt, but fail, to silently come back into our room after editing articles in our floor's lounge. I also ask for forgiveness for keeping a large, messy stack of newspapers with my articles in them right on my desk. But, I thank you for waking me up for my first interview with the Daily Bruin and all the positive feedback you've given me about my published works.
I will miss my fellow A&E friends. To the writers who still have more time left at UCLA, I look forward to reading your Daily Bruin articles and cheering on your journalistic growth over time. Until we meet in Westwood again, I will be celebrating your efforts from afar.
Exploring your creative side can be intimidating and uncomfortable. But, making mistakes and learning from them is what being an undergraduate student is about. Even if exploring your creative side breaks unwritten social norms, at least you can say you tried to express your personal passions.
If you're a continuing student at UCLA, it isn't too late to take on new opportunities. And, if you are a graduating student such as myself, know the same notion also applies to you.
Coltun Schneider was an A&E contributor in 2019 and an A&E reporter 2019-2020.