Journalism made me a better critical thinker, opened up a world I never imagined -30-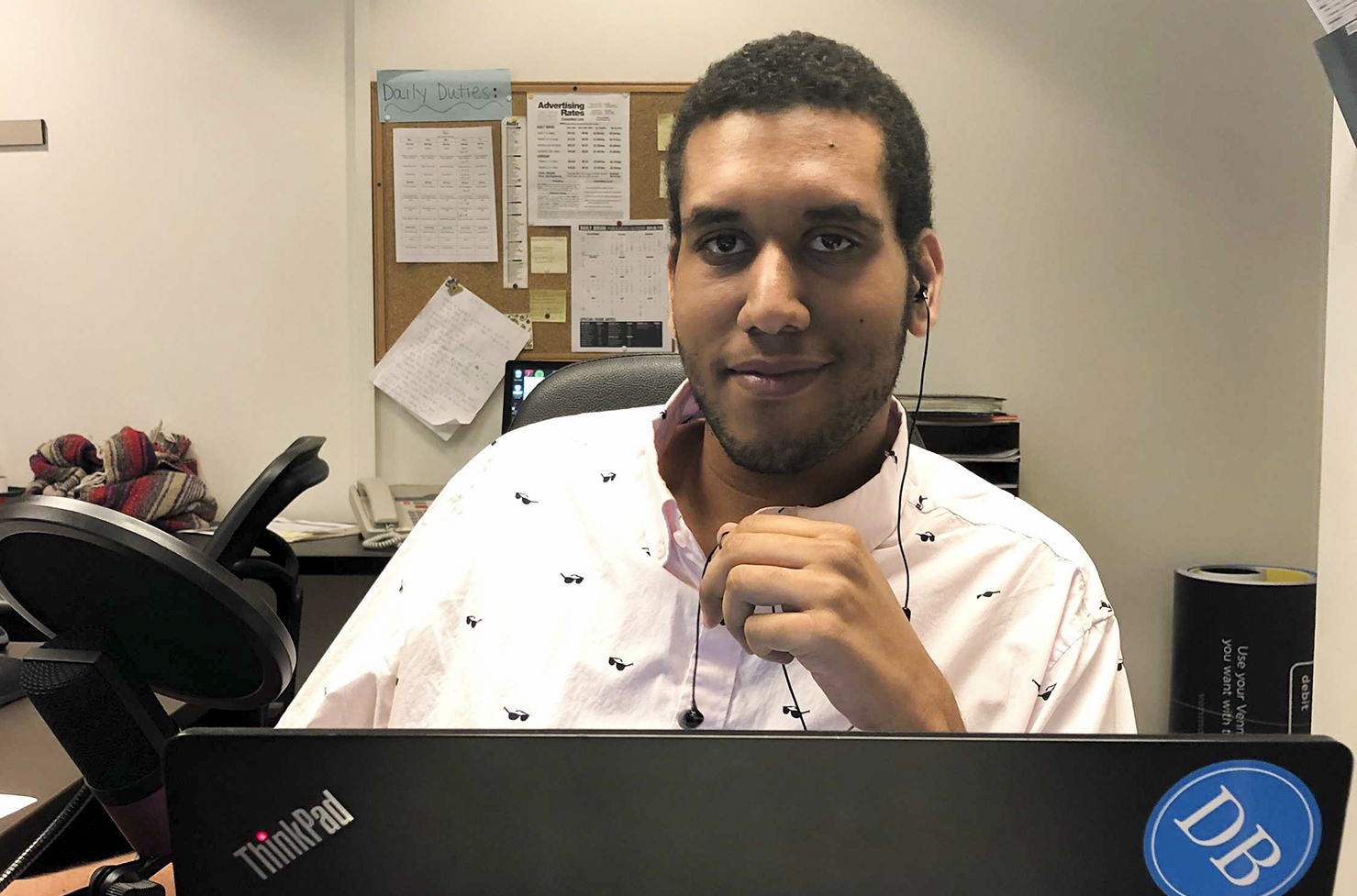 Alongside his -30- column, Said also produced his final podcast as the Daily Bruin Podcasts chief. The podcast, a reflection on UCLA and the class of 2020, is embedded below, though you can also click here for a transcript.
Strange doors open for people at UCLA. My door opened in the beginning of my second year – when, inspired by how much fun two of my friends seemed to be having, I applied to join the Daily Bruin as an Opinion columnist.
Little did I know that decision would eventually lead to me experiences like interviewing Sen. Dianne Feinstein, regularly seeing former Secretary of Homeland Security Janet Napolitano at University of California Board of Regents meetings or sitting at the same table as Chancellor Gene Block in a quarterly editorial board meeting – much less that I'd also go on to train as a News contributor, Copy contributor, assistant Opinion editor and Radio producer.
Being a journalist was a big job – one that rarely overlapped with the work I did as a student. That's because, like many others at the Daily Bruin, I'm a South Campus student. Though unlike some, I don't feel the need to announce that on a near monthly basis. As a result, I learned things at the Daily Bruin I wouldn't have anywhere else – especially not in a molecular, cell and developmental biology classroom.
That's why I never expected one of the most useful scientific skills I have now to come from the newsroom: asking tough questions.
It's easy to accept the world as it is. It takes little to no effort. But poking at the edges of things is where I and those like me at the Daily Bruin thrive. Why is it that the UCLA Community Programs Office had thousands of dollars to spend on headshots? Why don't more students vote in undergraduate student government elections? Why does Block think offering six students 10 minutes of his time once a quarter counts as making himself accessible? Answers to questions like these may not have always made our pages – but something about knowing them was satisfying nonetheless.
But it was only when I learned to ask tough questions about the Daily Bruin that I learned the most valuable lessons about journalism, newsrooms and people. Lessons like how even in the critical environment of a newsroom, people will follow anyone who has an ounce of charisma – regardless of whether they're being led off a cliff. Lessons like the fact the Daily Bruin, like most other newsrooms, isn't self-critical enough when it comes to our mistakes – and we sure as hell don't know how to navigate a controversy.
Three years working here has shown me how newsrooms can lack foresight. That doesn't diminish the work we produce or take away from what was the experience of a lifetime – it just explains why things aren't better. The Daily Bruin, for instance, prides itself on being UCLA's unofficial journalism school but doesn't really commit to teaching our newest staffers. Instead, we put them through a wartime briefing given across three days before sending them off into the world. Staffers aren't taught how to create great journalism – they wrestle for morsels of knowledge from editors too busy for them.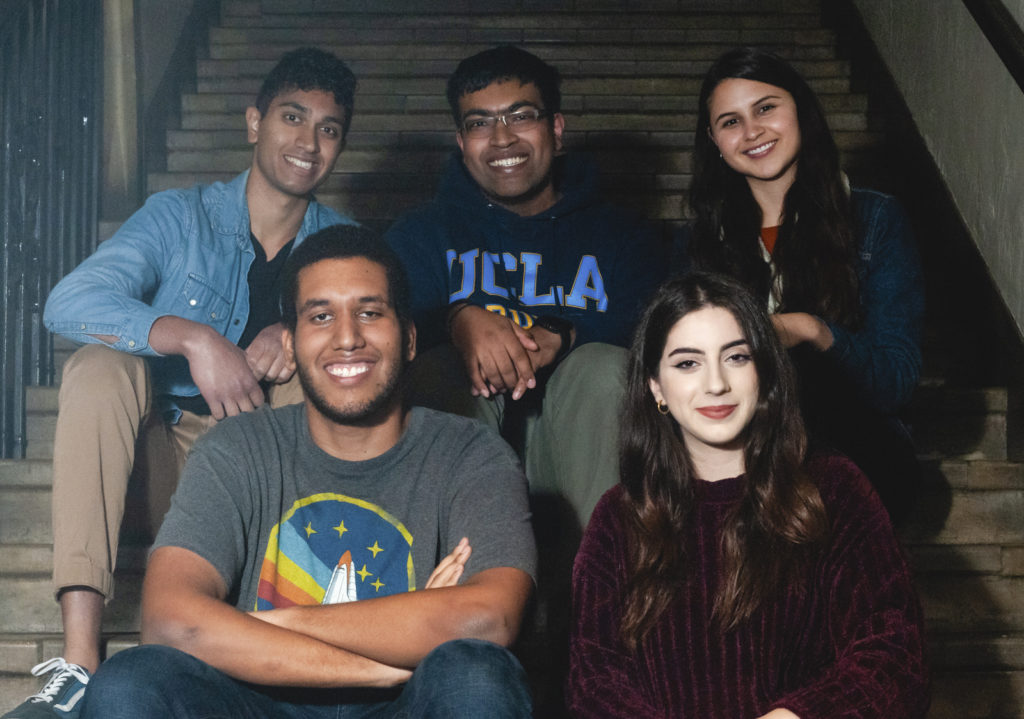 It doesn't help that the future of the Daily Bruin – the future of everything, really – is hard to think about because of COVID-19. But some things also haven't changed at all. Much like the Opinion editors of years past, I worked alone to rebuild a struggling, almost nonexistent Radio department – one shuttered just as it and the idea of podcasting in popular culture were beginning to pick up steam.
Of course, I haven't yet said a word about the long nights, the countless hours, the magic that would fill the room as people grew tired. But in truth, I don't really have to. No one who wasn't there could really understand it, and no one who was there needs me to explain it to them. All there is to say is that the nights mattered. I will never forget walking home after sending the next day's paper to the printer or the feeling of finally coming out of an editorial board meeting that felt like it might never end.
In the end, I learned that the people who truly care about you are there with you at your highs and lows. They're your toughest critics but most ardent supporters — not mindless yes men who praise everything you do.
Truly, I have none other to thank for their support but my colleagues and closest friends at the Daily Bruin: my fellow Opinion editors from last year. Thank you Keshav Tadimeti, my boss who knew more than I ever could, and my counterpart, Ani Gasparyan, who is a better writer than she can ever imagine. In running the Opinion section together, I learned from them almost everything that has changed me as a writer and a person. Moreover, I found in them lifelong friends – friends who've spent the past few months supporting each other through a pandemic.
So when I finally graduate, I won't be sad about my door closing. A new one opened for me a long time ago.
Said was an Opinion columnist and News contributor 2017-2018, assistant Opinion editor 2018-2019, Copy contributor 2018-2020 and Radio editor 2019-2020.
Said was an assistant Opinion editor from 2018-2019. He previously contributed as an opinion columnist for the section and wrote about issues surrounding diversity and student life. He also managed the Daily Bruin's various podcasts.
Said was an assistant Opinion editor from 2018-2019. He previously contributed as an opinion columnist for the section and wrote about issues surrounding diversity and student life. He also managed the Daily Bruin's various podcasts.