From french fries to fear of failure, my co-workers made the Daily Bruin worth it -30-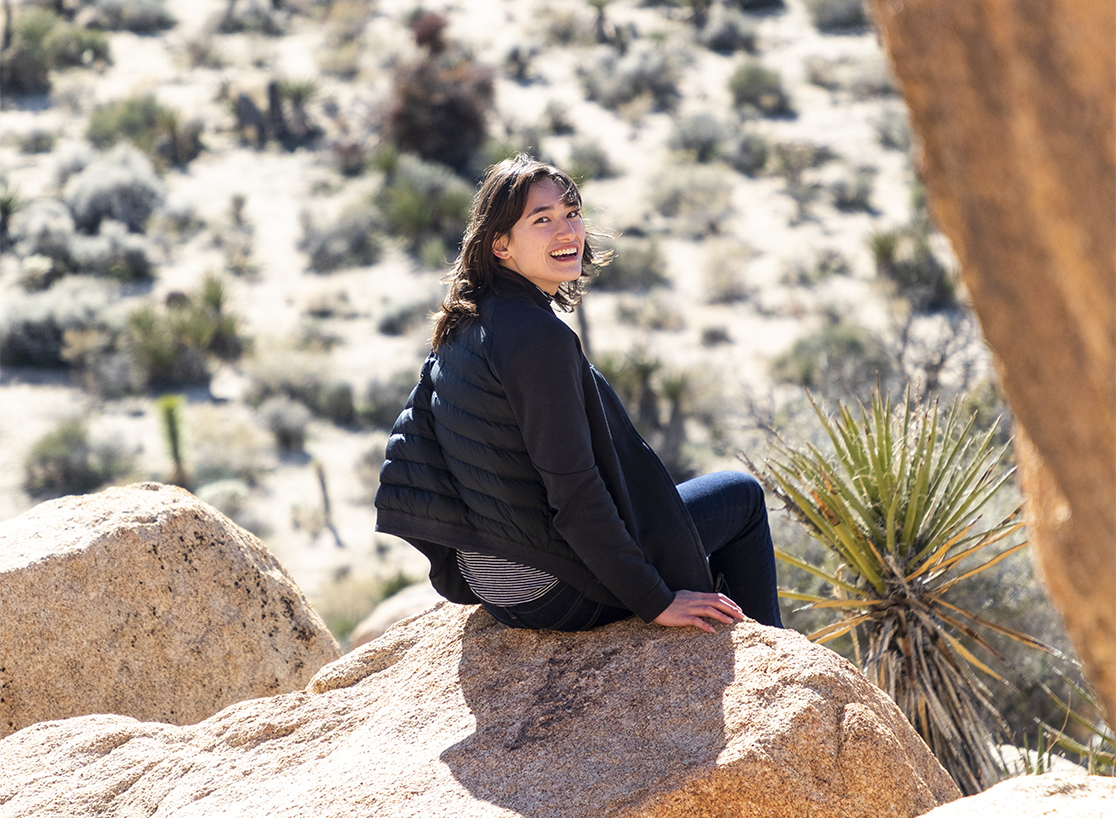 (Courtesy of Amy Baumgartner)
It's somewhere between 5 and 9 p.m. (impossible to be sure), in a not-so-private corner of Kerckhoff. I couldn't go home for at least five more hours, and I was absolutely losing it when a friend from the office found me.
"Have you eaten today?"
"No, I haven't eaten today, but I'm not hungry. I have to go study for the midterm I didn't even know I have tomorrow, and I have to go double check the layout – " is what I started to say, but he cut me off by asking if burgers or burritos sounded better to me.
Ignoring my plaintive calls to let me get back to work, he drags me to the nearest eatery and affectionately calls me a moron while I cry into french fries.
This was the second week since I started shadowing the old managing editor to take over her position while still remaining in my previous job as a copy editor. It was thrilling but exhausting. Barring any late-night printer emergencies, which were frequent, I would be lucky to slink back to my dorm room by midnight. Bless my roommates for putting up with my 3 a.m. showers.
The self-righteous energy that I had while applying to be the managing editor dried up like ad revenue in a pandemic. I didn't understand the weight or responsibility I would feel at the helm of an organization with so much history and tradition, not to mention that it is run nearly entirely by students who all have classes and jobs on top of the journalistic work they do for free.
With only a vague notion of what "running a newspaper" meant, I felt lost and stupid and useless. I felt like a fraud.
As the managing editor, I wanted to be a leader, an inspiration, someone who gave back to the organization that gave me so much – instead here I was, sobbing in a Veggie Grill, saved by the kindness of my co-workers.
(As it turns out, if you prioritize eating, sleeping and general wellness, you are better equipped to do the work of doing good and helping others.)
I learned the constant and suffocating pressure, and the fear of failing in myriad horrific ways, could be chipped away by tackling one task at a time. That one thing could be doing the job as written in its description: attending meetings, or cutting a story, or having a conversation with a particularly peeved source.
But oftentimes that one task was asking a fellow editor to grab coffee, making sure that we ate (and breathed) somewhere away from the damp, stuffy Kerckhoff basement. Talking to and getting to know editors and contributors was the best part of my job and gave me a reason to try and make the office better. In these conversations, the reason I was at The Bruin and why I felt so compelled to be a part of production every day came into focus.
These moments weren't the most important to the organization nor journalistically valuable, but I think about them more than any others. The times when the digital managing editor, Michael, would turn a blind eye to my voracious french fry stealing, which eventually turned into wordlessly leaving fries on my desk after hard days. The weekly parade out to Rubio's for Taco Tuesday, even if we all collectively felt like trash afterward.
It's a time-honored bonding tradition to rope someone else into going to Ackerman Union as you both procrastinate on whatever article you can't bear to edit anymore, and that will iterate in its own way, COVID or no COVID.
I don't want to say I transformed into a perfect manager during my tenure, or that my time at The Bruin was "bad but eventually fine" by any stretch of the imagination.
What I do want to say is the Daily Bruin is a community that supports each other and challenges each other to be better, by virtue of everyone showing up and working together to make something bigger than themselves – a daily paper, a newsroom, a friendship. This is something I believe is always true of this paper, no matter the circumstance or the leadership, whether I'm there or not.
When I felt buried in my own inadequacies, the smart and thoughtful people of the Daily Bruin helped me get over myself, take care of myself and helped me direct my energy where it needed to go.
It's hard to fully express how deeply The Bruin challenged me and changed me and pushed me to act in ways I would have never imagined I had the courage to. You all have taught me to acknowledge when I wasn't being my best while also treating me and my work with great respect. I'm grateful I got to work alongside such talented, dedicated, reflective people and break bread with them too.
I have made my fair share of mistakes and my fair share of questionable calls. To be perfectly frank, that sense of being an imposter never fully left me. I feel that I have left so much undone, even a year later. But I hold fast to the moments in between.
Leaving without seeing all my Daily Bruin folks in person is gutting. Right now, I can only look ahead to the time when I really do step into that accursed, time-bending, work-life boundary-blurring swamp of an office one last time.
In the meanwhile – have you eaten today?
Baumgartner was a Copy contributor 2016-2017, slot editor 2017-2018, managing editor 2018-2019 and Copy senior staff 2019-2020.