After cherishing every high and low moment at UCLA, I'm ready to write next chapter -30-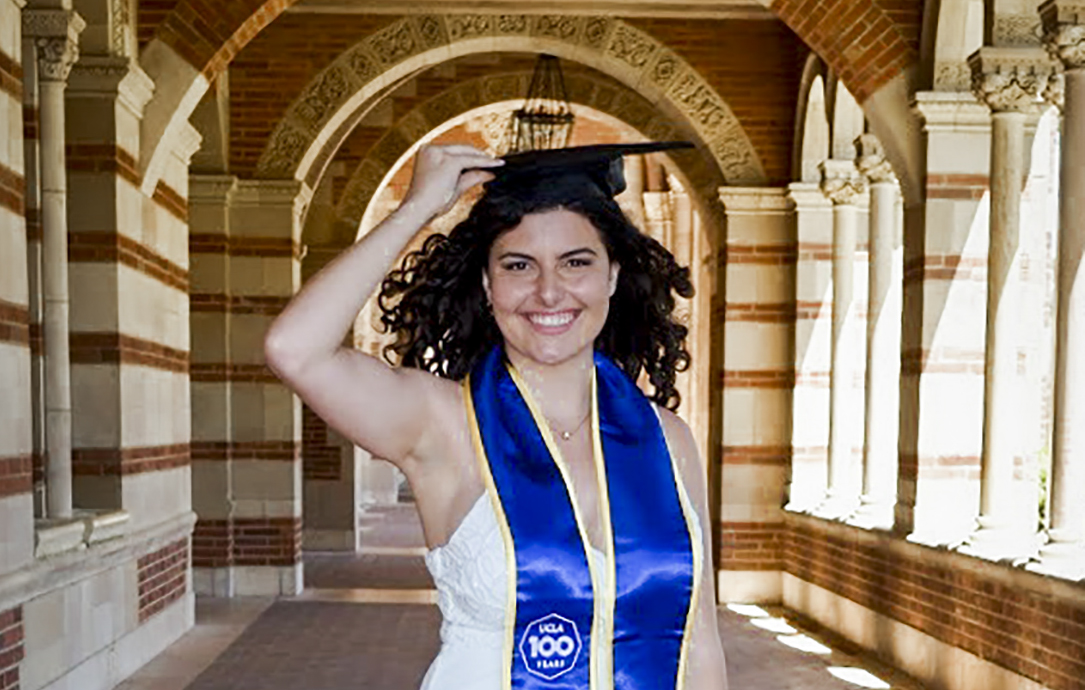 (Courtesy of Celia Janes)
During my freshman year of high school, my English teacher told us how some students graduate from college in three years. He warned us not to take that route, however, because college provides us with so many experiences that we would not want to miss.
I did not understand what he meant then. In fact, it took me a while to discover what UCLA had in store for me. Trial and error defined my first year of college. I questioned my major multiple times, tried to join clubs that ultimately did not suit me and struggled to find my true home on campus.
Finally, during sophomore year, everything came together. I took chances and explored opportunities I had not previously considered. I took a leap of faith and joined a student theater company, in which I met the friends who I now consider family. That year, I decided to live my life to the fullest with no regrets.
I also began reporting for the Daily Bruin and discovered my love for writing about science and medicine. I bonded with many talented writers in the newsroom. The Daily Bruin taught me the importance of writing with accuracy and honesty. The memories I made as a News writer will continue to influence my work far outside the walls of Kerckhoff Hall. I still remember the pride I felt when I saw my first article in print. Writing about scientific advancements on campus gave me the opportunity to share research and projects that will one day change the world. I saved copies of every article I ever wrote, and I will cherish them for the rest of my life.
I chose to give UCLA my all, even when I felt stuck, and I feel so thankful I made that decision. The classes I took will allow me to change the world after graduation. The mundane experiences, like picnics near Janss Steps and eating gelato at Café 1919, hold as much value as the amazing opportunities UCLA has provided me. I participated in the stage adaptation of one of my favorite films, "The Little Mermaid," and even studied for a quarter in our nation's capital.
Sometimes, I think back to who I was as a freshman in high school, listening to my English teacher praise the glories of college. And I remember how proud I felt when I walked onto UCLA's campus as a student for the first time. I wish I could have prepared myself for the lowest moments, but I also know that without them, I may not appreciate how amazing my life has become. Four years truly pass in the blink of an eye. When a global pandemic cut my senior year short, I realized I had participated in many traditions for the last time. And I feel so grateful I learned to value them when I had the chance.
Since my freshman year, I have also realized that there will be more uphill battles to come. Life will never give me everything I want, and I will continue to stumble and make mistakes. All aspects of life take practice. The most we can do is try to be better than the person we were the day before.
My chapter at UCLA has come to an end. My story was a tumultuous one, and thankfully, it has the best ending I could have possibly written. Even though I lack a cap and gown and a traditional graduation ceremony, I am surrounded by my friends, my family and four years' worth of memories. The next chapter of my life is waiting to be written, and I already have a pen in hand. So, moving forward, I will continue to cherish every moment because I know the best is yet to come.
Janes was a News contributor for the science and health beat 2017-2020.