After a year of feeling lost at UCLA, the Copy section proved to be my dream team -30-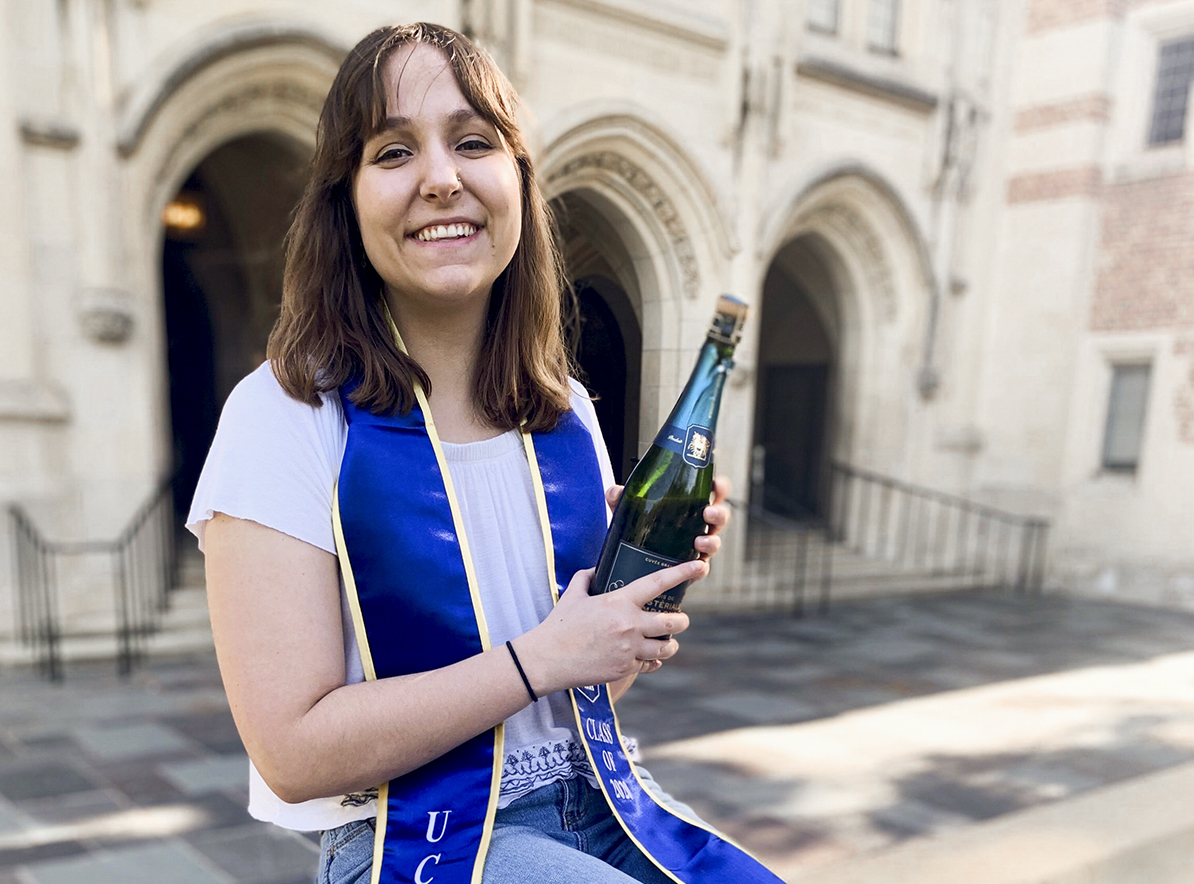 (Courtesy of Saskia Lane)
From the first time I stepped foot on a soccer field at 4 years old, I knew I loved being a part of a team.
There's nothing quite like the rush of competition and the camaraderie created after working through a mountain of ups and downs toward a common goal.
I considered that common goal to be winning for most of my life, until I enrolled at UCLA and found myself teamless for the first time in 14 years.
There were teams to cheer on, sure, and I loved – and still love – being a Bruin. But there's a striking difference between being on a team and being a fan of a team, which I did not really understand until my first year in Westwood.
You might be wondering: Why would someone who is not even trained to write about sports be talking so much about teams?
To be honest, I wondered the same thing as I brainstormed this column, meant to reflect on three years with The Bruin, and the word that kept wiggling its way into my head was "teamwork."
It's a cliche term that gets thrown around at job interviews and sports practices, but after several weeks of mulling it over, I realized it's also the reason I stayed at UCLA altogether.
I used to believe being part of a team meant being a competitor – doing everything in your power to ensure a win for you and your teammates, whether that be cheering on the sidelines as a substitute or keeping calm when you're falling behind and all eyes are on you. It wasn't until I joined the Daily Bruin that I learned competition does not define a team, people define a team, and the strongest team I have ever been a part of is Copy.
Copy: one of the least competitive groups of people I've ever worked with and yet at the same time my favorite team to have ever been a part of.
I've come to understand that a team is more than a group of players working to win a game. A team is a foundation, a support system in which everyone you work with wants to see you succeed, whether you are close friends or not. Teammates cheer you on and help you up when you're down because, not only are you all working together toward a common goal, but also they understand exactly how badly you want to make that goal a reality.
I have felt supported by Copy since the minute I walked into Kerckhoff 118 for my first copy editing shift and Rhiannon, a slot editor at the time, immediately welcomed me into the fold with jokes and an eagerness to show me the ropes. And there has not been one minute since that day when I've felt like Copy has not had my back. At every moment in the office I have been pushed by my teammates to achieve more and encouraged to grow into a leader. I have been supported when I make mistakes – and I'm no stranger to mistakes – and I have been praised for my accomplishments. But best of all, I have been able to share in the celebration of the successes of my teammates.
From winning national headline-writing awards to receiving well-deserved promotions to discovering and being rewarded for extraordinary skills outside of copy editing, the Copy team is one of the most talented I know. They work day in and day out, through late-night hours when the whole city seems to be asleep, not for the rush of competition or the glory of a win – copy editors don't even get their name attached to a story – but to be good teammates.
I spent my first year at UCLA feeling lost and alone, unsure of why I couldn't find a home here on campus. I learned in my second year that what I needed, what I was trying to find as a terrified and homesick first-year, was a team. I needed Copy, I needed the Daily Bruin, and I'm thankful each and every day that I found them.
I could endlessly shout out the teammates that have made Copy and the Daily Bruin feel like home – Maris Tasaka, the Copy dad to my Copy mom and someone whom chaos consistently follows but always has the time to help me when I'm overwhelmed; Zoe Willoughby and Sara Hubbard, the incoming Copy chiefs who continually impress me with their professionalism, resilience and ability to stay good-humored even at the most stressful times; and Anush Khatri, my predecessor, who offered me endless encouragement and help as I made the transition to a leadership role I felt utterly unqualified for – but this list is far from all-encompassing.
Even as I graduate, move away from UCLA and get kicked out of dozens of Slack channels, I know the Copy team is one that will be with me forever.
All this to say: Thank you team – I'll always be rooting for you.
Lane was a Copy contributor 2017-2018, slot editor and editorial board member 2018-2019, A&E contributor 2018-2020 and Copy chief 2019-2020.
Lane is the Copy chief of the Daily Bruin. She was a slot editor last year and was also a member of the Daily Bruin Editorial Board. She occasionally contributes to the Arts & Entertainment section.
Lane is the Copy chief of the Daily Bruin. She was a slot editor last year and was also a member of the Daily Bruin Editorial Board. She occasionally contributes to the Arts & Entertainment section.