Administrators to defund Project SPELL, citing budget shortfalls from COVID-19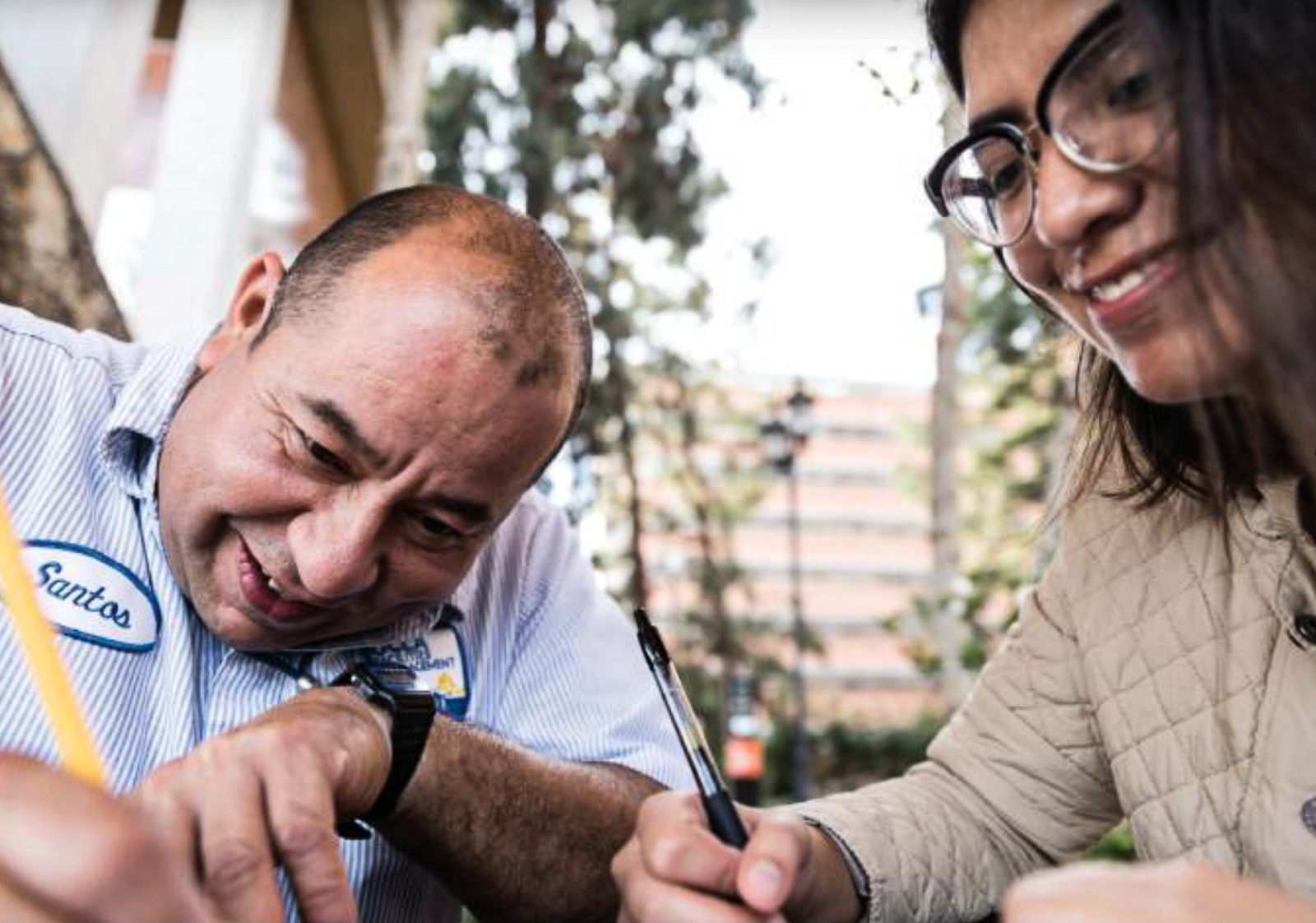 UCLA will discontinue funding Project Students for Progress in Employee Language Learning as of June 30. The project paired students with UCLA workers, aiming to help improve the employee's English speaking and writing skills. (Daily Bruin file photo)
Correction: The original version of this article incorrectly stated Project SPELL has about 100 employees and student tutors in the program. In fact, it has about 200 employees and student tutors.
This post was updated June 12 at 2:55 p.m. to reflect statements from the office of the Administrative Vice Chancellor and information from the University of California Employee Pay report.
UCLA administrators will defund a tutoring program for UCLA employees because of budget shortfalls from the COVID-19 pandemic.
Project Students for Progress in Employee Language Learning, which partners students with workers to help them improve their English skills, depended on funds from the Office of the Administrative Vice Chancellor and other departments to keep the program running, said Alexa Montes De Oca, the 2019-2020 materials and training director and 2020-2021 president of Project SPELL and a third-year psychobiology student. On Monday, program director Stephanie Youngblood said her direct supervisor told her they would not renew the program's funding, which required about $100,000 annually, according to an email statement from the Office of the Administrative Vice Chancellor.
According to the University of California Employee Pay report, Youngblood's position required a little over $50,000 in 2018.
With no funds to continue the project, the program will end June 30, said Youngblood, who is also an English as a second language specialist. Youngblood will also be unemployed as of June 30, the last day the University of California committed to not laying off its employees for COVID-19-related reasons.
Project SPELL pairs undergraduate and graduate students with workers from three UCLA departments – Facilities Management, Housing & Hospitality Services and UCLA Health – to help employees improve their English speaking and writing skills.
There are about 200 employees and student tutors in the program, Youngblood said.
Students have led several efforts to revive the program, including petitioning the UCLA administration and the Undergraduate Students Association Council external vice president for funds, Montes De Oca said.
The petition had close to 5,000 signatures as of June 10.
Students and employees involved in the project are also encouraged to send letters asking UCLA administration to restore the project's funds and be vocal on social media, Montes De Oca said.
Montes De Oca said the program also helps employees overcome obstacles in their workplace and personal life, such as navigating their workplace and acquiring their citizenship.
Youngblood is the only program director in the project.
Most of the funds went to Youngblood's salary and the rest paid for other program costs, such as learning materials, Montes De Oca said.
"Essentially, if we don't have a director, we do need to shut down," she said.
Montes De Oca said Youngblood's expertise as an ESL specialist is central for the program. Youngblood coordinates communication between the departments they work with, matches students with employees, evaluates workers' learning progress, helps develop lesson plans and more, she said.
Saraí Kashani, a tutor for Project SPELL, said she received a performative response when she asked Administrative Vice Chancellor Michael Beck to revive the program.
"They're like 'Oh, we really care about fostering your growth.' … When it comes down to it, they're not walking their talk," she said.
In an email acquired by The Bruin, Beck's office told Kashani that the office did not disagree with the benefits the project provided to student volunteers and a limited group of front-line workers, but difficult cost-cutting decisions need to be made.
Elizabeth Filiano, a former participant of the project and senior custodian, said she cried last week when she heard that Project SPELL was shutting down.
Many of her colleagues who are not native English speakers struggle speaking to their managers and have difficulty understanding their jobs, she said. The program's defunding saddens her because it is a lost opportunity for colleagues whose first language is not English, she added.
Prior to joining the project in 2014, Filiano said she was not confident in her English and her work position remained stagnant. Through Project SPELL, Filiano gained confidence in her English and started talking to students and her manager. She added that she applied for a supervising position in housekeeping this year, although the position was later suspended because of the pandemic.
Filiano said she left the program this year because of schedule conflicts, but she continues to call Youngblood and the people at the project family. Some tutors even greet Filiano at her workplace, she added.
"(Youngblood) didn't treat us like another worker, she didn't treat us like another number at the university, she (treats) us like family," Filiano said. "It's no more it's like a program, you became a family in the program."
Montes De Oca began volunteering for the program because she saw her roots as a first-generation Hispanic student represented in the project. Since she joined the program as a second-year, the project has become a reminder of where she came from, she said.
Youngblood said 80%-90% of students from the project are first-generation and are typically people of color with immigrant backgrounds.
Montes De Oca said if the project fails to receive restoration of their funds from the administration, they will look for alternative modes of funding to provide Youngblood's salary, such as the Volunteer Center. If that fails, she and the project's leaders would look into feasible ways to restructure the program, Montes De Oca added.
Youngblood said if there is an opportunity to come back to the project, she would.
"It's my home," she said.
Youngblood said she has been proud to foster a community for first-generation, working-class, immigrant students and employees of color over the past six years. Though there is a small number of learners in the program, she said there is something special about the project that can not be quantified.
"The contributions the program has made to campus, has made to individual people's lives … is something I'm very, very proud of and I think it's a loss for the university," she said.