Asian American students report acts of racism during COVID-19 pandemic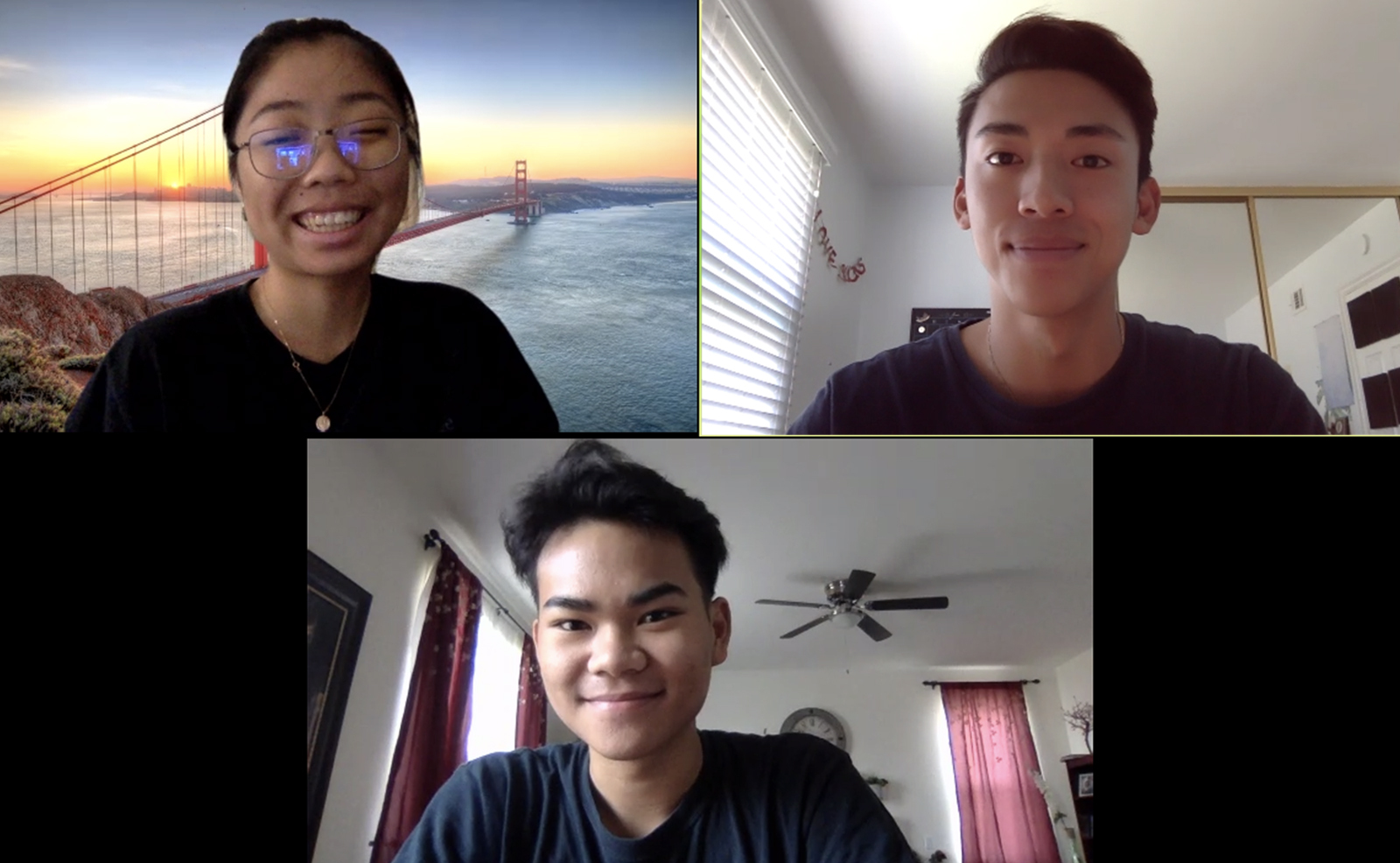 Racism against Asians has become more prominent since COVID-19 surfaced according to a report, affecting the Asian community at UCLA. (Kanishka Mehra/Photo Editor)
Ryan Neis and his friends were making their way through the crowd at a concert in February when someone told him not to come any closer because they did not want to catch the "Wuhan."
"Wuhan" refers to Wuhan, China, the city where the coronavirus pandemic is thought to have originated from.
"It's an unnecessary association. The city of its origin has nothing to do with its disease," said Neis, a third-year Asian American studies and ecology, behavior, and evolution student.
Neis remembers how nobody stood up for him and his friends, despite being in a crowd of Asian Americans.
"Bystanders tend to just look on, which can be very reflective of the tendency of Asian Americans to see racism and be complacent," Neis said. "Asian Americans are in this state where they know their race and color won't help them in the situation so there's a sense of hopelessness associated with it."
Neis said he would have liked to explain how the comment racialized the virus and trivialized a serious issue, but couldn't in the middle of a concert.
He kept walking.
As the COVID-19 virus continues to spread, reported incidents of discrimination against Asian Americans have spiked as well.
According to the STOP AAPI HATE Reporting Center, founded by the Asian Pacific Policy and Planning Council, Chinese for Affirmative Action, and San Francisco State University's Asian American Studies Department, there have been more than 1,100 self-reported physical and verbal attacks against Asian Americans in the U.S. in the latter half of March. This may not be representative of all the acts of racism around the country as many incidents go unreported.
Asian Americans are in a vulnerable state right now because of the discrimination, but the acts of racism also has called upon the Asian community to understand how other people of color regularly experience racism because of their skin color or ethnicity, Neis said.
"More than anything, we need to use this experience to invoke a sense of empathy to stand with the black community right now," Neis said. "This is a wake-up call for Asian Americans to stand in solidarity."
Hate comments online
Jonathan Tsai used to refrain from posting political content on TikTok, a social media platform for short videos, until he found himself a target of online hate comments.
Tsai, who has over 100,000 followers, started receiving comments on TikTok accusing him of starting the virus or eating bats once the pandemic started, he said.
People tend to show their true colors on platforms like TikTok, he said, because it is anonymous, emboldening people to say things that they would not normally say to someone's face.
"I was getting really tired of all the videos and comments online that are racist acts against Asian Americans," said Tsai, a first-year English and music history and industry student. "All these generalizing, racist remarks are very counterintuitive towards fighting the virus and people are choosing to focus on ignorance rather than flattening the curve."
It has been very disheartening that many racist and hateful posts are not being taken down by TikTok, Tsai said.
Many people use the perceived collective success of Asian Americans to minimize the role racism plays in the struggles of other ethnic groups, according to an article by NPR.
"Racism towards Asian Americans has been taken casually because people think of Asian Americans as the model minority, which isn't true," Tsai said.
Discomfort in public
Justin Chung never thought he'd fear leaving his house.
Chung is from Corona, California, which has an 11.4% Asian population, according to Data USA.
"I always feel a bit hesitant to go out because of my fear of how people will perceive me and treat me," said Chung, a third-year English student.
Chung's parents own and operate a Pinkberry frozen yogurt store in Corona. Though Chung stays at home, he said his parents still work every day and often experience discrimination from customers.
His parents often come home from work with stories of racism, he said.
Since the pandemic began, his parents noticed customers' demeanor shifted during interactions and they tended to ask about ethnicity randomly, Chung said.
"Racism has always been present and will never truly go away," he said. "The pandemic has only fueled existing racism and made it more apparent."
Chung said although handling discrimination may be difficult, he and his parents remember that life goes on and deal with it accordingly.
"My mom told me how customers will remind them that the virus started in China and they respond that they know," Chung said. "My parents just continue to work hard every day and understand that there are bad and good people in the world."
Chung said he hopes that acts of racism against Asian Americans dies down as the situation with pandemic improves.
"Hopefully, Asian Americans will not have to be fearful of just living their normal lives," Chung said.
Providing a voice for students
Angela Li, a third-year political science student, said she often worries for her parents' safety and wonders if she should return home, since she still lives on campus.
Li's parents live in New York, in a neighborhood with one of the only testing sites in Queens. Li said she fears that, with this added foot traffic to the already-dense population of New York, her parents may be more susceptible to the virus.
Li chose to stay in Westwood and not return home for the quarter because she was scared of catching the coronavirus on the plane ride home and possibly infecting her parents.
In the meantime, Li has worked with the Asian Pacific Coalition at UCLA to create resources for dealing with hate crimes. She is the current social and cultural affairs chair of APC and the incoming director.
APC created a resource sheet of community resources for UCLA students to self-report hate crimes, maintain mental health and more. Students can access this resource on the APC Facebook page.
Li said she is also writing her senior thesis on the COVID-19 pandemic and will explore what public health means for the Asian American and Chinese communities.
Li said she plans to interview Chinese restaurants that suffered because of the pandemic to study the intersection of COVID-19 and public health for Asian Americans.
Academia in general has always been very focused on the past and does not always feel applicable to today's issues, Li said.
"It's important to understand the root of these hate crimes, which comes from misinformation and not knowing enough about the real narratives of how this pandemic is affecting different people, Asian Americans alike," Li said.
Contributing reports made by Breannah Cavazos, Daily Bruin contributor.