Gene Block discusses LA wildfires, Centennial Campaign and more UCLA matters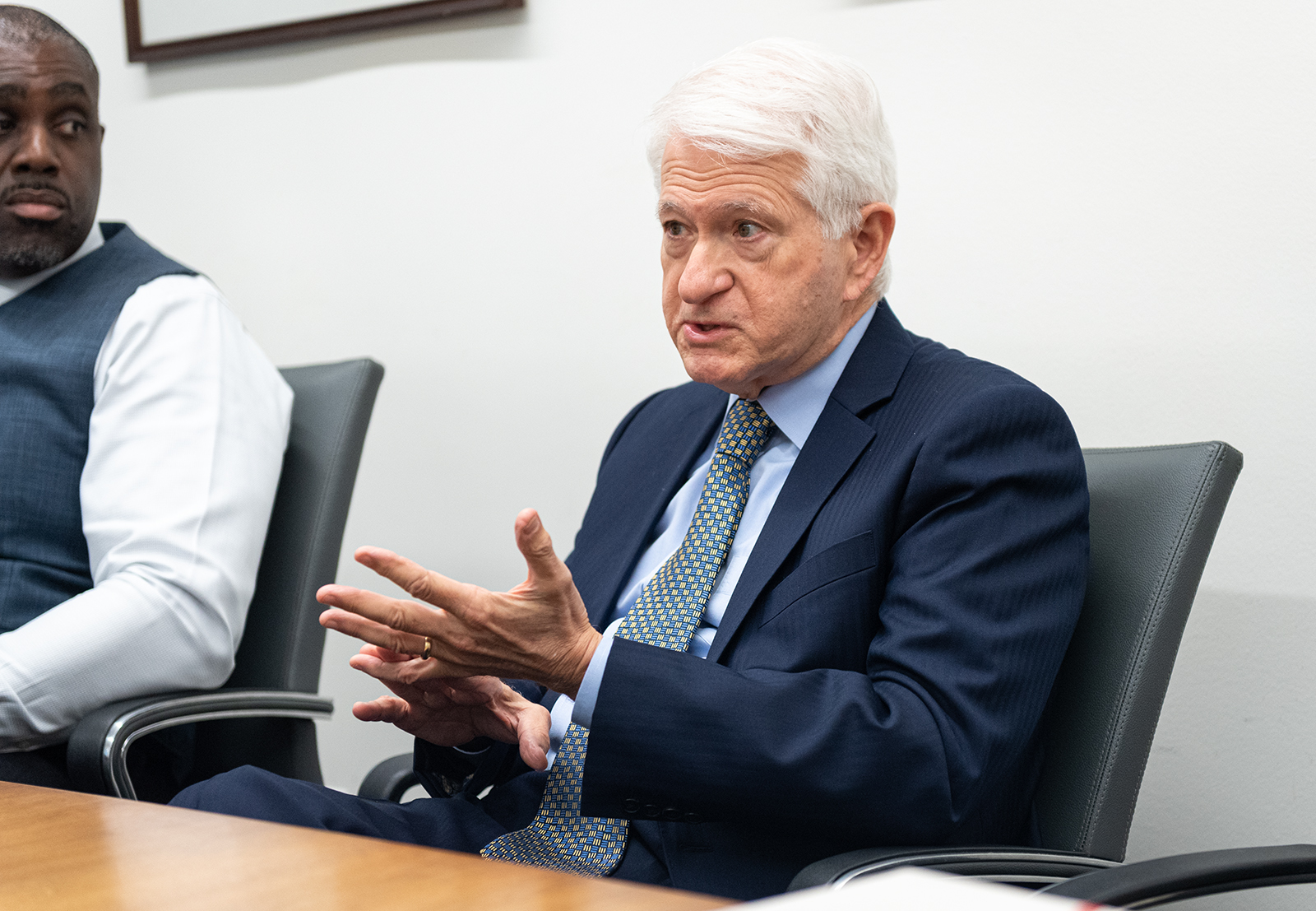 Every year, members of the Daily Bruin Editorial Board meet with UCLA Chancellor Gene Block to discuss matters pertinent to the UCLA community.
(Joy Hong/Daily Bruin senior staff)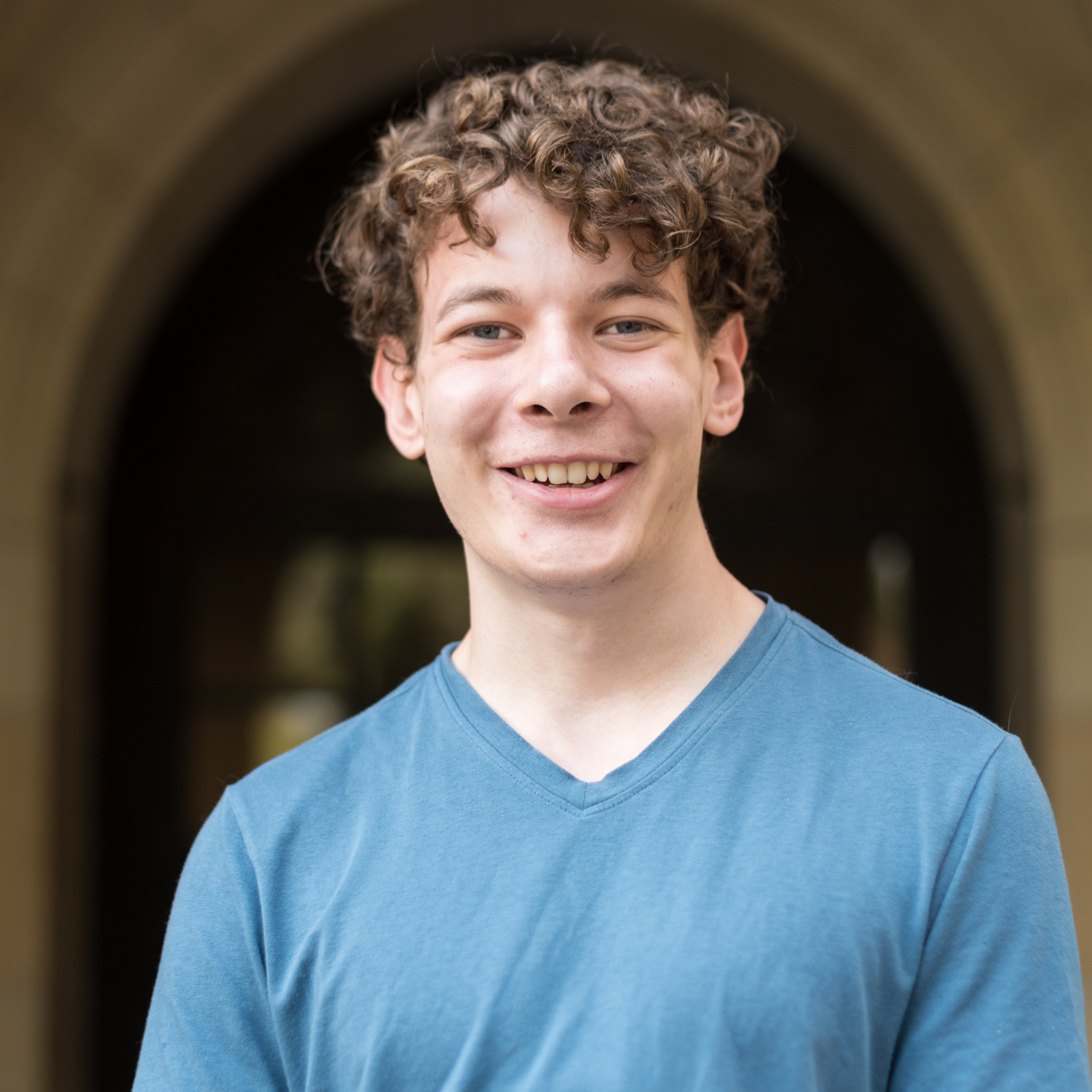 Chancellor Gene Block and administrators meet with the Daily Bruin Editorial Board every year to discuss issues affecting the campus and explain administrative policies. At the Jan. 8 meeting, Block was joined by Vice Chancellor of Student Affairs Monroe Gorden Jr., Vice Chancellor for Equity, Diversity and Inclusion Jerry Kang, Vice Chancellor for External Affairs Rhea Turteltaub, Administrative Vice Chancellor Michael Beck, and Mary Osako, vice chancellor for strategic communications, who facilitated the meeting. The administrators spoke about UCLA's Centennial Campaign, the Zero Waste by 2020 program, student safety and emergency preparedness, students experiencing housing insecurity, and the search for faculty replacements.
Centennial Campaign
The Centennial Campaign was a fundraising effort by UCLA with a goal of $4.2 billion by 2019, 100 years after the founding of UCLA. The campaign surpassed $5 billion before ending in December.
Despite meeting its main goal in 2018, UCLA has not reached its $1 billion fundraising goal for student scholarships and fellowships, a reach goal of the campaign. Block said UCLA has received $655 million for the scholarship endowment fund and will continue to raise money for scholarships despite the campaign's end.

Turteltaub said the Centennial Campaign began in 2012, continuing for seven years before its conclusion last year. In the 7 1/2 and a half years prior to the campaign, UCLA raised $268 million for student scholarships, she added.

Turteltaub added that 11% of the overall campaign fundraising went to scholarships, with 14% going to capital funds for the construction of new buildings and other campus projects.

She added that the need for scholarships continues beyond the $1 billion goal, and UCLA will continue to fundraise beyond that goal.
Zero Waste
The Zero Waste by 2020 goal was set 13 years ago by the University of California for all UC campuses, none of which have met it. UCLA had a 57% diversion rate from landfills in 2019, falling short of the 90% rate defined in the initiative.
Block said there are many reasons UCLA has not met the goal. For example, China no longer accepts recycling from other countries, which has created turbulence in the market for recycling and impacted UCLA's efforts.

Beck said UCLA has definitely fallen short of the goal, along with all of the other UC campuses. He said the goal was very aggressive, which helped to push efforts further than they would have gone otherwise.

Beck said they want to improve communication with the campus community on how to use the recycling system on campus by reaching out to campus leaders and potentially the Daily Bruin.

Last year, Beck said, UCLA lost one source of recycling, reducing its diversion rate by 10%.

Beck said they are planning to make an announcement in the next month regarding single-use plastics.
Emergency Preparedness
With wildfires in the area surrounding UCLA growing more common every year, most recently the Getty fire, many students are concerned with UCLA's plan to respond to a wildfire, as well as when classes may be canceled to protect students, a concern especially shared among commuters.
Beck said the only way to feasibly evacuate all students from campus would be on foot, which would put the students in more danger than if they remain on the Hill. Instead, UCLA came to an agreement with the Los Angeles Fire Department and other emergency authorities that they would use the same plan Pepperdine University uses: providing LAFD with defensible structures, rather than evacuate students from the Hill. If a fire did threaten the Hill, then students would be evacuated. If students need to be placed in a facility, then Pauley Pavilion would be used.

Beck said they want to avoid canceling classes because the quarter system provides little room to make up missed instruction time, creating a disadvantage for students who may need what they missed, especially in upper-division courses.

Beck said they are considering setting aside extra time in fall quarter for "snow days." These extra days would be used so that UCLA could cancel class in the case of wildfires threatening campus without missing out on needed instructional time.

Sexual Assault on Campus

There was a nearly 40% increase in reported sexual assaults on campus in 2018, and a 38% increase in sexual assaults in 2017, according to the 2019 Annual Security & Fire Safety Report released by university police.

Beck said administrators believe the increase is a result of increased reporting, which he said is a good thing. He also said they expect the number of sexual assault reports to continue to increase until the administration is able to reduce the actual number of cases.

Kang said UCLA has more robust systems to investigate sexual harassment that it did not have five or 10 years ago.

Gorden said they will announce the hiring of a new Campus Assault Resources & Education director as well as another position in CARE.

Housing Insecurity

UCLA does not collect specific information on the number of students experiencing housing insecurity. Gorden said part of the reason for that is to preserve student anonymity, which is also why UCLA does not make students sign in to enter the Community Programs Office food closet. However, Gorden said the Basic Needs Committee recommended that UCLA collect more specific information on the population experiencing housing insecurity to better inform them.

Gorden said any student experiencing any kind of insecurity can talk to someone from the Economic Crisis Response Team who will work with them to get the resources they need, including immediate housing or funding for housing. The response team provides housing for two weeks but will provide the individual with someone who will work with them to find a longer-term solution.

Beck said they are also looking into providing a hostel type of housing, for which students could pay $15 or $20 for a bed, shower and meal for one night, which could help those experiencing insecurity or commuters who may need to stay overnight.

Beck added that they are not supportive of students living out of their cars because he believes UCLA has an obligation to ensure safe and sanitary places for students to sleep, and they don't believe living in a car in a parking structure supports those criteria.

Athletics Director

Dan Guerrero will be stepping down as athletics director at the end of the 2019-2020 school year.

Block said they are looking for a new athletics director that will be highly ethically credible, have strong experience directing college athletics and able to manage student-athletes who will rely on their UCLA degrees for their careers after college and will most often not play their sport professionally.

Jerry Kang

Kang will step down as vice chancellor for equity, diversity and inclusion on June 30.

Block said Kang created the position through an extraordinary amount of effort, and his office is now one of the most distinguished in the country in its area. He added it will be a real challenge to find a replacement for Kang that will share his values of a deep commitment to diversity, as well as his research expertise.
Gray is the 2019-2020 News editor of the Daily Bruin. He was previously an assistant News editor and a reporter for the city and crime beat. He is also a third-year political science student at UCLA.
Gray is the 2019-2020 News editor of the Daily Bruin. He was previously an assistant News editor and a reporter for the city and crime beat. He is also a third-year political science student at UCLA.