Work-study difficulty can impact students' livelihood, but UCLA seems unconcerned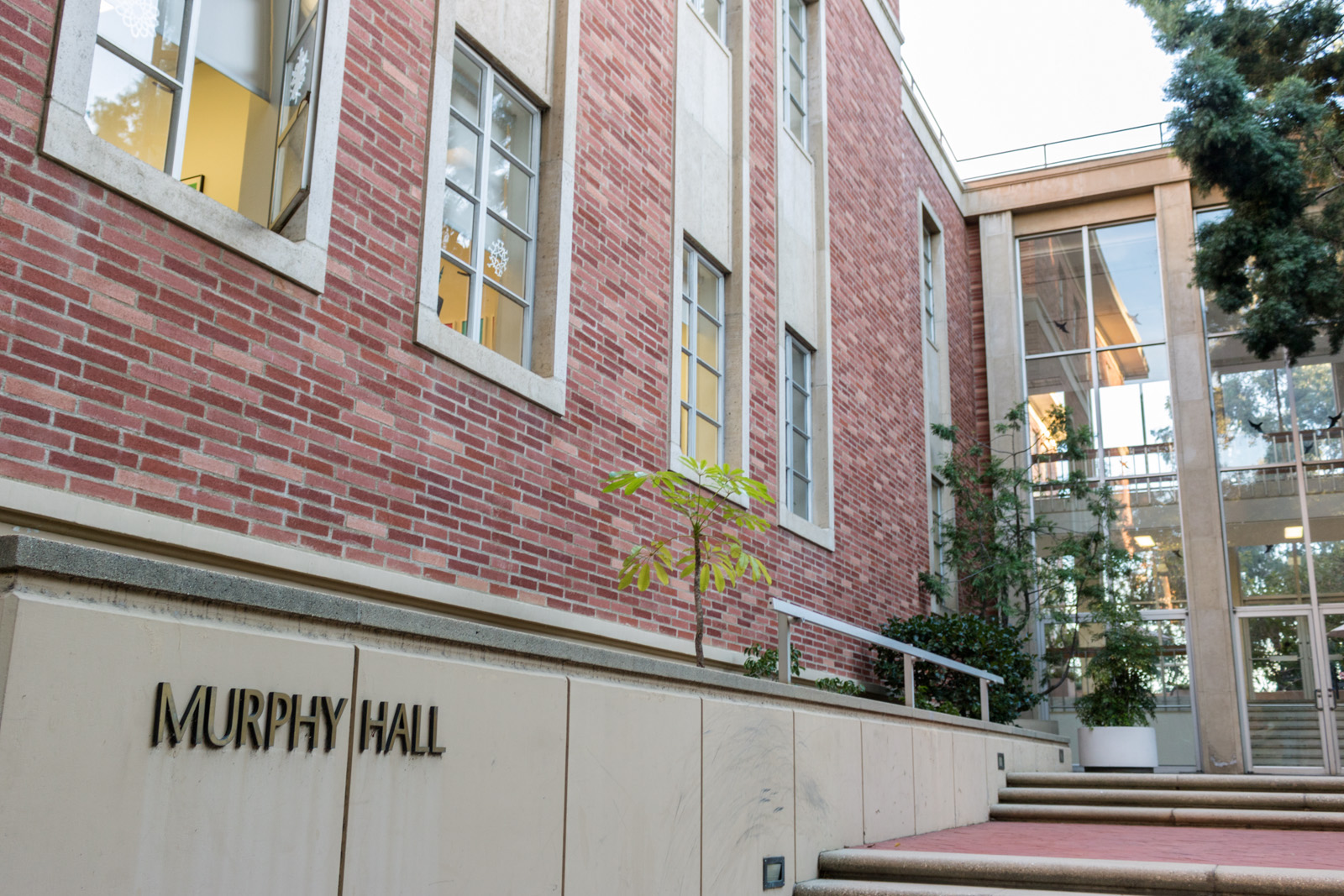 UCLA students participating in work-study face myriad complications before they can even recieve payment for the number of hours they worked. An automated system of reminders or an FAQ page on work-study information could alleviate confusion and help them get paid.(Daily Bruin file photo)
"Before turning in my hiring paperwork, I had already worked nine hours. Will I get paid for those?"
The answer, I quickly learned, was no.
This is not an individual problem – students across campus find themselves in the red at the hands of UCLA work-study.
The UCLA Financial Aid and Scholarships office recently switched to UCPath for its payroll program – and in doing so, has added to the workload these students already deal with. The new program will not accept work-study students' timesheets for any time worked before the processing of their hiring paperwork.
Needy students are now put in the uncomfortable position of either telling their place of employment they cannot begin work yet, or asking their employer to pay out of pocket for their wages – which defeats the purpose of work-study entirely.
Work-study, like any other financial aid, is offered to a student on their financial aid notification. Once accepted, hiring paperwork is generated and students apply through the "Work-Study Job Search" tab on MyUCLA. Work-study is a form of financial aid eligible to students who have an Expected Family Contribution (EFC) of $12,000 or less on their FAFSA. Once hired, the Financial Aid and Scholarships office pays part of the student's salary to reduce costs for the employer.
While this system sounds like a win-win for both parties, the truth is less appealing.
Despite work-study students' tuition being on the line, they are currently provided few tools and little guidance to understand the process. Additionally, the UCLA Financial Aid and Scholarships office staff are given inadequate resources to handle the approximately 55% of UCLA students receiving financial aid.
The problem stems from a basic system flaw – the unfair assumption that students have answers to questions they don't even know to ask.
Carolina Marquez, a third-year psychology student, has been employed as a work-study student at UCLA since her freshman year. As a first-generation college student, Marquez said the lack of communication is discouraging – especially since she's held the same job for almost two years and faces continued issues with payroll.
"I did go to the financial aid office, and it was a struggle to find a simple answer, so at this point I kind of just depend on other students," Marquez said.
This is especially disappointing, considering that students who require the most advising from the financial aid office are often those who can't access its limited business hours.
A 2013 study estimated employed college students work an average of 19 hours a week. Yet UCLA's work-study office is only open Monday through Friday from 9:00 a.m. to 11:30 a.m. and 1:30 p.m. to 3:45 p.m. – meaning between classes and work, most students won't even get the chance to stop by.
Off-campus work-study hiring paperwork must be completed every year through an in-person appointment, even if the exact same position was held the year prior. But this is never announced to students – and no automatic reminders are sent out to those who accept work-study.
Noe Garcia, a second-year public affairs student, said he was put on hold for over an hour with the financial aid office while trying to navigate his offer.
"I barely got to ask my question at the end (of the call), and when I asked my question, I was still as lost as I was at first," Garcia said.
Clearly, keeping student workers informed is no more than an inconvenience for UCLA – but for students, it's their livelihood.
"Start dates typically happen at the beginning of a pay period to allow UCPath to approve (the) submitted hire transaction and (the) timesheet to be created," said Paolo Carpio, the personnel coordinator for UCLA Undergraduate Admission.
Essentially, UCLA expects students to postpone their employment until UCPath has processed their paperwork. As employees, however, students are often expected to start right when the quarter begins. So in the interim, students and employers are left struggling to find a compromise.
Not to mention, the financial aid office has fewer than 40 employees – only four of whom specialize in helping with work-study, Federal Pell Grants and Cal Grants. But a team of 40 is no match for the estimated 17,000 undergraduate students who receive financial aid at UCLA alone. That's a ratio of about 425 students per employee – also known as one that clearly isn't working.
Some students, such as Nehal Banik, a third-year psychobiology student, said while he had a fairly easy time navigating his work-study, the wait times for the financial aid office could be a deterrent.
"I do know there are long wait times, and sometimes trying to get an appointment in the financial aid office can be a hassle," Banik said.
Granted, work-study is offered to students who are likely to have already had a job, and are therefore more likely to know the ins and outs of W-2 and I-9 tax forms.
But this is predicated on UCLA's assumption that every student has gone through this process before. UCLA is doing their students and financial aid staff a disservice – one that could be easily relieved by implementing an automated email system similar to BruinBill payment reminders or implementing a thorough FAQ page specifically on work-study.
UCLA loves reminding students when they want our money, but not when we are owed it. A university chancellor wouldn't show up for a full nine hours of work if they weren't being paid.
Neither should hardworking students who already pay an arm and a leg to keep our institutions running.