For first-years, frequent fire alarms are rite of passage and fact of life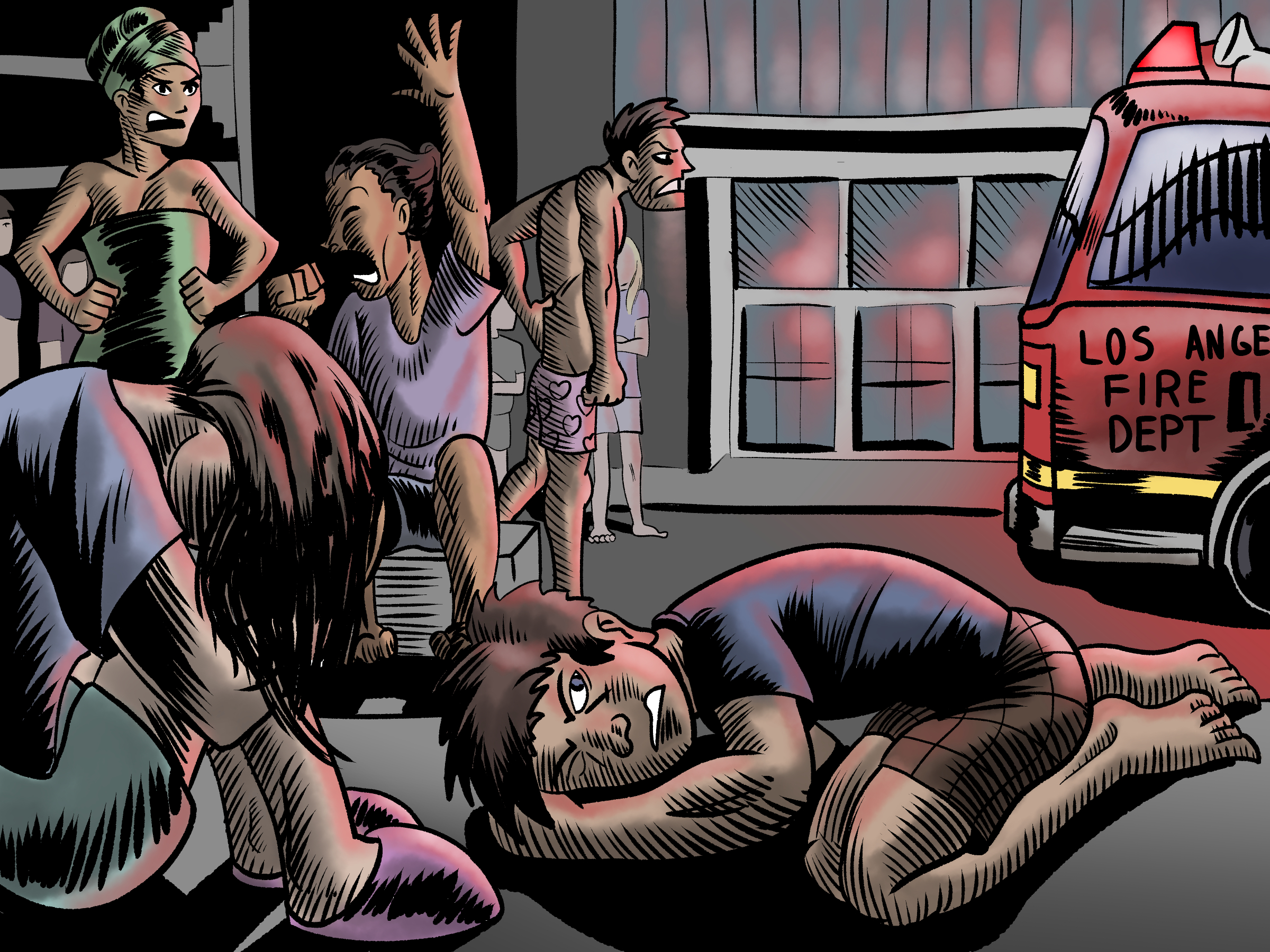 (Cody Wilson/Daily Bruin)
You roll over, confused as to why your 8 a.m. alarm is so loud. And then you hear it.
The lights blink, the loudspeaker shrieks and your roommates groan.
This is not an uncommon experience for most Bruins, but if you happened to live in Hedrick Hall last year – the unofficial first-year dorm on the Hill – it was all too familiar.
In the past year, fire alarms have proved to be the bane of many a first-year's existence. For the residents of Hedrick Hall, it started slow. First, it was just one or two, here and there. But slowly, it became the dozen or so fire alarms that went off at all odd hours of the night during fall quarter.
Some said it was smoke in the dorm rooms. Others said people were pulling them. Ultimately, students weren't to blame – the administration soon admitted the alarms were full-on faulty.
The fire alarms of UCLA are, in their essence, a menace to the good night's sleep Bruins deserve – and desperately need. Sleep is beneficial to everything a college student works for, whether it be athletics, academics or exploring the LA scene. It's especially important for first-years, students who are only just becoming accustomed to the grueling schedule of college. And when the bloodcurdling scream of a false alarm goes off in your ear at least 12 times in one quarter, inconvenient doesn't even begin to describe it.
And while a simple fire alarm may seem like a petty thing to complain about, consider the ramifications.
Take, for example, the three fire alarms that went off in one night in the middle of midterm season – at 3:30 a.m., 4:30 a.m. and 8 a.m.
"I remember people were crying," said Michael Palermo, a rising second-year environmental science student. "It was the absolute worst night of my life."
Not only did the alarms leave students sleep-deprived, they also degraded the already unpleasant experience of first-year living accommodations.
"I was paying so much money to live in a no-AC, communal bathroom shoebox, and I couldn't even sleep comfortably in my own bed," Palermo said.
The year of the fire alarms could well have been an isolated event – but it has happened before. In 1996, alarms in Dykstra Hall began inexplicably going off at all odd hours of the night, until UCLA Housing finally found it was a faulty system. Regardless, incoming first-years would be smart to sleep with an extra coat on hand.
To UCLA's credit, these alarms are perhaps one of the great unifying forces of the dorm experience. And though that solidarity springs from a deeply frustrated, communal hatred of the untimely alarms, there is something beautiful about that. Walking outside at 4 a.m. in your onesie pajamas and being forced to look your neighbors in their exhausted eyes is a bonding experience like no other.
So to all you new Bruins – if you hear someone shout fire in a crowded dorm, chances are they're right.
Carroll was the 2020-2021 Managing editor. She was previously the Opinion Editor.
Carroll was the 2020-2021 Managing editor. She was previously the Opinion Editor.