Preparing my goodbye to the office that gave me a creative outlet and a voice -30-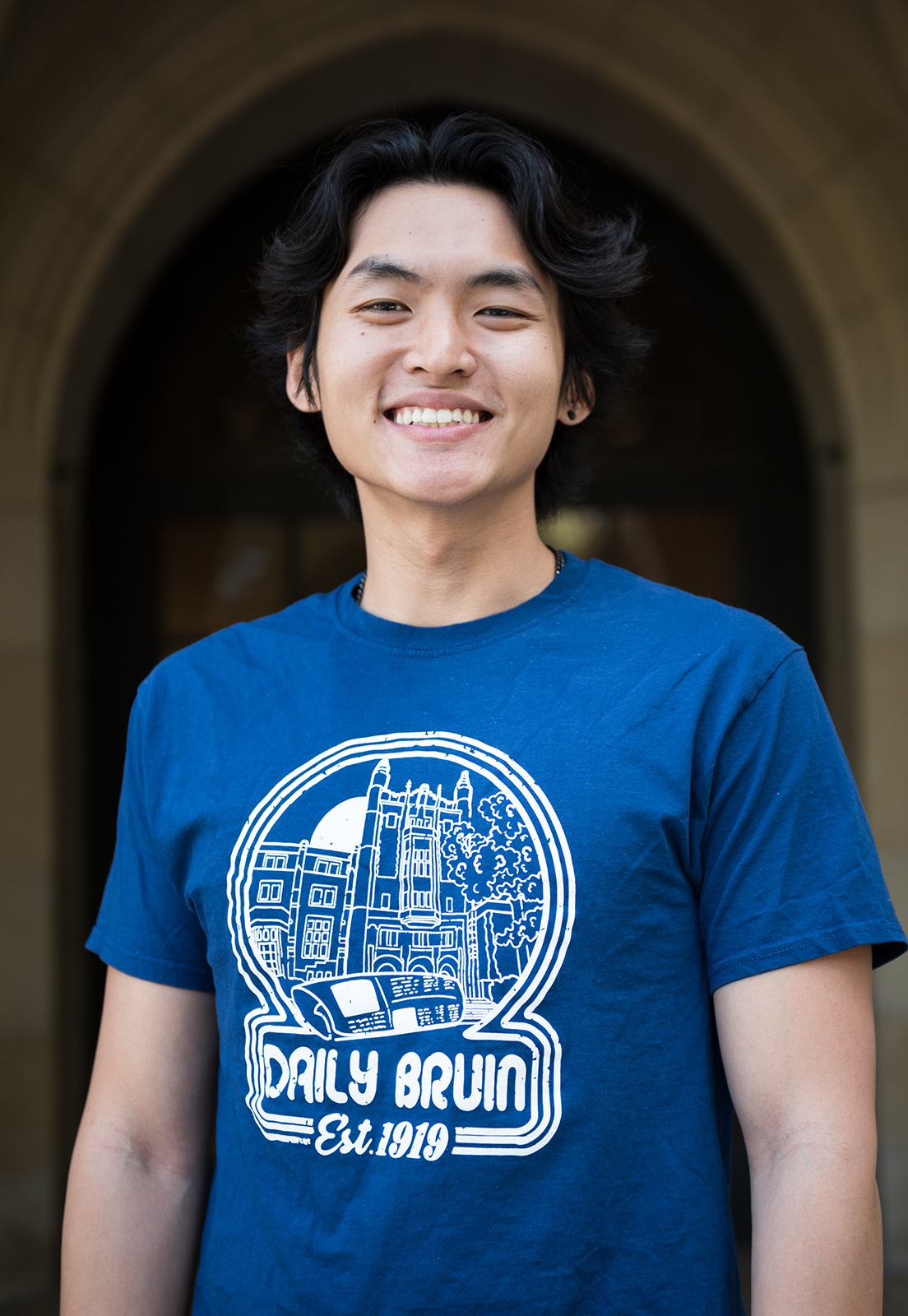 As someone who flew over 8,000 miles to come here for school, I'm no stranger to goodbyes. They're often tear-filled hugs, drowned out by airline announcements and the sterile scent of disinfectants. But when I leave campus in a week, my goodbye with the Daily Bruin is going to be different.
I joined the Daily Bruin two quarters ago as a Video contributor because I was looking for an outlet that could give me a voice. I still remember meeting my beat editor, Kitty Hu, and internalizing my envy of her whole array of professional video gear. Little did I know, she would become one of my closest friends, who shared my passions for videography and race discourse. I found myself liking the whole team more and more as weeks went by – eventually, Kerckhoff Hall 118 was the place that I found myself naturally gravitating toward when I wasn't in classes.
Two quarters and many layering opportunities later, I find myself at crossroads in my career. I've heard that The Bruin has a tendency of making someone realize their true passion, but I never really believed that I was going to be swayed by it. Yet I still find myself seeking out motion-graphics opportunities within The Bruin and in the workforce, despite an upcoming job in the corporate world.
As much as I love having a workplace that often times matched my pace of learning and producing, that pace can, and will, knock you off your feet. But for me, that's what makes the job exhilarating – the race to deadline keeps me coming back, asking for more. Some might see this as me procrastinating on school work, others may think that it's me avoiding coming to terms with graduation (hint: they're both right). But Daily Bruin provided me with something more that just an outlet for my detrimental study habits; it gave me a newfound appreciation for my time and my work, showing gratitude for the process that creatives often do not receive – and for once, it didn't feel lonely. There were times in winter quarter when I texted my Social Media director, Kristie-Valerie Hoang, every week to ask for animation projects that I could jump on, and quite frankly, I was the most excited I've ever been for my work during those times.
And I guess that's what I'm trying to get at – being in the Daily Bruin is hard work, but it's hard work that's done with people who share the same respect for the work, and honor the same cause that drives it. Thank you, to all of you who have welcomed me and my subpar humor. Thank you for inspiring me and giving me a voice, and thank you for never failing to make my day better, despite the storm that has been – and continues to be – college.
My goodbye with the Daily Bruin is going to be different than that 8,000-mile trek four years ago. Unlike home, I don't know if I'll see it again. Unlike home, I don't know if I'll ever be with these people again, or if I'll stay in touch with everyone who welcomed me with such warmth when I came here.
But I sleep a little better knowing that it's in good hands – and will always remain that way – in the heart of Kerckhoff Hall.
Wong was a Video contributor 2018-2019.