State bill targets vaccine exemptions to limit potentiality for outbreak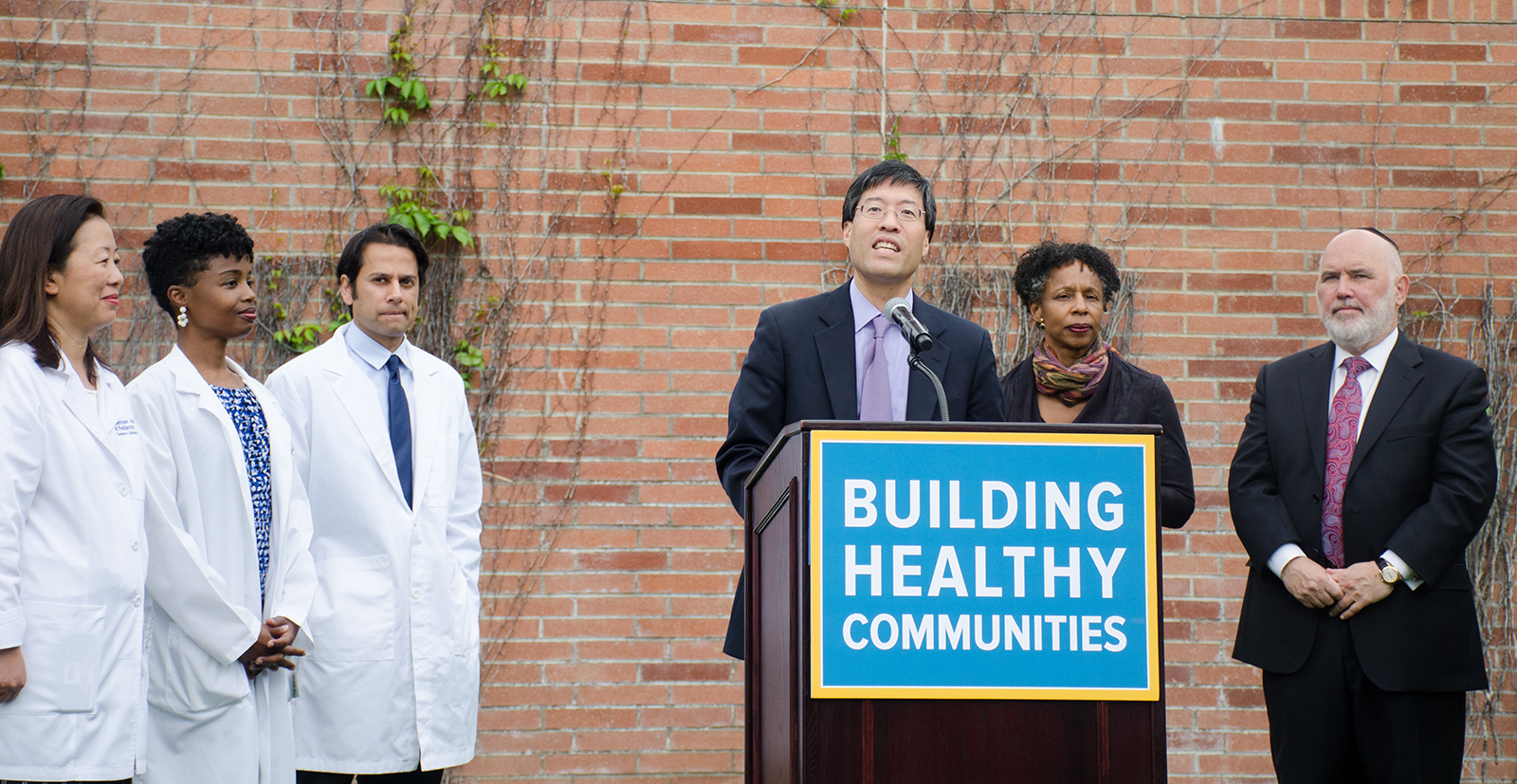 Democrat California State Sen. Richard Pan hosted a press conference at UCLA on Friday to advocate for the passage of Senate Bill 276. The bill aims to restrict the sale of fraudulent medical exemptions to parents who do not wish to vaccinate their children. (Kanishka Mehra/Daily Bruin)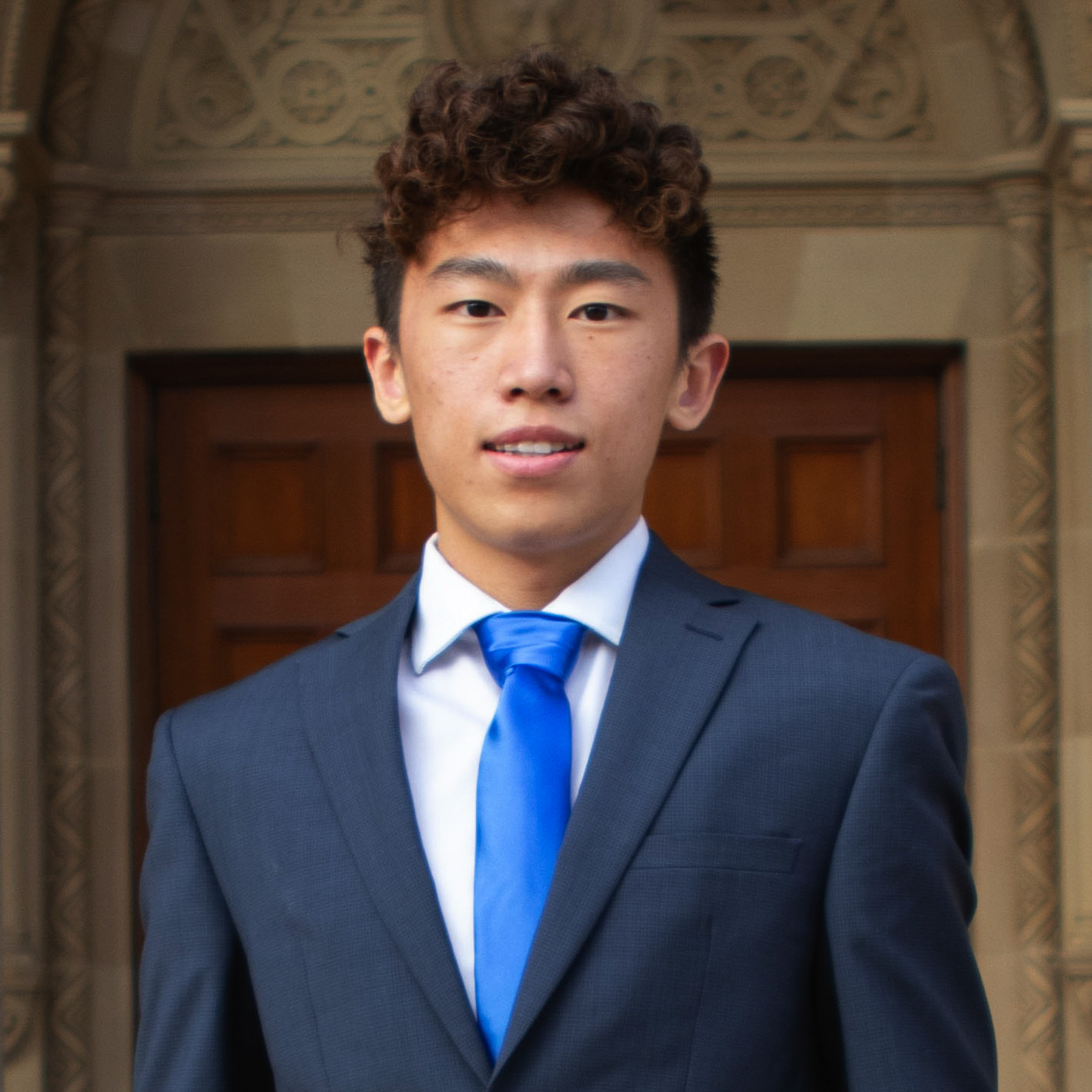 A California bill would increase monitoring of doctors who give out vaccine exemptions and eliminate the illegal sale of exemptions.
Senate Bill 276, which was proposed by Democrat California State Sen. Richard Pan, aims to restrict the sale of fraudulent medical exemptions that a handful of doctors have sold to parents who do not wish to vaccinate their children.
Pan hosted a press conference at UCLA on Friday to advocate for the passage of the bill. UCLA and state physicians in support of the bill also spoke about the benefits of SB 276.
People against the use of vaccinations protested the event, yelling, "You're a liar" and "Vaccination has been proven to cause measles," at Pan after his speech. They videotaped the event and confronted him, but were ignored by the senator and his staff.
The bill would require all medical exemptions to be reviewed jointly by the California Department of Public Health and physicians to meet standards set by the state, Pan said.
Pan said in the press release he also sponsored Senate Bill 277 in 2015, which helped limit the scope of measles in California by eliminating exemptions based on personal beliefs for vaccinations required by schools.
"Thankfully this year in California, we have not suffered any large outbreaks like New York or Washington state or Michigan, or even like the one we had back in 2015 that started in Disneyland," Pan said. "That's because, in 2015, we took action to pass SB 277 which actually increased the vaccination rate among children entering kindergarten to above 95%."
He added he thinks SB 276 would patch up loopholes left out of SB 277.
Pan said a small handful of physicians are now undermining SB 277 by selling medical exemptions online to misinformed parents who refuse to vaccinate their children.
The medical exemption rate increased from 0.2% in 2015-2016 to 0.7% in 2017-2018, Pan said in a press release.
An investigative report by the Voice of San Diego, a nonprofit news organization covering local public policies, exposed a doctor who wrote a third of all medical exemptions in the San Diego Unified School District. Pan said officials lack effective means to police malpractices, as the state does not have a database tracking doctors who write these exemptions.
"There are schools with medical exemption rates of 20%, or even as high as 50%, meaning that students at these schools are at risks of major outbreaks," Pan said.
Pan said low vaccination rates pose major threats to the health of California communities.
He said a recent report published by Johns Hopkins University identified Los Angeles as the second-highest county at risk of measles outbreak because of its high influx of international travelers.
UCLA recently dealt with a measles exposure case after a student infected with measles attended classes in Franz Hall and Boelter Hall in early April. The Los Angeles County Department of Public Health contacted more than 500 people who might have been exposed to the disease and quarantined 127 students and faculty members who could not verify their immunization history.
Jan King, the area health officer for West and South Los Angeles, said at the press conference that a single case of measles can have a wide impact.
"One infectious case can expose hundreds, if not thousands of individuals to measles," King said. "On this campus, UCLA had one person who was diagnosed with measles and within a short period of time, that person exposed over 850 individuals to measles."
This has triggered a costly and time-consuming process for the university, which has to identify, document and quarantine all exposed patients and regularly check up with them, King said. Investigating each exposure costs between $1,000 to $2,000, which easily amounts to millions of dollars, King said.
Such outbreaks are disruptive and costly to taxpayers because county officials have to take extensive measures to address them, Pan said.
Some measures include identifying and contacting potential patients at the scene of exposure, checking immunization records, performing medical tests, issuing quarantine orders and tracking patients' health for the following 21-day observation period.
"The costs associated with containing just exposures from three measles cases at Los Angeles International Airport earlier this year have already cost county taxpayers more than $80,000," Pan said in the press release.
Sion Roy, the incoming president of the LA County Medical Association, said at the press conference that SB 276 aims to place safeguards that hold physicians accountable. Roy pledged support for SB 276 on behalf of physicians of the LA County Medical Association and California Medical Association.
The bill has also garnered support from the American Academy of Pediatrics in California and Vaccinate California, Pan said in the press release.
University of California spokesperson Sarah McBride said the UC has not yet taken a position on SB 276. McBride said UCLA only allows medical exemptions based on medical conditions that increase the risk for a serious reaction to one or more of the required vaccines.
UCLA began requiring new students to submit immunization records in 2016. The university currently does not have immunization records for about 25% of its student population, since many fourth-year students were never required to submit immunization records.
As of 2018, any student without the required immunizations, regardless of personal or religious concerns, could have their registration placed on hold unless they receive a medical exemption, according to the University of California Immunization Plan Policy.
However, Pan said he thinks the bill does not limit California residents' freedom.
"We need to be sure people here in Los Angeles have the freedom to go about their community and be able to go attend college and not worry about being exposed to a serious disease," Pan said.
Qu is the 2020-2021 Assistant News editor for the Campus Politics beat. He was previously a reporter for the National News and Higher Education beat. Qu is a third-year statistics and political science student at UCLA.
Qu is the 2020-2021 Assistant News editor for the Campus Politics beat. He was previously a reporter for the National News and Higher Education beat. Qu is a third-year statistics and political science student at UCLA.