Spring Sing Committee rescinds award from Don McLean due to domestic violence charges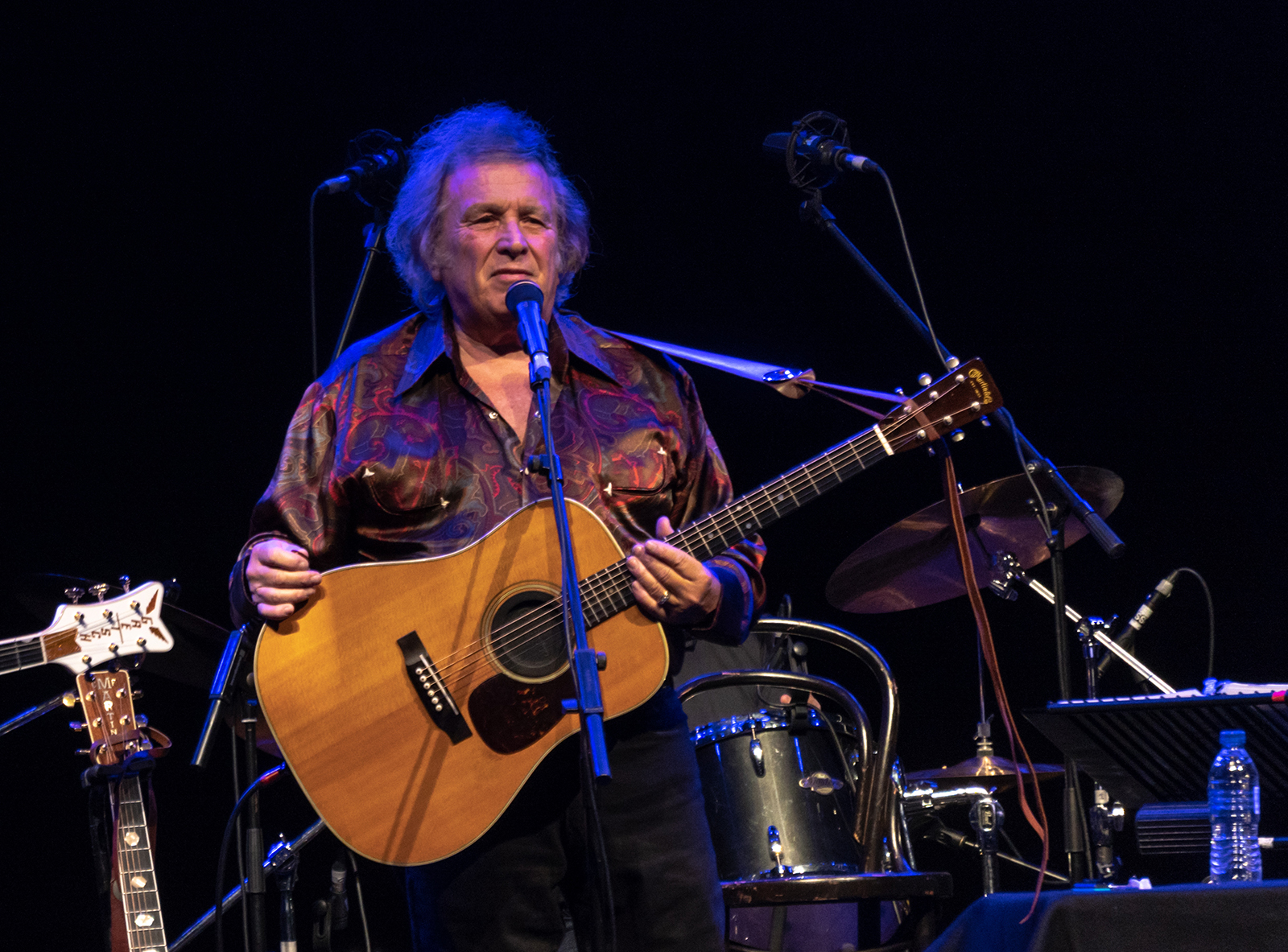 The Student Alumni Association announced it would award Don McLean (pictured) with its annual George and Ira Gershwin Award for musical achievement. The SAA took the award back when it realized McLean was convicted of domestic abuse. (Creative Commons photo by Raph_PH via Wikimedia Commons)
A student group rescinded a lifetime achievement award from a singer after realizing the recipient was convicted of domestic violence.
The Student Alumni Association at UCLA, which organizes Spring Sing, stated May 3 it would award Don McLean, the singer of the 1971 song "American Pie," with the 2019 George and Ira Gershwin Award. The SAA Spring Sing Executive Committee announced May 6 it would rescind the award.
The Gershwin Award, a musical achievement award established by the SAA in 1988, is presented annually at Spring Sing, a showcase featuring student performers, to successful musicians who have made contributions to the music industry. Past recipients of the award include Linkin Park, Julie Andrews and Frank Sinatra.
SAA said in an announcement that it condemns violence.
"SAA rejects any behavior — including violence and the threat of violence in all its forms — that does not uphold the True Bruin Values," the statement said.
McLean was convicted in 2017 of domestic violence criminal threatening, criminal restraint and criminal mischief. He pleaded guilty to other charges, including domestic violence assault, which were dismissed as part of a plea agreement, according to Variety.
McLean posted on Facebook to express his discontent that UCLA bestowed an award but rescinded it.
"You awarded me … then took it back because you found out about my squabble with my ex-wife," he said in the post, which has since been deleted. "Maybe I need to give you some bribe money to grease the college wheels."
He also said he denies accusations of domestic violence and demands an apology from UCLA.
Kayla Samuels, the executive director of Spring Sing and a fourth-year psychology student, said her committee is standing by their decision to rescind the award.
"We will not apologize for standing up for survivors of abuse, " she said. "We stand firm in our decision to reject honoring any person who has inflicted any violence or trauma onto another human being."
Jeremy Westby, McLean's spokesperson, said in an email statement he thinks UCLA should have done more research on award candidates prior to giving out the award.
"We don't believe it's fair treatment and a public apology for SAA's oversight and lack of research would have been appreciated," Westby said.
Samuels said the Spring Sing committee conducted preliminary research on potential candidates for the award but still did not know about the charges against McLean.
"Typically, the baseline research is enough," she said. "As soon as we were made aware of the allegations, and that he pleaded guilty, we immediately took action."
Isabella Dohil, director of the Gershwin Award, said the committee will conduct more intensive research on the background of candidates in the future.
"This has been a learning lesson," she said. "It has made us aware of the fact that this is a possibility."
The Spring Sing Executive Committee has not yet decided on an alternative candidate for the Gershwin Award, Samuels said. She added the committee wants to use this opportunity to show support for survivors of violence.
"We are working hard on a plan B that not only captures the essence of the award, but is also able to pay tribute to survivors of all types of violence," she said.