CARE director to potentially finish term after UCLA chooses to not renew contract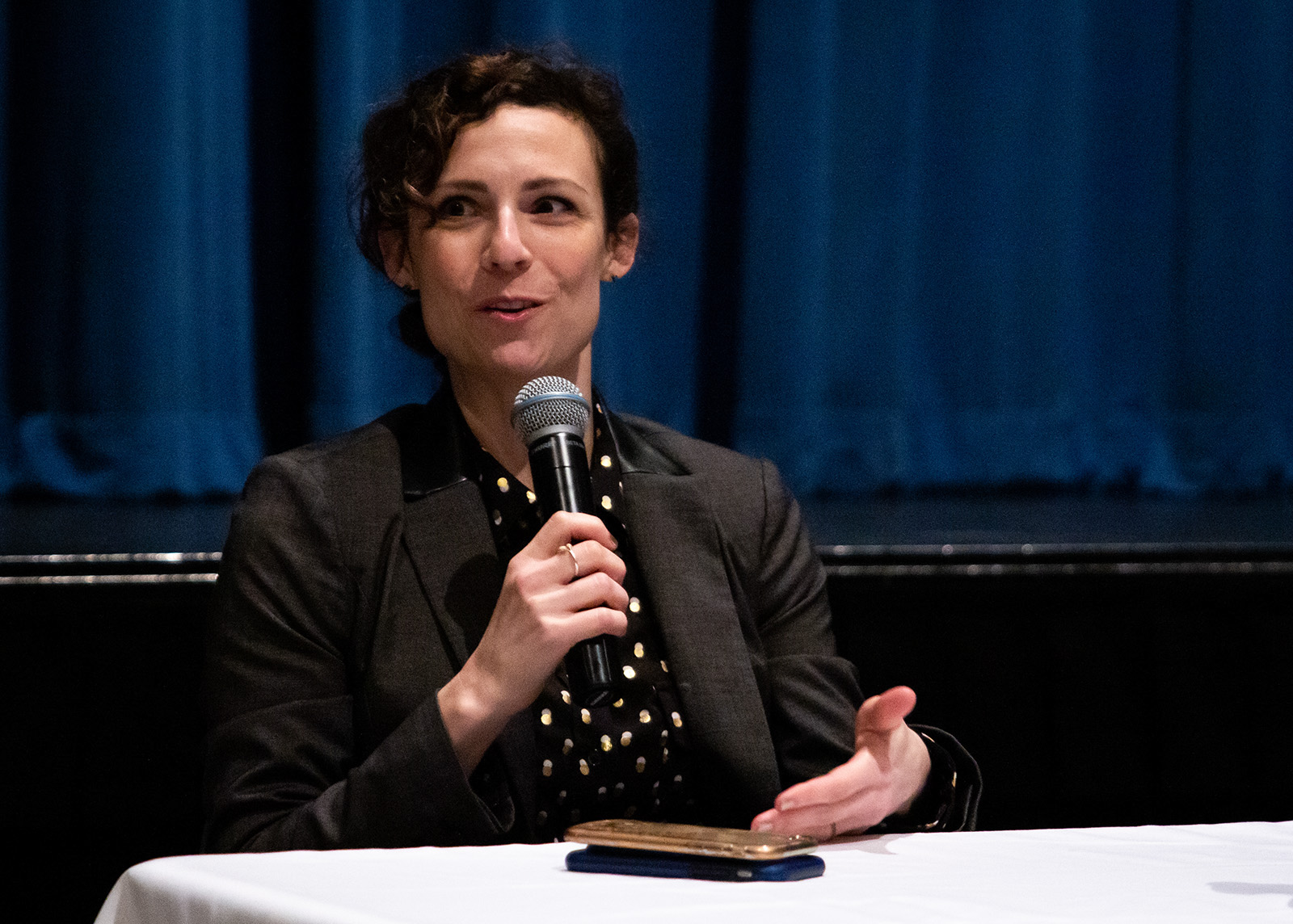 UCLA will not renew Campus Assault Resources and Education director Alicia Oeser's contract for the next academic year. Students said they are concerned that administrators have not publicized or explained their decision. (Ashley Kenney/Daily Bruin)
Correction: The original version of this article incorrectly stated that Arden Levy and Atreyi Mitra were CARE advocates. In fact, Levy and Mitra are advocates for sexual assault prevention.
This post was updated on May 13 at 7:05 p.m.
Administrators will not renew the contract of a sexual assault resource program director for the 2019-2020 academic year.
Alicia Oeser served as the sole director of the Campus Assault Resources and Education program since June. Administrators informed Oeser they would not be renewing her contract May 3, students involved with CARE said. CARE provides resources to sexual assault survivors and advocates against sexual violence.
UCLA declined to comment on why it chose not to renew Oeser's contract.
It is unclear whether Oeser will remain director until the end of the school year. UCLA spokesperson Katherine Alvarado said in an email statement the university did not terminate Oeser's contract for the current school year. CARE program services will remain available to students, she said.
However, Atreyi Mitra, a second-year human biology and society student and an advocate for sexual assault prevention who works with Oeser, said Tuesday will be Oeser's last day as director.
Arden Levy, an advocate for sexual assault prevention and a second-year international development studies student, said she is frustrated by administrators' choice not to renew Oeser's contract.
"As a student who has been involved in this space, that feels like another symptom of the UCLA administration's lack of care for survivors, for sexual violence prevention, their lack of real investment," Levy said.
Levy said she has worked with Oeser on multiple consent training programs and projects related to sexual violence.
"Everyone I've spoken with about (Oeser) speaks incredibly highly of her," Levy added. "I have friends that say they're only still at UCLA because of (Oeser)."
Mitra said she thinks it is unfair Oeser's contract was not renewed because Oeser is a hardworking and compassionate director.
"There is no CARE without (Oeser)," Mitra said.
Robert Watson, president of the Undergraduate Students Association Council, said USAC is committed to looking into the decision and holding the university accountable for supporting survivors on campus.
Watson said he thinks there is lack of transparency and communication regarding Oeser's termination and said he is worried how CARE will function without a director.
Mitra said the choice to not renew Oeser's contract shows administrators' lack of support for CARE.
"They aren't supporting CARE because they are completely neglecting the work, passion and energy the director has put into building this office and supporting survivors," Mitra said.
Levy said she thinks if administrators feel terminating Oeser's contract was the right choice, they should appoint an interim director once Oeser leaves the position and hire more CARE advocates to increase the patient-counselor ratio.
"Administration should reaffirm their commitment to the CARE Center to prove that this isn't about giving up on the center and the services that they provide," Levy said.