UC Regents recap – March 12-13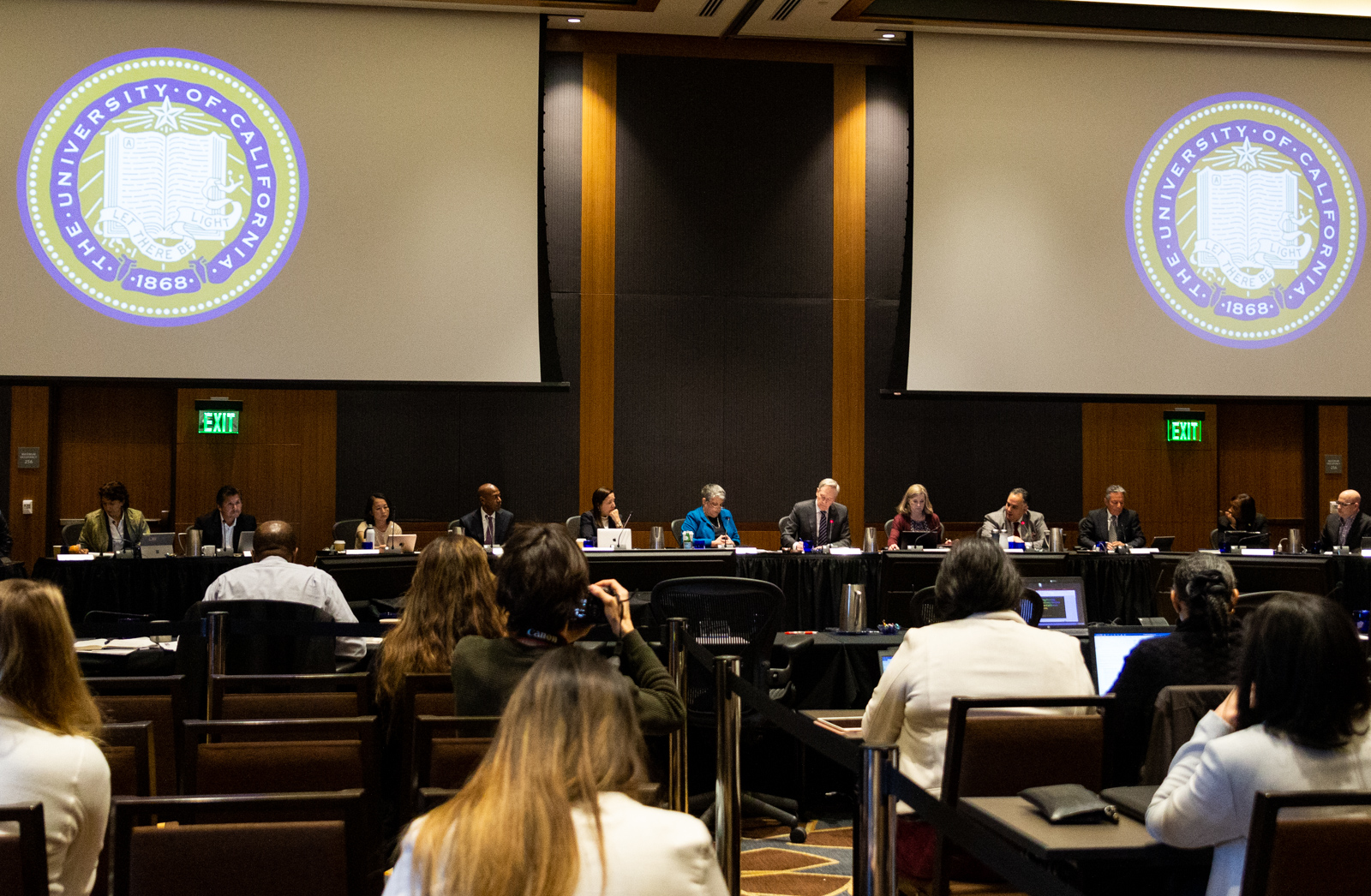 The University of California Board of Regents discussed an increase in nonresident tuition, an increase in allocations for basic needs and an increase in supplemental tition for certain graduate programs at its meetings Tuesday and Wednesday. (Ashley Kenney/Daily Bruin)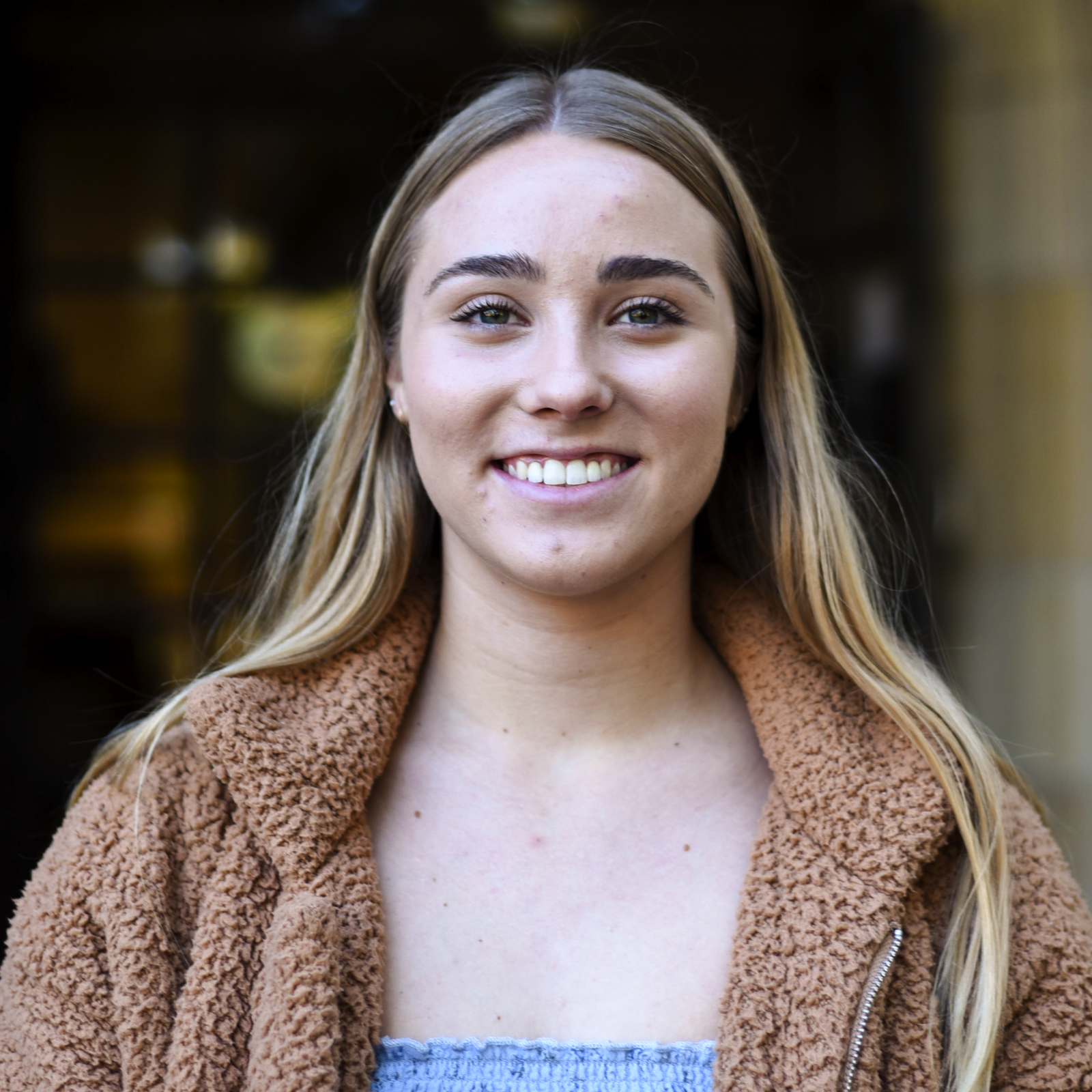 The governing board of the University of California met for the first two days of its March meeting at UCLA on Tuesday and Wednesday. The Board of Regents discussed an increase in nonresident tuition, an increase in allocations for basic needs and an increase in supplemental tuition for certain graduate programs.
Special Committee on Basic Needs
Patricia Macias, member of the UCLA Community Programs Office, said during public comment that CPO has helped address student hunger and the lack of student basic needs on campus. Macias added she is an advocate for allocating $15 million of the governor's budget towards campus programming.
Roberto Vasquez, Campus Retention Committee member, said by funding and supporting the $15 million allocation, the UC can support food insecurity efforts and act as an alternate resource for state or federal programs.
Jamie Kennerk, UCLA Undergraduate Students Association Council external vice president, said she supports allocating the $15 million towards existing campus organizations since they are run by students or with students' input. Kennerk added she thinks these organizations already have adequate knowledge and established relations necessary to address student needs on campus.
Pamela Brown, vice president of Institutional Research and Academic Planning, said the UC is improving systemwide data collection regarding food insecurity and housing. Brown added the UC has been refining its methodologies over the years to better gather data from undergraduate and graduate students in the UC.
Despite changes in survey formats, Brown said responses have been consistent. For example, students most likely to be food insecure or homeless consistently have been first generation students, low-income students, students from underrepresented groups and LGBTQ students.
Ruben Cañedo and Tim Galarneau, co-chairs of the Student Food Access & Security and Basic Needs subcommittees, said current data indicates 44 percent of the UC undergraduate student population and 26 percent of the graduate student population have faced food insecurity. Ruben added the Basic Needs Committee recommended allocating $7.5 million to the UC campuses and distributing $750,000 to each campus for establishing and supporting food security infrastructure such as food pantries.
Investments Committee
Jagdeep Singh Bachher, chief investment officer and vice president of investments, said the UC's assets are currently worth a little over $121 billion.
The UC had negative numbers for investment performance from June to December. However, as of February, these numbers had changed to positive returns.
Board of Regents
Several UCLA students urged the Regents to vote down a tuition increase for nonresident students during public comment. Eduardo Perez, a second-year undocumented student, said he would be directly impacted by the tuition increase, adding he believes UCLA is not prioritizing affordability.
Aidan Arasasingham, director of legislative affairs in the USAC EVP office and a second-year global studies student, said more students will be prevented from attending the UC if the Regents vote to increase nonresident tuition.
Andrea Ng, an international student ambassador for Malaysia and a second-year psychology student, said she opposes both the tuition hike and the nonresident tuition cap of 10 percent, adding that both are unfair to nonresident students.
Activists Liko Martin and Kealoha Pisciotta from Hawaii opposed the construction of a 30-meter telescope on a sacred Hawaiian site. The telescope, which would allow researchers to look into space at greater distances and higher resolution, is set to be built on the summit of Mauna Kea, the tallest mountain in the world. However, Mauna Kea is a sacred site in Native Hawaiian culture and is believed to be the dwelling place of the god Wākea.
Several UCLA students spoke on behalf of the Bruin Consent Coalition, asking the Regents to provide more funding for Campus Assault Resources & Education. Atreyi Mitra, a second-year human biology and society and public affairs student, urged the regents to increase funding for CARE, adding CARE has only two advocates on staff but is expecting around 900 clients this year.
Mia McIver, a faculty member at UCLA and the president of University Council-American Federation of Teachers, said the UC librarians have been working with an expired contract for 5 1/2 months. She said they are fighting for competitive wages, adding students deserve faculty with stable jobs and the UC is depriving students from mentorship.
UCLA students and faculty said they stood in solidarity with University Professional and Technical Employees-Communication Workers of America Local 9119 and Amercan Federation of State, County and Municipal Employees Local 3299. Jenna Barrett, a clinical social worker at the UCLA Resnick Psychiatric hospital and UPTE UCLA local president, said she thinks the UC pays more for outside contracts and its own executives than its workers in AFSCME and UPTE, adding UPTE will be striking on Wednesday.
Valerie Ewald, a registered nurse at Santa Monica UCLA hospital, urged the regents to fix UCPath, adding that since the implementation of the new payroll system, other nurses have spent countless hours checking whether they were paid correctly because of issues with the system.
Davina Woods, a senior custodian at UCLA and member of AFSCME Local 3299, said AFSCME will be supporting UPTE's strike to protest apparent inequalities in the UC. She added one of the main problems at the UC is the outsourcing of jobs and mistreatment of workers, particularly women and people of color.
UC President Janet Napolitano said the UC is holding in-state tuition flat next year, which will be the seventh time in eight years that the university has held tuition flat for California students. Napolitano said this means the UC has less institutional aid to distribute to lower-income students.
Academic and Student Affairs Committee
The Committee discussed Professional Degree Supplemental Tuition in graduate schools, additional tuition charged to students obtaining certain graduate or professional degrees. Regent John Pérez said in-state students sometimes end up paying more than out-of-state students, which the regents hope to change. Pérez added he wants better representation of California residents in professional graduate schools and law schools.
Regent Cecilia Estolano said the UC wants to increase graduate schools' outreach to minority groups. Estolano said she believes they need to advertise graduate programs better, and that financial aid is available for graduate students. She said the UC hopes to encourage first-generation students and minorities to take advantage of these programs, adding the UC wants applicant pools to accurately reflect the diverse backgrounds of California residents.
Perez said the regents were underwhelmed by the lack of student diversity in the UCLA School of Theater, Film and Television, especially since Los Angeles is such a diverse city.
Teri Schwartz, Dean of the School of Theater Film and Television, explained the school now has a number of strategies in place to address student diversity. Schwartz said they have created a director of enrollment management strategies position and have asked both Film and Theater departments to create plans for increasing diversity in their applicant pools.
The committee voted to increase the Professional Development Services for Teachers for TFT over five years to support their efforts to increase student diversity.
Finance and Capital Strategies Committee
The Committee approved a recommendation to the Regents to increase nonresident supplemental tuition by 2.6 percent. This would increase tuition for nonresident students from $28,992 to $29,754, an increase of $762.
Christine Simmons, alumni Regent-designate, said the UC should break from the tradition of providing chancellors with luxury housing as a means to raise funds or recruit.
Members of the UC Office of the President spoke about how they plan to implement the California auditor's recommendations for the office to manage its reserves. The office's representatives said UCOP maintains a reserve of $25 million to pay for housing defaults.
Compliance and Audit Committee
The Committee approved PricewaterhouseCoopers' external audit plan for the fiscal year ending June 30, 2019, which includes financial reports of the UC, its hospitals and its retirement system. The proposed fee of $4,432,043 for a 2019 audit is comparable to the $4,407,941 the committee approved in March 2018.
Regent Charlene Zettel said she is concerned the decline in international applications to U.S. universities will affect the UC since it relies on the nonresident tuition international students pay to account for budgetary shortfalls. Peggy Arrivas, associate vice president and Systemwide Controller for the UC, said the UC has not seen a decline in international applicants despite national trends.
The committee approved the appointment of Michael Schini as an expert financial advisor to the committee for a three-year term.
The California State Auditor's office and Sjoberg Evashenk Consulting disagreed on UCOP's progress on implementing the state auditor's recommendations. UCOP insisted it has fully disclosed information on fund balances, but the CSA does not agree.
Governance Committee
The Committee approved an action to ensure that federally classified information is only accessible by those with the appropriate security clearance.
The committee also concluded that UC staff salaries have not been adjusted to match inflation over the past two years. Adjusting salaries to accommodate this change could incur costs of $190,000, which would require the UC to lay off more faculty and staff.
The Committee also discussed the results of several audits that have prompted streamlining of UCOP offices and programs to meet UC needs.
Contributing reports from Marilyn Chavez-Martinez, Daily Bruin contributor; Omar Said, Daily Bruin senior staff; Shelby Dunagan, Daily Bruin contributor; Keshav Tadimeti, Daily Bruin senior staff; Sharon Zhen, Daily Bruin senior staff; and Alexis Duke, Daily Bruin contributor.
Shapero is a senior staff News reporter. She was previously an assistant News editor in the National News & Higher Education beat. Shapero is a fourth-year political science student who enjoys covering national and statewide news.
Shapero is a senior staff News reporter. She was previously an assistant News editor in the National News & Higher Education beat. Shapero is a fourth-year political science student who enjoys covering national and statewide news.