Student-run Wazo Connect offers personalized peer support as alternative to CAPS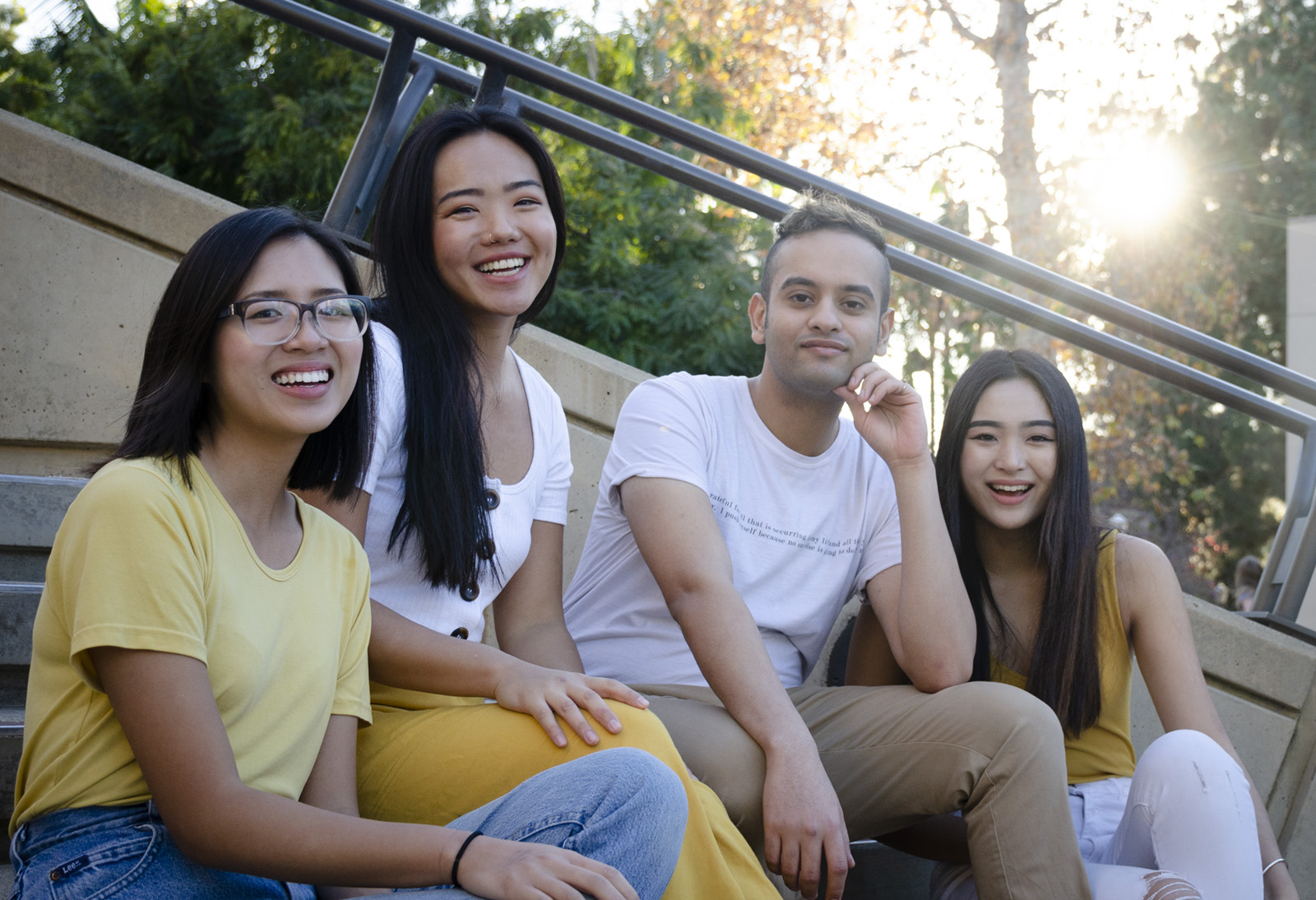 Wazo Connect is a student-run organization that pairs students seeking mental health assistance with peer mentors who want to provide it. It aims to provide a more personalized and relaxed approach to mental health at UCLA. (Kanishka Mehra/Daily Bruin)
A student organization aims to bridge the gap between the high demand for mental health services and the low supply of programs UCLA provides.
UCLA students founded Wazo Connect about a year ago with the goal of bringing a more personalized and relaxed approach to mental health care to the campus. Wazo Connect pairs students seeking mental health assistance with peer mentors who want to provide it.
Yewon Kim, president of Wazo Connect and one of Wazo Connect's founders, said the organization used to be a think tank through which students would think of solutions to what they thought were the most pressing issues in their community, such as mental health. After brainstorming for a little over a year, the group came up with Wazo Connect as a way to fight depression that might result from feeling disconnected from the campus community.
Kim, a fourth-year philosophy and psychology student, said a large campus community such as UCLA needs more resources than Counseling and Psychological Services can provide.
Wazo Connect is one of various peer counseling organizations and external resources that aim to meet students' mental health needs on campus and supplement professional treatment from CAPS, which only provides limited short-term care. Students without the University of California Student Health Insurance Plan can only book three therapy sessions per quarter.
Kim said Wazo Connect works closely with CAPS, but added she thinks student mentorship could potentially have some benefits over professional help.
"Peer mentors are students and can relate to situations more closely," she said. "Treatment from CAPS can be delayed, so mentors can meet with students in those off times."
Kim also said being a casual resource benefits students who are too intimidated to seek help through traditional methods or who have never sought help before. She added that students often feel as if their problems are not significant enough to seek professional help due to a stigma around mental health.
"We advertise ourselves to people who are just going through a hard time. Specific problems aren't necessary," Kim said. "Every mentee is accepted."
David Ho, a third-year materials engineering student, said he agrees that there is insufficient mental health support at UCLA.
"I know we have CAPS at UCLA, but CAPS has an appointment system and it's always backed up," he said. "It would be difficult for someone who really needs help to get it."
Ho said he has never heard of Wazo Connect, but said he would be open to using it.
Yasemin Yahni, a fourth-year cognitive science student and Wazo Connect's director of recruitment, said she was inspired to get involved with the organization after a rough transition into college life.
"I had a harder transition than most. I'm an international student from a small school," she said. "I realized I was lucky to have the friend group that I had so early on, and wanted to help others feel more included."
As the director of recruitment, Yahni looks for mentor applicants with diverse backgrounds to ensure the UCLA student body is well represented within Wazo Connect. The organization partners with UCLA Housing and CAPS to inform students about its resources.
"We are trying to be a really casual resource," she said. "There are other peer counseling clubs, but they are really structured."
Marianne Lewandowski, a third-year classical civilization and political science student, said she relies mostly on the Dashew Center for International Students & Scholars to receive mental health support. While she's never heard of Wazo Connect, Lewandowski said she appreciates how the organization focuses on peer counseling.
"I think it's a great idea," she said. "It's always good to talk to students our own age."
Wazo Connect aims to continue improving mental health on campus and decreasing stigma around the subject by hosting wellness events such as meditation and confidence workshops this quarter.