Plans for The Agora housing development filed with city planning department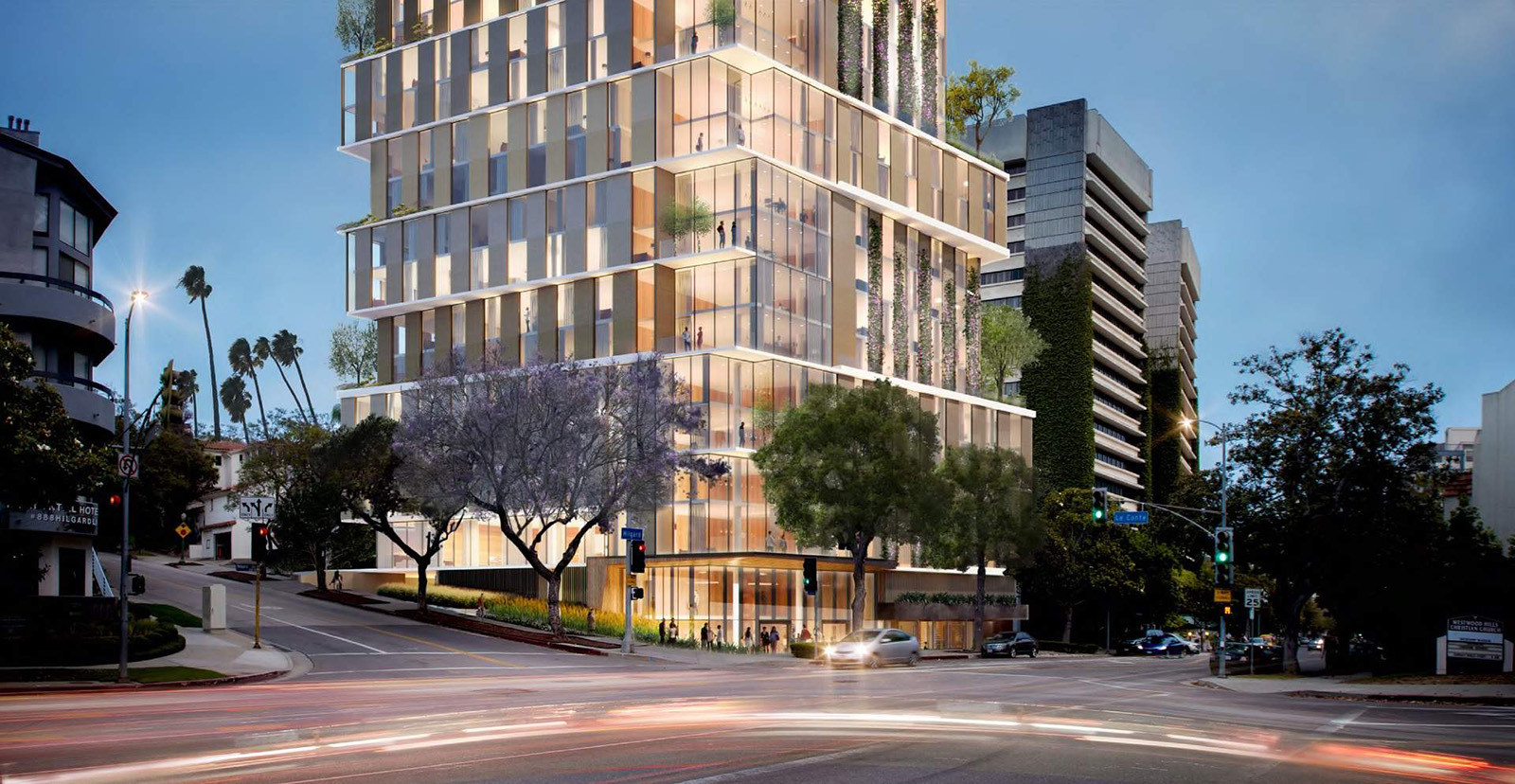 Plans for The Agora, a potential 16-story apartment complex on Hilgard Avenue, have just been filed with the Los Angeles Department of City Planning. (Courtesy of Aaron Green)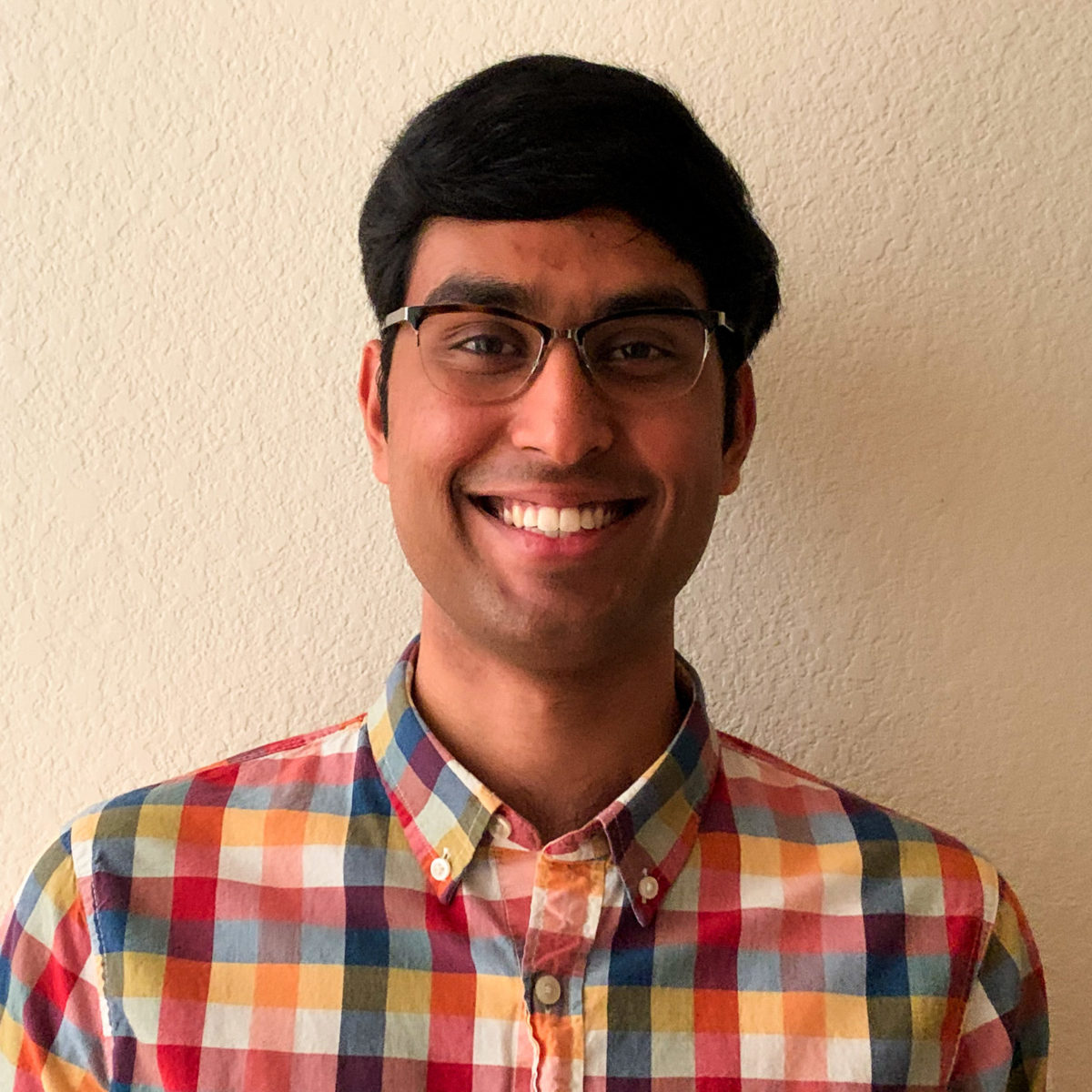 Two physicians are planning to build a new apartment complex for UCLA students in Westwood.
The plan for the new apartment complex, which would be built on Hilgard Avenue, was filed with the Los Angeles Department of City Planning on Nov. 19. The developers' plan for the 16-story building, referred in the plan as The Agora, to have a total of 231 bedrooms spread over 64 residential units, varying in size from three-bedroom to five-bedroom plans in addition to some single- and double-bedroom units.
Eraj Basseri, a UCLA graduate and co-principal developer of The Agora, said the housing project was designed to address the lack of affordable student housing in Westwood.
"We are designing and programming The Agora to appeal to students, as there is a tremendous shortage of affordable student housing in Westwood," Basseri said. "We expect students will seek out The Agora once it opens, so it is likely that only students will live there."
Both Basseri and Ted Khalili, another co-principal developer of the project, said they introduced this project to help improve the living experience for college students in Westwood. They said they plan to provide open study spaces and communal lounges.
"We will have a broad array of services for resident students, including extensive programming focused on health and wellness," Khalili said. "We will have a student-farmed vegetable garden, a teaching kitchen, a meditation garden and many other amenities."
Aaron Green, a representative for the project, said although plans have been announced officially, the city planning department has not yet approved the plans.
"The Agora has only recently been applied for and no plans have been approved yet," Green said. "We are in the very beginning of a multiyear process that includes a robust and exciting conversation with our neighbors and stakeholders throughout Westwood."
Susan Reuben, vice president of the Holmby Hills Homeowners Association, said the association likely will oppose the construction of The Agora because of its proximity to the Holmby Hills community. She said Holmby Hills residents pay high taxes for privacy and a peaceful lifestyle, and that she thinks the influx of students into The Agora would disrupt that environment.
Reuben added she believes the presence of a large number of students living nearby would significantly contribute to traffic in the area.
Paavo Monkkonen, an associate professor of urban planning, said he believes the students there would likely have little to no impact on the traffic of the surrounding area.
"I don't think it'll have any noticeable impact. I don't think the students are going to be driving over to Manning or Westholme," Monkkonen said. "They're just going to be going down to Wilshire or into Westwood Village."
Monkkonen added he believes the Agora project will provide needed housing for students.
"In general, I think that the east side of campus has too much housing that's not directed at students," Monkkonen said. "So I'm happy to see this project come in."
Ryan Snyder, a member of the North Westwood Neighborhood Council and member of the faculty at the department of urban planning, said he thinks this project will provide more affordable housing near UCLA for students.
"I think this is one type of project we need to be building, and it's badly needed," Snyder said.
Snyder added the dorm-style living arrangement in The Agora helps lower costs and allows for students to live in Westwood affordably.
"Their approach is one that I've been wanting to see, where you have things like shared bathroom facilities. To me, that makes a lot of sense," Snyder said. "It's along the lines of dormitory style."
Some students said they felt this housing arrangement would be suitable for students who enjoyed living on the Hill and want to keep living costs low.
Amanda Ly, a fourth-year cognitive science student, said she thought this project would be good for people off campus who wanted to maintain a dormitory lifestyle similar to the Hill.
"I would prefer to live in the separate, independent apartments, but I do think that it's a good option for people who still want to keep meeting new people and also have that communal aspect that was in the dorms," Ly said.
AJ Goldsman, a fourth-year chemical engineering student, said new housing developments like The Agora will help reduce rent prices for students in Westwood.
"There are a lot of options, but they all are very expensive," Goldsman said. "I think the more housing there is, the more competition there will be, which will drive prices down."
However, Snyder said he doesn't see any guarantee the new apartments will be affordable in the long run.
"It's still a private development, and … it's always important that what we build will be affordable in perpetuity," Snyder said. "It looks like it's their intent, but what happens if they sell the building, somebody else takes over, and they just get the rents up to as much as they can get on the market?"
Michael Skiles, president of the Graduate Students Association and of the NWWNC, said he thought this project was innovative and would help combat the housing shortage in Westwood.
"I am excited not only by the project but also to see this type of project come before the council right of out of the gate. It is bold," Skiles said. "It seeks to offer 500 students a place to live, which is in itself a lot bolder than most housing projects that went before the old neighborhood council."
Skiles said the NWWNC will discuss the project further at its second meeting Wednesday and that he hopes to see more proposals like this come before the council.
"I'm hoping that this project can inspire many other such projects to come before the council as part of a new wave of Westwood saying 'yes' to the new changes that are needed to solve the student housing crisis," Skiles said.
Oruganti was the 2021-2022 city and crime editor. He was also the 2020-2021 Enterprise editor and a News staff writer in the City & Crime and Science & Health beats 2020. He was also a fourth-year cognitive science student at UCLA.
Oruganti was the 2021-2022 city and crime editor. He was also the 2020-2021 Enterprise editor and a News staff writer in the City & Crime and Science & Health beats 2020. He was also a fourth-year cognitive science student at UCLA.