Dining Services to reintroduce romaine lettuce winter quarter due to CDC's recall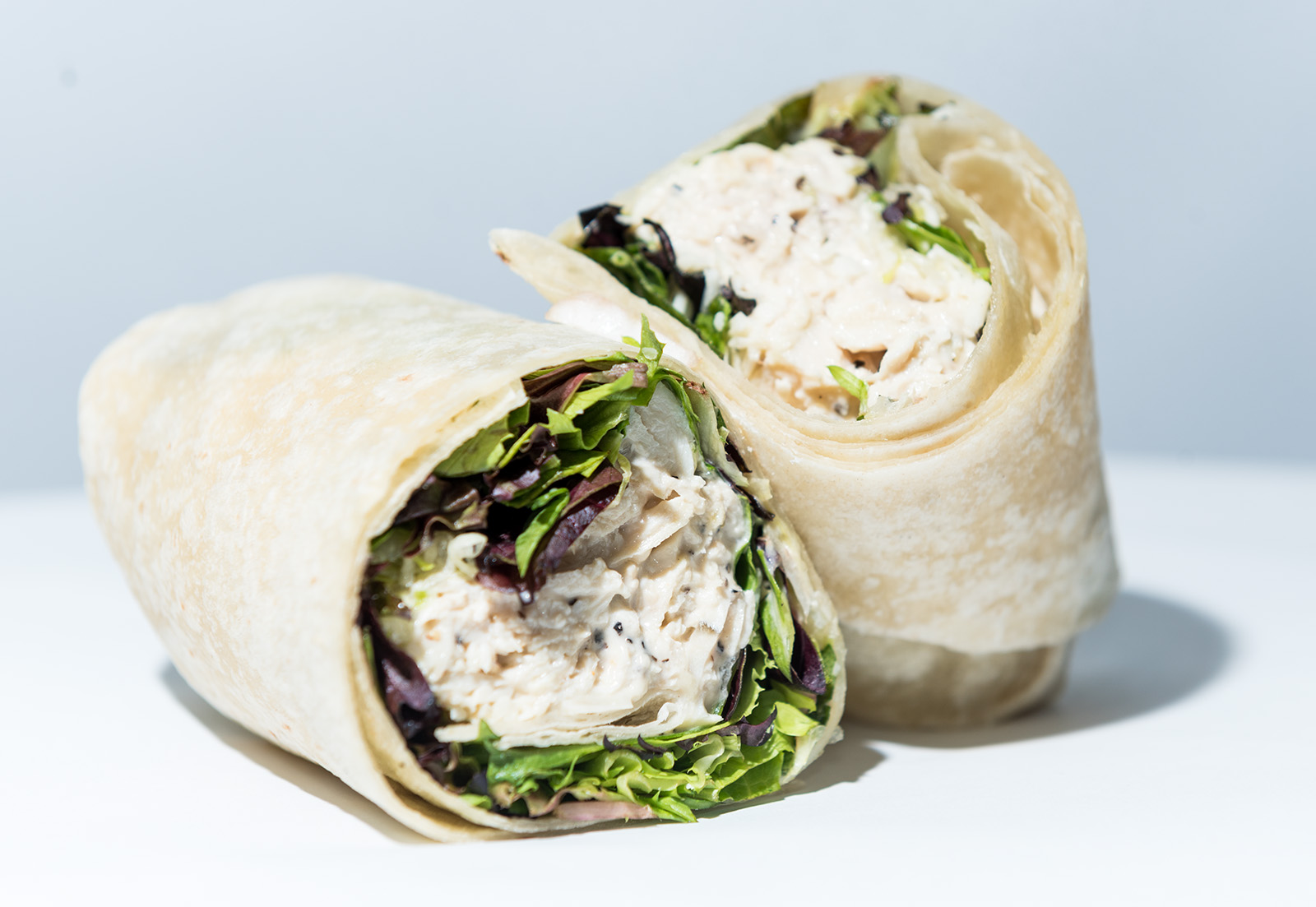 Due to a recent E. coli breakout and the Centers for Disease Control and Prevention's subsequent recall of romaine lettuce, UCLA Dining Services will not use the ingredient until winter quarter. (Liz Ketcham/Assistant Photo editor)
UCLA Dining Services will reintroduce products containing romaine lettuce next quarter to ensure student safety, in response to the Centers for Disease Control and Prevention's recent recall of certain romaine lettuce.
The CDC narrowed its warning on romaine lettuce Monday, advising consumers most lettuce is safe to eat except for the romaine lettuce harvested from California's north and central coastlines.
Federal health investigators recalled all romaine lettuce Nov. 20 after E. coli hospitalized 16 consumers who ate contaminated lettuce.
In the wake of the Nov. 20 recall, Charles Wilcots, associate director of UCLA Dining Services Administration, said employees took precautions to make sure the outbreak did not spread to the campus community.
"To ensure the safety of the public … UCLA Dining Services pulled all products that contained romaine lettuce from being served," Wilcots said.
He added that romaine lettuce products will be reintroduced to dining halls winter quarter. UCLA Dining will substitute romaine for a safe mix of baby spinach and mesclun in the interim.
Scott Gottlieb, Food and Drug Administration commissioner, said in a statement released Nov. 26 investigators traced the E. coli outbreak back to romaine lettuce harvested along California's central coast late this past summer. Federal health officials deemed romaine lettuce harvested outside of these regions unrelated to the outbreak, and place no recommendation against eating it.
While the FDA urged retailers to label all romaine lettuce products by harvest date and harvest location, federal officials acknowledged it will take time for labels to appear in stores.
"If you do not know where your romaine lettuce was harvested, do not eat it and throw it away," the CDC said in a statement released Monday.
Emily Davis, a second-year biology student and vegetarian, said she feels the most at ease when she knows the source her food came from.
"I usually try to shop from farmer's markets where I know directly where my food is coming from," Davis said.
She added that the frequency of California's E. coli outbreaks in the past few months worries her.
Robert Kim-Farley, a part-time professor in the epidemiology and community health sciences departments at the UCLA Fielding School of Public Health, said other states are just as likely to have an outbreak as California.
"It could have happened anywhere," Kim-Farley said. "Farms always have to be very careful … especially if they're near cattle that can be excreting E. coli."
Kim-Farley said new bacterial DNA fingerprinting technology helps public health laboratories pin down the source of the outbreaks far quicker than they could in the past, especially with unrelated strains of E. coli present.
He added that a key part of outbreak prevention is looking for points of potential contamination at all stages in the production line, not just at the harvesting stage.
"It's a matter of looking at the chain from farm to fork," Kim-Farley said. "That's what public health is all about."
The duration of the recall remains unclear. Kim-Farley said an "all-clear" notice will come from the CDC only when all potentially contaminated produce is removed from the public.
Shira Shafir, an adjunct associate professor in the epidemiology department at the UCLA Fielding School of Public Health, outlined a plan of action for students to stay safe while the recall is in effect.
"The best way to protect (student) health now is to avoid any romaine lettuce grown in the affected regions," said Shafir. "If the romaine lettuce is not labeled with a harvest growing region or you do not know where it was grown, do not buy, serve, sell or eat it."