UCLA Labor Center report uncovers unfair work practices in nail salon industry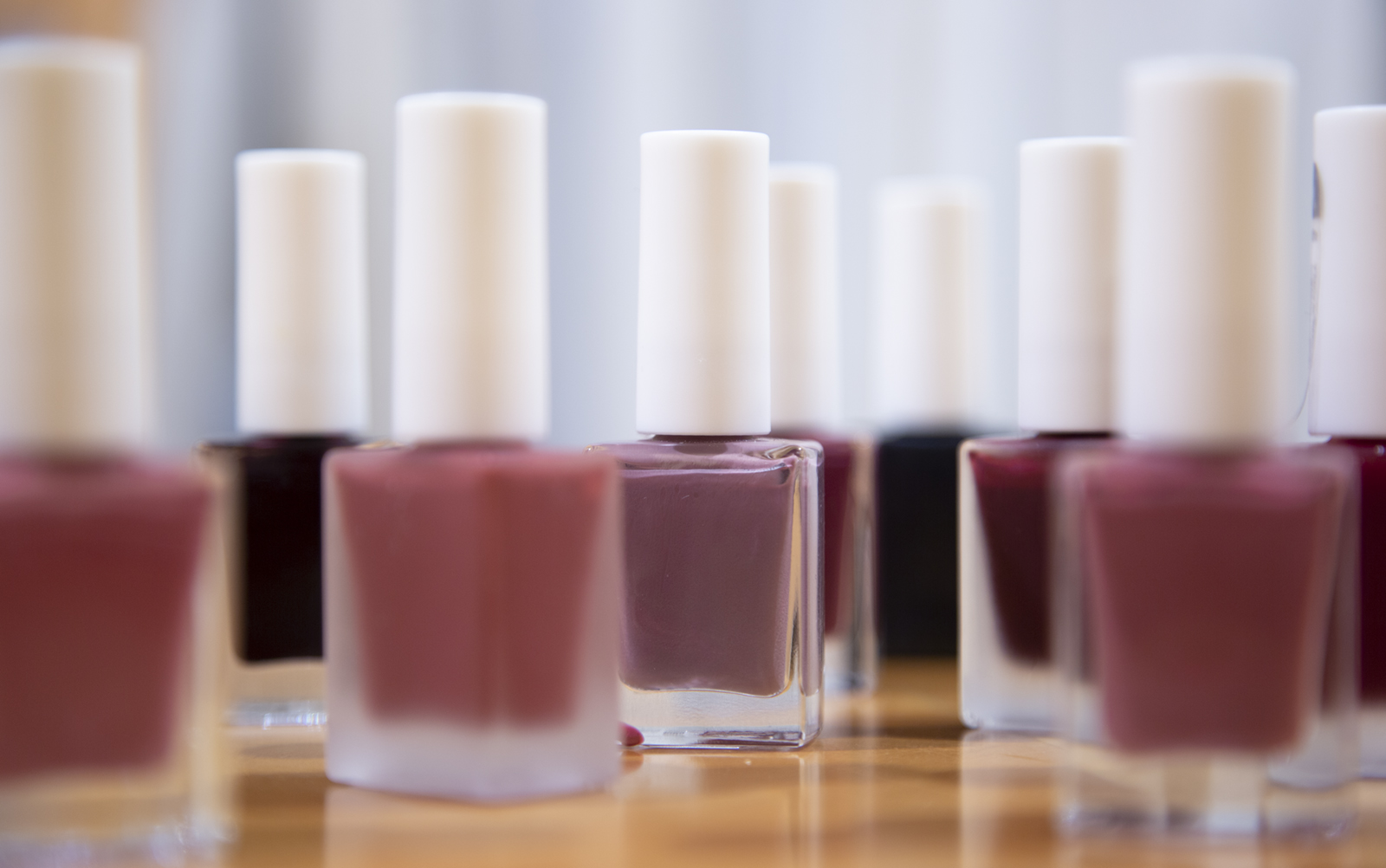 Preeti Sharma, the report's main author, said nail salon workers often face exploitative working conditions, especially since the workforce is 81 percent female and 79 percent foreign-born, groups that she says are particularly susceptible to labor and wage exploitation.
(Amy Dixon/Photo editor)
A UCLA report found that full-time nail salon workers earn less than half the median income of other U.S. workers.
Researchers from the UCLA Labor Center released a report Tuesday showing that the majority of nail salon workers in the United States are low-wage workers, and that while many work long hours, 89 percent are not paid for overtime work.
Preeti Sharma, the report's main author and gender studies Ph.D. student, said these workers often face exploitative working conditions, especially as the workforce is 81 percent female and 79 percent foreign-born, groups she says are especially susceptible to labor and wage exploitation.
Sharma said many of these workers are often afraid to speak out about exploitative policies or simply don't know how to. These groups of workers have trouble filing complaints about wage- or working-condition violations.
The report details that 80 percent of nail salon workers are earning what the report classifies as "low wages," less than $13.46 an hour. This percentage is much higher than the national average of 33 percent of workers that are classified "low-wage workers."
The report also addresses labor and wage issues often seen in the industry, such as long hours and a lack of overtime pay.
Nearly two-thirds – 61 percent – of women who work at nail salons have young children and one-third are the heads of their households.
The data was compiled from an analysis of existing literature such as journal articles, policy reports and government data. This data was used to analyze the working conditions and wages of nail salon workers across the country.
In her work, Sharma outlines how government statistics often underrepresent the number of nail salon workers across the country, and how she hopes her work will help to create a more accurate depiction of their realities.
Vina Nguyen, an author of the report and a recent UCLA alumna, said she thinks the data is underreported in government statistics. She said the researchers found discrepancies between government reports and the number of nail licenses given.
"We strongly believe that this is an undercount of the number of nail salons in the United States," Nguyen said. "There are more nail salon workers out there who aren't even included in this count who are likely low-wage as well."
The Labor Center has been working in tandem with the California Healthy Nail Salon Collaborative, an organization that works with salons to improve the rights of beauty industry workers. Lisa Fu, director of the California Healthy Nail Salon Collaborative, said the collaboration has been encouraging salons to adopt health and safety policies that create better conditions for workers.
Fu said a major shift needs to happen in the industry, as labor laws aren't traditionally being followed.
"We want to highlight those that are doing the right thing," Fu said. "For us it's about providing education and information in a way that they actually know what to do and support workers to make sure they are being protected."
Sharma said her report aims to create a more humanized and worker-focused analysis of the nail salon industry.
"A lot of the conversations about salons tend to be around health and environment, which is definitely very important," Sharma said. "But when you focus on the industry solely from health perspectives, it (tends) to ignore the crucial role of workers and labor conditions."
Nguyen said she thinks the general public often fails to see the workers as real people, as opposed to numbers or statistics.
"It's important to really listen to the workers, to look beyond the facts and statistics – these are the lived experiences of workers," Nguyen said. "Our main goal is to humanize these workers."
Ly Nguyen, a worker at InStyle Nails & Spa in Westwood, said the salon has been making workers wear protective gear such as face masks and allowing for more flexible hours to address health and labor concerns. She said flexible hours are important for her to raise her two young children.
Sharma said she thinks migrant women are an extremely important force in the beauty industry, but that they are still facing hardships in the industry.
"I think the nail salon industry offers a glimpse into the history of how women's and immigrant women's work is valued," Sharma said. "Given all the anti-immigrant, sexist rhetoric, these salons do provide us an example of ethnic entrepreneurship and they are very much driven by ethnic and women's labor."