Campus Queries: What is the impact of wildfires on wildlife in California?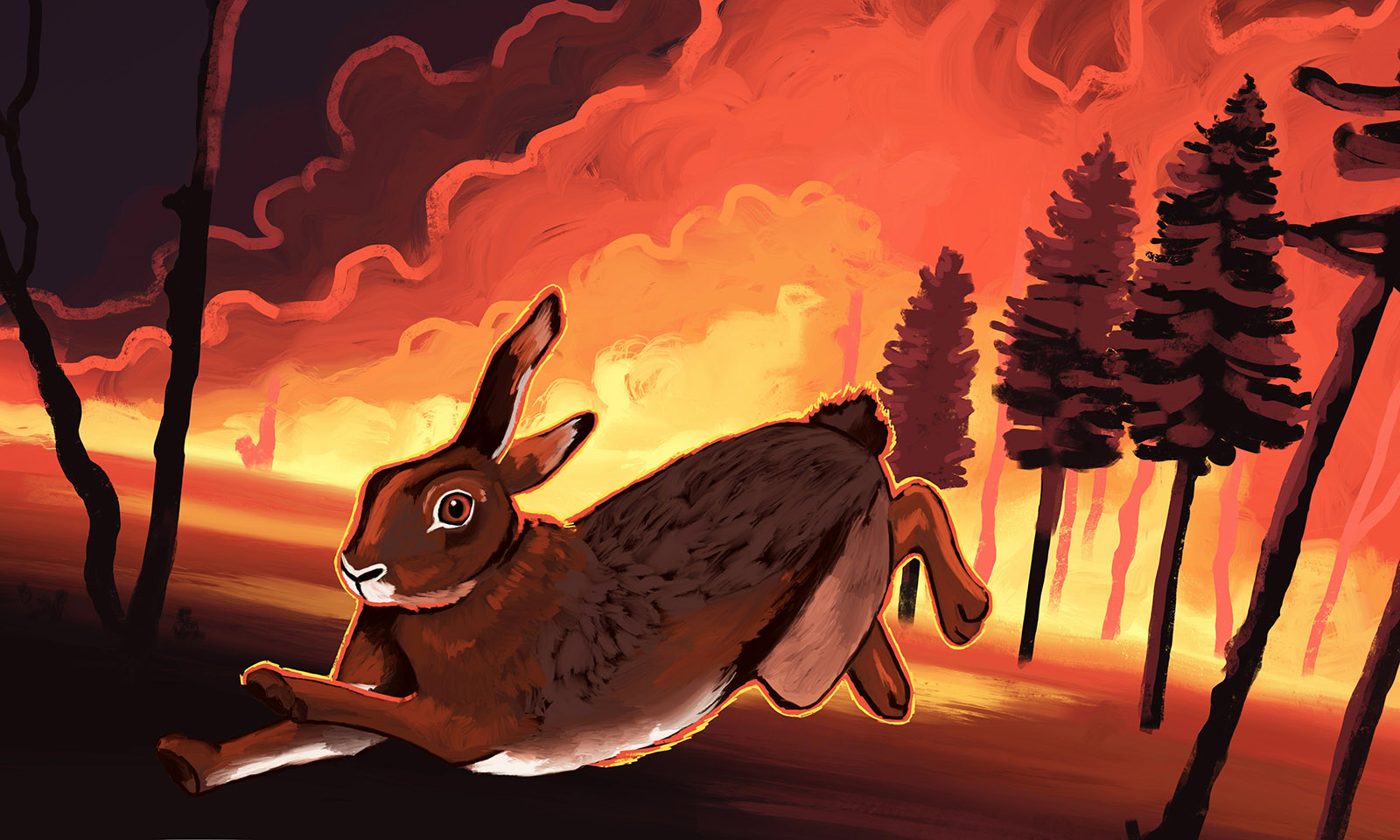 (Nicole Anisgard Parra/Illustrations director)
Campus Queries is a series in which Daily Bruin readers and staff present science-related questions for UCLA professors and experts to answer.
Q: How have the recent wildfires in California affected local wildlife?
A: In light of the recent Woolsey fire that burned through Los Angeles and Ventura counties, UCLA professors said human activities are common causes of wildfires and might contribute to permanent damage to natural habitats inflicted by the fire.
Glen MacDonald, a distinguished professor in the department of geography and the department of ecology and evolutionary biology, said wildfires are common during winter in California, but have been starting earlier and burning longer in the past few years, which can be linked to climate change.
"We are not having much rain last year, which produces more dry fuel in the forest. And the temperature is higher and higher," MacDonald said. "The result is that we get longer and earlier fire."
H. Bradley Shaffer, a distinguished professor of the department of ecology and evolutionary biology, added while the intensity of the Woolsey fire doesn't indicate climate change on its own, climate change is a contributing factor to the increasing frequency and duration of wildfires in California.
MacDonald added wildfires are caused by both human activity and natural causes such as lightning storms, but human activity is a much more common cause.
"Ninety percent of large-scaled wildfire is caused by human factors," MacDonald said. "It could be accidents such as leaked electricity, a car that broke down or human activity such as smoking and arson."
Shaffer said the increased intensity of wildfires might lead to lower survival rates for animals.
"Some animals hide underground during the fire and come out when it is finished," Shaffer said. "The higher intensity of the fire leads to higher temperature, which might be too hot for some small animals and they will die underground."
Shaffer added that bigger animals that can typically escape fires quickly are also affected because the wildfire destroys their habitats. For example, all but one of the 12 to 13 mountain lions living in the Santa Monica Mountains area survived the most recent fire, but resulting habitat and food scarcities still threaten their lives.
"Sixty percent of the wildland the mountain lions reside (on) are burnt, so a similar population are now sharing much smaller habitat. … Since the mountain lions eat deer, the burning of the grassland result in less deer, and thus less food for the lions," Shaffer said.
Wildfires can also further impact animal habitats by affecting water storage in soil, Shaffer added. For example, destroying trees along the side of a stream destabilizes the soil, which becomes more likely to collapse into and fill the stream after it rains.
Shaffer said that man-made structures like cities and highways that disrupt natural habitats may make it almost impossible for wildlife populations to recover from wildfires.
"When one part of the habitat gets burnt and the animal died, the population in surrounding areas will usually repopulate the area, … but constructions such freeways now might isolate the burnt area and leaves no corridor for repopulation," Shaffer said. "The damage then will be permanent."