UCLA receives sustainability award for LEED Platinum-rated training facilities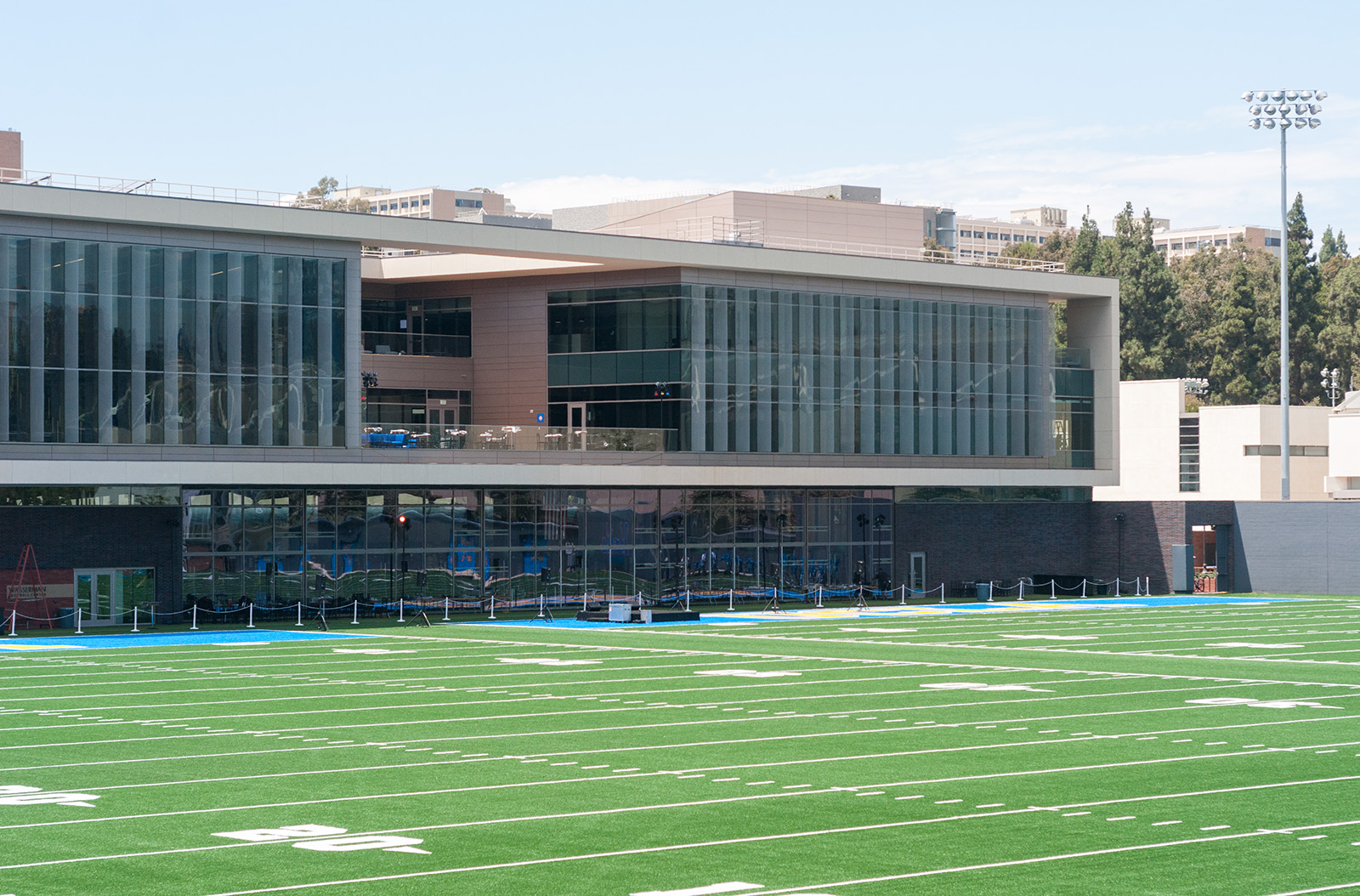 UCLA received an award for its sustainable athletic facilities because both Wasserman Football Center and Mo Ostin Basketball Center earned the highest LEED certification. (Daily Bruin file photo)
UCLA earned an award for the sustainable design of its athletics facilities from the Los Angeles chapter of the U.S. Green Building Council.
USGBC LA gave UCLA the award because both the Wasserman Football Center and Mo Ostin Basketball Center had obtained Leadership in Leadership in Energy and Environmental Design Platinum certification, the highest rating awarded to green buildings. UCLA policy has required all new constructed buildings on campus to obtain LEED certification since 2006.
The sustainable designs of the two training centers were part of University of California President Janet Napolitano's initiative to establish the UC as the first research university to achieve carbon neutrality. The facilities are also part of the Sustainable LA Grand Challenge, a universitywide initiative aimed at helping LA achieve 100 percent sustainability in energy, water and biodiversity by 2050.
The UCLA Wasserman Football Center employs water-saving strategies, including efficient plumbing solutions and grey water management programs. This strategic planning achieved a 72 percent reduction in the facility's water use, saving the training center approximately 197,000 gallons in total, according to USGBC LA. The Mo Ostin Basketball Center minimizes energy use with efficient natural ventilation and natural sunlight.
USGBC LA will present the 2018 Visionary Award to UCLA at its 14th Annual Green Gala on Dec. 6 at the Taglyan Cultural Complex in Hollywood. The annual Green Gala gathers more than 400 of Southern California's environmental leaders, the region's leaders in the green building industry. Its honorary host committee will include LA Mayor Eric Garcetti and State Sen. Ben Allen.