Panelists discuss sustainable policies to alleviate climate change effects in LA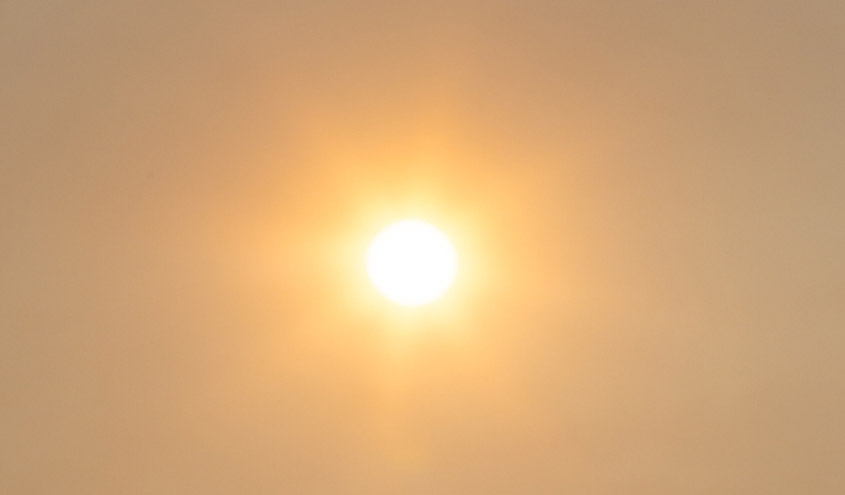 Professors and city officials explained what Los Angeles is doing to combat the urban heat island effect. (Andy Bao/Daily Bruin)
Panelists said Los Angeles should adopt climate change-mitigating infrastructure to combat the urban heat island effect at an event Wednesday.
The program "Hot! Hot! Hot!" was the last of a yearlong series that aimed to discuss how Los Angeles can become the first entirely sustainable megacity in the United States. This event, co-hosted by the Hammer Museum and the UCLA Sustainable LA Grand Challenge, included UCLA and USC assistant professors as well as the chief sustainability officer for LA County.
George Ban-Weiss, assistant professor of civil and environmental engineering at USC, described the urban heat island effect as the phenomenon in which an urban population center is warmer than its rural surroundings. Ban-Weiss said this effect was caused by urbanization and said the process changes the landscape of the city relative to natural vegetation coverage.
Ban-Weiss said dark pavement and building materials absorb and release a lot of heat, which warms up the air throughout the day. He added that removing vegetation through urbanization reduces the heat-mitigating benefits that plants offer, including shade and evaporative cooling.
In order to reduce the temperature in LA, Ban-Weiss suggested not only reducing greenhouse gas emissions but also implementing smart land-cover management strategies, such as reflective cool roofs and pavements, and vegetation roofs.
Jisung Park, an assistant professor of public policy at UCLA, spoke about the various effects of heat on task productivity. Park said every additional degree of Celsius is correlated with a 0.5 to 2 percent decline in gross domestic product per capita during a hotter than average year. Extreme heat also affects student performance, Park said. He cited studies that found students who take an exam on a hot day perform worse on average than students who do not.
Park said cities should look to support underserved minority communities, as minority students tend to have less access to air conditioning.
"One of the reasons why I find this distressing from a policy standpoint is because of how little data and systematic data collection there has been when it comes to things like school infrastructure and adaptation policies," Park said.
Lauren Faber, the chief sustainability officer for Los Angeles, said the city is committed to finding sustainable solutions to fight climate change and lead the transition to a clean-energy economy relying on sustainable energy.
Faber added that Los Angeles is one of the first cities in the country to set a goal to reduce the temperature differential as well as the first city in the U.S. to invest in cool pavement.
"Just setting these goals has allowed us to bring attention to the urban heat island effect," Faber said. "We are seeing an increase in cool roofs, cool pavements and tree canopy."
Faber added the city should prepare for unexpected weather events associated with climate change. She gave the example of the power outages in the metropolitan LA area brought on by a heat wave during the summer. She said LA was not prepared to handle extreme temperatures because those events are not common in the metropolitan area.
"We found that the Los Angeles Department of Water and Power has been prioritizing the (San Fernando) Valley," Faber said. "We learned that we no longer can prioritize like that because we may not be able to know where we'll be affected next."
After the presentations, panelists sat down with moderator Mark Gold to discuss strategies the city could embrace to adapt to climate change.
"We would like to continue to reiterate (this discourse) is about both mitigation and adaptation," Park said. "Recognizing the fact that the mitigation that we do today, unfortunately, is not going to affect the climate change that happens next year."