CAPS, engineering school team up to provide tailored counseling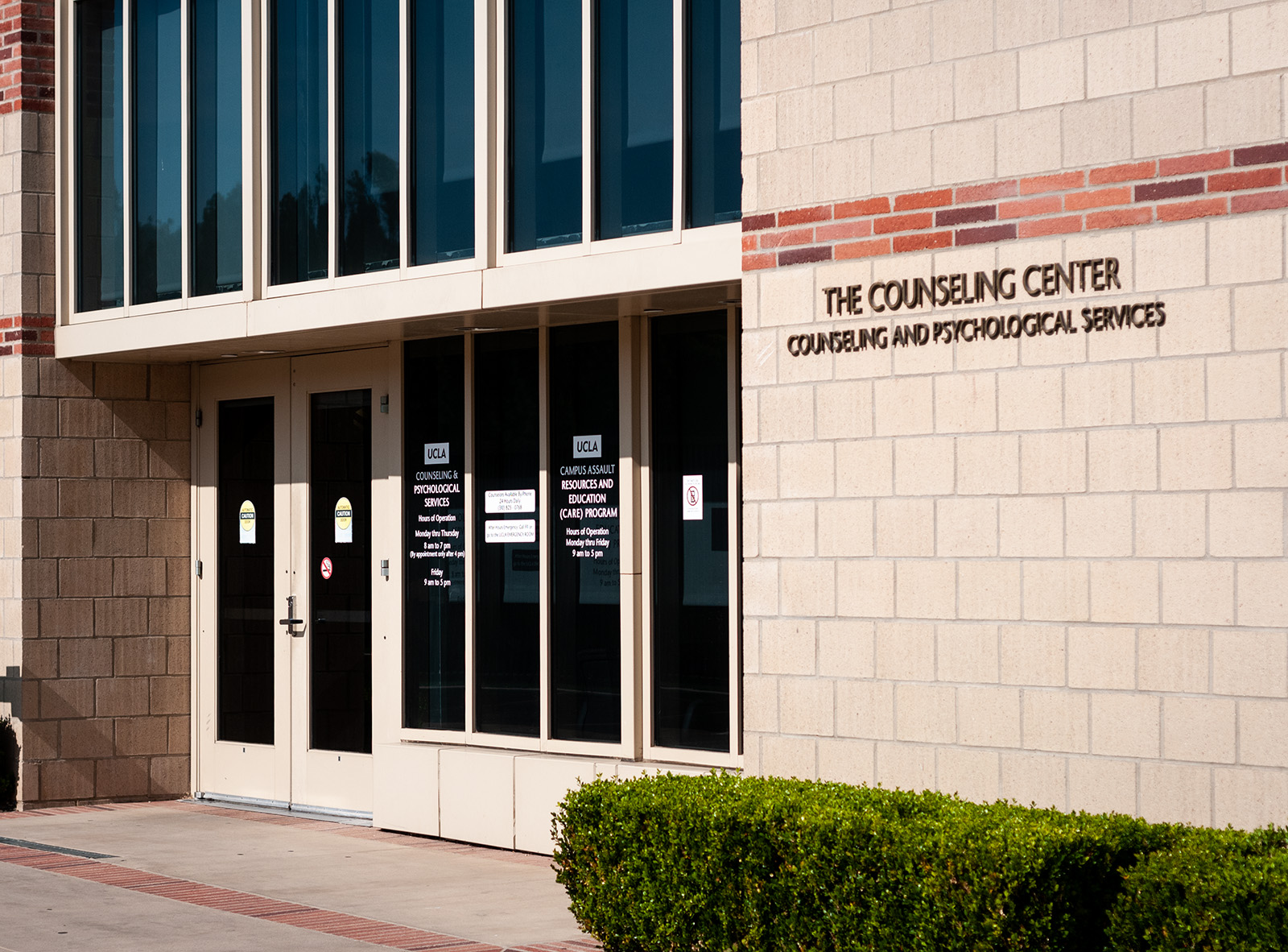 Counseling and Psychological Services collaborated with the UCLA Henry Samueli School of Engineering and Applied Science to provide biweekly drop-in counseling sessions for engineering students. (Daily Bruin file photo)
This post was updated Dec. 10 at 2:24 p.m.
UCLA now provides specialized counseling for engineering students.
Counseling and Psychological Services collaborated with the UCLA Henry Samueli School of Engineering and Applied Science this quarter to provide biweekly drop-in counseling sessions for engineering students as part of the CAPS satellite clinic at the school of engineering.
CAPS will provide two-hour drop-in times Wednesday mornings and Thursday afternoons in Boelter Hall with the purpose of providing 15- to 20-minute slots for engineering students to speak one-on-one with CAPS clinicians.
CAPS Executive Director Nicole Green said the program was a collaborative effort between CAPS and the school of engineering to make counseling more accessible. She added that this could take the form of a brief consultation or a stepping stone to provide further crisis counseling.
Green also said she wants to make sure CAPS is meeting the needs of students in a particularly difficult area of study.
"The engineering school has had quite a lot of serious events happen dating back to when the professor was killed in the school of engineering as well as some higher-profile student deaths," Green said. "So, the engineering school was very concerned about the mental health and the well-being of the students."
However, Green also compared CAPS to a freeway and said she does not think adding more specialized lanes for groups on campus is a solution to the mental health issues on campus.
"To me, the question is, what can the campus do to support mental health and resilience and so that we just don't keep adding lanes to the 405?" Green said.
CAPS and the engineering school provide resilience training and trauma prevention programming – group training sessions lead by CAPS clinicians – as well as a few workshops to teach students about self-care practices and mental health.
"We've helped train their mentors for their (undergraduates) for a long time, we've participated in TA training, we've trained staff and faculty," Green said. "If there was some stigma in students using CAPS services, maybe if we put some services where the engineering students are they might feel more welcome to use the services."
Green said the funding for the program came partially from the school of engineering.
"The engineering school has provided some financial support so that we can backfill the time that they're getting that specialized," Green said. "We don't want to undersupport other students or oversupport some."
The Samueli School of Engineering did not reply to request for comment by publication time.
Engineering students said they see the benefits to student mental health but are concerned regarding potential drawbacks of the program.
Haroon Rasheed, a fourth-year bioengineering student, said he believes the program is a step in the right direction but would be beneficial to other departments and schools as well.
"I definitely think it should be provided elsewhere," Rasheed said. "I obviously can't speak for other majors but I'm sure that they have other struggles that would be as important, if not more important or equally important, to the ones we have in engineering."
Jaren Huang, a first-year civil and environmental engineering student, said he does not think the specialized programming is unfair to other schools or departments because it is not a large time investment for CAPS, and engineering students would still have to go to the main CAPS office to receive more counseling.
"They're not blocking off an entire day for engineering," Huang said. "We would still have to go through the same program as everyone."
Huang added he thinks the small investment could make a difference in the well-being of engineering students.
"Engineering students in general have way bigger of a workload than most other majors," Huang said. "I think this is another tool for students to use."
Hamilton Tran, a third-year civil and environmental engineering student, said in an email statement that while the program could help new students, it will not do as much for students that have been at UCLA for a long time.
"For incoming students, it will definitely make them feel like the engineering school really cares for them," Tran said. "However, for current students, a lot of us didn't have this option, so we were forced to find other ways of dealing with our issues."
Tran said counseling services could help engineering students specifically due to the stressful nature of the major.
"Basically, all of these students were top of their class in math and sciences, but UCLA has a way of making those students feel inadequate," Tran said. "For some people, it really takes a toll on them emotionally."
Rasheed said the stigma surrounding counseling services can lead to an environment that equates seeking help with weakness.
"I think the biggest impact this could have would be to normalize counseling," Rasheed said. "I hope that it really removes that stigma because I think that would be impactful beyond a student's time at UCLA, and it would help them throughout their life."
Carroll is the 2020-2021 Managing editor. She was previously the Opinion Editor.
Carroll is the 2020-2021 Managing editor. She was previously the Opinion Editor.