Trump's proposed end to birthright citizenship draws criticism from both sides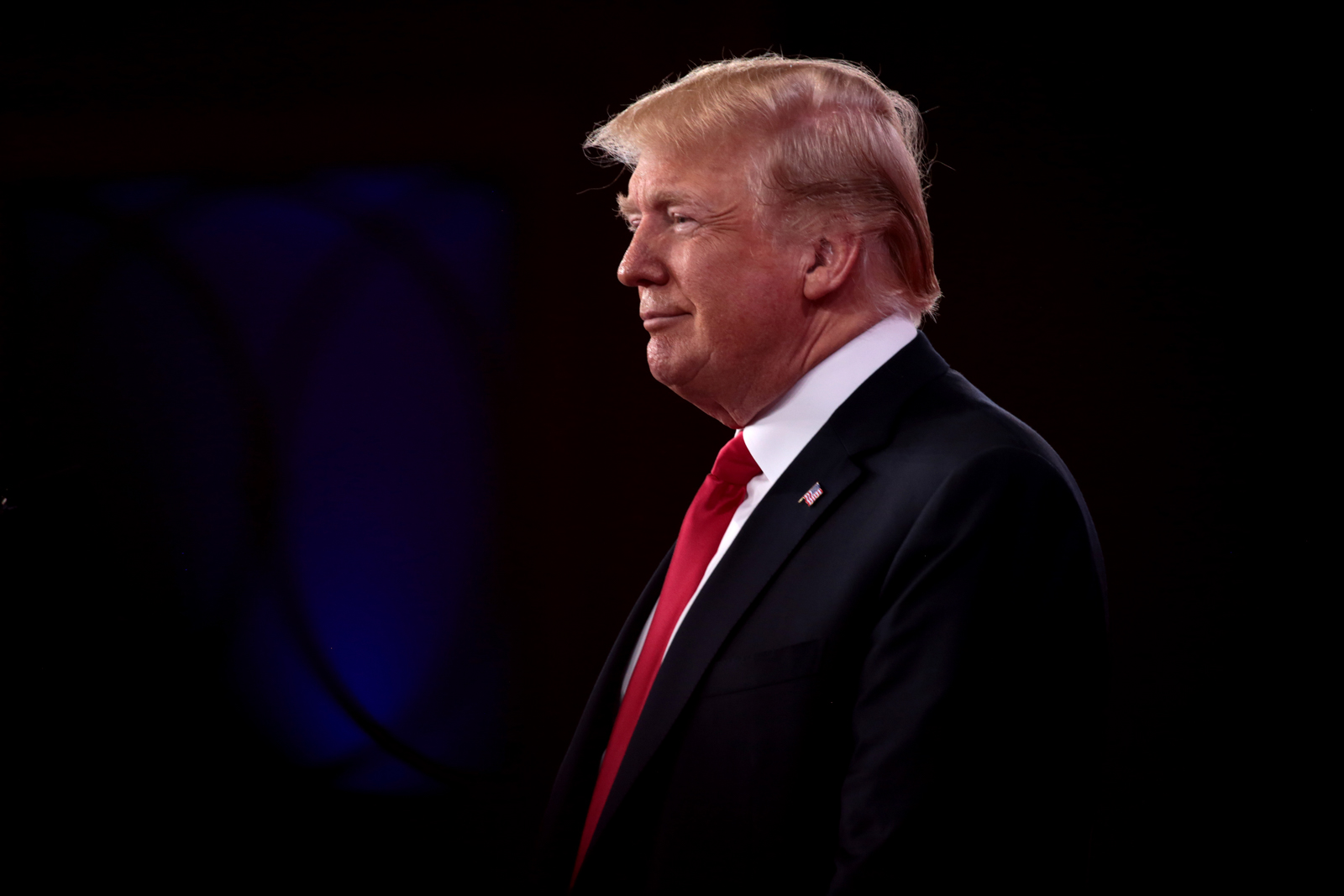 President Donald Trump said last week that he wanted to create an executive order that denied citizenship to those born in the United States whose parents were not citizens. (Creative Commons photo by Gage Skidmore)
Correction: The original version of this article incorrectly stated John Abughattas' parents sought asylum from the violence in Gaza Strip. In fact, they came from the West Bank
This post was updated Nov. 13 at 2:23 p.m.
UCLA students and faculty said President Donald Trump's proposal to abolish birthright citizenship could inflame anti-immigrant rhetoric and is most likely doomed to fail.
In an interview with Axios on HBO released Nov. 4, Trump said he would issue an executive order to void the right to citizenship for children of noncitizens born in the United States. This proposal has been met with disapproval from both the Republican and Democratic parties.
Lawyers and experts on the constitution argue that such an order would contradict the 14th Amendment, which guarantees that "All persons born or naturalized in the United States, and subject to the jurisdiction thereof, are citizens of the United States."
Adam Winkler, a professor at the UCLA School of Law and specialist in American constitutional law, said he thinks Trump does not have the authority to end birthright citizenship by executive order, legislation or anything short of a constitutional amendment.
He added that should Trump issue an executive order, it will likely be challenged in the courts before it could take effect.
"I don't think (the executive order) will be enforced at all," Winkler said.
However, Barry O'Neill, a political science professor, said it could be argued that illegal immigrants do not actually fall under U.S. jurisdiction because of the way the amendment is phrased, which would exclude them from being protected by the amendment.
John Abughattas, a fourth-year philosophy student, said he thinks the enforcement of an executive order of this magnitude would be cause for grave worry.
"I have undocumented friends and people that I care for very deeply. All my family are immigrants," he said. "So when I hear that sort of thing, it makes me worry for our safety."
Abughattas is a first-generation Palestinian-American whose parents were granted political asylum in 1995 from the sectarian violence in the West Bank. He was born in the U.S. in 1997, automatically becoming a citizen, before his parents were granted citizenship.
If Trump's executive order were in place then, Abughattas may not have been granted U.S. citizenship. Since Palestinians do not have a recognized sovereign government, Abughattas and his sisters would have been left stateless.
According to the Refugee Processing Center, the U.S. has accepted more than 3 million refugees since 1975, many of whom may be affected by Trump's executive order.
Madi Elder, financial director of Bruin Republicans, said the 14th Amendment originally had the sole purpose of giving former slaves citizenship and constitutional rights.
"Since the time of its passing, the meaning of this amendment has largely been misconstrued to apply to the children of illegal immigrants. … And as a result, crossing the border to have a child now serves as an incentive to gain citizenship," she said.
She said she thinks the executive order may not get suppressed by the courts because the Supreme Court has a conservative majority.
Winkler and O'Neill said they believe this to be highly unlikely, despite the Supreme Court's current conservative leanings.
The other path to repealing birthright citizenship available to the White House would be to attempt a constitutional amendment, which is a demanding two-stage process. In the first stage, both the House and Senate need to achieve a two-thirds majority for proposing the amendment. In the second stage, three-quarters of state legislatures need to ratify the amendment for it to then be adopted.
"The biggest hurdle would be at the congressional stage, not at the state stage," Winkler said. "I think there's no chance (that it would reach the state stage)."
He added that he thinks there is enough anti-immigrant sentiment in America that three-quarters of the states might agree with such an amendment.
Matt Benowitz, external vice president of Bruin Democrats, said he thinks that even a suppressed executive order will have the potential to cause damage.
"There are enough crazies out there who will use (Trump's proposal) as a catalyst to hurt people because they're the 'other,' because they're different," he said.
Benowitz added he thinks Trump's proposal for the executive order was part of an anti-immigrant push to pander to his conservative base before the midterm elections in November.
"(For the Republicans), there is no real moral ideology, it's just all about what (they) can do to exact self-preservation," Benowitz added.
Elder agreed that Trump's executive order may be a political move – quid pro quo for legislation on some other issue, such as the Deferred Action for Childhood Arrivals program.
"But we don't see this as only a political move or only a threat to get votes," Elder said. "We see this as one step towards a comprehensive immigration reform."
For Abughattas, however, this executive order is more than just political maneuvering. It is another form of the anti-immigrant sentiment he's experienced much of his life in the U.S.
But Abughattas said he believes that anti-immigration sentiment can be challenged with empathy.
"If you're just a human being and you hear a news story about children being separated from their families and put into camps and cages, it's just disgusting. You don't have to be an immigrant to empathize with that," he said.
He added that hearing about this mistreatment can leave a greater effect on immigrants.
"It cuts even deeper because then you have to worry whether that is going to happen to a family member of mine when they come over, … could that have happened to me?" he said.