Dashew Center fails to provide adequate, efficient support for international students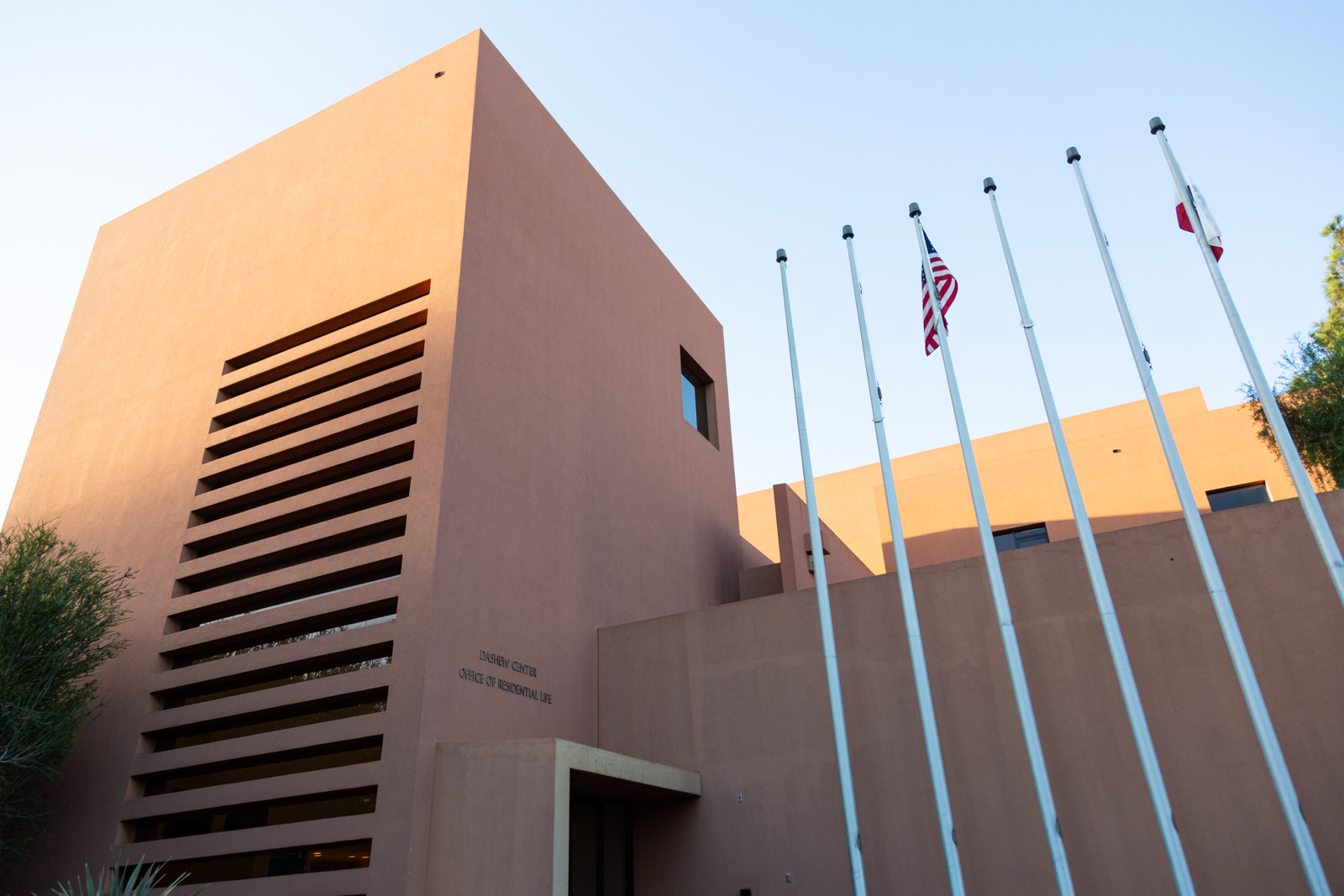 The Dashew Center is meant to provide assistance to international students. But many have reported issues with the center's services and receiving adequate help. (Daily Bruin file photo)
The Dashew Center for International Students and Scholars is supposed to be a haven for international students as they navigate a new country and culture, miles away from their friends, family and home.
Ironically, the center is perhaps the campus organization that most makes international students feel unwelcome and ostracized.
The Dashew Center is responsible for all international student affairs. It provides visa services, work permits and travel authorizations, and holds social events and curricular-training sessions to help international students get acquainted with life in Los Angeles.
However, many international students have found the center to be unreliable, its policies inconsistent, and its staff impolite and unhelpful. In addition, students often experience extended delays with their paperwork and other authorizations.
These issues force international students like myself to follow up, call and visit the center numerous times and wait for weeks to get an appointment just to accomplish something like getting a single document approved. This puts international students under unnecessary stress in an unknown land and can also cause them to miss important internship and travel-related deadlines.
Paperwork may seem a drab concern, but international students need to fill out a number of important documents to obtain work and travel authorizations, a driving license, a social security number and to check in when they first enter the country. While the Dashew Center is supposed to facilitate this process, many international students have complained of difficulties, including untimely paperwork processing and confusing policies while seeking the center's help. Some even feel the center is not taking their needs seriously.
Janani Jayesh, a third-year political science student, said she needed the Dashew Center's help with carrying out legal formalities to resolve passport issues. She booked an appointment with a counselor, but was told on arrival that there was no record of such an appointment. Jayesh said she waited in a crowded reception for a long time, until another counselor, who was in a rush to attend another appointment, spoke in passing to her – hardly the attention needed to handle passport-related concerns.
Such dumbfounding interactions not only cause delays, like in Jayesh's case, but also make international students feel alienated from the Dashew Center.
"International students already go through a lot of problems when they first come to study in a foreign country. A friendly and welcoming resource on campus is really important," Jayesh said. "Clearly, the Dashew Center is not that resource."
Students have also had trouble contacting the center for help. Moises Mizrachi, a third-year communication and international development studies student, said he tries to avoid using the center's services as he finds it impossible to get through to the center with a phone call.
"Even if they answer, it takes weeks on end to get an appointment and the counselors are unaccommodating and unapproachable," Mizrachi said. "The staff is also uninformed and disrespectful when you ask additional questions."
Other students have voiced similar complaints. Sahej Verma, a third-year global studies student, said he has had to wait extended periods of time to hear back from the center, resulting in major delays in getting his needed paperwork signed and approved.
The Dashew Center and UCLA Media Relations declined several requests for comment.
International students seeking the Dashew Center's help have also said counselors often provide contradictory information about the same issue and seem to have no consensus on the kind of paperwork that can and cannot be authorized. While certain counselors approve certain internship and job offer letters, others refuse to authorize the same for practical training purposes, which is perhaps a result of the center's inconsistent policies and lack of internal communication.
I myself faced this problem several times. I submitted a number of documents to the center this summer to process my curricular practical training for an internship. I did not hear back from the center for weeks. When I sought an update, I was told there was no record of my submission of the documents, and that it was my fault there was nothing the center's staff could do to help. The next day, however, I received an email from a counselor telling me that my documents had been found.
That is quite a way to treat an international student on campus.
It is clear the Dashew Center is in need of reform. From the outside, the center seems understaffed and lacking in cogent internal communication. Dashew Center needs to ensure its employees are trained to adequately handle students' concerns so they can cater to the needs of the international student population.
Some may argue the Dashew Center has to attend to the needs of hundreds of international students every day, which makes it difficult for it to address students' needs quickly. By extension, it becomes international students' responsibility to ensure their needs are met in time. However, the center is solely present to assist international students in any way possible. By employing unhelpful staff members who fail to provide for the international student population in a timely and welcoming manner, the center only disheartens international students.
UCLA advertises the Dashew Center as a gateway for international students to become a part of the UCLA community. International students, though, see it as anything but that.
Bhatia is an Opinion columnist.
Bhatia is an Opinion columnist.