The Quad: Applying for impacted majors may be difficult, allows students to reflect on passion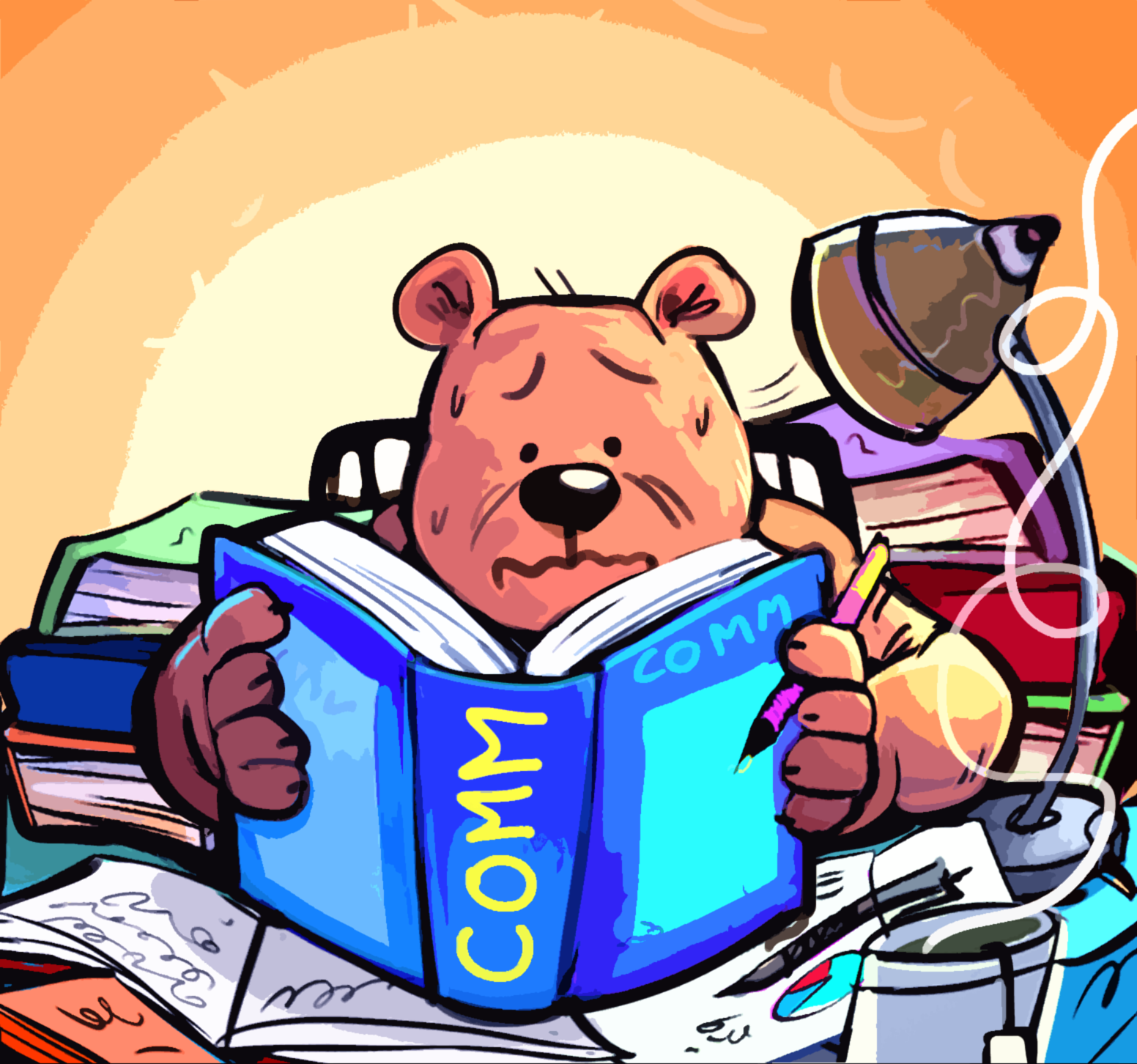 (Juliette Le Saint/Daily Bruin senior staff)
We all remember the stressful experience of applying to college. Writing personal statements, requesting transcripts, consolidating extracurriculars – the list goes on.
But for a few majors on UCLA's campus, the applications continue.
Students who plan on majoring in studies like communication or human biology and society, must apply into the major before they can officially join the program. These impacted majors, or majors that have more students interested than spots available, have competitive application processes that students may find daunting and mysterious. Thankfully, students and faculty involved in such majors are willing to offer insights into their personal experiences.
The human biology and society major is extremely popular at UCLA, making it challenging to join. Rob Carter, a third-year student in the major, said he feels it's particularly competitive because the major explores a combination of fields that aren't usually studied together.
"It's a very progressive and fluid new major based on science that is currently developing," Carter said.
This major gives students the opportunity to analyze science in the context of the human interactions behind it. Carter, who ultimately aims to become a doctor, said he feels the program is teaching him how to interact with future patients and interpret science in a new way.
This uncommon course of study isn't the only thing that makes acceptance into the program difficult. Katie Mann, a third-year human biology and society student, added the competitiveness stems from the department's relatively small size. To show potential for success, Mann and Carter agree it's crucial to spend the first two years demonstrating interest and passion for the major.
"I reflected on why I wanted to be in the major in the first place. Then I demonstrated those interests through what I did as a student and a member of the UCLA community," Carter said. "I tried to translate what the major stands for into what I did on and off campus."
While the application accounts for grades, it also includes a personal statement section. Carter said filling out the application, particularly the written portion, made him realize how much work he had put into preparing.
"It was very open-ended," Carter said. "But that gave me the opportunity to shape the way I advocated for myself and the way I wanted my application to stand out."
Mann said she felt the application's open-endedness made certain questions difficult to answer but chose to write about a meaningful experience and how it made her a qualified candidate for the major.
The communication major follows a similar process, requiring students to apply to be in the major. The application is due in June every year, said Pia Svenson, the undergraduate advisor for the Department of Communication. The application features two short answer questions, which Svenson said aim to help the department get to know the student.
"This gives students the opportunity to explain why they would be a good fit in the major and to talk about their leadership, diversity and obstacles," Svenson said.
To apply, students must have completed 45 UCLA letter-graded units, with a minimum of two classes from the major – one of which must be Communication Studies 10. While this may seem like a lot to complete in one year, Svenson said units from summer session A can also be taken into consideration.
Kirsten Skead, a second-year communication student, said the unit requirement is something students must be cognizant of. After hearing about other students who missed the mark by just a couple of units, she took four classes during certain quarters in order to ensure she would have just the right amount.
The period of time prior to applying is crucial. Skead said taking classes within the major was extremely helpful in confirming her interest in communication and in writing a better application.
Like any other major, some classes are more difficult than others. Students should research various classes and professors when choosing their courses because GPA plays a key role in the selection process. The admissions committee is comprised of faculty who decide which candidates are selected based on academic achievement, Svenson said.
"Let your grades do the talking," Svenson said. "Success in the major requirements is really important."
The communication department is relatively small, which tends to make it more competitive, Svenson said. However, Skead also feels the major is so competitive because the classes are really interesting. Additionally, those who would like to pursue careers in entertainment and public relations consider the communication major to be a stepping stone for their career. The large media presence in Los Angeles makes the major very relevant, Skead said.
"Interacting with other people is inescapable no matter what you do, so it will always be a popular major," Skead said.
Svenson said she finds many students have the misconception they need to major in communication studies to work in entertainment. However, she also said students can work in entertainment, marketing and advertisement regardless of their major so they shouldn't feel discouraged if they aren't accepted. She added the Undergraduate Communication Association is a great resource for students who aren't communication students but want to be exposed to the fields many communication students pursue after college.
Utilizing your resources and consulting the departmental advisors as to how one should best prepare can be extremely beneficial. Regardless of the major, students agree that if you don't get into your major of choice, you will always be able to find another course of study you will enjoy. Svenson said interested students should just try their hardest, and if it doesn't work out, it will be okay.
"At the end of the day, you are still graduating from UCLA – and that's what people will see," she said.