Submission: Marshall Tuck's track record proves him unfit as state superintendent candidate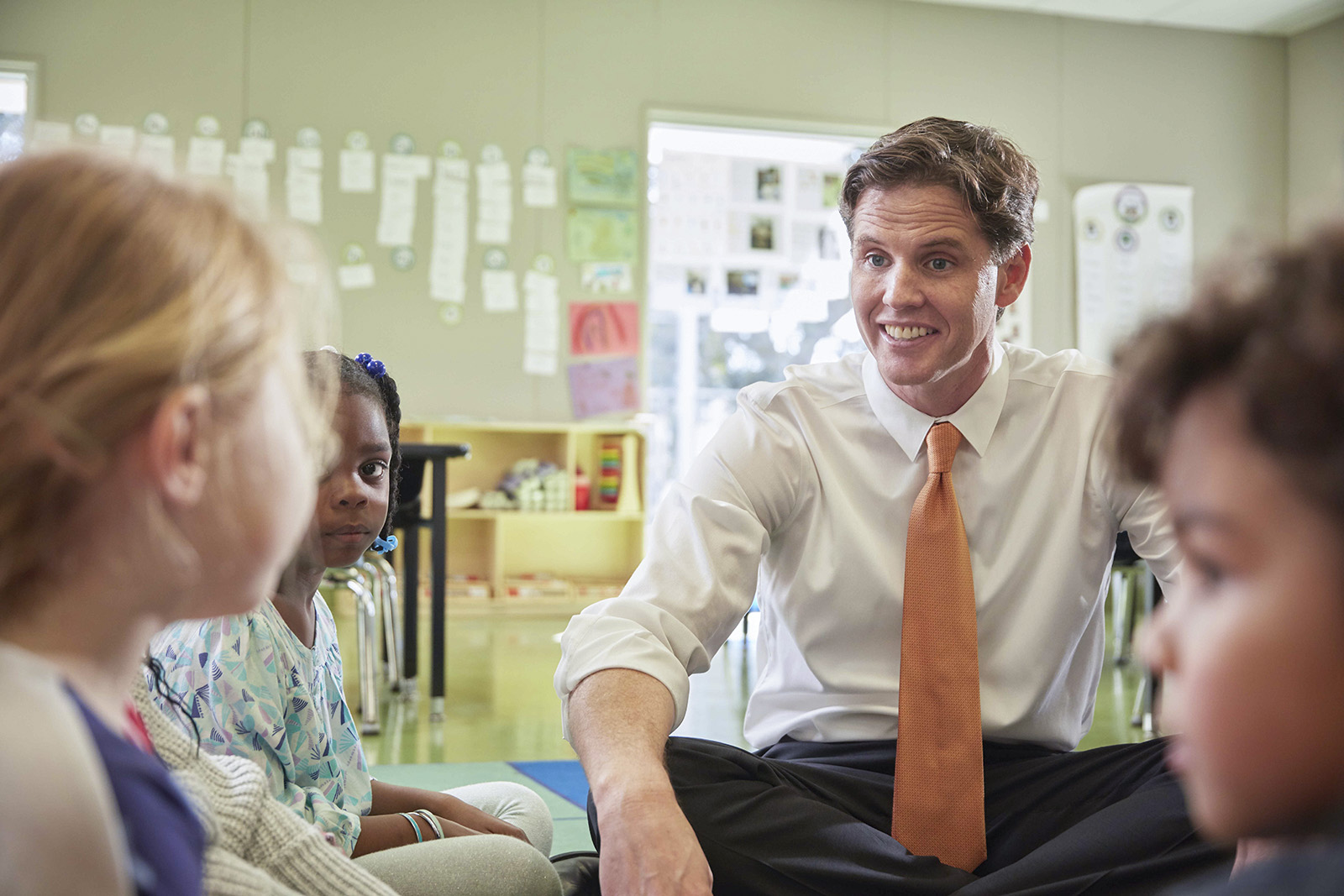 Marshall Tuck's record shows he is bad for California schools and proves that he is definitely not what California needs in a state superintendent. The state's voters must elect his opponent Tony Thurmond instead. (Photo courtesy of Andrew Blumenfeld/Wikimedia Creative Commons)
Correction: The original version of this article misspelled Robert D. Skeels' name.
This post was updated Oct. 29 at 12:30 p.m.
Business banker Marshall Tuck is running for California superintendent of public instruction again. He's backed by ideologically charged billionaires – several of whom supported reactionary measures like 2008's Proposition 8, which would have banned gay marriage in California. With Tuck having nearly unlimited funding, voters will be deluged with his messaging. There'll be plenty of unsubstantiated claims that he ran successful schools.
Those ads won't reveal the truth about Tuck's record. There'll be no mention that, when he ran the Green Dot Public Schools, one of his high schools "achieved" the dubious distinction of back-to-back years of zero students scoring proficient on the mathematics portion of the California State University entrance examination. There won't be discussion of how, under Tuck, one Partnership for Los Angeles Schools' high school went five years without achieving even 20 percent of students scoring proficient on either the mathematics or the English portion of those same CSU exams.
Five years.
These awful proficiency rates were reflected in SAT scores as well. Under Tuck's watch, the schools he managed were year after year among the lowest scorers on the SAT in Los Angeles.
Tuck's record of terrible academic results isn't his only issue that will be obscured as election season ramps up. His abject treatment of students of color is something he works hard to hide, in a fashion similar to his contemporary counterparts Tom Horne and John Huppenthal, former state superintendents of public instruction at Arizona.
Using their positions of authority, Tuck, Horne and Huppenthal closed down popular and valuable ethnic studies programs. Tuck did so at PLAS schools like Santee Education Complex when he was the school system's CEO. The other two did it while they were in office.
But Tuck went a step further: He also restricted and shuttered heritage language programs and dual language immersion programs.
These important language programs were well-regarded and research-driven. The closure of and restrictions on the language program were so egregious that the Mexican American Legal Defense and Educational Fund and Public Counsel Law Center jointly filed a uniform complaint on behalf of the families whose civil rights Tuck violated. Tuck also closed down other critical programs including Los Angeles' program on health education.
In the end, after a long battle, Horne's and Huppenthal's attacks on students of color by eliminating ethnic studies in Arizona were defeated in court. The judge's opinion noted that the two were "capitalizing on race-based fears." Both politicians later found themselves voted out of office.
Tuck, whose record mirrors those of Horne and Huppenthal, has values that are starkly different from California's. In 2016, in contradiction to his penchant for opposing bilingualism, Californian voters passed Proposition 58, which re-established bilingualism as mainstream. Furthermore, school districts have been passing resolutions instituting ethnic studies programs. On the state level, advances for ethnic studies such as 2016's Assembly Bill 2016, which was intended to help develop a curriculum for ethnic studies in California high schools, have proven that Californians don't share Tuck's aversion to programs that celebrate diversity and encourage our youth to explore their history.
Defeating Horne's and Huppenthal's attacks on students of color required protracted court battles. Californians can avoid these same problems by rejecting Tuck and his policies.
In the current political atmosphere, in which bigotry and ethnocentrism must be opposed at every turn, Californians should send a powerful message in support of our students. We can do that by electing Tuck's opposition, Tony Thurmond.
Skeels is an education researcher. He received a bachelor's degree in classical civilization from UCLA and a J.D. from Peoples College of Law.