Transparency would help UC quell concerns about its admissions policies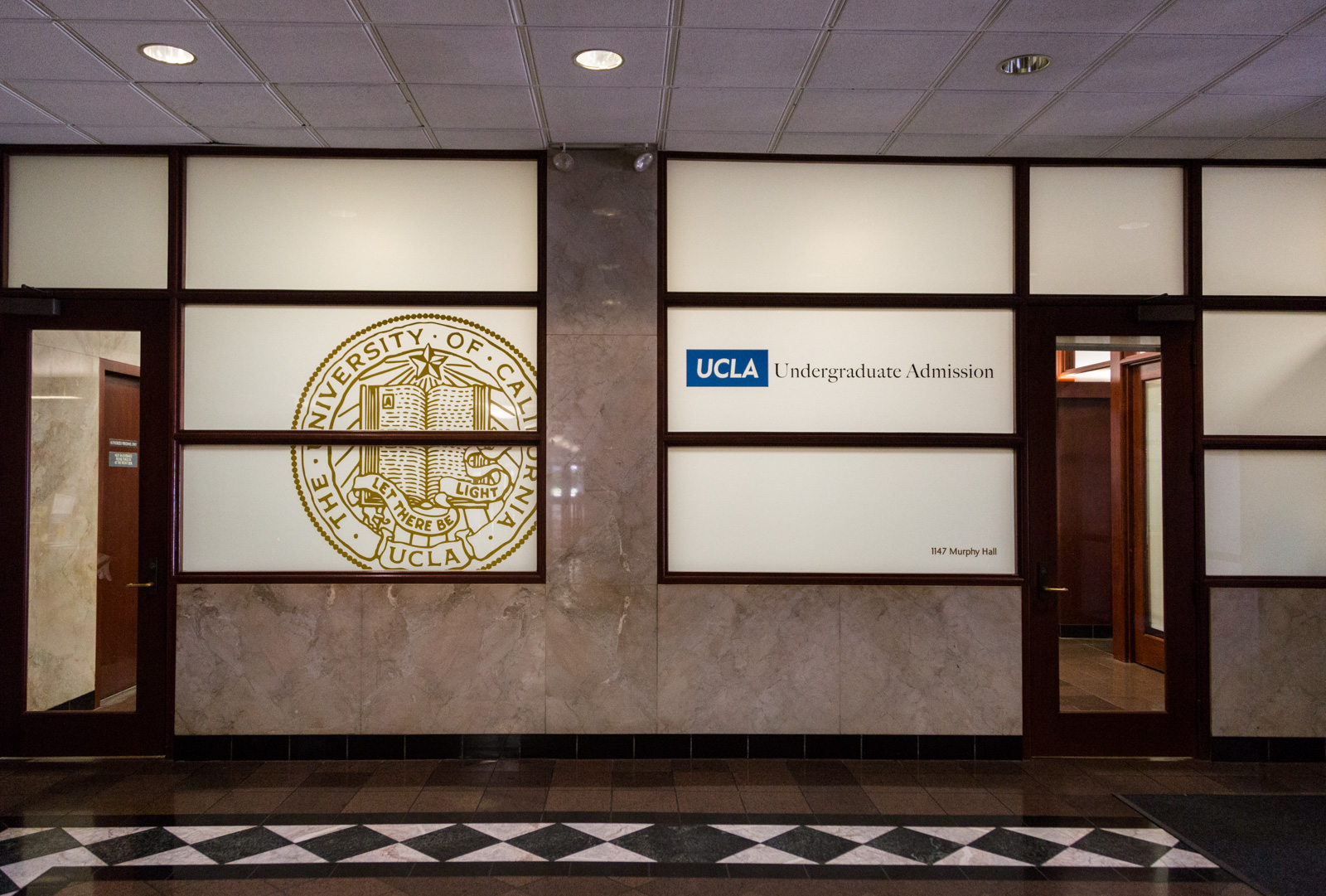 The University of California hasn't been transparent about its admissions process. But it should be in order to quell concerns that it's been violating a state law against affirmative action. (Amy Dixon/Photo editor)
This post was updated Oct. 22 at 1:53 p.m.
College admission policies have always been shrouded in secrecy. Transparency, however, might eventually become the new norm.
Thanks to a lawsuit filed by opponents of affirmative action, Harvard University will soon be forced to reveal the inner workings of its admissions regime, especially as it relates to the consideration of race in admissions decisions. The lawsuit alleges that Harvard has systematically discriminated against Asian-American applicants by assigning them lower "personal ratings" in interviews and discounting their academic achievements throughout the often opaque admissions process.
Regardless of how the case turns out, it is worth celebrating that the curtain has finally been pulled back on Harvard's possibly discriminatory admissions process. For the first time, the public is going to get a glimpse of how one of the world's most prestigious private universities treats its applicants.
What remains to be seen is how long it will take for the world's most prestigious public university to be placed under the microscope.
Unlike Harvard, the University of California has not been forced to make its admissions process completely transparent, which is surprising given its history as the focal point of national debate on affirmative action. The UC should take heed of the lawsuit against Harvard and release its admissions data to quell concerns about the legality of its admissions policies.
In 1996, California voters ratified Proposition 209, which barred state institutions from considering race, ethnicity and sex in hiring and admissions decisions. While the ballot proposition affected nearly every aspect of state business, nowhere has it been more consequential than in higher education. In fact, the University was a party to the landmark case of Regents of the University of California v. Bakke, in which the Supreme Court invalidated the University's use of racial quotas in admissions. Given this history, there is every reason to believe Proposition 209's passage challenged the UC's way of doing things.
That is to say, the proposition's enormous impact on the UC system may well have given rise to widespread efforts to resist both its letter and spirit in the 22 years since its enactment. In fact, Charles Geshekter, a professor emeritus at California State University, Chico, noted no official in either the CSU or UC system has explicitly pledged to implement Proposition 209 or to discipline any employee who violates its dictates.
The possibility that the UC is covertly resisting Proposition 209 warrants a serious inquiry because of the delicate legal issues involved. Only admissions transparency can put these serious allegations to rest.
Regardless of Proposition 209's controversial nature, it embodies the will of a solid majority of California voters and has consistently passed judicial muster. The proposition passed with approximately 55 percent of the vote in 1996, a healthy amount of support for such a contentious measure. In addition, the California Supreme Court upheld Proposition 209's constitutionality in 2010, and a federal appeals court did so again in 2012.
But it is very possible the proposition has not been fully embraced by higher education in California. In fact, Richard Sander, a professor at UCLA School of Law, has said UC administrators discussed various ways to evade Proposition 209's requirements in the aftermath of its passage. Specifically, Sander said administrators did not contemplate serious reform but instead gamed out the possibilities of being caught violating the proposition's mandate. In addition, Heather Mac Donald, an outspoken conservative academic, asserted Robert Berdahl, a former UC Berkeley chancellor, openly instructed faculty to disobey Proposition 209's requirements.
If these accounts are true, the UC has demonstrated contempt for state law on affirmative action. That is concerning because it not only hurts the University's credibility but also indicates a lack of respect for the will of the taxpayers it serves. To remedy this situation, the University must do voluntarily what Harvard has been forced to do: release its admissions data so the public can ascertain the UC's compliance with Proposition 209. In the end, only transparency will put these accusations to rest.
For its part, the University claims that it adheres to Proposition 209. Danielle Smith, a spokesperson for the UC Office of the President, denied that the UC engages in illegal affirmative action.
"While working within the restrictions created by Proposition 209, the University employs a number of race-neutral approaches to increase diversity," Smith said in a statement.
Of course, the University is entitled to the benefit of the doubt. But its lack of admissions transparency only serves to make it even more vulnerable to well-founded criticism and will damage its reputation in the long run.
Some will undoubtedly argue that allowing the UC to systematically evade the dictates of Proposition 209 is the only way to ensure that students of color are represented on University campuses. However, Proposition 209 has had little actual effect on black and Hispanic student representation at UCLA. In fact, Sander noted in The Atlantic that Proposition 209 did not appreciably reduce the number of black and Hispanic undergraduate students receiving degrees at UCLA five years after its implementation.
But hiding admissions policies behind a curtain will not increase diversity on UC campuses. Ramping up outreach to well-qualified minority students will.
Continued silence and evasion would only worsen the perception of the UC's culpability. After all, if the University has nothing to hide, it has nothing to fear from a bit more transparency.
Bleveans is an Opinion columnist and a staff representative on the Daily Bruin Editorial Board.
Bleveans is an Opinion columnist and a staff representative on the Daily Bruin Editorial Board.