LA City Council may adopt amendment simplifying zoning regulations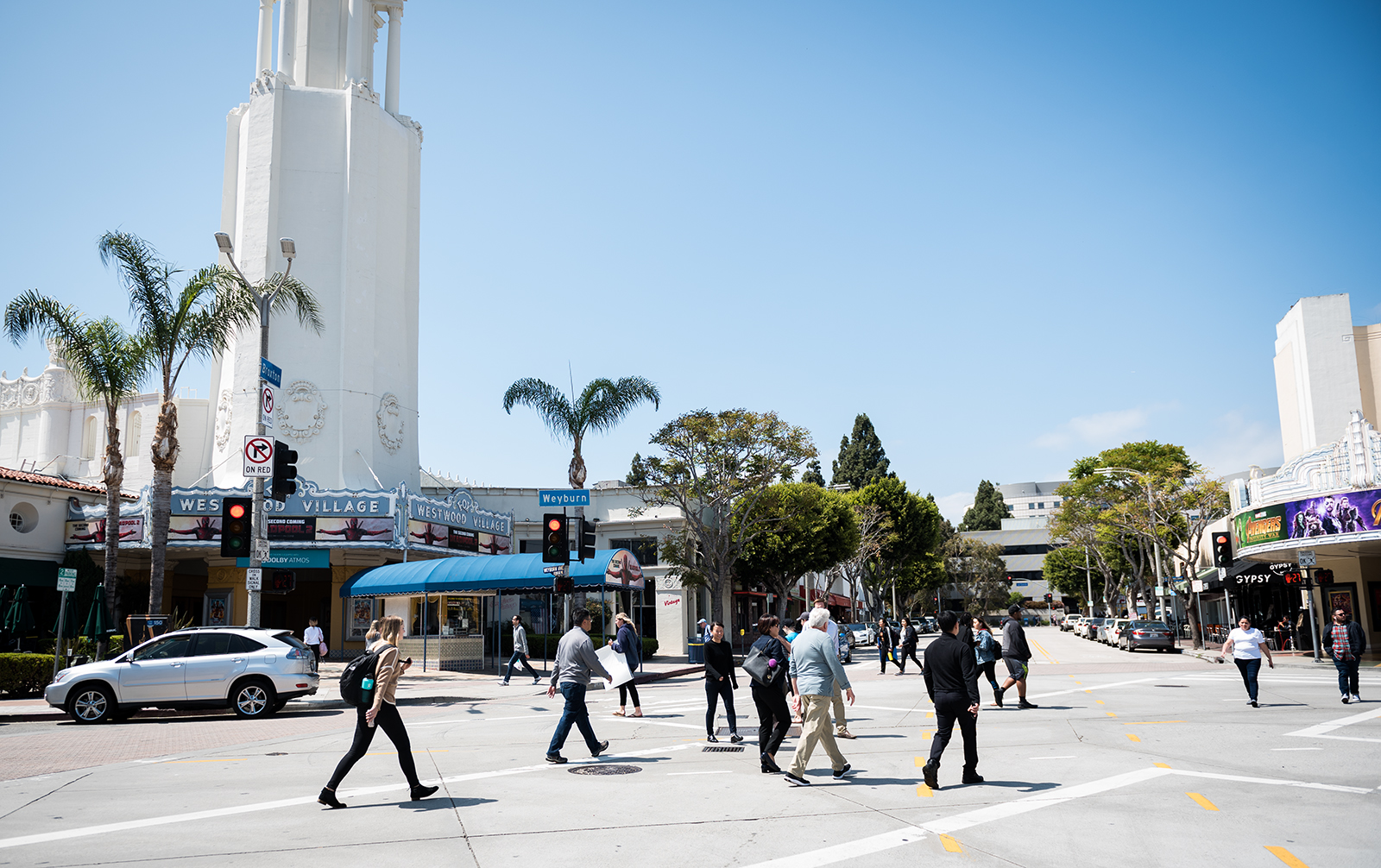 An amendment to the zoning section of the Los Angeles Municipal Code may make it easier for land developers to apply for a land use permit in places like Westwood. (Axel Lopez/Assistant Photo editor)
Land developers in Westwood may have an easier time applying for a land use permit if a new amendment is adopted by the Los Angeles City Council.
The Processes and Procedures Ordinance, an amendment to the zoning section of the Los Angeles Municipal Code, proposes changes that standardize the approval process for individual development projects in LA without changing current zoning regulations.
Zoning regulations dictate how developers can use land in specific geographic areas.
The ordinance was approved by the City Planning Commission on Thursday and is part of a larger effort to provide an accessible, transparent and predictable zoning code.
The ordinance consolidates over 100 project review processes down to about 50 processes and integrates them into one section as opposed to being scattered throughout many sections of the current zoning code.
Lauren Alba, media specialist for the Department of City Planning, said the current zoning code can be confusing because it contains some inconsistencies and has many project review processes that are almost identical.
Alba said the amendment outlines in clear language how the Department of City Planning considers land use proposals, and how to navigate the review process. Before, the process for getting approved was not as clear.
Alba said the ordinance creates a standard template of the approval process such that each section in one review process corresponds to the same step in another review process. Alba said color-coded flowcharts were added into the zoning code as a guide.
Given these amendments to the zoning code, a developer in Westwood will find it easier to navigate the zoning code and the approval process for their land use proposal.
Alba added individuals and entities can provide input on a project application as soon as the project proposal is made public. Alba added neighborhood councils are directly informed about new project applications in order to give time to provide a public forum for discussion.
Kim Christensen, Land Use Committee member for the Westside Neighborhood Council, said the WNC is concerned that neighborhood councils are not given enough time to review project applications and incorporate them into their agendas given the proposed notification timeline.
Christensen said the new ordinance specifies that decision-making bodies must inform the public by mail or newspaper publication about a public hearing on a project 21 days prior to the hearing. Christensen said neighborhood councils are informed prior to the general public but said this timing is not enough for certain proposals.
Craig Lawson, President of Craig Lawson & Co. Land Use Consultants, said the zoning code is very complex and in some cases, contradictory. Lawson said this is a result of an old code that has been updated hundreds of times with updates sometimes creating conflicts as opposed to solving problems.
Lawson said he thinks the zoning code update is needed but said he thinks the approval process will remain complicated even after the update.
The ordinance is awaiting approval by the Planning Land Use Management Committee and the City Council.
If approved, this will be the first complete update since 1946.