Accessibility, affordability would incentivize students to use public transport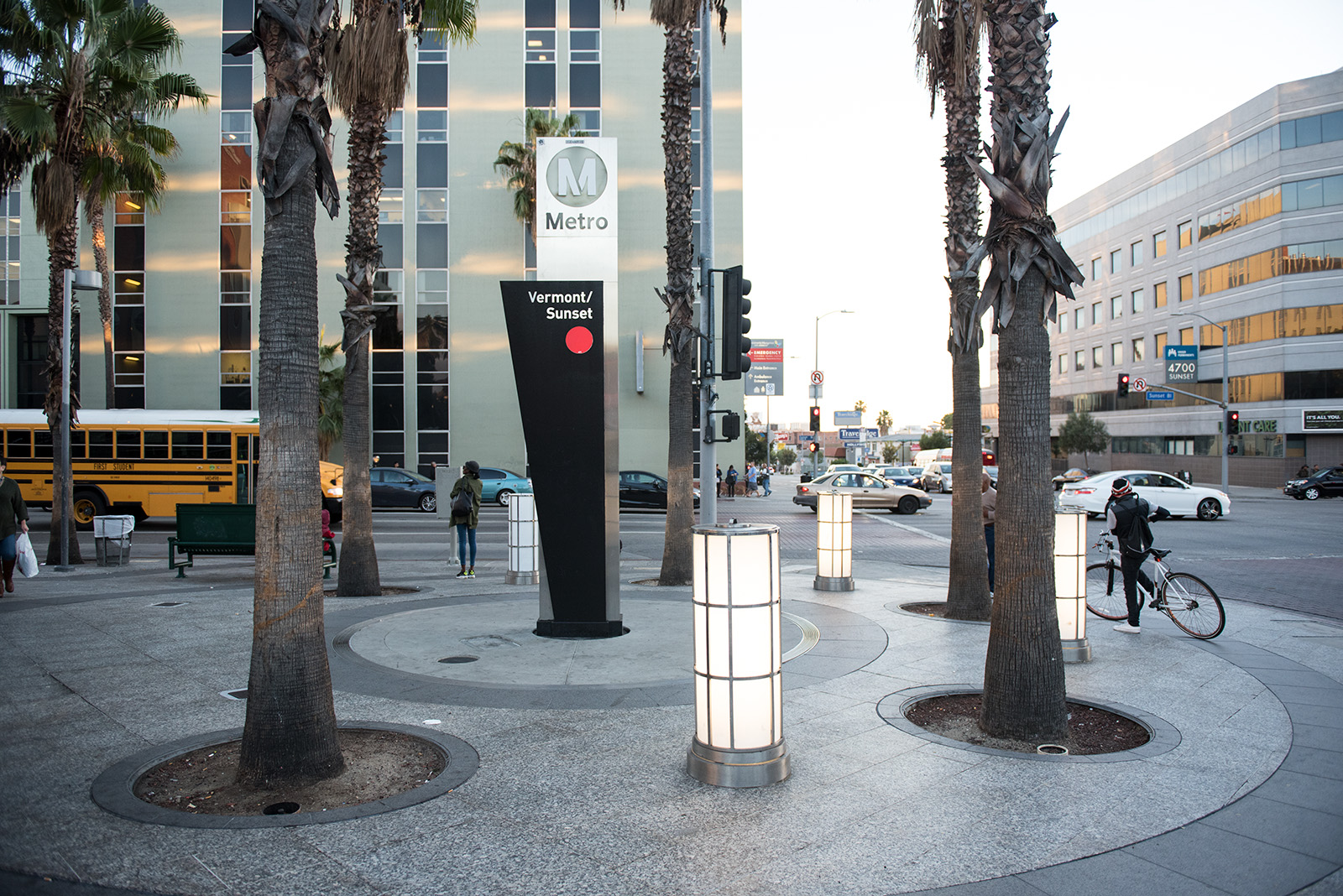 Cities like Berlin offer students free access to an easily usable system of public transportation. Los Angeles should make its public transportation easier to use and take steps to make it more accessible to students in the city. (Axel Lopez/Assistant Photo editor)
October 14, 2018 11:02 pm
Correction: The original version of this article incorrectly stated the cheapest public transit pass costs $145. In fact, the cheapest public transit pass costs between $72 and $77.
This post was updated Oct. 15 at 1:11 p.m.
Los Angeles transit sucks.
After only two years in LA, I've come to realize a fundamental truth: If you want to get anywhere in the city on time, you'd better Uber and better budget a good amount of time to get through traffic.
When I moved to Berlin for five months to study abroad, I knew my travels would be full of novel and exciting experiences. But I never thought an hourlong ride on Berlin's subway U-Bahn would blow my mind.
The stereotype is true: If the timetable says 8:03 a.m., you could bet your life on the fact that your bus or subway will roll up and collect you at exactly 8:03 a.m., if not a minute earlier.
European public transportation certainly has a reputation for being developed and rapid. But the Berlin transit network takes it even further, leaving cities like LA in the dust by offering a simple, one-ticket system that incentivizes students to hop on board.
In Berlin, you can take any number of transit options included in one ticket that comes discounted for students and can be purchased on any tram or at any station in the city. Public transportation problems persist in nearly every city, but some have handled it much better than others. Berliners seem to be experts, and LA can take a lesson from them – especially when it comes to investing in incentives for students to begin using transit systems.
The story of successful transportation in Berlin goes all the way back to 1929, when Ernst Reuter, the Berlin city councilor at the time, condensed the competing transport agencies into one public and accessible service: originally Berliner Verkehrs-AG and later Berliner Verkehrsbetriebe.
After Berlin was divided following the end of World War II, East Berlin developed its own system in 1949 called VEB Kombinat Berliner Verkehrsbetriebe. This second system was later reunited with West Berlin's system in 1992 and is now part of the citywide BVG map. BVG, which turned public in 1994, consists of subways, trams and buses.
On the other hand, Angelenos have been dissatisfied with their transit as far back as the 1910s, when the city refused to approve various plans for improvement and development, opting instead to support the development of freeways and thus, a dependency on automobiles that persists today. In 1925, LA was home to the largest trolley network in the world. In fact, during its peak in the same year, the Los Angeles Railway operated 742 streetcars and 650 miles of track.
Now, LA Metro struggles to connect the entire city and still has trouble getting Angelenos out of their cars.
Despite these setbacks, LA could learn from its European counterpart: Incentives work. In Berlin, most students ride free on all the BVG lines, regardless of distance. This lets them travel throughout the city with any combination of transit lines. Under the semester ticket, most students are automatically able to ride all forms of public transit in various zones of the city free of charge just by carrying a university ID.
To many Bruins, this probably sounds like transit heaven. UCLA's cheapest quarter-long, Metro public transit pass costs more than $70, and the cheapest LA Department of Transportation's quarterly pass it offers costs a steep $145, even with the university's 40 percent discount. While other services through UCLA Transportation exist, they are mainly geared at getting students to and from campus, rather than enabling them to explore their city. Even UCLA seems to acknowledge that public transport just doesn't seem to meet students' demands, given how it partnered with Uber and Lyft to offer students flat rates on short trips in the surrounding area.
Moreover, Angelenos can't purchase a TAP card on a subway or a tram. They are only available in some Metro stations and at various vendors in the city. And not all LA buses accept the TAP card used by Metro lines. The barriers of entry are clearly high for public transportation in LA.
It's important the city address this and focus on getting students on Metro lines. Increasing the accessibility of transit lines will help create a future in which people use the transportation and are invested in its improvement.
Certainly, it seems impossible for LA to ever compete with the almost-perfect transit systems in bustling cities like Berlin, New York, et cetera. But affordability and accessibility are major problems: If you can't take the bus or you don't live close enough to the stops, your options are severely limited to owning a car, subscribing to services like Zipcar or calling an Uber, Lyft or taxi. A simpler fix might be incentivizing riding the transit by providing subsidies or discounts for Angelenos and giving us actual opportunities to purchase more economical tickets.
LA might never be able to boast of a beautifully streamlined route map. But it could at least be proud of the fact that it doesn't drain the savings of its students.