UCLA Academic Counseling fails to meet transfer students' needs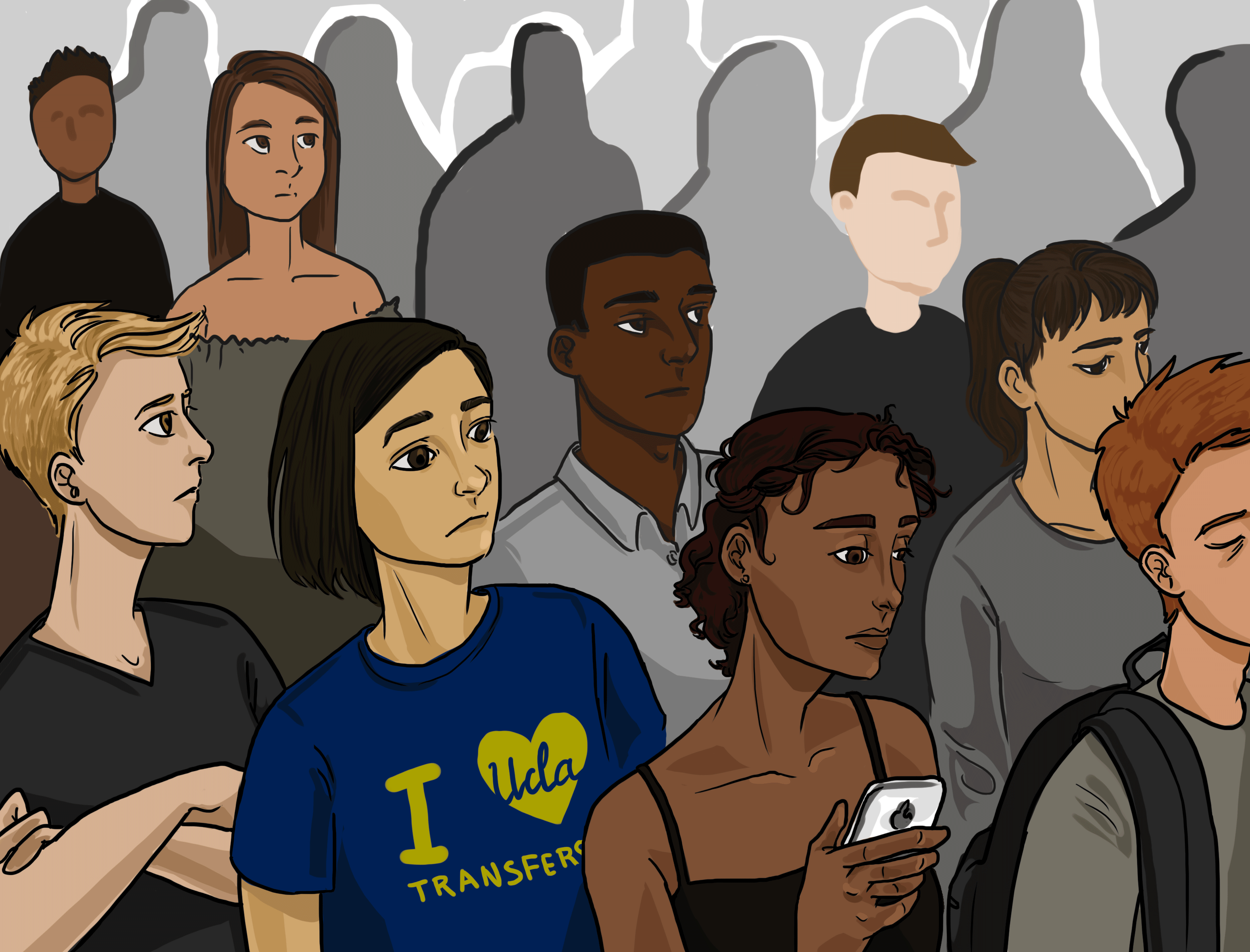 A college counselor's advice can make or break your academic career. But at UCLA, you'll probably break down before you even get to their office.
At least, if you're a transfer student.
Most community college students dream of the day they finally transfer to a four-year university. We spend long hours in our counselors' offices asking which classes will transfer over, what extracurriculars will look best on our applications and where we should apply.
We never expect to miss those days. But the reality of transferring isn't quite as idealistic as students might expect.
UCLA's academic counseling unit can take some of the blame for that.
Academic Counseling is confusing at first glance. There are multiple departments: College Academic Counseling, Academic Advancement Program and the College Honors Program. Each of these departments has its own set of counselors and people you have to go through to get an appointment – and it takes time to navigate this bureaucracy.
Time isn't a luxury for transfer students, though.
It's clear from the start that for a transfer Bruin, two years at UCLA would be jam-packed with finishing up all the things necessary for walking out with a diploma. Students have to determine their major requirements, what petitions they need to fill out and which courses they need to take to ensure they don't stay extra quarters.
The last thing you need is a long line at the counselor's office when you have a lot of critical academic questions to ask and a packed class schedule.
The academic counseling department is meant to be a one-stop shop for all students, including those who are working on a traditional four-year education. Whether it be applying for a double major or trying to fit in a minor, transfer students have to go through the same congested counseling pipeline as everyone else to get the academic advice they need.
But transfers only have six quarters, not counting the summers, if they want to graduate on time. Whatever doubts they may have about their majors or future career paths must be resolved within a small window of time. At the same time, they have to make sure they're getting the most out of their UCLA experience – academically and socially.
That's currently a more painful process than it needs to be.
Max Aliprandi, a fourth-year anthropology student and transfer student, said transfer students who want to double major have to act quickly, despite counselors not telling them that early on.
"It's like 'Oh it's too late, you had to declare that six months ago,'" he said. "I think if that's going to be the case, that should be communicated more (to students)."
On top of that, transfer students have to figure out how to navigate a new campus with new rules. While many freshmen will be able to learn this information over time, transfers have to learn it as quickly as they can so they don't fall behind.
Problems like these are exactly why counselors exist. UCLA's academic counselors aren't always equipped to properly advise transfer students, though. I and other transfer Bruins have had counselors not clearly communicate which of our units transferred or what graduation requirements we had yet to fulfill. And the advice transfers do get is often generic and doesn't acknowledge how they have to make decisions quickly.
For example, Christian Hernandez, a fourth-year human society and biology student and transfer mentor, said he feels there are some people in the AAP counseling unit who might not be well-versed in the nuances of being a transfer student.
"There were certain aspects of the encounter or the engagement that sort of made me wonder whether or not (my AAP counselor) was proficient in dealing with transfer-related issues," he said.
Hernandez instead mostly relies on his departmental counselors for academic counseling and advice for transfer students in the major.
The problem is academic counselors, not department advisers, are supposed to answer technical questions about degree progress. Transfers may be wondering which of their units transferred over, what requirements are left to fulfill or when they'll be able to graduate. These kinds of questions need clear answers quickly, but the long wait and lackluster advice often leave students confused and on their own.
Katherine Alvarado, a UCLA spokesperson, said there are no transfer-specific academic counselors within the university, but that the Transfer Student Center works with each counseling unit to ensure staff understands the challenges transfer students encounter as they transition to UCLA and try to graduate on time.
Drop-in counseling hours may help to quell any difficulty in making appointments, but those measly 15 minutes do nothing to solve any difficult questions transfers may have. Do you need to plan out your next quarter? Are you considering switching majors? Good luck trying to fit all your questions about your immediate career future into 15 minutes.
And while the Transfer Student Center provides resources for transfer students, it can't exactly do much about the high demand for counselors. Sure, it can hold events that address concerns about academics and transitioning, but the center isn't a substitute for counseling. Even if it organized drop-in hours, it would recreate the same problems in the counseling office: long lines and the risk of generic advice.
Transfer students may have looked forward to the day they finally got to UCLA, but once they're here, they can find themselves longing for the days when they had easy access to their community college counselors.
Sure, those counselors didn't have all the answers. But at least they had the time to see you.
Gasparyan was an assistant Opinion editor from 2018-2019. She previously contributed as an opinion columnist for the section and writes about issues surrounding gender equity and student life.
Gasparyan was an assistant Opinion editor from 2018-2019. She previously contributed as an opinion columnist for the section and writes about issues surrounding gender equity and student life.