Temporary West LA housing facility to open doors to homeless veterans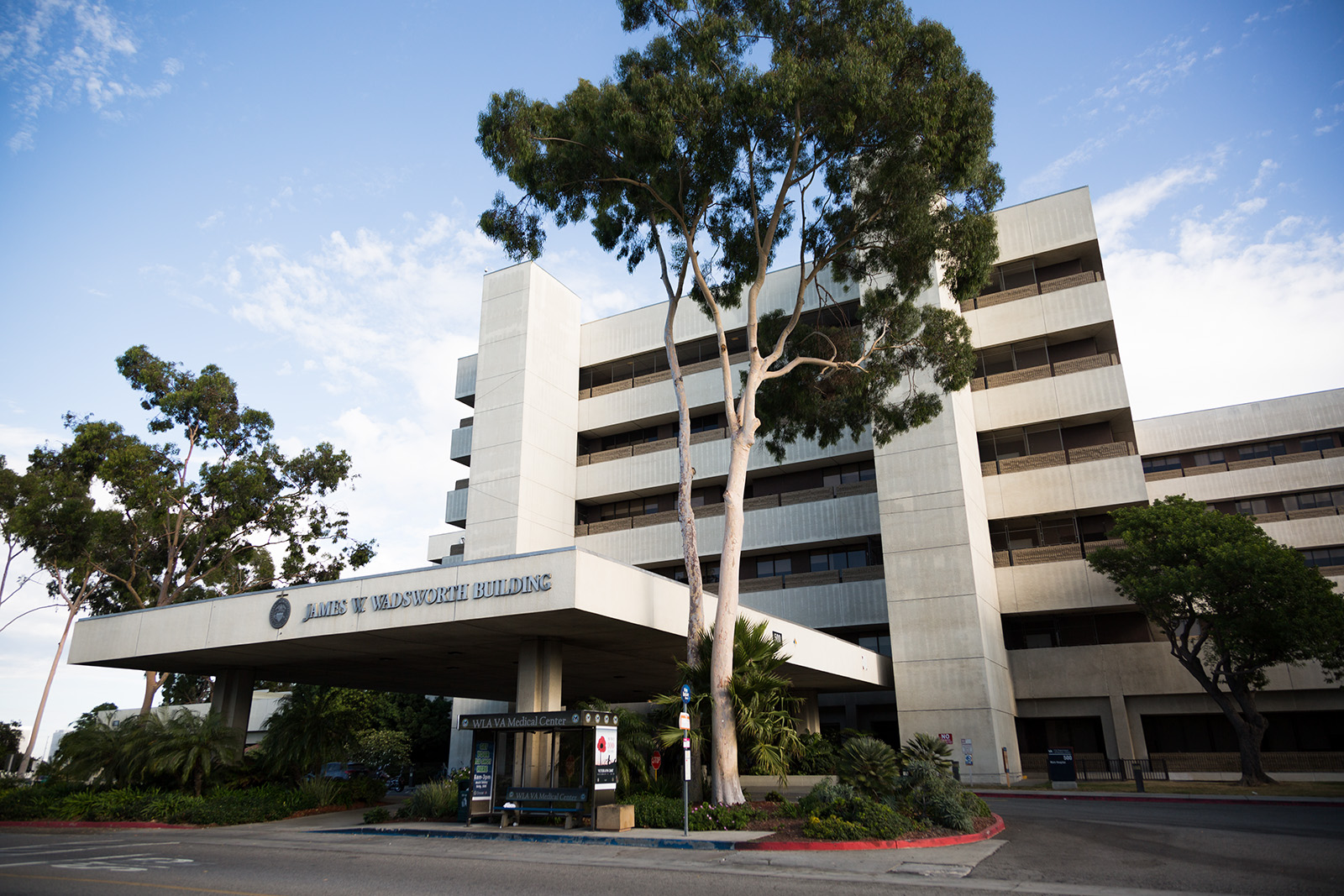 Los Angeles Mayor Eric Garcetti has implemented a new temporary housing plan. The facility will be located on the West Los Angeles Veterans Administration campus and will provide case managers and mental health services. (Amy Dixon/Photo editor)
A temporary housing facility in West Los Angeles is expected to open in early 2019 and house up to 100 homeless veterans.
The $5 million facility will be located on the West Los Angeles Veterans Administration campus and will provide on-site services such as 24-hour security, case managers and mental health services.
The new facility is a part of Mayor Eric Garcetti's "A Bridge Home" initiative, which aims to address the homelessness crisis in LA. The initiative is expected to launch 15 temporary housing facilities, one in each district, in order to offer a total of 1,500 beds for homeless people across Los Angeles.
The City of Los Angeles has a homeless population of over 31,000 but can accommodate only about 8,000 of these people on a given night, according to the Los Angeles Homeless Services Authority.
Philippe Bourgois, a distinguished sociology professor who studies homelessness, said he thinks the lack of affordable housing in LA is a fundamental human rights violation the city needs to acknowledge in order to properly address homelessness.
"The state really has to come in and take responsibility for this because if they just leave it to market forces and to real estate owners, there will never be an end to the homelessness problem," Bourgois said.
Bourgois said he thinks the solution to homelessness involves building new housing and expanding rent control in order to make housing accessible to everyone.
Alex Comisar, Garcetti's press secretary, said Garcetti led a campaign in 2016 to pass Proposition HHH, which gave the city $1.2 billion to build up to 10,000 permanent housing units over the span of 10 years. Comisar said the city is building this housing as quickly as possible.
As of April, 615 permanent housing units have been built, and 1,517 units are still being proposed, according to Garcetti's website.
Comisar said Garcetti's "A Bridge Home" plan is intended to get homeless residents off the streets as quickly as possible while they wait for permanent housing options. Comisar said the city plans to have 15 bridge facilities open or under construction by the end of the fiscal year.
Comisar said people are homeless for a myriad of reasons and therefore have different needs. He added outreach workers are reaching out to homeless people in order to assess their needs and connect them with temporary housing or other options.
Rick Coca, a spokesman for Councilmember Jose Huizar, said the shelter by El Pueblo Historic Monument can house up to 45 people and hosted its first residents Sept. 10.
"It's extremely important that the El Pueblo shelter succeeds because it's the first one and acts as a model that will be replicated across the city," Coca said.
Coca said homelessness in Los Angeles is no longer just concentrated in particular areas, but is now a citywide issue.
Coca added that the implementation of these shelters has been met with some backlash by community members who think these shelters will lead to more homelessness in the area.
However, he said he thinks people will be more willing to support these facilities once the program is expanded and people see that these shelters will help get people off the streets.