UCLA researchers find multiple antibiotics together have greater effect on bacteria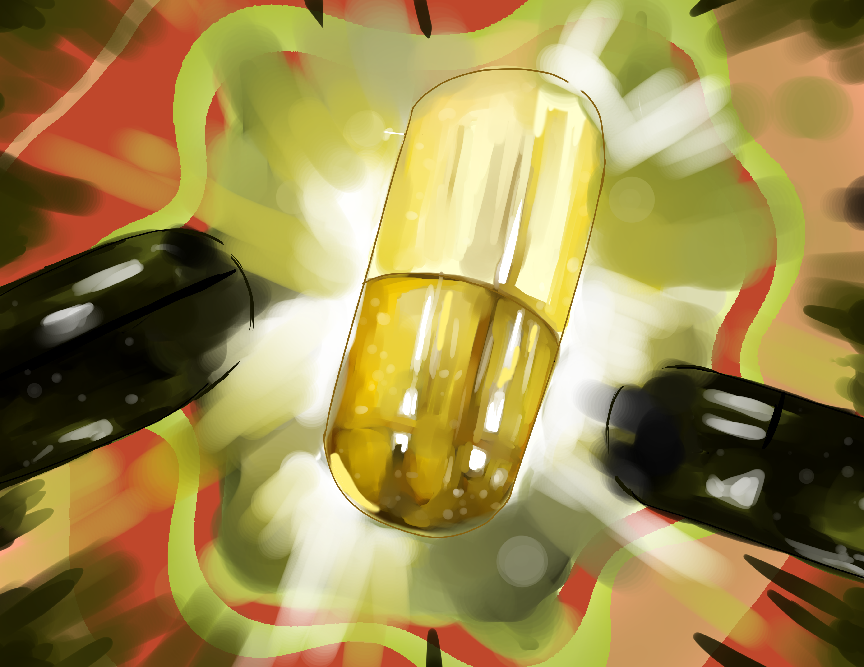 UCLA researchers found combining antibiotics may help combat dangerous antibiotic-resistant bacteria.
In a study published last month, researchers found that combinations of three, four and five antibiotics were effective in stopping the growth of E. coli bacteria.
This finding challenges a commonly-held belief in the medical community that using more than two antibiotics can be redundant or could lessen the effect of the antibiotics, said Van Savage, an ecology and evolutionary biology professor and a researcher in the study.
Pamela Yeh, an assistant professor in ecology and evolutionary biology and a researcher in the study, said higher-order interactions occur between groups of three antibiotics or more. These interactions can be complex and difficult to predict because researchers may not know whether two antibiotics are working as a pair separate from the third antibiotic.
"How you talk to a lot of people is very different from how you talk to a person one-on-one, and antibiotics work in a similar way," Yeh said. "The more and more antibiotics you combine, the harder it is to predict and understand how they interact."
Yeh said they were surprised by the thousands of combinations with complex higher-order interactions between the antibiotics. Some of the combinations were synergistic, in which the higher-order combinations allowed the antibiotics to kill more E. coli together than expected of antibiotics acting individually. Other combinations were antagonistic, in which the antibiotics killed less E. coli together than expected.
"We thought there would be a lot more combinations that had no interactions, but we were surprised that were actually lots of combinations with higher-order interactions," she said. "The general pattern is that the more antibiotics used, the more higher-order interactions you have."
Savage said most research has focused only on single or paired antibiotic interactions because it is logistically challenging to predict and analyze the higher-order interactions between three or more. In this study, Savage said they visited a core screening facility at UCLA where they worked with the faculty to automatically collect data from thousands of combinations of antibiotics with E. coli.
To help better distinguish the higher order interactions between multiple antibiotics, Savage said they used a mathematical framework, known as Mathematical Analysis for General Interactions of Components. They developed the framework for previous studies, and hope to use MAGIC for future research on the use of more than three antibiotics, Savage said.
The researchers also hope the study's discovery of effective antibiotic combinations will help target superbugs that have become resistant to many antibiotics.
Antibiotic resistance is not only perpetuated by patients taking too many antibiotics at once, said Taylor Mobley, a graduate student in public health. Factors such as the circumstances in which a patient takes antibiotics and the time frame during which they take the antibiotics can contribute to antibiotic resistance as well.
A crucial aspect of tackling antibiotic resistance is effectively and accurately educating the general public on innovative ways to achieve that end, she added.
"I think there's a growing awareness in the antibiotic community that the future of antibiotics is in combinations," Yeh said.
However, Yeh added there is still a long way to go before these larger antibiotic combinations can be applied in a clinical setting, because more research is needed.
"Beyond this work and expertise, we would want to collaborate for clinical trials, make sure there's no harm in these types of combinations, and apply them to larger populations," Yeh said. "It'd be great to see this move from the theoretical to the real world."
Nakahara is the assistant news editor for the science and health beat. She was previously a contributor for the science and health beat.
Nakahara is the assistant news editor for the science and health beat. She was previously a contributor for the science and health beat.