UCLA professor uplifts LA communities, colleagues in Million Dollar Hoods Project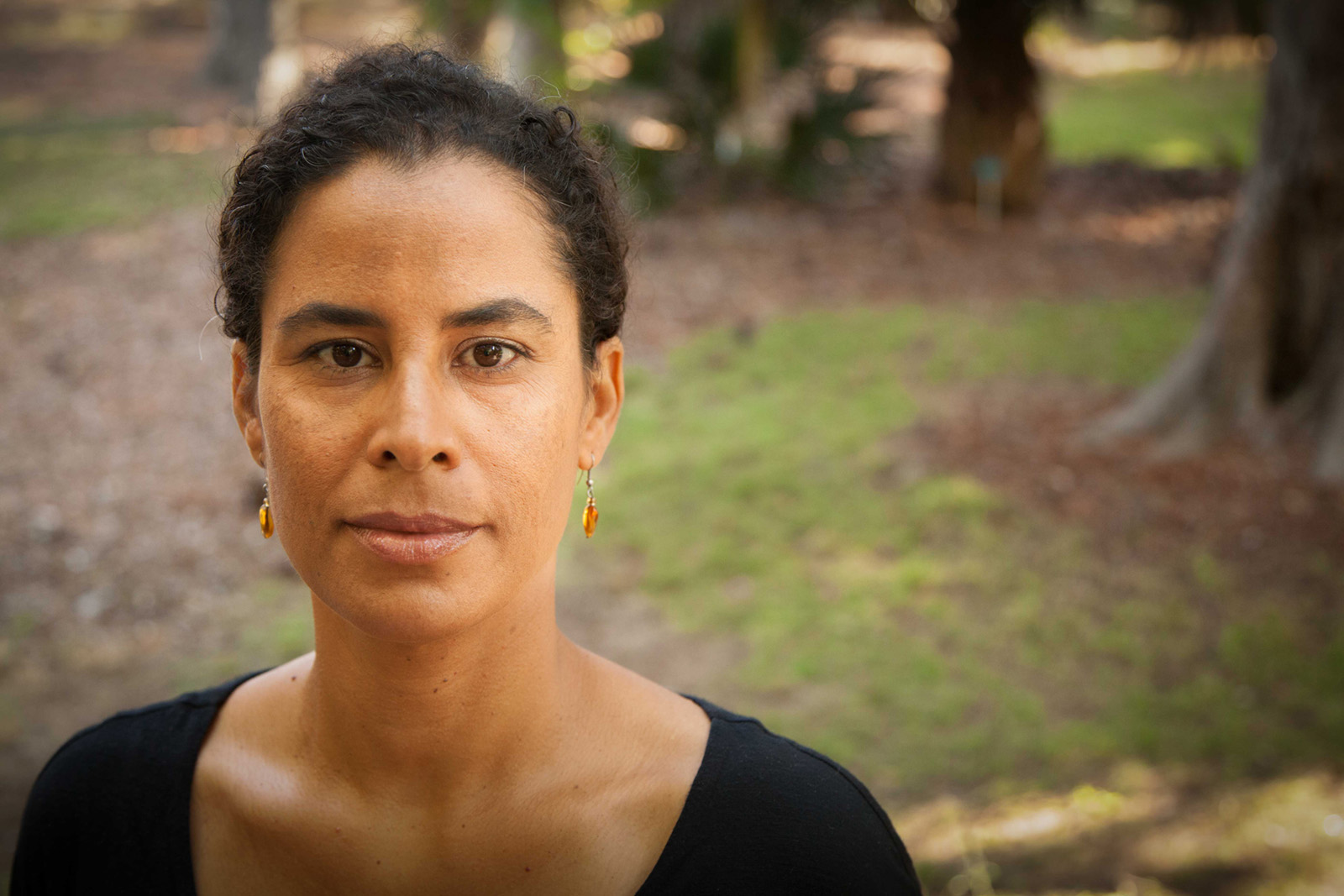 Kelly Lytle Hernandez is an associate history professor at UCLA. Her current research focuses on identifying how much money is spent on incarceration per California neighborhood. (Courtesy of Sebastian Hernandez)
A UCLA associate history professor is using her research on immigration and incarceration in America to impact the lives of the people in her community who face these issues.
Kelly Lytle Hernandez is currently working on the Million Dollar Hoods Project, which examines data from the LAPD to determine the cost of policing. The Million Dollar Hoods Project maps how much money is spent on incarceration per neighborhood, she said.
The project started as an inquiry about incarceration in Los Angeles but has grown into a statewide initiative, said Carla Pestana, professor and chair of the history department at UCLA.
Danielle Dupuy, a Ph.D. student in the UCLA Fielding School of Public Health, said her favorite part of working on the project is knowing the research can help people in Los Angeles.
"That we do work with community and for community is one of the most exciting parts of the project," Dupuy said. She co-leads the Million Dollar Hoods Project with Hernandez.
Pestana said she is thrilled to have Hernandez as a part of her faculty because of how Hernandez's work positively impacts Los Angeles.
"She is one of our very highly valued colleagues," Pestana said. "We feel so fortunate that she's a graduate of our Ph.D. program and we feel extremely fortunate that she is able to conduct her important, groundbreaking work here at UCLA."
When Hernandez is not teaching, she spends her time with community organizations such as the Community Coalition, the Youth Justice Coalition, the American Civil Liberties Union, and LA Community Action Network to raise awareness of societal issues pertaining to immigration and incarceration.
By speaking at these organizations and working with them firsthand, Hernandez is able to connect with the communities she studies rather than only understand them through statistics, Dupuy said.
"It's rare to see a professor at her level so connected to the (LA) community," Dupuy said. "I think one thing that's so impressive is that she makes time and finds time to really uplift the voices of people in the community and those directly impacted by all kinds of issues, but particularly immigration and criminal justice."
Hernandez said UCLA has provided her with access to the resources and experts to conduct her research.
"UCLA has a concentration of immigration scholars and race scholars and a critical race studies program. … This is a rich intellectual environment to do the kind of work that I do on race in America," Hernandez said. "So that was an extraordinary asset to have as a young scholar."
Dupuy said Hernandez also encourages her students and colleagues to incorporate their own ideas into her research projects.
"You come in (to a new position) thinking 'Okay, what does (the investigator) want to accomplish? What do they want to do? And I need to help fulfill that.' But with (Hernandez), she asks 'What do you also want to do?' And how can we make that happen together," Dupuy said. "I think that's really indicative of her personality and her mentorship is just that attitude about collaboration and partnership and that it's not just her vision, it's a collective."
Beyond her research, Hernandez is a leader who empowers students to bring out the best in themselves, said Isaac Bryan, a recent UCLA graduate who works on the Million Dollar Hoods Project.
"(Hernandez) has a way of bringing out the best in your skill sets by letting you develop, whether it's a propensity for leadership or data analysis or team-building," Bryan said. "Wherever your strengths are or (whatever) strengths that you want to build, she has the ability to bring that out of you."
Bryan said Hernandez has allowed him to lead discussions with local officials about the findings of the Million Dollar Hoods Project, which he said is not common for graduate students or recent graduates.
"I've helped lead with her conversations with county supervisors and elected officials in the city. She and I have gone on two trips to Sacramento to present to state legislators," Bryan said. "In all of those incidents she let me play a very critical role in sharing our work."
He added he thinks Hernandez is good at empowering both her students and the communities she researches and serves.
"She's found a way to build a legacy for empowering others and to build a reputation by building up others and I don't think that's very common, not just here on campus, but in general," Bryan said. "For leaders to recognize that the most powerful thing they can do is improve the lives, the research abilities, the skill sets, the opportunities for other people."
Ostergaard was the 2018-2019 assistant News editor of Features and Student Life. She was previously a News contributor. Ostergaard is a second-year Cognitive Science student at UCLA.
Ostergaard was the 2018-2019 assistant News editor of Features and Student Life. She was previously a News contributor. Ostergaard is a second-year Cognitive Science student at UCLA.