Gameday predictions: UCLA vs. Colorado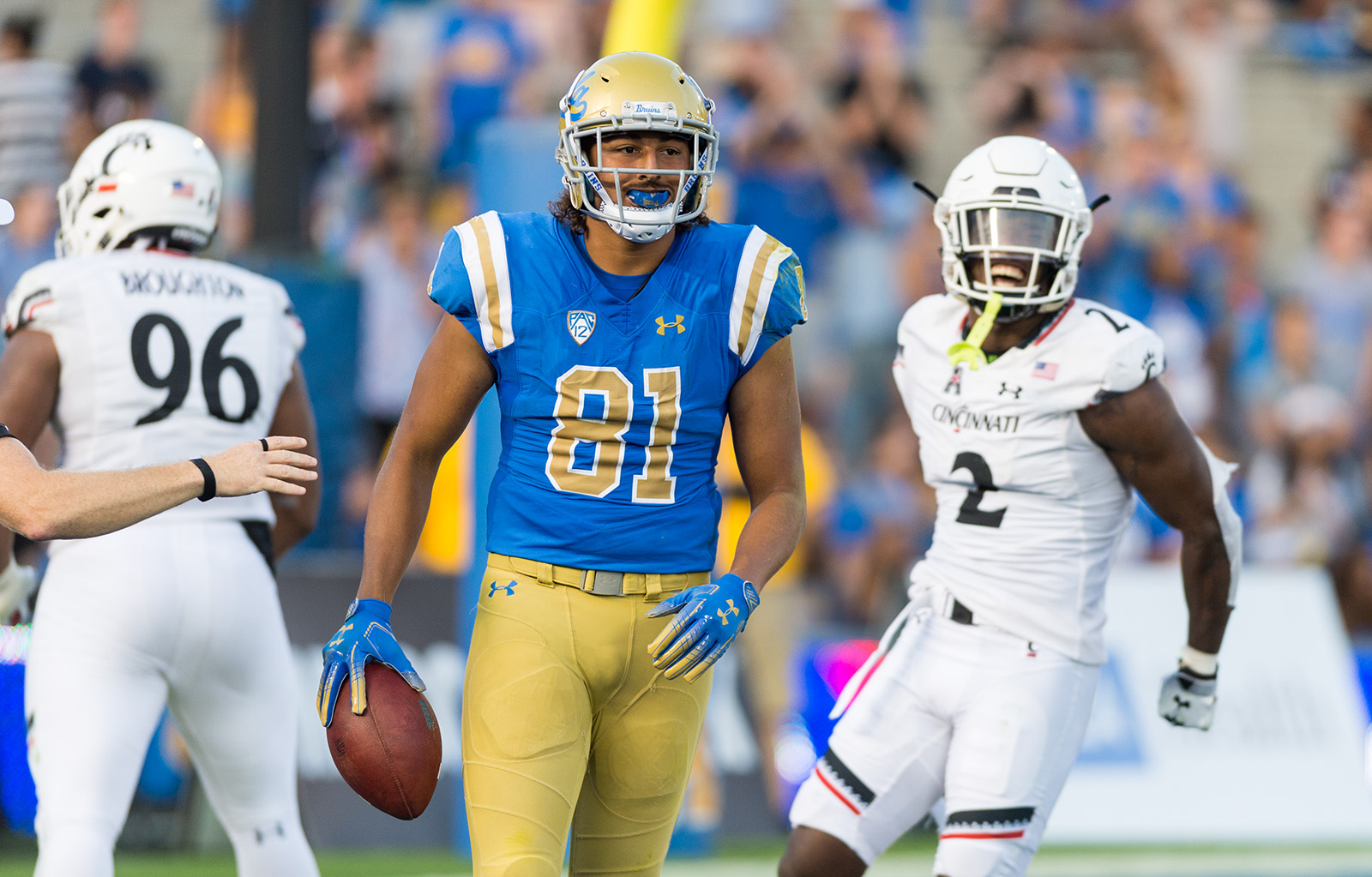 Redshirt junior tight end Caleb Wilson has 128 yards on eight catches in the 2018 season. Last year, he notched career-highs with 38 receptions, 490 yards and one touchdown in five games before missing the second half of the season with a leg injury. (Amy Dixon/Photo editor)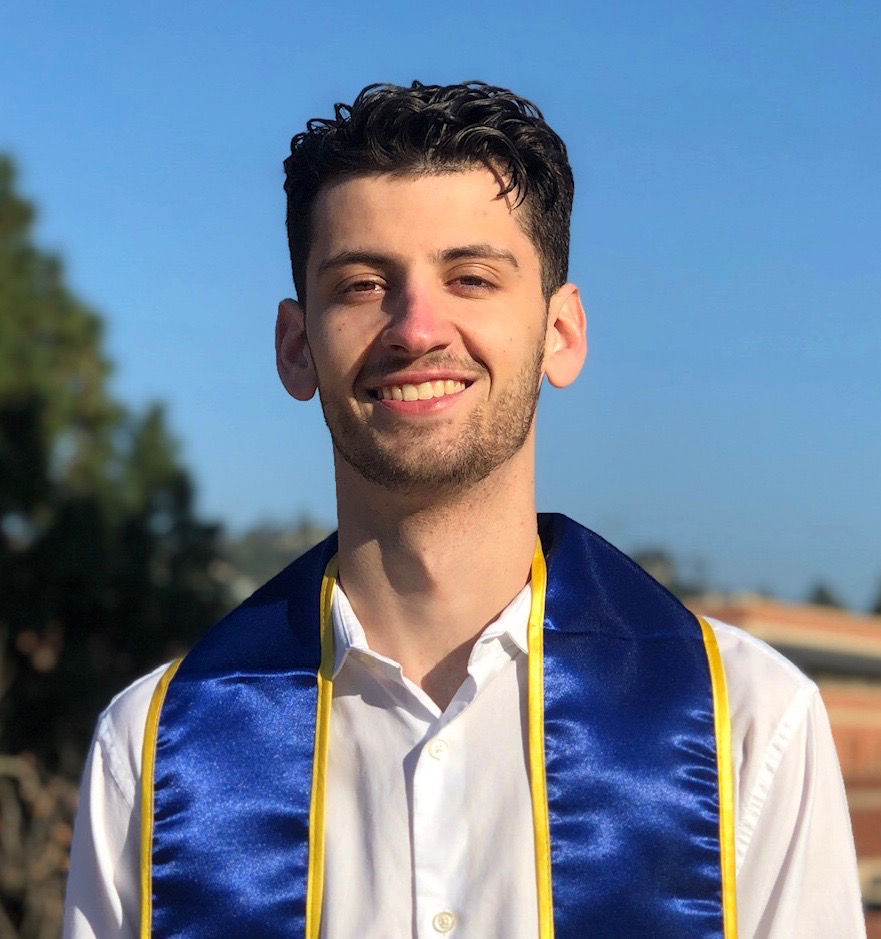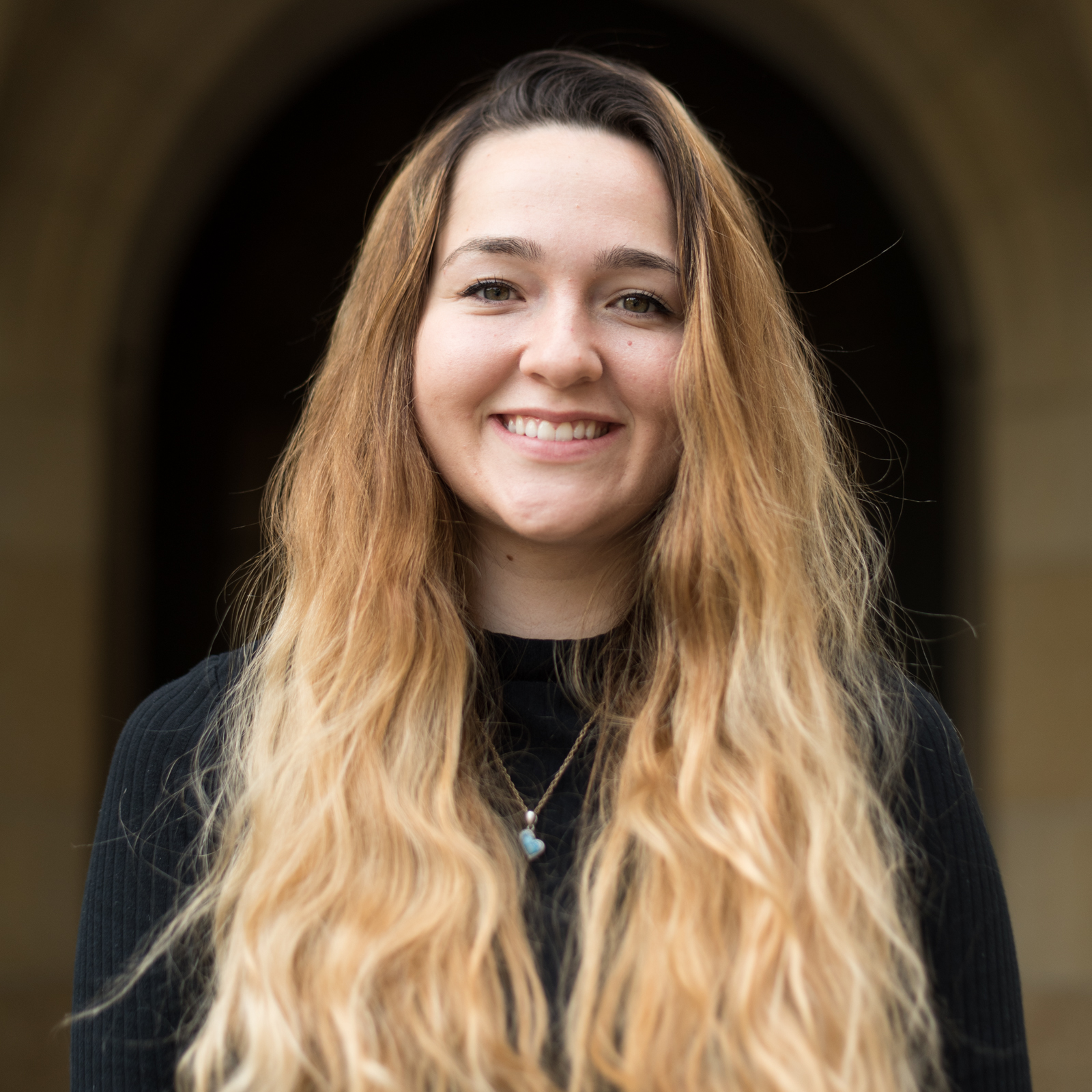 September 28, 2018 2:40 am
Ryan Smith
Sports Editor
Prediction: Colorado 27, UCLA 17
Before the season, I would have looked at this game and penciled it in as a win.

Oh, how times have changed.
UCLA has not looked good in any of its three games this season, and suffered disappointing home losses to Cincinnati and Fresno State because of it. Colorado is not going to be any easier of an opponent, either.
UCLA will have to battle with the altitude, which is a scary thought considering how much the team has struggled without having to worry about it. The Bruins run a high-paced offense, so it will be interesting to see how they handle the challenge of the thin air.
I do think the defense will show up and keep the Buffaloes under 30 points, but it will be up to the offense to keep the game within reach. Colorado gave up 565 yards to the winless Nebraska Cornhuskers on Sept. 15 and that is the only thing giving me any hope.
Also, can we see some redshirt junior Caleb Wilson on Friday? Please?
Hanson Wang
Football beat reporter
Prediction: Colorado 34, UCLA 14
Until UCLA shows that it can play well enough to win a game, I'll continue to predict the Bruins will lose.
I think most observers have concluded this team isn't ready to contend for any championship, so I'll focus on some smaller developments.
There's a good chance that junior offensive lineman Boss Tagaloa's return to the depth chart will solidify a shaky offensive line, but I'm more interested in how redshirt sophomore tight end Devin Asiasi's presence impacts Wilson's production.
Wilson, along with junior wide receiver Theo Howard, is one of UCLA's pitifully few offensive weapons who can make plays all over the field given his absurd catch radius. We saw that with Wilson's 65-yard catch and run at Oklahoma that catalyzed the Bruins' first touchdown drive.
Then he laid a three-target, zero-catch goose egg against Fresno State.
That's not his fault, but it's a huge indicator of UCLA's offensive ineptness. And having Asiasi on the field will divert attention from Wilson whenever they're both on the field.
So here's another prediction: If freshman quarterback Dorian Thompson-Robinson wants to get back to his glorified Bishop Gorman winning ways, he has to target Howard or Wilson on 75 percent of his throws.
Because right now, it looks like defenses are baiting Thompson-Robinson into airing throws out for big plays instead of taking advantage of talent mismatches closer to the line of scrimmage.
Coming off a bye week, I'm expecting discernible improvement from UCLA, but it probably won't lead to a win.
Sam Connon
Assistant Sports editor
Prediction: UCLA 31, Colorado 27
UCLA football has to win eventually.
And even though the Colorado Buffaloes are undefeated, I see this as one of the Bruins' only opportunities to steal a road win in 2018.
Colorado whooped New Hampshire and Colorado State, but that doesn't mean much to me. Colorado's win against Nebraska was impressive, but it took a touchdown with a minute left for them to beat a Cornhusker team that is now 0-3 – just like UCLA.
Everyone is acting like the sky is falling in Westwood, and there is certainly reason to feel uneasy.
But since when is Colorado an unbeatable powerhouse?
Coach Chip Kelly, Dorian Thompson-Robinson and the struggling receiving corps have had two weeks to work out the kinks in the passing game, and I trust that the coaching staff has put together a more nuanced game plan for Friday's game.
For the first time this season, the offense will look competent, and the defense should do just enough to escape Boulder with a victory.
Olivia Fitzmorris
Slot editor
Prediction: Colorado 53, UCLA 0
Based on my extensive knowledge of the most American of sports, handegg, I can say with confidence that UCLA will lose to Colorado.
First of all, the weather forecast for Friday's game at Folsom Field shows a 3 mph wind speed. And it goes without saying that Chip and the Bruins had been hoping for a number closer to 4.5 mph.
And if arbitrary weather patterns aren't enough to seal the deal, a quick look at last year's match against Colorado makes the truth painfully clear. I am still in disbelief that UCLA would have the audacity to lose the one, solitary game I attended last season with my pricey Den Pass.
The Bruins couldn't pull it off last year when I went, and without me in the crowd for tonight's game, they don't stand a chance.