UCLA student wins award for diversifying voices in mainstream environmentalism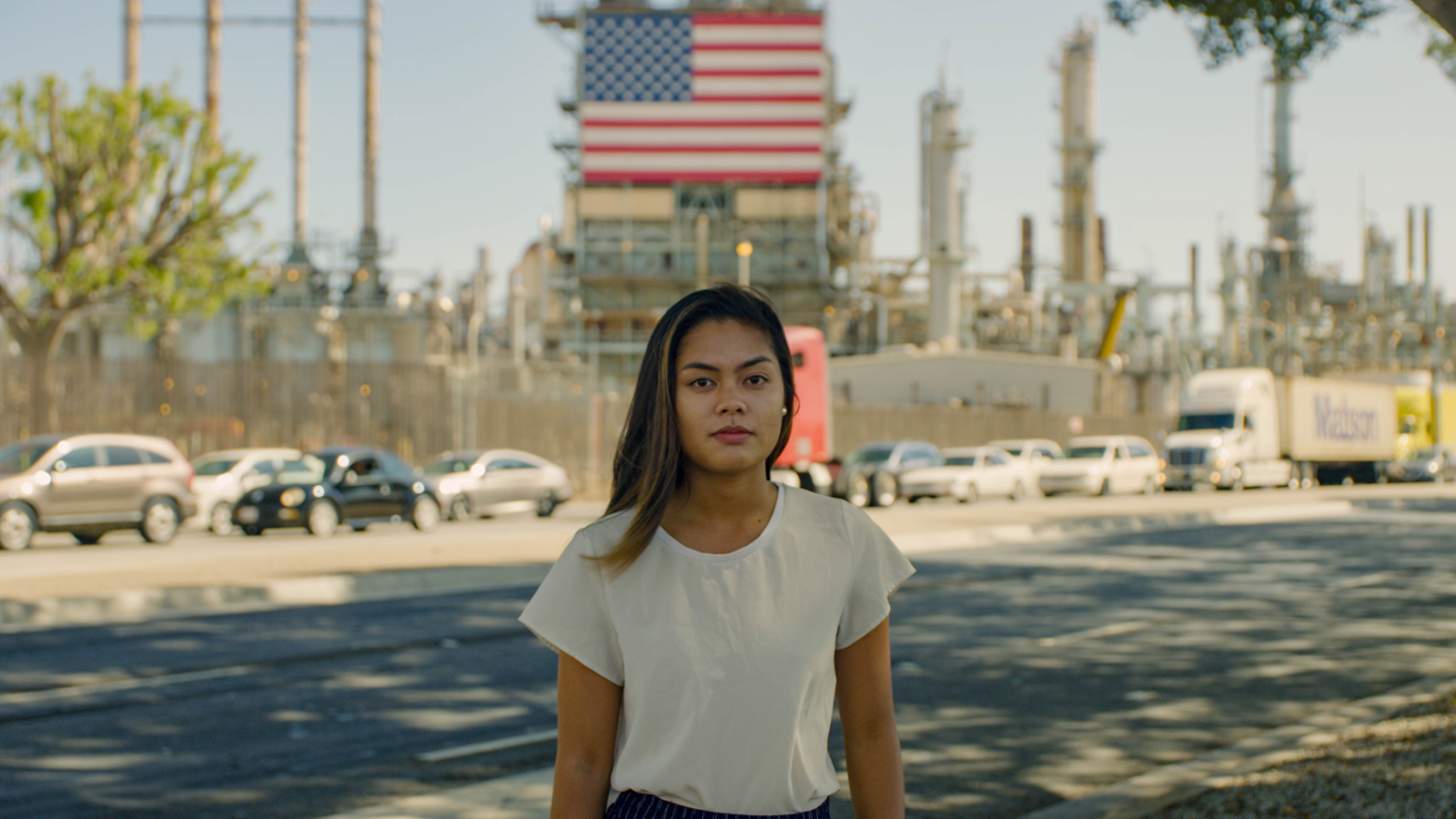 Valeree Catangay, is a fourth-year environmental science student and winner of the Brower Youth Award for Environmental Leadership. (Courtesy of Valeree Catangay)
Valeree Catangay grew up in Long Beach, California, near the intersection of two major freeways where tens of thousands of trucks drive by every day.
When she visited Long Beach to experience pollution in the community firsthand, she saw how ground travel can have a detrimental effect on the environment.
"I didn't realize how much I normalized so many sources of pollution in my neighborhood," Catangay, a fourth-year environmental science student, said.
Although she had always been interested in environmental science, that trip made her realize how badly pollution affects even her childhood neighborhood.
Catangay, a former Daily Bruin staffer, received the Brower Youth Award for Environmental Leadership in August for her work in environmental justice.
The Brower Youth Awards recognized six young environmentalists from North America for their work in activism and leadership in the environmental movement, according to a Brower Youth Award press release. Earth Island Institute, an environmental organization that has worked on grassroots environmental projects and publishes an environmental science journal, gives the awards every year.
According to the Earth Island website, the Brower Youth Award is a part of the institute's initiative to involve young adults in sustainability and the environmental movement. Since 2000, Earth Island has recognized 115 students.
Catangay said she began to explore environmental science in depth once she came to UCLA because of the additional resources available on campus. As a third-year student, she applied for and was selected to be one of two undergraduate UCLA Carbon Neutrality Fellows, which is part of a University of California initiative to make all UC campuses carbon neutral by 2025. Catangay said she and her co-fellow Emma Finn, who graduated from UCLA this year, used their new platform to create a student organization for environmental justice on campus.
"We didn't have any clubs or organizations that talked about (environmental justice) despite the emphasis the UC system has on sustainability," Catangay said.
Catangay and Finn co-founded the Environmentalists of Color Collective, an on-campus organization that features the voices of people of color, including black and indigenous environmentalists. It also aims to bring industry professionals, artists, students, faculty and other community members together to find solutions for sustainability, according to the Brower Youth Award website.
Catangay helped organize ECC's climate justice forum in May, which was held on the Hill and brought in panelists to share their personal experiences with being people of color in the field as well as their knowledge of and research on sustainability. Speakers included a Native American storyteller, activists and a panel of researchers of color. Catangay said a goal of the forum was to help bridge the gap between the carbon neutrality initiative on campus and students.
"UC's goal is intangible to students because it's so vast," Catangay said. "We wanted to touch on a topic that students could relate to."
She said the forum focused on people of color within the environmental science movement because she thinks sustainability is viewed as a predominantly Caucasian topic. Catangay said she wanted the forum to create a more inclusive culture within the environmental movement on campus. Many environmentally degraded areas are in neighborhoods with predominantly people of color, Catangay said, yet they are underrepresented.
Bonny Bentzin, UCLA's deputy chief sustainability officer, has served as Catangay's mentor as a carbon neutrality fellow. The forum was an important step in including people of color in discussions about sustainability and carbon neutrality on campus, Bentzin said.
"What (Catangay and Finn) accomplished in May was really important to this campus," Bentzin said. "Looking forward, we hope to continue this work beyond last May."
Catangay said she envisions herself working in corporate sustainability in the future.
Ostergaard was the 2018-2019 assistant News editor of Features and Student Life. She was previously a News contributor. Ostergaard is a second-year Cognitive Science student at UCLA.
Ostergaard was the 2018-2019 assistant News editor of Features and Student Life. She was previously a News contributor. Ostergaard is a second-year Cognitive Science student at UCLA.