Students prepare to hit the road in California's swing congressional districts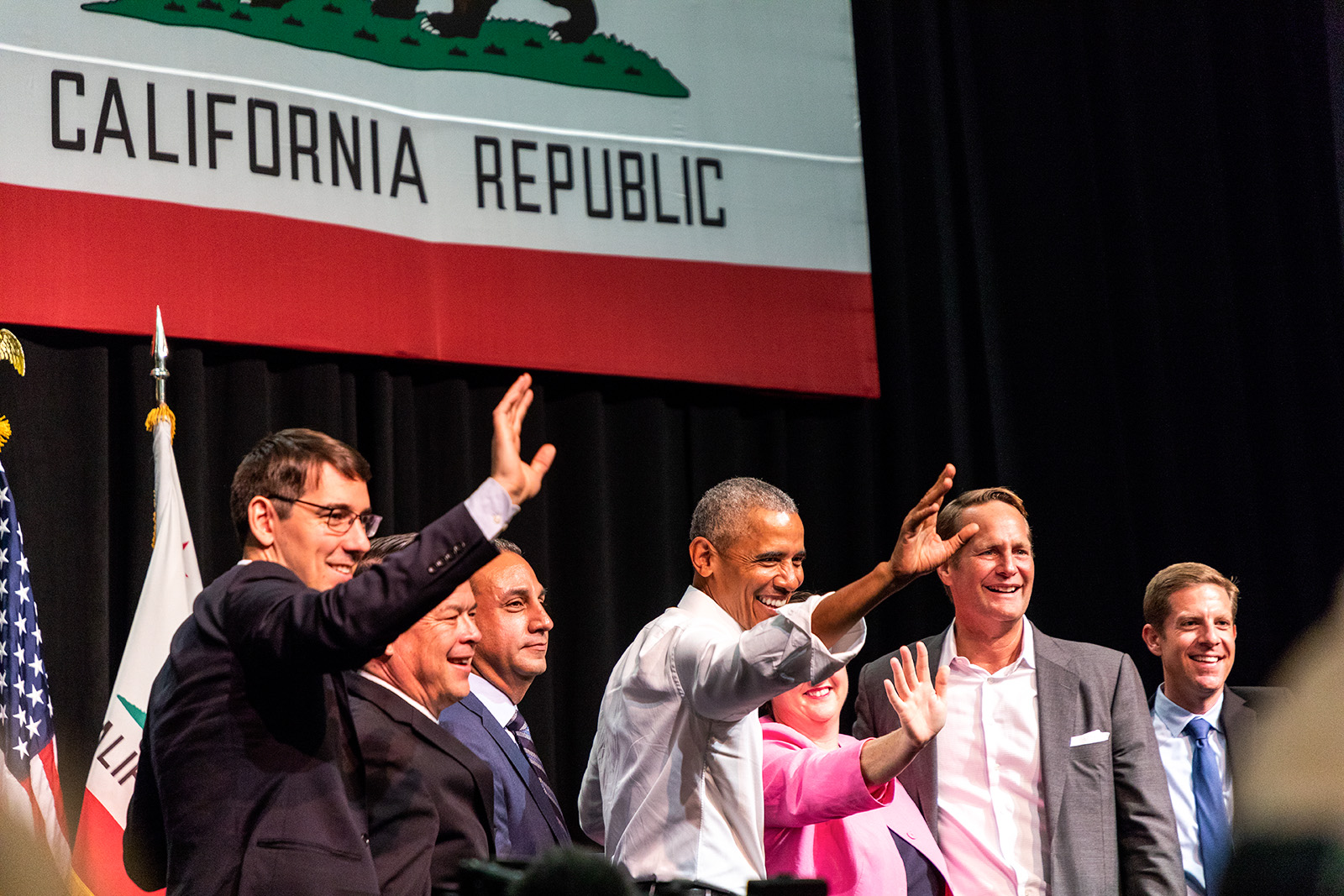 Former president Barack Obama spoke at an event for the Democratic Congressional Campaign Committee in Anaheim two weeks ago, where he endorsed the Democratic nominees in the swing districts. (Kristie-Valerie Hoang/Daily Bruin senior staff)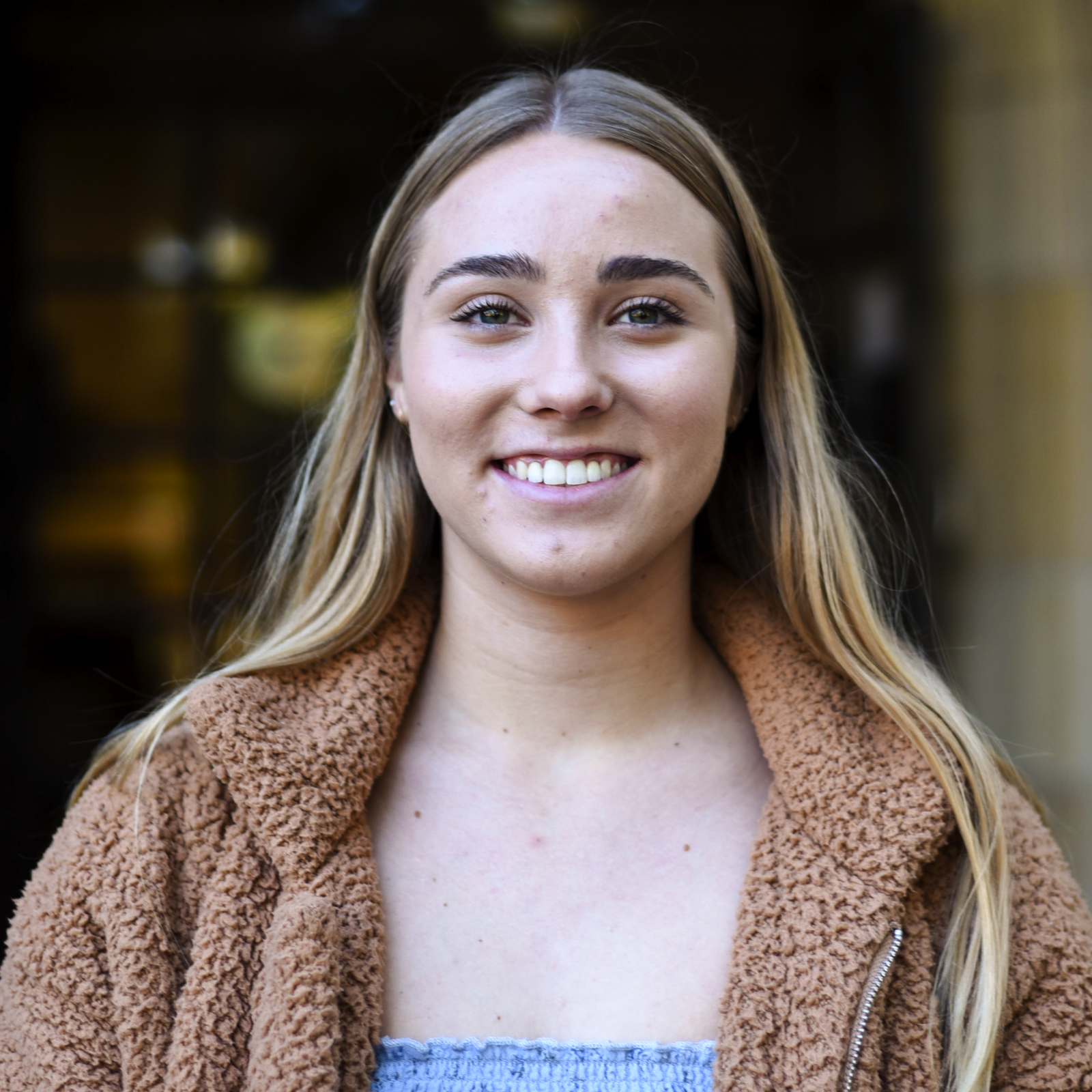 Student groups with different political affiliations are preparing voter registration drives and trips to swing districts as the midterm elections draw closer and local congressional races heat up.
The 2018 midterm elections, which will be held on Nov. 6 across the nation, put all 435 seats in the House and 35 seats in the Senate up for election. These elections could change which party controls the House, as Democrats only need 23 seats to secure a majority.
Democrats are looking to draw support for their candidates in swing districts in the Los Angeles and Orange County areas such as the 25th, 39th, 45th and 48th, which are represented by Republicans in Congress but voted for Hillary Clinton in 2016.
Republican incumbent Steve Knight of the 25th Congressional District will face off against Democratic candidate Katie Hill. Hill would be the first openly LGBTQ congresswoman from California if elected.
Bruin Republicans' policy director James Priest, a fourth-year history and philosophy student, said many of the Republican voters he spoke to in the 25th District told him they would not support Knight because he backs President Donald Trump.
"I think Knight won in 2016 with 54 percent which definitely puts him in danger this year. I would bet that he may lose," Priest said. "It depends on those Republican voters who don't like Trump."
Bruin Democrats' external vice president Matt Benowitz, a second-year political science and classical civilization student, said he also thinks Hill has a strong chance in the 25th District.
"(The 25th) District I believe voted for Hillary Clinton by a substantial margin so I honestly think (Hill) is primed to excel there," Benowitz said.
In the 39th Congressional District, Democratic candidate Gil Cisneros will oppose Republican candidate Young Kim, after Republican incumbent Ed Royce decided not to run for re-election. The 39th Congressional District includes parts of Los Angeles, Orange and San Bernardino counties, with cities like Fullerton and Yorba Linda.
Republican incumbent Mimi Walters will run against Democratic candidate Katie Porter in the 45th Congressional District, which is located in central Orange County.
Benowitz said there has been unprecedented turnout to Porter's rallies, which is unusual given that Orange County typically votes for Republican candidates.
However, Priest, who worked on the Walters campaign, said he thinks the 45th District will vote for Walters.
"Porter is a viable candidate, she's very smart. She's a progressive candidate who has those ideas catching steam nationally," he said. "But, I think Walters will win. Walters is a woman who has called out Trump's antics and she has introduced bills, including one supporting veterans."
In the 48th Congressional District, Republican incumbent Dana Rohrabacher will face off against Democrat Harley Rouda.
Benowitz said Democrats should focus all their efforts on these competitive races.
"These races are going to be difficult. No one should ever for a single second underestimate that," Benowitz said. "We should act like we're 10 points behind but I genuinely believe that if we do everything that we can, if we're vigilant, that we should honestly flip many of them."
Former President Barack Obama spoke at an event for the Democratic Congressional Campaign Committee in Anaheim two weeks ago, where he endorsed the Democratic nominees in these swing districts. Obama also emphasized the importance of voting given the close nature of the Orange County races.
"We get into a downward spiral where people get more and more discouraged and they think nothing is going to make a difference," Obama said. "The only way we reverse that cycle of anger and division is when each of us citizens step up and say we're going to take it upon ourselves to do things differently."
As the elections get closer, Bruin Democrats plans on working to register students to vote and helping in swing districts, Benowitz said.
"We're partnering with a group called LA Forward with a goal of registering 1,000 new voters," Benowitz said. "We are planning on and are currently weighing several different swing districts with the goal of choosing one we're going to all go out and work for the campaign."
Bruin Republicans hopes to continue being politically active and encourage discussions, Priest said.
"We're going to make our meetings center on topics people want to discuss, not just one-sided topics, so there's healthy debate," Priest said. "Because we're a minority on campus, a lot of people who agree with us might be intimidated to come and be in a political minority, so we have to get out there."
Jamie Kennerk, Undergraduate Students Association Council external vice president, said she is working on a number of activities to get UCLA students out to the polls this election season as a part of BruinsVote!, a campaign that aims to encourage voter turnout.
"At UCLA, we're having National Voter Registration Day … and we're having a competition with USC to see who can get the most number of students to pledge to vote on Election Day," Kennerk said. "We're working on making a campaign video that we can share to help show the importance of voting and make it seem really fun and easy to do."
Kennerk added that encouraging students to participate in politics now could help them become more politically active in the future.
"If we can motivate students to get involved now, then they're going to be involved for the rest of their lives and then maybe we'll be able to make some huge changes with policy," Kennerk said.
Shapero is a senior staff News reporter. She was previously an assistant News editor in the National News & Higher Education beat. Shapero is a fourth-year political science student who enjoys covering national and statewide news.
Shapero is a senior staff News reporter. She was previously an assistant News editor in the National News & Higher Education beat. Shapero is a fourth-year political science student who enjoys covering national and statewide news.