Alum spearheads successful advocacy effort for new multipurpose room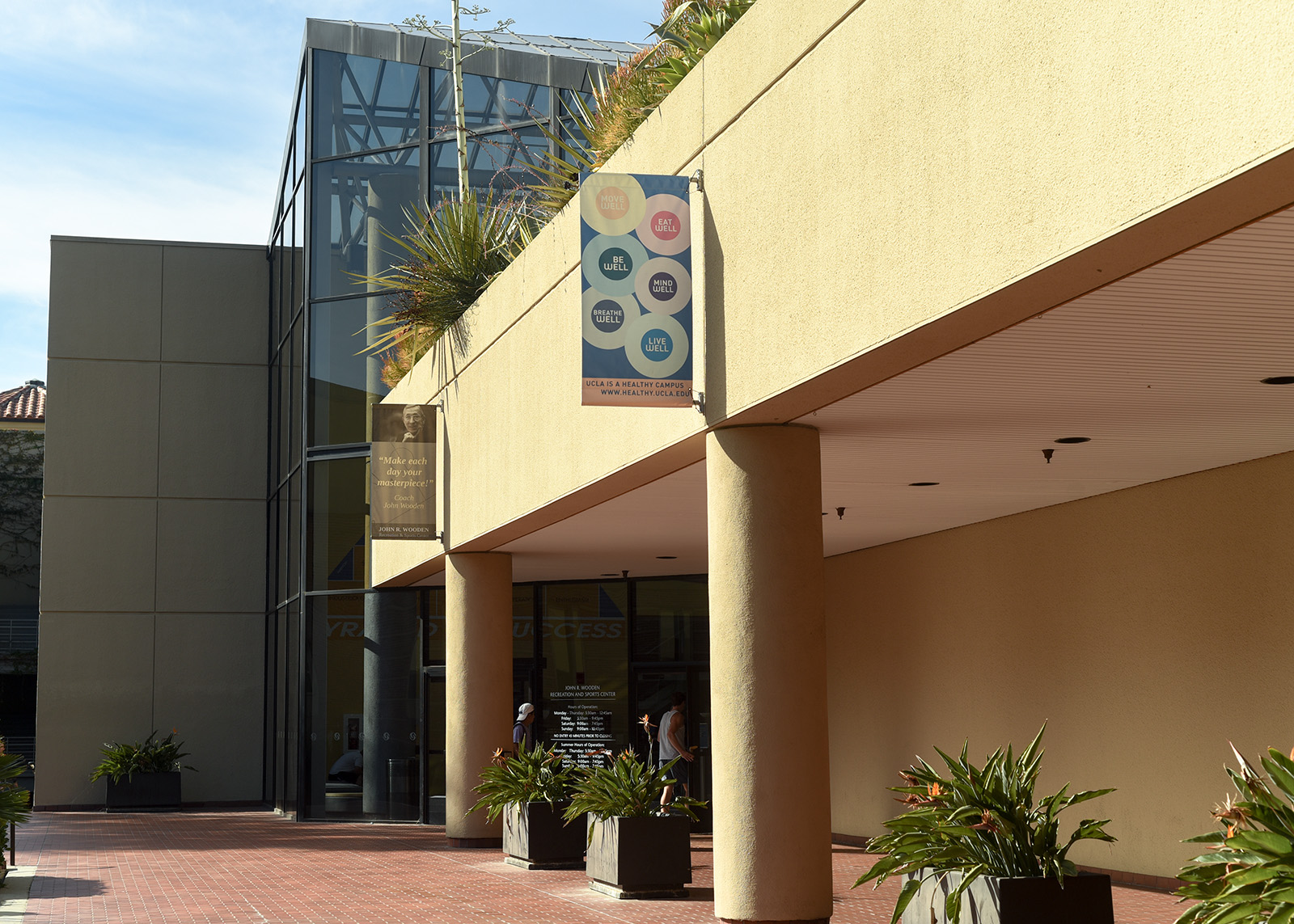 A new multipurpose room in the John Wooden Center will be available for dance teams and other groups as an indoor practice space. (Daily Bruin file photo)
Sept. 16, 2018 10:09 p.m.
This post was updated Sept. 18 at 11:57 a.m.

Leo Albea and his dance group would often have to watch out for passing cars and deal with dirty concrete floors during dance practices.
Like most dance groups at UCLA, Albea's group, Samahang Modern, practices in parking lots and other public outdoor spaces on campus.
Albea, who graduated from UCLA in 2018, advocated for the construction of a new multipurpose room in the John Wooden Center so dance teams would have more indoor practice space. The 1,600-square-foot room will replace racquetball courts eight and nine, according to a statement from UCLA Recreation.
The space will be available to all students and clubs starting Jan. 1 but is expected to be used for various activities such as prayer and meditation during the day and as a dance rehearsal space at night.
Prior to the announcement of the new space, dancers often found themselves practicing in parking lots. This has become part of dance team culture but can limit choreography because the lots lack amenities like mirrors and the hard floors and cars make it dangerous, Albea said.
"It's extremely cold in the winter and we practice until 3 or 4 in the morning, so if you want to rest you need to sleep on the floor of a parking lot," he said. "If you have to do stunts or floor work your hands and knees will turn black and you're probably going to get scraped."
In 2016 the dance community appointed Albea to serve on the John Wooden Center Board of Governors, a student-majority committee that makes decisions on policy and operations at the Wooden Center. Last November, Albea spearheaded a town hall meeting where the dance community voiced their need for more indoor practice spaces to UCLA administration.
While serving on the Board of Governors, Albea authored a resolution that required UCLA Recreation to collect data on how space was being used so that they could analyze how to utilize the space more efficiently.
The new multipurpose space will serve around five times more students than the racquetball courts, according to UCLA Recreation. The project, which included the removal of the wall between the two courts and the addition of doors, mirrors, and speakers, was funded by a $100,000 grant approved by the Student Fee Advisory Committee Project Review Group process in June 2018.
Zahra Hajee, a fourth-year psychobiology student, helped coordinate and facilitate meetings with the dance community and administration to identify ways to reallocate space as the USAC Facilities Commissioner during the 2017-2018 school year.
"Our focus for the past year was to find recommendations to repurpose spaces to serve different student needs according to the different communities students are a part of," she said. "At this point, practicing in the parking lots is part of the dance team culture, but because it is a part of their culture, administration has been neglecting the negative health implications."
Erinn McMahan, the director of UCLA Recreation, said the administration is doing all it can to repurpose the limited amount of space on campus to best serve the needs of all students.
"With the existing amount and configuration of space in our facilities, we have been unable to meet all of the demand from student groups and individual student users, especially in our multipurpose rooms and studios," he said. "The racquetball-court conversion to this new multipurpose room is the next step in addressing the growing need for practice and meeting space."
Both Hajee and Albea said it was fulfilling to see the administration work closely with students to identify solutions to the problem. The multipurpose room is a collective effort resulting from many meetings and brainstorming sessions, Albea said.
"No one blamed others or pointed fingers," Albea said. "It was always a conversation on how this can be better and acknowledging that projects like this take time."
Although he will not be able to use the new multipurpose space as a student, Albea said he thinks the work was worth it.
"It makes me happy to know that the freshman who are coming into UCLA will have this space because my first year we practiced only in parking lots," he said. "I have faith that it's only going to get better."