Shanghai alumni network offers support, networking opportunities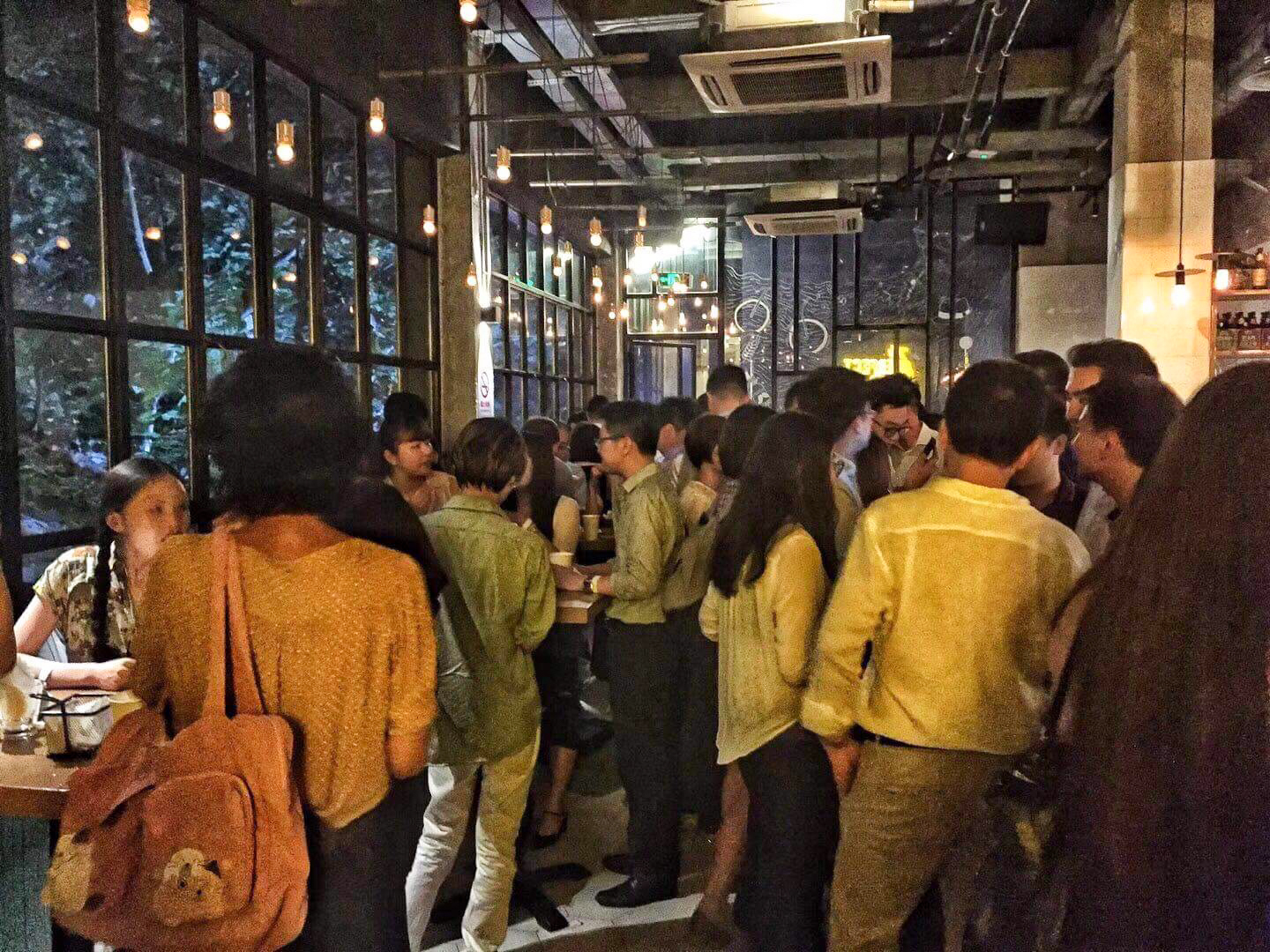 UCLA alumni gather in Shanghai for monthly mixers to support and network with other Bruins abroad. (Wendy Li/Daily Bruin)
When UCLA alumnus Bryan Lin moved to Shanghai after he graduated in 2001, he was alone and unemployed in a foreign city. Lin later became one of the first members of Shanghai's alumni network that serves to provide new graduates with social and career support.
At the time of Lin's arrival in Shanghai, the city's alumni network was not officially established. Lin recognized the necessity of an alumni network when he wanted to invest in a company, but could not find a way in.
"It turns out, one of their anchor investors was a UCLA (alumnus). If I knew that, hopefully I could talk to him," he said.
The Shanghai alumni network was established in May 2015 and was the first established UCLA alumni organization in China. In 2016, it was one of 12 UCLA networks established abroad.
The alumni network currently has 500 members in its unofficial group on WeChat, a Chinese social media platform, and 287 members who are verified degree holders in its official WeChat group, said Jessica Lu, the executive of external affairs for the network. The network hosts events such as mixers, workshops and hiking trips on a monthly basis.
Lu said she volunteers her time for the network because past executives helped her when she first arrived in Shanghai.
"They helped me with my resume, recommended jobs. I felt welcomed, and I want others to feel the same way," Lu said. "Although it didn't turn up direct results, I still feel like somebody is helping me."
Erchi Zhang, vice president of the network, said he joined after feeling foreign and separated from family and friends when he first arrived in Shanghai.
"Like many overseas returnees, I feel culture shocked," he said, "Everything just changed so much over the past few years"
Zhang said the alumni network hosts events to help new graduates psychologically prepare for their new life in Shanghai.
"Being with people who share common thoughts and backgrounds makes the city feel less strange," Zhang said.
Lin said he continues to volunteer for the alumni network to help out new graduates, meet more people and expand his contact network. He added that gaining entry into opportunities may depend on asymmetric information, or knowledge of people, products and ideas.
"It helps me because I get to know more people and more information," he said, "The world we live in now is all based on asymmetric information."
Lin said he helps recent graduates by providing career tips and answering questions.
"For instance, they ask about how to keep a network alive," Lin said. "Let's say I'm a recent grad and I pitch an idea to you that doesn't work for the time. So what do I do? I would occasionally give you some industry report, specific to your area. I'm providing you potentially useful information, so at least you may keep me, (the recent grad), in mind."
Alfred Zhao, a second-year chemistry student, said he thinks joining an alumni network would be helpful for him if he had just arrived in a new city.
"It would help with settling down in a large city, finding where to live, how to commute and where everything is located," Zhao said.
Zhao added he thinks the alumni network would provide him with a network of possible contacts.
"In Chinese culture, personal connections and relationships are key elements to success," he said.
Lu said the alumni network is planning to launch a mentorship program for younger alumni in which mentors can host workshops or coaching sessions. She said the program is currently in an unofficial stage in which members can reach out to other alumni for career or life advice.
Lin added he envisions the alumni network to be a community new graduates can fall back on.
"Here, we all have a common ground," he said. "Sometimes, it's difficult to find a common ground when you're out in the world."