Germany-based long-distance intercity bus line to open stop near UCLA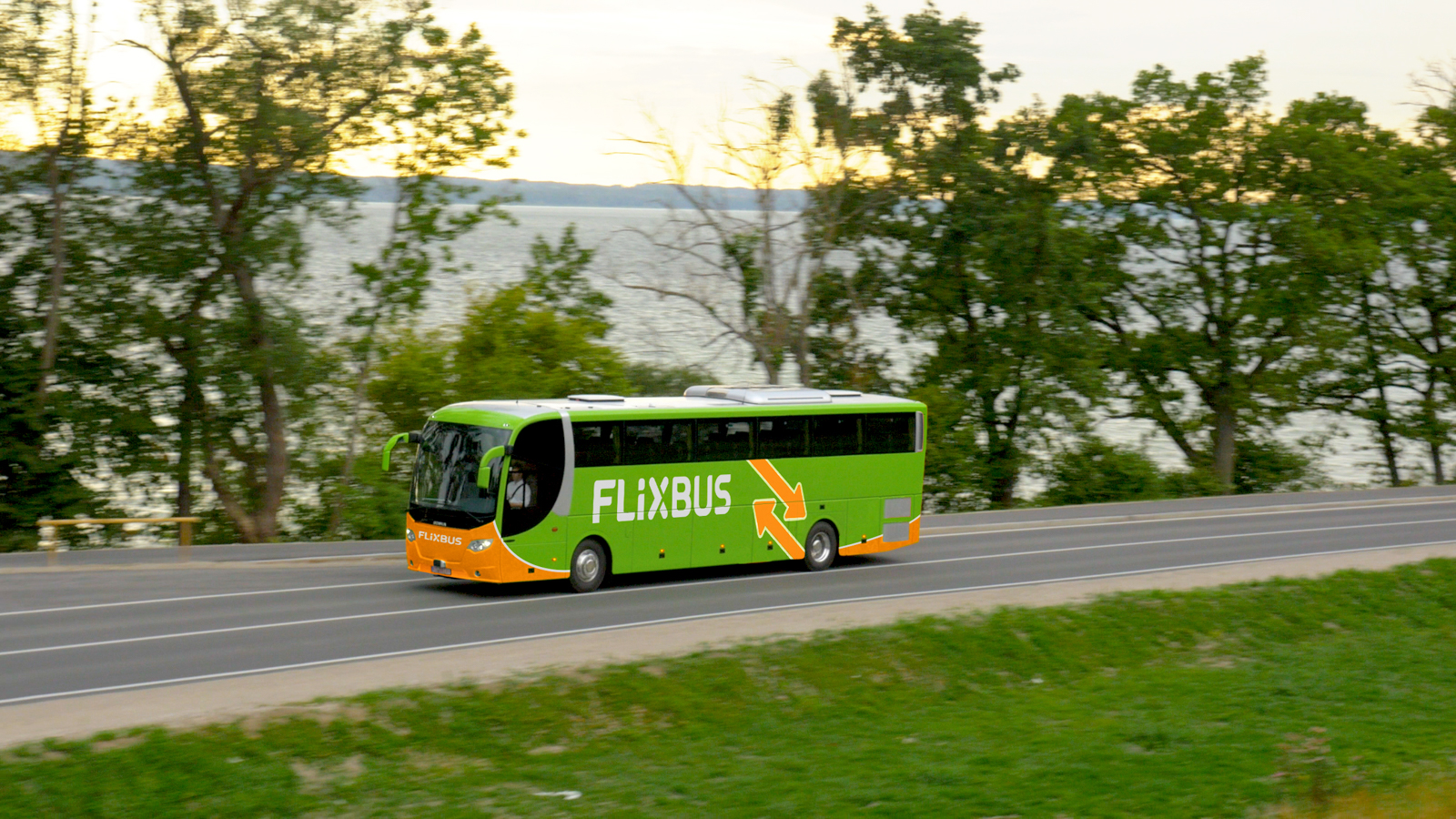 FLiXBUS, a Germany-based bus company, will allow students to travel long distances with a stop near campus. (Courtesy of FLiXBUS)
A new bus company will allow students to travel long distances with a stop near campus.
FLiXBUS brought its services to UCLA in June, with a pickup location on Strathmore Plaza and Gayley Avenue. FLiXBUS, which was founded in 2013, aims to break the stigma of riding buses with features such as leather seats, new, clean buses and trips to popular destinations for low prices, said Michael Kahn, the head of business development at FLiXBUS. The company originated in Germany and has locations throughout Europe and the United States.
Linde Wang, UCLA alumna and marketing associate for FLiXBUS, said that she was a frequent rider of FLiXBUS in Europe, where she grew up, and believed in the mission of the company so much that she decided to work for it after she graduated from UCLA in June.
"When I heard FLiXBUS was coming to the US, I was excited because it was something that was lacking here," Wang said. "Buses are not usually popular for younger people, especially as a woman sometimes it's not safe. I thought that as a millennial and someone that likes to travel a lot, it was the perfect opportunity to start working here."
FLiXBUS is currently the largest bus system in Europe. Kahn said that he thinks FLiXBUS could make buses as popular as other modes of transportation such as Uber and Lyft.
"Students can purchase their fare on the FLiXBUS app and meet at the pickup location," Kahn said. "The bus travels up and down the West Coast, from San Francisco all the way to Phoenix, Arizona and makes stops in various cities like San Diego, Reno, (Nevada), Sacramento, (California), the Bay Area and Las Vegas."
Fiona Zhang, a third-year sociology student, said she thinks FLiXBUS saves students the hassle of paying for expensive flights, or having parents drive far to pick them up. Zhang's parents live in San Francisco, and she usually has to fly home or have her parents drive to Los Angeles pick her up.
"I'm excited to try it (FLiXBUS) this fall to visit my parents more often, since the prices are a lot lower than flying to San Francisco, or paying for gas for my parents to come down here," she said.
Kahn also said that the bus system is ideal for students who do not have cars to have the chance to go on a quick getaway with their classmates.
"We rely so much on air travel that many people aren't exposed to various parts of the country," Kahn said. "FLiXBUS gives people the opportunity to travel to other states with their friends on an exciting journey seeing things that they have never seen."
FLiXBUS will be offering UCLA students discount codes and free rides, and it hopes to have a heavy presence on campus.
Odalys Cutz, a third-year sociology student, said she is excited about the opportunity to travel outside of the Los Angeles area.
"I often visit Las Vegas with my family, and conveniently, there's a FLiXBUS stop there as well," Cutz said. "I'm definitely going to take FLiXBUS there, it's less money for gas and less of a hassle."
FLiXBUS is hoping to expand its services to every state the US, especially in smaller cities that may not easily have access to travel to larger cities. Ryan Marquardt, public relations senior manager at the company, said that he thinks FLiXBUS and similar bus services will become a major means of travel in the future.
"I believe in the mission of the future of transportation," Marquardt said. "Buses at the moment are in the shift in the travel paradigm. For example, they have electric buses in Europe. This is the future of mobility."