New course to bring in multidisciplinary perspectives to discuss art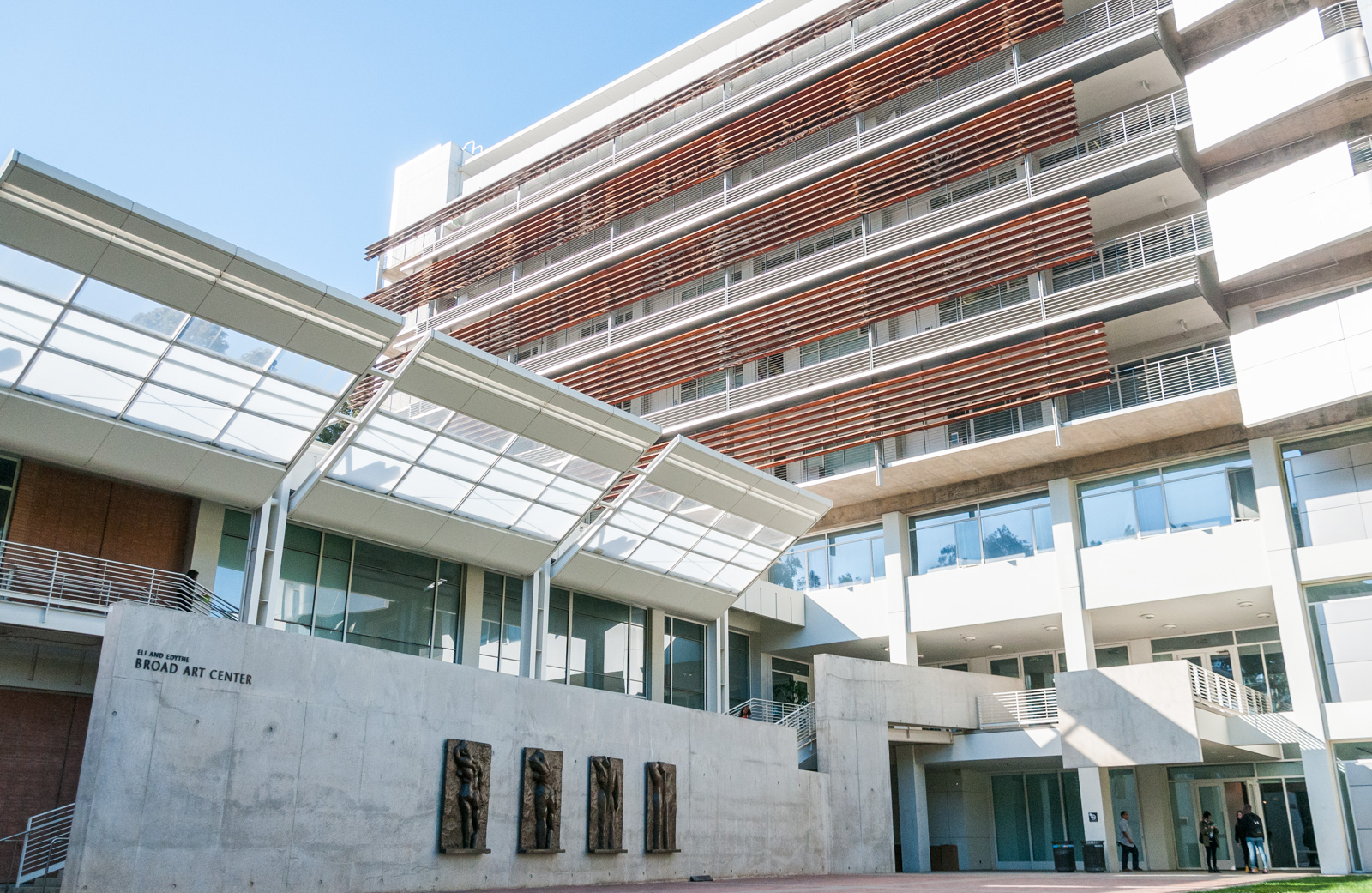 Arts and Architecture 100: "Ten Questions" is grounded in the arts but will explore fundamental concepts from different disciplines such as biology and philosophy. (Liz Ketcham/Assistant Photo editor)
Correction: The original version of this article contained several errors. The article misspelled Victoria Marks' name. The article also incorrectly stated Brett Steele was hired this year. In fact, he will be teaching his first class at UCLA this fall.
This post was updated Aug. 15 at 4:30 p.m.
A new interdisciplinary course will explore the concepts of time, space and beauty, starting fall quarter of 2018.
The course, titled Arts and Architecture 100: "Ten Questions," brings together professors from across the university to answer 10 fundamental questions, such as "What is Memory?" and "What is a Body?" Brett Steele, dean of the School of Arts and Architecture, will lead a discussion every Tuesday night with a panel of four professors from different fields about one of the questions. The course is the first of its kind offered at UCLA according to Anne Marie Burke, a executive director of communications for the School of Arts and Architecture who helped create the course.
Los Angeles is the creative capital of the world, Steele said, and UCLA is a university where intellectuals come together to experiment and create. He said that in order to have original or groundbreaking ideas, it is important to consider big questions.
"I find that the most innovative ideas begin with truly fundamental questions. Too often we get stuck in our own particular concerns or disciplines," he said. "'10 Questions' is an opportunity for us, as a university, to re-engage and re-imagine big questions and possible answers from conversations across diverse multidisciplinary perspectives."
Burke said she wanted the course to challenge students to think about big questions from different perspectives, especially regarding the arts.
"There's a misconception about the arts because we don't produce peer-reviewed scholarly papers, but the arts and creative practice in and of itself is a form of research," she said. "The impetus for the course was to stimulate interdisciplinary dialogue exchange across campus with the arts as a platform."
For each discussion, two professors on the panel will be from an art department – either theater, film and television, arts and architecture, or music – and two will be from South Campus departments, such as engineering, philosophy or biology. The course will create an exchange between both professors and students from different academic backgrounds and viewpoints about a highly interdisciplinary topic, said Burke.
Burke said that students who take the course will have a mandatory weekly discussion section, a project or presentation and a written midterm and final.
Victoria Marks, associate dean of the School of Arts and Architecture who also helped create the course, said the course was created to use the arts as a lens to better understand how knowledge is created in the 21st century.
"In choosing questions that are relevant to arts production and experience as well as simultaneously relevant to the university as a whole, I hope we can build toward a more robust interdisciplinary understanding of the arts' essential contribution to ways of knowing," she said.
The course will also be open to the public. Community members who are not enrolled at UCLA can attend discussions each week alongside students, although they will not be eligible for course credits and will not receive enrollment priority. Burke said they wanted to make the course available for everyone and give Steele a chance to get to know the school and community better, as this will be the first class Steele will teach at UCLA.
"This is an incredible opportunity for our community around us to engage in what it is we do, talking about our research and having discourse to share our ideas and share our knowledge," she said.