Sam Smoot: GOP's weaponization of Supreme Court will hurt everyday Americans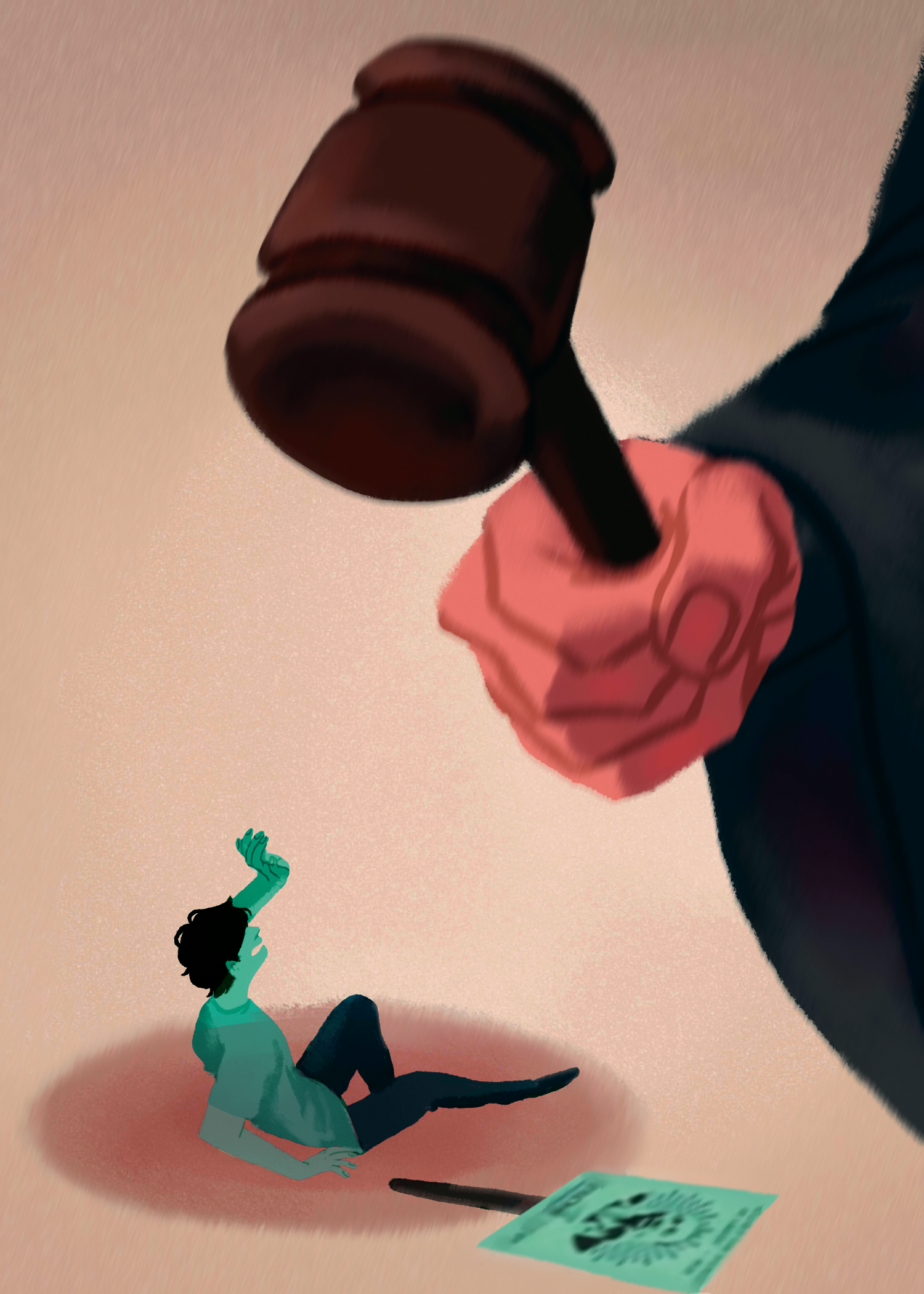 (Angela Song/Daily Bruin senior staff)
With a trade war on the horizon and thousands of immigrant children still separated from their families, it's easy to miss the climax of what is being called one of the most influential labor cases of the last half-century.
It's even easier to miss its troubling political undertones.
The Supreme Court issued a landmark ruling on June 27 in Janus v. American Federation of State, County, and Municipal Employees, Council 31, determining that public sector unions cannot charge fees on nonunion employees for collective bargaining done on their behalf.
These "fair share" fees, supported by the 41 year-old decision in Abood v. Detroit Board of Education, were used to prevent free riders. By law, unions are required to bargain for all workers, not just their members. Because all employees receive these benefits regardless of their union status, there is no incentive to pay union dues without enforcement of these fees.
As a result of the Supreme Court's recent ruling, public sector union membership is predicted to decline by 8.2 percentage points and unions' ability to bargain for the the collective welfare of workers will be weakened. Reduced union power will lead to a decrease in wages and benefits among public sector employees, estimated by the Illinois Economic Policy and University of Illinois at Urbana-Champaign, at a 3.6 percent reduction in annual income. This includes the members of AFSCME Local 3299, which represents University of California workers, who were on strike in May protesting low wages and benefits.
Conservative politicians and interest groups have spent decades painting unions as corrupt money grubbers who hurt workers. In reality the very function of a union is to give individual workers the power through numbers to demand better conditions. The Supreme Court's decision further advances the faux right-to-work argument that claims laborers are better off on their own.
Unions were already aiding low-income workers at UCLA by fighting for wages and benefits, and will now find themselves with less resources to do so. The working people of UCLA and beyond will suffer as a result of the Republicans' politically motivated war on unions.
The Supreme Court's decision only indicates how Republicans will continue to use their appointment power to stack the courts and have American law reinterpreted to overturn progressive precedents at the expense of labor and beyond.
The Janus decision followed the appointment of Neil Gorsuch, a hardline conservative judge who was confirmed by Republicans in the Senate. Instead of respecting former President Barack Obama's moderate choice in 2016, Republicans decided to toss convention out the window and stall until after the 2016 election in hopes that a Republican president would fill the vacancy with someone who shared their politics.
Their gamble paid off. The appointment of Gorsuch ensured the ideological leaning of the Supreme Court remained to the right. This calculated move and the subsequent use of the nuclear option to confirm Gorsuch, stands out as brazenly partisan even in light of today's politics.
And the partisan politics have carried over to the Supreme Court. Unions have long been a political boogeymen for conservatives. They view the organizations as Democratic strongholds, instruments of both political fundraising and voter organization. Grover Norquist, president of the influential and conservative Americans for Tax Reform, called labor unions a multi-billion dollar "slush fund for the left." Donald Trump even gave away the game by tweeting that the Supreme Court decision meant a "Big loss for the coffers of the Democrats!"
It seems very convenient the people responsible for putting Gorsuch on the court – congressional Republicans – are directly benefiting from his rulings; hotbeds of their opponents' support are being defunded and dismantled. Reducing union revenue cripples their ability to fund the opposition and shrinking their ranks reduces their power as a voting bloc.
Union resources were one of the first targets. It's imaginable that other Democratic constituencies will be next. With several cases relating to voter suppression and redistricting making their ways up the courts, Republicans stand to bolster their political power by weaponizing the Supreme Court to engage in policy-making and aid them in disenfranchising those likely to vote against them – union workers included.
The attack on what Republicans see as a political apparatus of the Democratic party will have a negative effect on workers in general. Several studies have tied rising income equality to a decline in union membership. AFSCME Local 3299 president Kathryn Lybarger released a statement claiming the ruling was "an extreme case of judicial activism that will normalize wage theft, income inequality, discrimination, workplace violence, and other labor abuses."
Ensuring the court is stacked with conservatives allows Republicans in Congress to pass bills that benefit themselves but would otherwise be overturned by the court. Democrats could take back both chambers and the White House in a few years, but it will take decades to recover from the damage Republicans are unleashing in the courtroom.
Of course, one can argue that a resulting left-leaning Supreme Court could be similarly wielded to diminish the conservative base. But it's hard to make that case when progressive Supreme Court rulings have led to the legalization of abortion, the ability to marry spouses of your choice and the empowerment of labor unions – all of which are now backed by a large majority of the publi.
The Janus decision shows that Republicans are willing to abuse their power and turn the Supreme Court into a tool that does not interpret law by court precedent, but rather to fit their party platform.
Even more so, it shows they are willing to let everyday Americans, like those employed by UCLA, continue to be caught in the crossfire of Washington politics.